On Maps & Empathy, with Jonathon Baugh of Pillar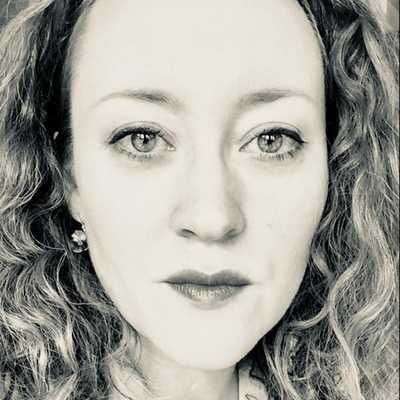 By Laura Cowan
Laura K. Cowan is a tech editor and journalist whose work has focused on promoting sustainability initiatives for automotive, green tech, and conscious living media outlets.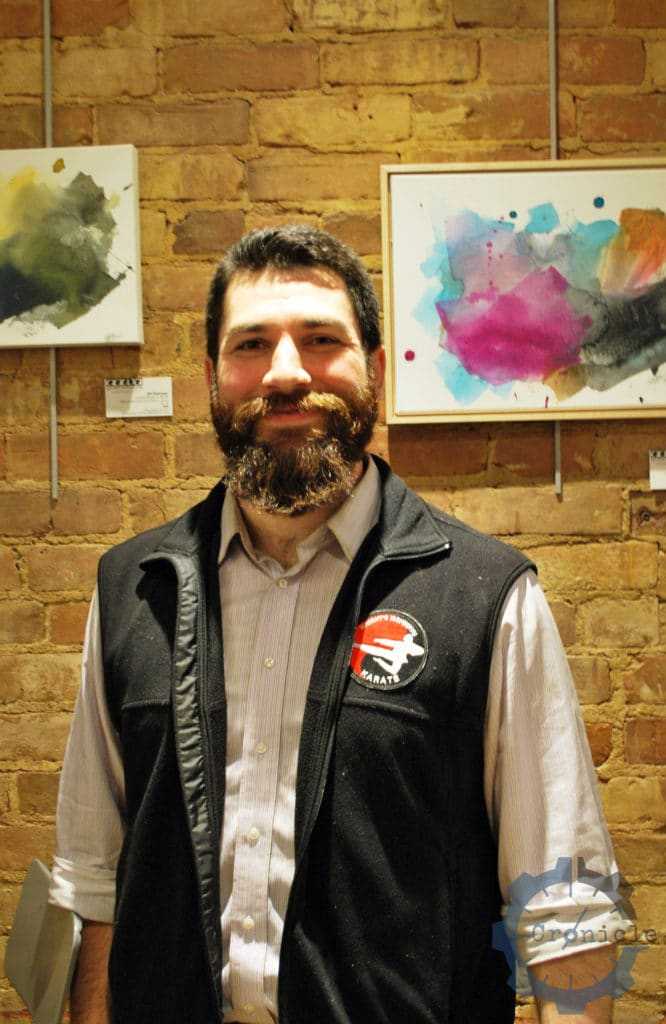 Jonathon Baugh of Pillar studies disparate subjects to draw unique insights into user experience.
Jonathon Baugh, Experience Architect Senior Manager at Pillar Technology, loves his farm. And karate. And maps. And especially people. He uses all of these disparate topics as basis for talks he gives on user experience and design. "In the design community we have to take inspiration from outside of industry," he says, in order to gain new insights into why and how things are done and what we take for granted. This helps Baugh make new connections between ideas for great user experience. "That's a powerful technique," he says. There's something about studying maps in particular, learning about new worlds, that leads to great product road maps. "Overlaying two topics, to me, is how I make a difference."
Baugh sat down with me at Sweetwaters Coffee on Ashley a couple of days after we met at UX Ignite MI 2019, where he spoke about the parallel lessons he learned from starting a farm and working in user experience. He is a dynamic speaker and clearly passionate about helping people come together to solve business and technology problems. "We've been exposed to empathy our whole lives," he says, "but don't know how to apply it to work." What he means is this: it's far more engaging, he says, to speak on topics he's passionate about and see how it connects with people, rather than lecture on what he got right that someone in the audience is getting wrong. Baugh sees a triangle of People, Technology, and Business that, when balanced, allows for innovation. He works with Pillar, now part of Accenture, and their clients, to brainstorm ideas for product solutions that don't just achieve business or technology objectives but that truly speak to the people in the room and to end users. "In design we think of ourselves as creative," he says, "but we don't realize that business people are also creative." Baugh uses his skills and best practices to help people on a project work together to see what solutions really speak to them and to align with each other to own a solution. "That's where innovation is going to happen," he says.
So how do you do this in a field Pillar is involved in such as automotive, where product design is a highly protected process? Baugh admits there are challenges in getting people to work together who are protecting their proprietary information, but he advocates for thin slicing organizations into smaller teams that can work a little better through these challenges. He says that even OEMs are spinning off branches these days that can operate a little differently from the core organization in order to address these kinds of projects.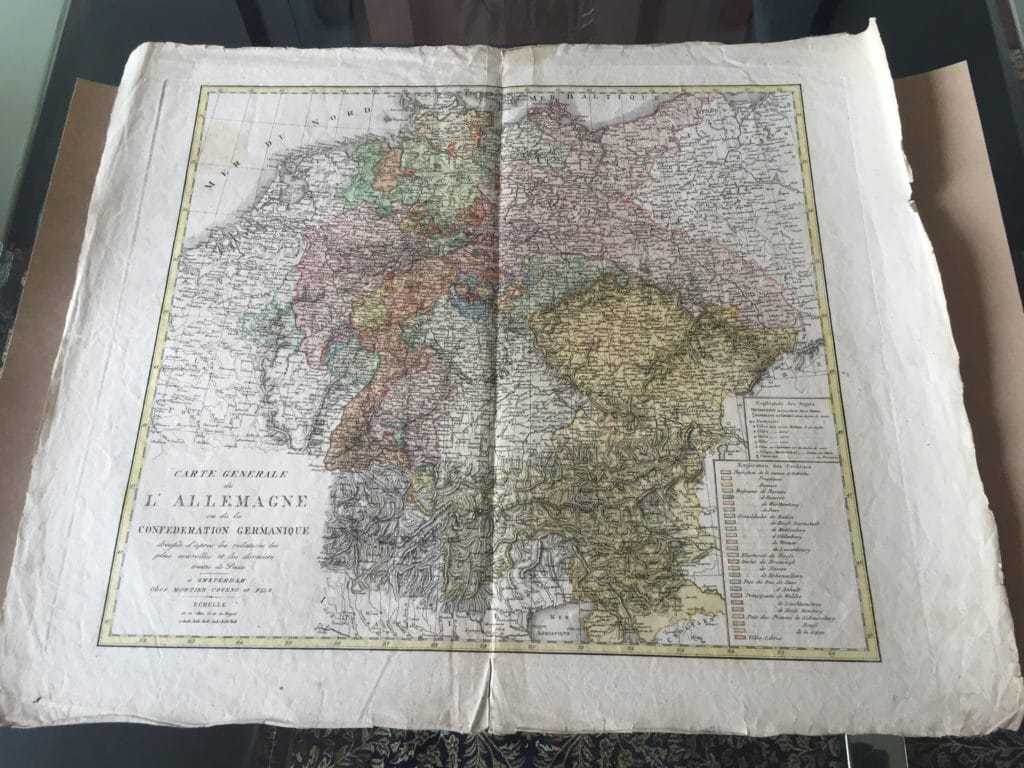 A map of Germany that inspires Baugh, published in 1820 in Amsterdam by the Mortier, Covens, and Sons map house. Courtesy photo.
At the Forge, Pillar works with clients to build trust across their team and brainstorm solutions. Baugh says his team works with clients to "find the place where people are willing to partner, without needing to know proprietary information." This leads to surprisingly workable solutions, he says, because of their process that helps people see their fellow team members as human--someone with perspective, skills, rather than just a job title. He has people draw a picture of themselves and their job role, create a tagline, and then list their super power. "By building that trust and vulnerability," Baugh says, "no one's had to expose secrets but everyone agrees on the solution," because they can see their role in the process and how they're going to put it together. "They believe in it."
I asked Jonathon if he could speak with anyone in Ann Arbor tech right now, who would it be? He said he's been thinking about how healthcare and automotive are the industries most likely to be disrupted by connected products and services, and he would love to connect with anyone who has a vested interest in that.
You can contact Pillar's Ann Arbor office to learn more about their services and team. You can reach Jonathon Baugh to connect with him about these tech subjects and more, or to geek out on maps.
accenture, ann arbor tech news, cronicle press, jonathon baugh, pillar technologies, the forge
---