Innovate Blue: Entrepreneurship at the University of Michigan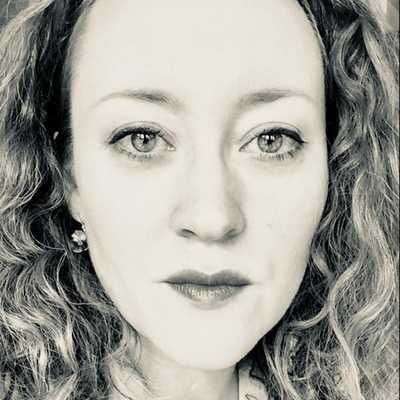 By Laura Cowan
Laura K. Cowan is a tech editor and journalist whose work has focused on promoting sustainability initiatives for automotive, green tech, and conscious living media outlets.
Jeni Olney of Innovate Blue at a meeting of Innovation in Action in Ann Arbor in the TechArb work space for student entrepreneurs.
Jeni Olney's role at the University of Michigan is to get students excited and interested in entrepreneurship, to be exposed to the idea of entrepreneurship as a useful skill set and a valuable degree. "Then, once I get them into classes, my job is to connect them to resources," Olney says. This is Innovate Blue, the University of Michigan's program for connecting any and all undergraduate students with the option of a minor in entrepreneurship.
"One of the resources we have started a couple years ago," Jeni says. "A student I worked with, Tyler, since graduated last year out of the college of engineering. At the time I met him, he was looking for an internship, and he had already done internships with big engineering firms. He was hoping to get connected to startups. I was able to connect him with SkySpecs in town," a company that uses machine learning AI to automate drone inspection of wind turbines. "They were excited to work with him and take him on as an intern but couldn't afford paid internship. We were able to create a resource for students [to that end]."
Innovate Blue Internship Grants now offer internship resources to any student pursuing entrepreneurship on campus. "Tyler received money on behalf of Innovate Blue to pay himself to stay in Ann Arbor over the summer," Olney tells me. "It transformed his career outlook. Now he works for a startup company. Otherwise he was on track to go to a big engineering firm. Being a part of that small but impactful team changed his career trajectory. We still offer that to students to work with startups, and it's not only local."
Companies interested in the Innovate Blue internship grants can work with career centers on campus or the business engagement center to post jobs, or reach out to Innovate Blue to connect. This seems to be one of the challenges of connecting students at U of M with the larger tech scene in Ann Arbor. Not only funding, but making the connections in the first place.

"There are so many ecosystems at U of M, it's just bringing it together and making it happen in a practical and streamlined way, engaging all university partners," that is the biggest job, Olney says. This presents a great opportunity for greater connections with Ann Arbor tech companies that are always on the lookout to hire new grads.
Olney admits that sometimes the information connecting students to Ann Arbor tech comes from the students: "I am aware of some different meetups in town, but sometimes the info comes from students in town saying they've been to meetups. When I heard about their experience I was able to share that with other students. There's a bit of timidness on behalf of students when it comes to Ann Arbor. They think of going abroad to NY, SF, overseas, but we need to make them feel welcome in town at these places," Olney says. And indeed there is a bit of timidness or lack of time on behalf of many of the hard-working people within the university departments attempting to connect students to new opportunities in a growing tech scene. U of M is its own world, and often the only connections between students and tech pros in town come from a few grant programs and accelerators, not from more organic networking.
Olney points out that a lot of this has to do with timing. "Ten years ago the university wasn't as focused on entrepreneurship," she says. No one was, frankly. The growth of the tech startup scene in Ann Arbor is the primary raison d'etre for Cronicle Press itself, to address the growing need for news and networking in the tech space. Olney says that Nutshell is currently looking to create more co-working space for startups downtown. "What would that look like if U of M was connected with that space?" she says. "Students could continue to be immersed in startup culture."
Cronicle Press will continue first interviews and panel discussions online and possibly in person over the next few months. If you are part of an Ann Arbor-based startup that would like to be involved in a project connecting the departments at the University of Michigan that support student entrepreneurs with ventures in town, please email the editor. We may be coming back to this with a roundtable and more programming in the future. There is no greater need in the Ann Arbor tech scene than to connect talent with companies, and companies with funding. We wish Innovate Blue the very best in their continued work in this area and will be back for more discussion soon.
ann arbor tech, cronicle press, innovate blue, skyspecs, student entrepreneurship, tech networking, university of michigan
---