Leadership & Team Building with Orchestructure Founder Mario Loria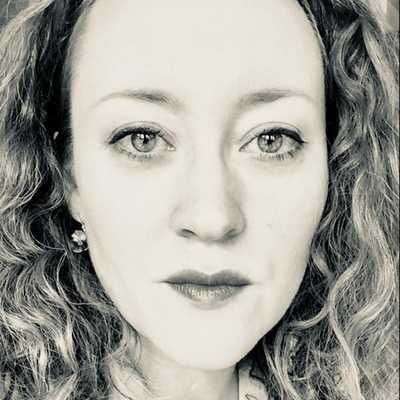 By Laura Cowan
Laura K. Cowan is a tech editor and journalist whose work has focused on promoting sustainability initiatives for automotive, green tech, and conscious living media outlets.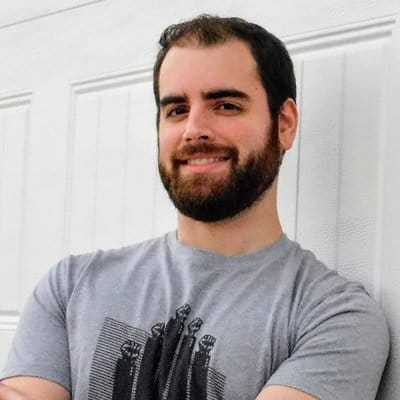 Photo courtesy Mario Loria.
Mario Loria is still in his late twenties, but on his team at super hot Detroit-based startup StockX, the billion-dollar luxury goods stock exchange run by Josh Luber, he's one of the older team members. Loria is the founder of Ann Arbor meetup Orchestructure (2017) for devops and related folks to geek out over latest tech and best practices, and his career started in Ann Arbor with a tech company that had a more traditional management style. He also founded his own company between these gigs, somewhere between helping organize DevOps Days Detroit and starting several other projects. Thus, he has some strongly held ideas about team structure and culture, and what he sees as a slow shift toward transparency in the workplace serving tech teams well--but kind of taking forever.
At StockX, which has grown in the 9 months since Mario joined on with 20 engineers to almost 100, Loria says he feels he is a part of a team. "The CEO talks to us. The company buys us lunch. We weather the challenges [of growth] together," he says, and there already have been plenty of bumps in the road. Plus, the quick growth of the new stock exchange for limited edition sneakers and luxury handbags heavily impacts the energy of the culture. "Tony Hawk just walked past my desk the other day," Loria says. "Dan Gilbert is part owner, and Mark Wahlberg and Eminem are already involved." Leading a team in a defining role in tech is rare, Loria tells me, because most tech managers are just employees working their way up without a lot of experience or training in management, and many are introverts. "What leaders don't learn is how to deal with people," Loria says. "For me to [feel like I'm being properly managed], I have to feel like I understand what we're doing and I'm a part of the team."
This is why Loria loves running the Orchestructure meetings in Ann Arbor. It started with an idea, to meet people in the devops arena, learn new things, maybe get his startup's name out there, but it's turned into something that's much more. "One time a month I can talk to people who really get me," Loria says. "Seeing the other people who love the same stuff as me drives me."
Loria says that he lives by a rule he calls embrace the grain. Life can be pretty great, he says, but it also sucks a lot sometimes. Do you want to lean in to that, or resist it and throw your hands up, maybe go drinking for the weekend, and then have a worse week the next time around? If you can embrace everything that comes your way rather than fighting it, "you'll do better than to get angry and adjust your goals to cascading failure from bad decisions and priorities."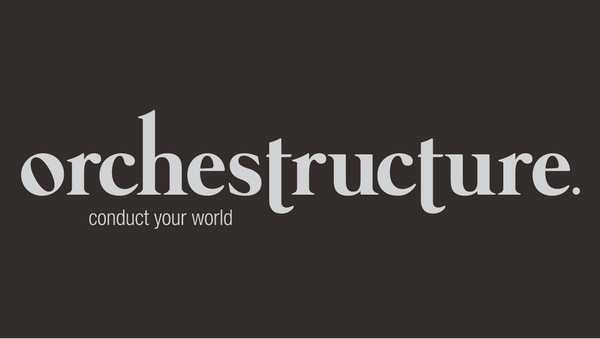 Orchestructure meetings have quickly taken off in the Ann Arbor area via Meetup and thanks to the support of Ann Arbor Spark and other sponsors such as Ithaka.
Still, there are challenges. Loria says he considers himself an introvert, but he has made such a radical decision to get involved with everything and to communicate directly that people call him an extrovert and say he's the one to know if people want to connect with other folks in his circles. He finds the passive-aggressive communication styles of many introverted tech people to be frustrating. "Be up front," he says. "I want to know when there's a problem and deal with it head on." He doesn't blame his colleagues for this dynamic. He says they often have excellent technical backgrounds. They're just not trained to deal with human problems. Loria loves what he does, but he sees the issues in personal interaction among engineers to be a deterrent in wanting to move up the ladder in any company that doesn't have a transparent culture. "Why would I want to move up to that level?" he says. One of the reasons this dynamic is at play, according to Loria, is that in tech, managers listen to the person who has the most years of experience, instead of necessarily the person who knows the most. This creates endless frustration among engineers working hard to keep up with best practices and disruption in their field.
And among engineers, they can't simply do what is best for the engineers. They need to keep in mind the business objectives and the bigger picture, not only their perfectionistic ideas about ideal conditions. "Engineers should always be thinking about what is the best way to achieve business outcomes," Loria tells me. "When you leave the company, you want the person behind you to say 'I understand why they did things this way.' You're going to lose engineers if you're not thinking about this."
What are Loria's sources of inspiration when he's solving one of these human problems on his team? He reads a lot about these issues, but also he has created a routine that makes the most out of his energy and drive. He says he's learned very quickly in his career to:
Work out in the mornings.
Pull away from work to take care of himself.
"I used to be the guy who got up at 9:59 for a 10:00 meeting," Loria says. "Now I go into the day feeling great." He says that it isn't always easy communicating with other engineers who expect a more passive communication style, but that direct communication on his team helps bring things down to a human level. And he still can't stand the old-fashioned stuff that leads managers to refuse to have lunch with their subordinates and the like, in order to maintain a hierarchy. "That's from some management book from like 1968," he says, rolling his eyes.
At Orchestructure, Loria welcomes people of all backgrounds, and again he works hard to keep communication open and make everyone feel comfortable asking questions and sharing. That's also why he loves MCing at DevOps Days Detroit. "It's like Orchestructure on a grander scale," he says. "It's that human connection."
Mario can be found being human at DevOps Days Detroit, StockX, Orchestructure, and other meetups in the Ann Arbor and Detroit area. Feel free to connect with him by email. He is always working on new projects, but loves to meet new people.
ann arbor tech, devops, devopsdays detroit, mario loria, orchestructure, stockx, technology leadership, technology team building
---