Mentors of Michigan: Executive Coach Dr. Rob Pasick, PhD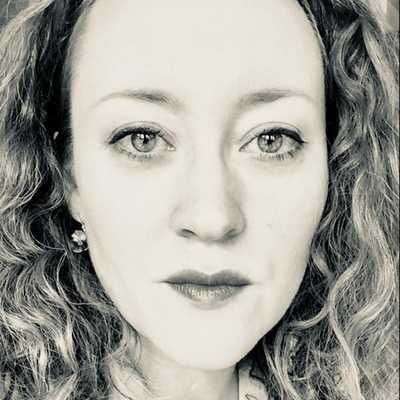 By Laura Cowan
Laura K. Cowan is a tech editor and journalist whose work has focused on promoting sustainability initiatives for automotive, green tech, and conscious living media outlets.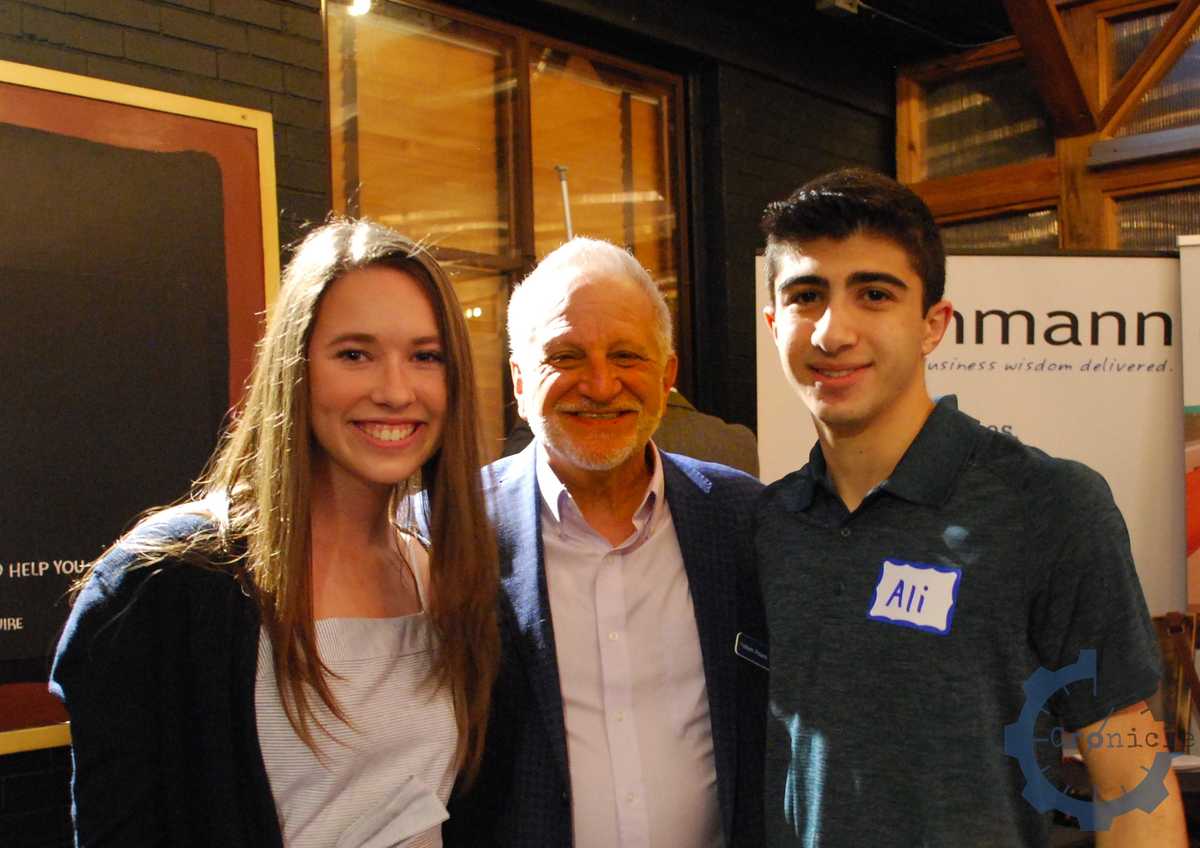 "Dr. Rob" Pasick, PhD, with his iAware co-authors and Leaders Connect panelists Lauryn Humphreys and Ali Houmani.
It's a monthly networking breakfast at Zingerman's Roadhouse frequented by speakers including Michigan entrepreneurs, local business leaders, Governor Snyder, and more. Dr. Robert Pasick, PhD, known affectionately to many around the University of Michigan as "Dr. Rob," has been running Leaders Connect events monthly for over two decades. Leaders Connect brings together Ann Arbor leaders and thinkers for a variety of topics and get-togethers, always surrounding the idea of building community through leadership. On a Friday once a month LC starts at 7:00 in the morning, but there are pastries, and fabulous people.
Dr. Rob Pasick is an executive coach, Harvard-trained psychologist, U-M lecturer, and frequent guest on news programs locally and nationally, including CNN and Oprah. This morning's group focused on students preparing for college, and panelists included local entrepreneurs, students, and professionals who work with young people in Ann Arbor. Co-authors with Dr. Rob of the new book iAware: Becoming Self-Aware & College-Bound Lauryn Humphreys and Ali Houmani spoke about their experience prepping for college while living in a college town. Dr. Rob led the group in breakout networking sessions, both for attending college students looking for tips and adults who were themselves there to learn new strategies for next steps in career.
Why feature Dr. Rob on a tech blog? Well, for one he does coach tech business owners along with everybody else. But primarily, this is someone you want to know professionally and personally, and with whom you have permission to connect, from the man himself. Dr. Rob loves to meet people.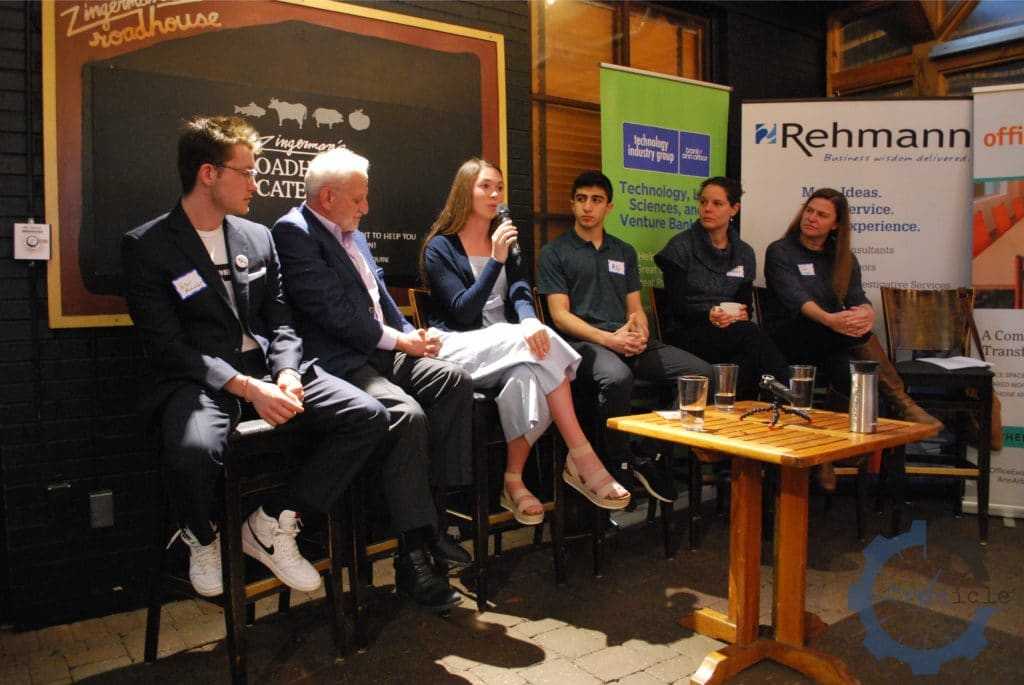 Panelists for this Leaders Connect breakfast included college students and local professionals who work with youth working on planning the transition to college, both personally and professionally. From left, panelists Peter Michaelides, Dr. Robert Pasick PhD, Lauryn Humphreys, Ali Houmani, Sylvia Van Meerten, and Dr. Karin Lutter.
The theme of having space to engage, to be human and connect with insecurities and know everyone is facing the same questions about belonging and success, reemerged several times during the Leaders Connect event, likely in large part due to the kind of community Dr. Rob cultivates around himself. He's warm, welcoming to everyone, and is constantly introducing people to one another. "You present yourself well, in a way that can't be taught," he encouraged me after introducing me at the event and asking me to answer a young woman's question about working in the arts. I saw Dr. Rob encourage more people at that one breakfast, and in grounded and useful ways, than I think I've seen anyone do before in a single span of time. I can only imagine the value his clients get from his executive and entrepreneur coaching.
I sat down with Dr. Rob after the event to talk about his executive coaching, and how he feels about working with business professionals in a growing tech town. Because Dr. Rob is a psychologist, many of his best practices involve high emotional intelligence. Panelist Lauryn Humphries had said during the event, "I feel like during the college application process I was a lot less stressed out than my friends and that's because of the emotional intelligence I learned during writing the book." The title iAware comes from the "i-generation," where "everything is tech, and everything is about us," Humphreys joked during her presentation.
"My one piece of advice is don't shy away from new experiences," native Ann Arborite and student entrepreneur Peter Michaelides said.
"We're privileged to come from a community where college is on our radar," Dr. Rob said. Speaker Sylvia Van Meerten agreed. "Kids don't know what it's like to adult, because we stop narrating our internal experience. We would be a lot happier if we didn't keep our insecurities secret."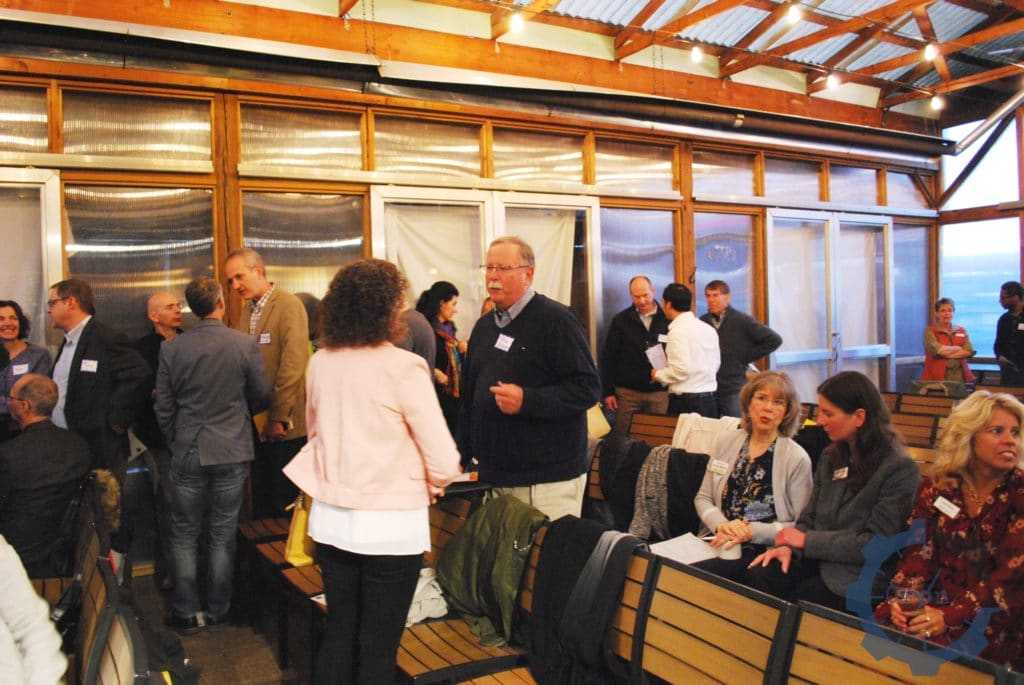 Professionals talk in a breakout session at Leaders Connect. Center is John Boshoven, long-time counselor at Ann Arbor's Community High.
Why do this work? "I just love it," Dr. Rob said. "I like people and I like seeing their dreams come true. I like people getting unstuck and really going for it, seeing their excitement and how they get really engaged. I spent a lot of years as a therapist, and people would come in and they would really be so down so they couldn't get to that."
"I make my living by coaching leaders in companies. I work with medical device or artificial intelligence [people], leaders in those industries. That's what I like to do best, because somebody's got a dream: 'I've got an AI company and we're small but we could beat Google or be bought.' Often those people are tech or they're academics so they don't know about leadership or practical stuff [I can help them with]. A lot of what I do is connect people like I'm doing now.... That's what I like to do best," he says.
Could someone so established have an ask of Ann Arbor tech? Dr. Rob told me that he would like to have a conversation with entrepreneurs in town, "people who are trying to grow ideas, companies." He loves working with people in medicine, tech, and business.
A man rich in friends, always happy to connect others for mutual benefit, and always with a smile on his face. At the Leaders Connect breakfast, we met a young man named Donovan who had just moved to Ann Arbor the day before, who was already out looking for a job. Dr. Rob insisted he not only ask the group for what he was seeking, but be introduced by a former employer, panelist Sylvia Van Meerten, who couldn't say enough positive things about his work ethic and intelligence. We met media people working in tech, sponsors, psychologists. I even bumped into several fellow local journalists, all of whom functioned in this space as if they were with family.
If you're looking to connect with Ann Arbor businesses, including tech, this is one event to keep an eye on. What is Ann Arbor but an idea, of community and social justice, environmental action, positive change, and mutual support? Like any place the execution can be bumpy at times, but not in this space. I'm giving you permission to go. Meet someone. Meet Dr. Rob Pasick. You will be so glad to have made these connections, personally and professionally. This also is Ann Arbor tech, the extensions of the community in business and education that reach through the fabric of the town. Privileged? Yes. No question. But beyond that, we're just plain lucky to have people like Dr. Rob and all of his many friends. You can connect with him on Twitter, by email, or visit the monthly Leaders Connect breakfasts, which can be confirmed by calling Zingerman's Roadhouse for dates and times.
ann arbor networking, leaders connect, rob pasick, zingermans roadhouse
---