Mentors of Michigan Tech: Dave Koziol of Arbormoon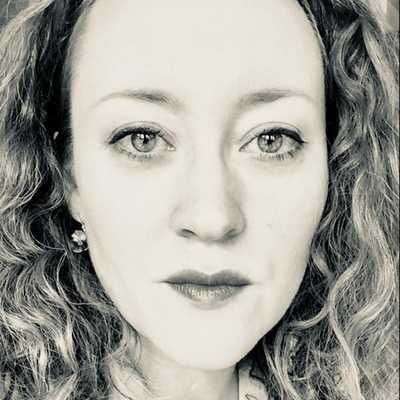 By Laura Cowan
Laura K. Cowan is a tech editor and journalist whose work has focused on promoting sustainability initiatives for automotive, green tech, and conscious living media outlets.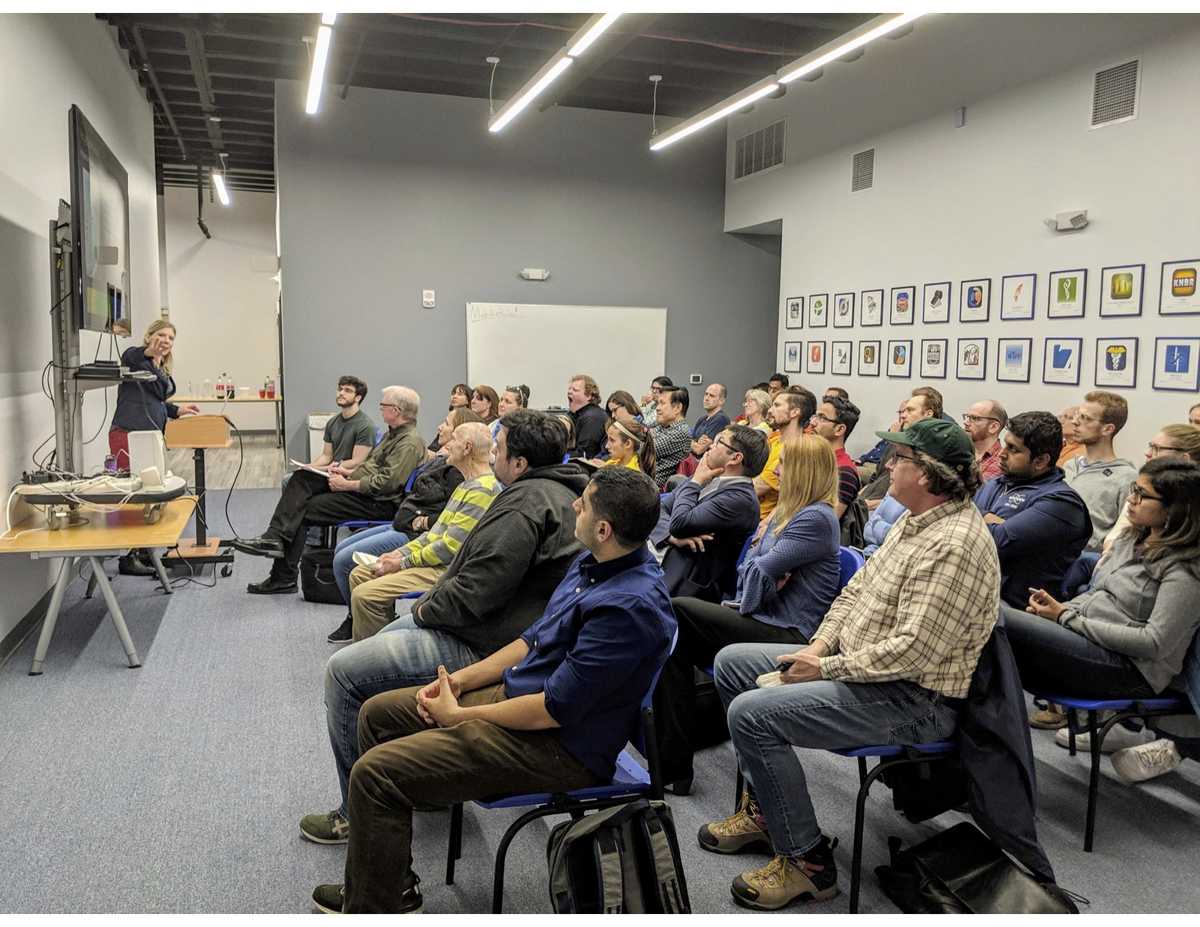 Jennifer Marsman leads the Ann Arbor Machine Learning Group hosted at Arbormoon Software. Photo courtesy Arbormoon.
If you've been around Ann Arbor tech for a while, you've probably heard of or met Dave Koziol, founder of Michigan's premier mobile development group Arbormoon Software. Koziol is a frequent speaker at conferences, the leader of the iOS dev Meetup group CocoaHeads, co-founder of Mobile Mondays with Rob Baxtresser, and many more. Arbormoon has developed applications since 2004 in the age of Palm Pilots and has not slowed down since. Koziol is a friend of local Apple developer Eric Shapiro, the Oscar The Grouch Mack Hack Guy, and a general all around everybody knows him kind of a mentor of Ann Arbor and Michigan tech, particularly in the Apple development space. But maybe you don't know him, because Ann Arbor tech keeps a low profile. If you like Ann Arbor tech meetups, there is probably a group Arbormoon hosts that you would enjoy.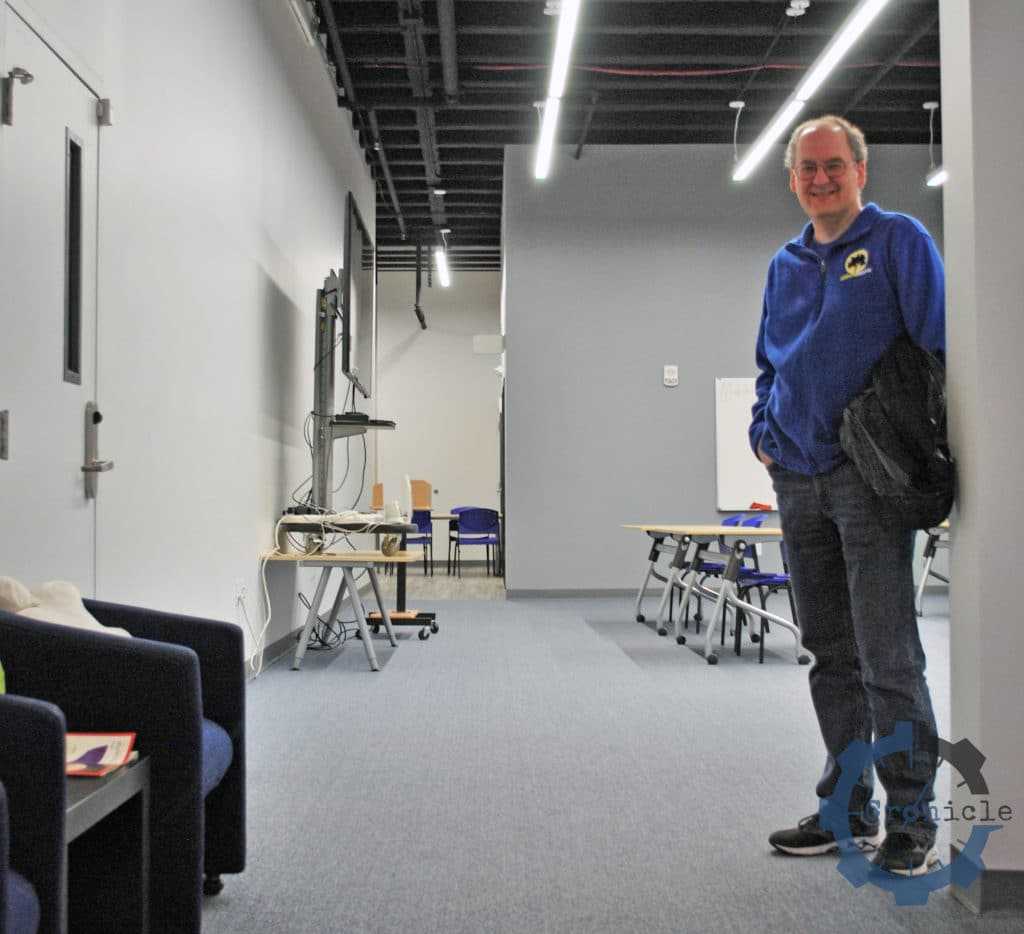 Arbormoon's Dave Koziol stands at the front-door entrance to the company's public meeting room next door to Cahoots' new event/coworking space on East Huron in downtown Ann Arbor. The chairs hold Mac apple pillows seen on the left plus a green Android icon pillow.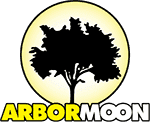 "He's been super supportive of us," Ronda Bergmann of diversity in tech group Tech-Inclusive says of Koziol. "He's hosting us for Tech Trek this year. Dave runs tons of groups out of the Arbormoon office."
Besides the fact that we stuffed him with barbecue before this interview, we include photos of the Arbormoon space more than of its dev team or Dave himself because that's the impression you get of the man behind the curtain of Arbormoon. Koziol is constantly empowering other people to step up and use the Arbormoon facilities for their own groups to further the community of Ann Arbor tech.
Arbormoon Software on Huron currently hosts the following events and groups:
May 23: Arbormoon is hosting the Google I/O Extended 2019 Ann Arbor Recap. GDG co-organizers David Wang and Todd DeLand will be speaking on important new technologies from Google announced at the yearly conference Google I/O.
June: Arbormoon is hosting tensor flow evangelist Josh Gordon and 100 people for an event about the Google machine learning platform.
Ongoing: iOS developers Meetup group CocoaHeads, Mobile Mondays with Rob Baxtresser that cross-pollinates developers and business people, Tech-Inclusive movie screenings and special events outside their usual meetups.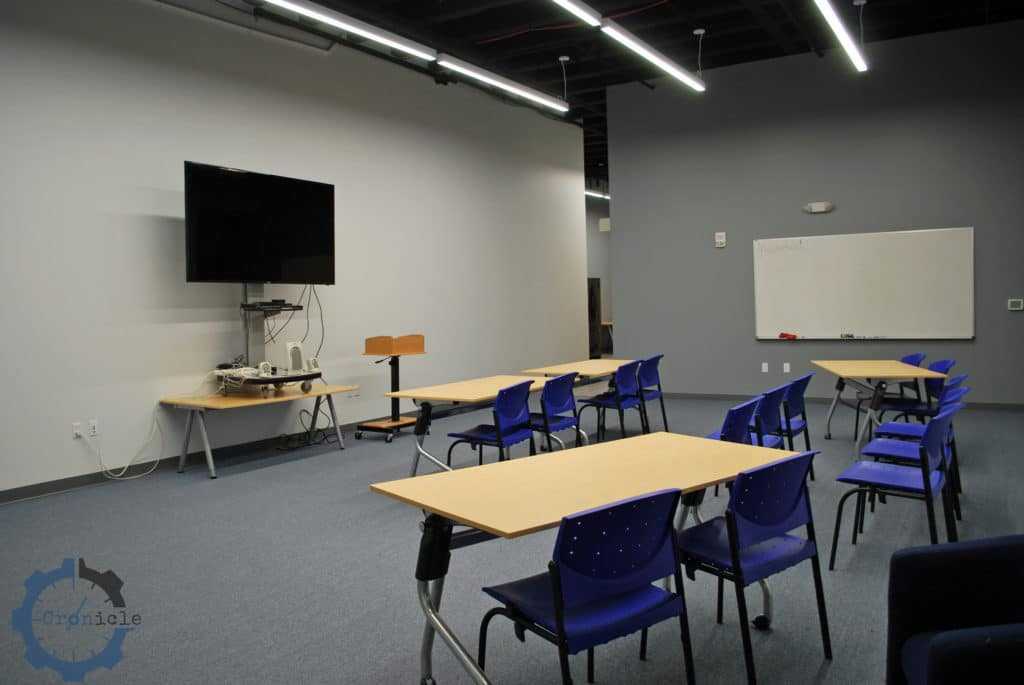 The group meeting space at Arbormoon Software used to host multiple meetups and events, including Mobile Mondays, TechTrek, Ann Arbor Machine Learning Group, CocoaHeads and Google tensor flow events.
"In December we hosted a community holiday party. We invited anybody who wanted to come and got 200 RSVPs and just shy of 100 people showed up," Koziol says. "There were a ton of people I didn't know, which was great. We're hoping that this year again we're going to be able to host a larger community party. We did an event with Tech Inclusive for International Womens Day, that Google provided funding for so we could rent a film we screened--Code: Debugging the Gender Gap."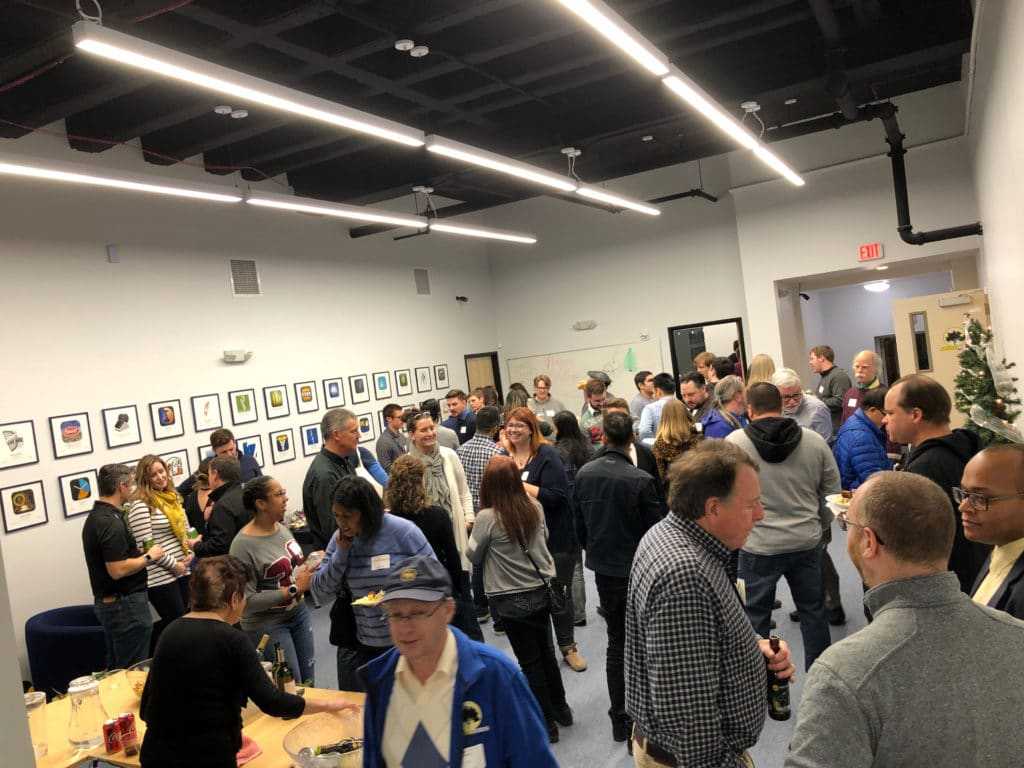 A shot from the Arbormoon Software holiday party in 2018. You may recognize some faces. Arbormoon, unlike its nextdoor neighbor coworking space Cahoots, does not get down with the open-office thing, so most of the facility is behind closed doors with private offices and meeting spaces. Courtesy photo.
Arbormoon does a lot more than host. The offices are full of indications of a long and stories history of app development. Arbormoon has helped a national pizza chain go from "zero to sixty," Koziol says, on developing a mobile app presence for ordering. We can't show you the awards, or the brand, as of yet, but it's clear he's proud of the work his team put together. Koziol says that he wishes he could do more to build Ann Arbor tech and advocate for inclusion in tech, but that he really thinks the community is doing well and the most important metric is for Ann Arbor tech to compete against its own previous year, not other towns or communities.
"People who come to A2 for my groups from other cities say we have a good community here," Koziol tells us. "We have good attendance and get good speakers. We have a good knowledge base, which helps people stay current and build their careers. Tech-Inclusive does a lot for people in career transition. The tech community need for staffing is growing at such an exponential rate that we need to find ways to build that community. I would love to see government funders who sponsor local events provide more support for what is a very cost effective way to build community around various tech topics.... We have people from Grand Rapids, Lansing, Toledo, Detroit that travel to meetups in Ann Arbor."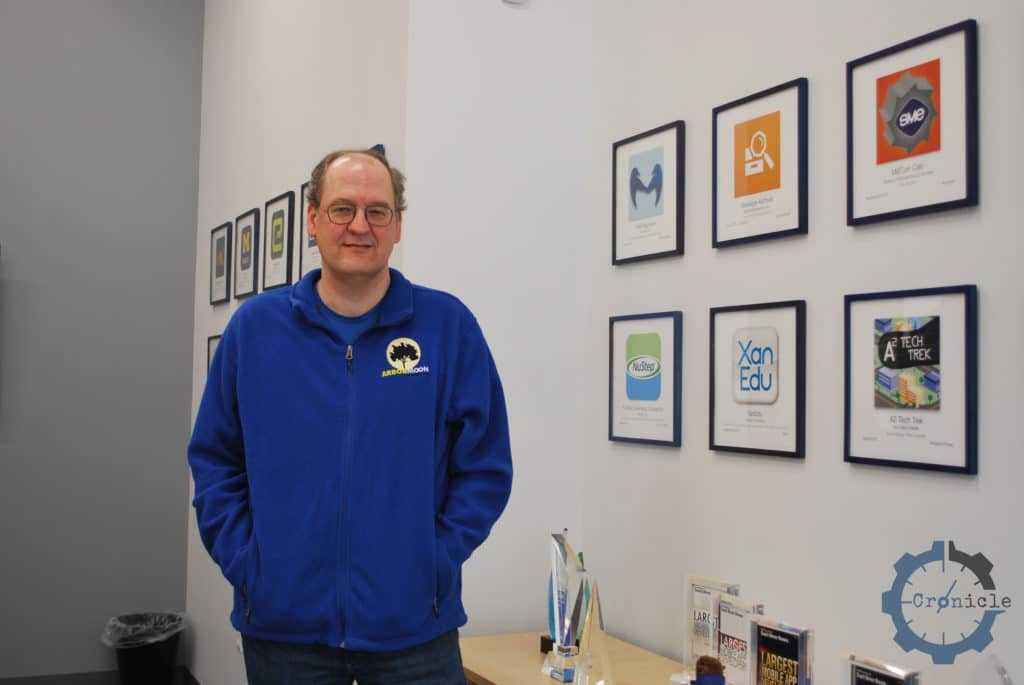 Arbormoon's Dave Koziol stands next to a long wall of awards the company has won for their mobile development software. A few for Fortune 500 companies we can't display, but trust us the wall runs the full length of a long conference room. Double that many awards and milestone markers hang along the full length of the public meeting room.
To contact Arbormoon for more information about ongoing events, you can reach the company at their website or by email. Keep an eye on this space as one of the enthusiastic hosts of meetups in town as Ann Arbor tech continues to build a larger community.
arbormoon software, cocoaheads, dave koziol, gdg, google i o extended, jennifer marsman, josh gordon, mobile mondays, rob baxtresser, ronda bergmann, tech inclusive, tensor flow
---