How To Get Media Coverage For Your New Tech Startup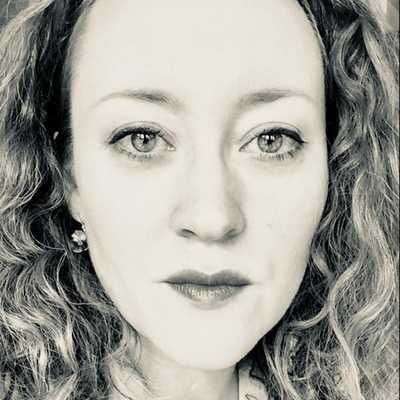 By Laura Cowan
Laura K. Cowan is a tech editor and journalist whose work has focused on promoting sustainability initiatives for automotive, green tech, and conscious living media outlets.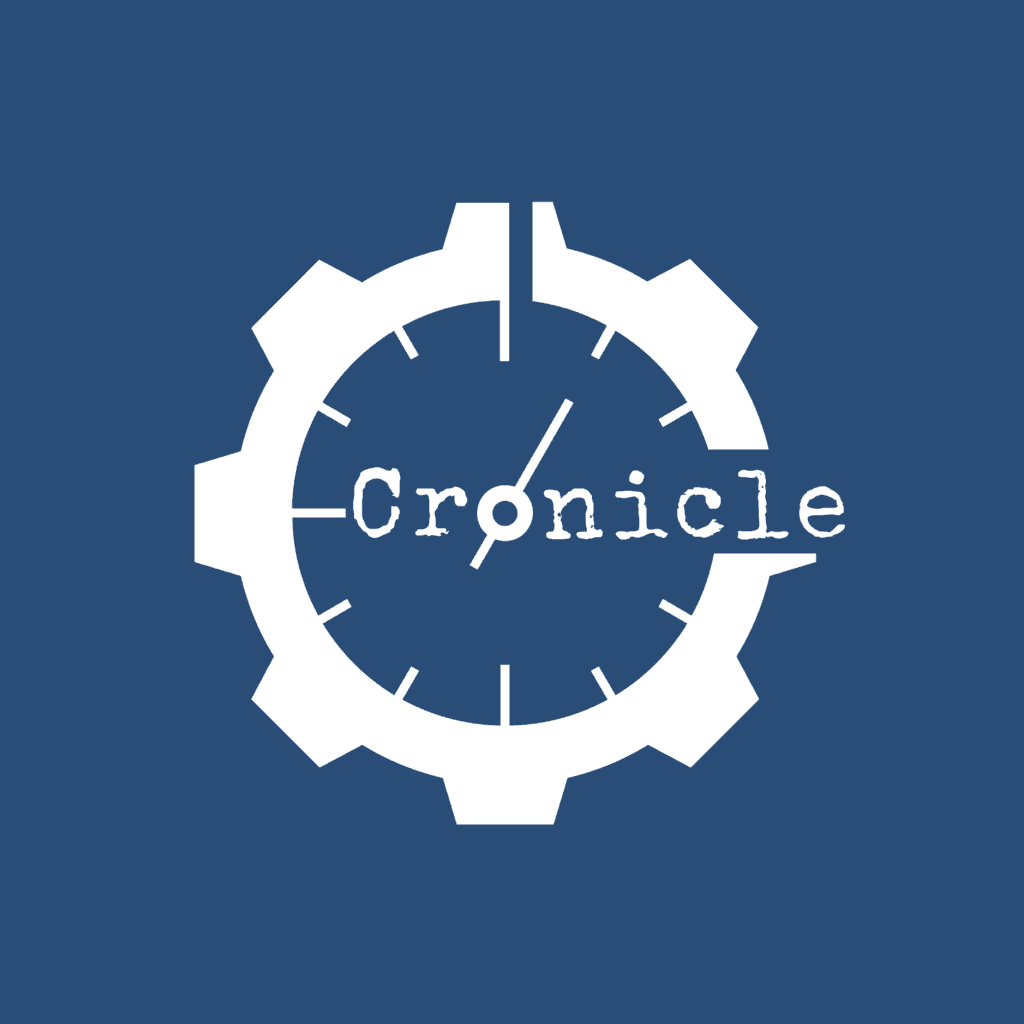 In the two months since Cronicle Press's soft launch, one question we have repeatedly been asked by newer startup founders is this: "How do I get media coverage for my new business? Where should I pitch? How should I pitch local versus industry media?" Many people in tech are already experts in interviewing and media outreach, in which case you know a lot of this and more; but if you're just getting started, media outreach can be complicated to sort out. Here are some tips on media outreach for startups. We hope they're useful. Let us know what you think in comments or if you have tips to add.
Media coverage is not just a topic for beginners. Tech media has in recent years moved from the fringes to mainstream as technology becomes more integrated in many businesses and industries. That means there is a shifting landscape of media out there to pitch to get your business in front of industry partners and the public, and changing ways to do that.
What Readers & Editors Want From Tech Companies
Mainstream readers are now curious about drones, self-driving cars, and other tangible tech on a national scale, but the people and the process behind the development of these innovative products and services remain a bit opaque, and most coverage is limited to Silicon Valley or larger companies making a splash in smaller markets. Media has been going through a famously difficult decade at the same time, with newsroom staffs slashed in half year after year (according to Pew Research, 5,000 media jobs disappeared from 2014-2017), magazines going out of business, and online media not able to replace the revenue lost from previous subscription business models using advertising alone. That means there is more interest out there for your news that has industry-specific or regional relevance to the public, but media outlets are a constantly shifting territory.
Technology media on a national level is growing in popularity even though on the business side media properties have been up against a wall. This means your larger company or quickly growing startup might have a better shot at getting national coverage than you think. At the same time, regional and local media have bigger beats to cover with smaller staffs but need to keep up with more technical coverage of tech businesses, particularly in regional tech towns. That means you might be pitching all kinds of journalists and media in your quest for visibility, from tech experts to generalists. As media shifts to cover the growing influence of technology in business, there are some points you can remember as a startup founder or team member to get the most out of any potential media coverage.
How To Reach Out To Media
First off, media does often welcome press releases from small companies, though you might get ignored for a while if you don't have splashy news or tangible tech. Can't hurt to try. Media outlets often have an email address for tips or for press inquiries, where you can send a press release or email with company news. You can either purchase media lists for your region or industry to keep up with current contacts, or for smaller projects you can build your own list by looking up lists of industry-specific media or regional media and reaching out. This takes time. It is hard either way. If you're a small business owner without a marketing team, start small, build on it over time.
Only one other thing to say about this: media gets deluged with press releases and emails and event invites, but they do want to stay in the loop. It's our job to know what's going on out there, and we love press passes or invitations to your event. Don't worry about how to address your press releases or emails. Everyone understands you are busy and can't personally address every email that's an announcement. With that in mind, it goes a long way to look up the editor's name and tailor your email when it's a personal request for connection. Remember that a very low response rate is normal. The key is to get consistent about sending out news when you really have news of substance to share so people become familiar with your name, to be reciprocal in building relationships, and to not spam people if they request to be opted off your press list.
Media Training For Startups
How to manage it all? The basics are pretty simple. First off:
Have a media policy in your startup on which topics employees are authorized to discuss with the media and whether you might need a designated spokesperson to interview with various media outlets. This can be as simple as referring media inquiries to the CEO and marketing manager to discuss, which is what most small companies do by default. Don't set up your employees to believe your culture is open and transparent and then jump down their throats for interviewing with media with no training or guidance from you on what they are allowed to say.
Tell stories. Nervous? Not sure what you can discuss in public? The best solution is to tell stories. The story of your company's history. The story of where you hope to go next, with indicators that you have some reasonable expectation of getting there. The cause you're serving with your technology. Talk about whom you aim to serve with your company's mission, what happened so far, how your people pulled together to address challenges, and what it taught you as a team. If you really don't know how to interview off the cuff, it's okay to ask ahead of time for talking points and interview questions to expect. This is standard in broadcast media so you're not tripping over your words last minute. If your company has a lot of proprietary processes and information it can't discuss publicly, focus on team-building and company culture.
Get your facts right. Exactly right. Tech stories are famously hard to fact-check because the industry is so complex and rapidly expanding that the professional being interviewed is sometimes the only person who has the information needing to be checked for an article. Please make sure you're not generalizing, exaggerating, speaking out of context, or otherwise fudging numbers or information that could be quoted literally. When possible, cite your sources on research studies in particular, which are great sources of information for readers. Tech readers love cited sources anyway.
Have a media kit. A media kit can be as simple as a file you send out on request or have posted on your website that includes senior team leaders' headshots, links to websites and email addresses and social media pages, and brief bios of anyone who might be frequently interviewed. Courtesy or press photos from company events or of your office and team and logo are very helpful for journalists who interview you from a distance and can't take their own photos.
Make press lists. There are easy-to-find lists online of journalists, media outlets, and industry organizations in any niche. It is time consuming, but paying a PR firm for a press list or putting together your own of local and national contacts to inform with press releases or personal emails detailing company news and updates will keep you visible. You can submit press releases to PR Newswire, the Associated Press, local media outlets, or you can build your own network.
Speak in sound bytes. This takes practice. Speaking in sound bytes that are easy to quote is hard for any of us to remember. It gets easier with experience. If you are interviewed, particularly for broadcast media, try to keep answers simple and to the point so if an editor needs to crop your segment, they can do that without losing the thread of what you're saying. Speak in small batches of information, keep it to the point. Even if it's print media, this habit makes it much easier to quote you properly and in compelling ways.
Break the rules when it makes sense to. We're all new at speaking or interviewing at some point and might want to follow a rulebook of media training. As an author or speaker you're taught never to stand behind a table because it blocks you from the audience, but if you give a pitch at an event you need to manage your slides or maybe you're addressing a group on a sensitive subject and you don't want to invade their personal space. Don't worry too much about breaking the rules as long as you're trying to be respectful and clear. You'll do just fine. We're all human.
Tech Media Is In Transition
"We've never been asked a question before about software development for a media interview."
That's not a quote from a new tech startup. It's from a major automotive firm. Pitching tech to media can be challenging in both directions.
Most major corporations are being asked more about their technology these days in ways they didn't publicize before, as more readers look for tech-related content that influences their daily lives. Cronicle asked an automotive company spun off by a major OEM about the agile methods that go into its software development for its products. Never been asked that before. Ever. Had to go all the way to the top of corporate for permission to talk about it at all. Everyone hits that point sometime. Things are changing for companies of all sizes when it comes to tech media. In tech, journalists often can't fact-check an article at all, because the only people who can verify information are the ones being interviewed. Cronicle is addressing this issue by building a database over time of expert contacts in every facet of the tech industry. If you would like to be included as a reference in your field, please contact us. We're looking for experts in AI, machine learning, software development of all kinds, biomedical technology, user experience, mobility tech, robotics, funding, and marketing. This database will be used not only for fact-checking but for garnering quotes and perspectives from industry thought leaders, another way to get your name out there in the media and raise visibility for your company or cause.
The aforementioned automotive company is not alone in this new territory as automotive retools as mobility tech, a sign of the seismic shifts in industry tech is causing. It's media as well. If you're in this boat of figuring out what you can say about your software dev process or your patented technologies, you're not alone. We're all figuring this out together. Many mainstream media outlets don't have the space or the budget to cover tech in depth, not to mention readers who can absorb that level of content. Other outlets have fantastic broad and in-depth coverage and we don't know how they do it all, but hardly anyone in the public has heard of them because it can take time to build up visibility. Mainstream media cover large regional beats, and often are struggling to handle an influx of business news with limited budgets for reporting. No matter who you are in technology or media, this is a time of change.
Why is this important for you to know as you interview about your tech startup? The point is not to hate on the communications people or media or anyone adapting a new corporate communications policy in uncharted territory. Tech media is still mostly national in focus, but has been reaching into regional tech news more and more as you, the founders of new startups, crop up not only in Silicon Valley but all across the U.S. and beyond. So, here's what points to cover if you're new to reaching out to regional or mass media with news of your startup.
Points To Cover in Technology Press Releases
Product news. This one is a little obvious, but you should focus on products and services being released more than other parts of your business growth. Whatever is relevant to consumers.
Funding. Not our favorite topic since it's the only thing a startup can do often to get media coverage is wave cash in the air, but it's an indicator of business growth and regional expansion, and makes good headlines. Mention it if you have it, especially as a starting point for your company pursuing its mission rather than an end in itself. Boast about how far you've come without funding if you need to. Everyone loves a rags to riches story against all odds. Just be careful not to make this your only focus, because tech has a problem with assuming lots of funding inherently implies that a company is changing the world drastically for the better.
Events. Tech has been a behind-the-scenes industry since its founding in many areas outside Silicon Valley, so many founders miss this important point. Lots of people you wouldn't expect would be interested in your events beyond your private network. Meetups in particular are a very cost effective community building tool, but people outside the private back channels don't know if they're welcome. Publicize your events if you want people at them. If you don't want more people, on the other hand, please keep them private, because tech for all its open source collaboration already has a reputation for not having low barriers of entry or being inclusive.
Topics of expertise. Offer to interview or guest post on topics you would like to position yourself as an industry expert. Media is looking for credentials that include past media credits, business experience, and personal experience that taught you something you can share with others. If you have past media interviews, it helps to publish or link to them on your website so media can get a sense of how you interact in interviews and what topics you've already covered in the past. You can sign up as a speaker at conferences through various technology speakers' websites and speaker bureau services, as well, where you can broaden your reach by appearing at events covered by media.
What's Next For Tech Media
If you would like to read more on the state of the media industry including how it now intersects with technology such as AI, here is a thorough report on current trends from Digital News Report. Cronicle Press has been happy with the early enthusiasm for our venture into regionally focused tech media, and looks forward after speaking with every tech company we can get our hands on in 2019 in Ann Arbor, then expanding regionally to cross-pollinate news with other tech towns and build more bridges. Put us on your press list for tech news as laura [at] cronicle.press and stay tuned. We appreciate your support.
business media training, media coverage, media tips, tech media, tech startup
---