ShiftUp Builds Tech Community in Detroit & The Online Ed Space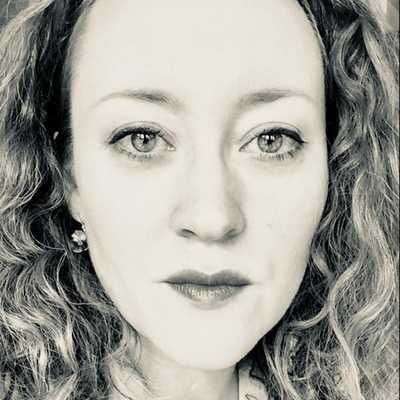 By Laura Cowan
Laura K. Cowan is a tech editor and journalist whose work has focused on promoting sustainability initiatives for automotive, green tech, and conscious living media outlets.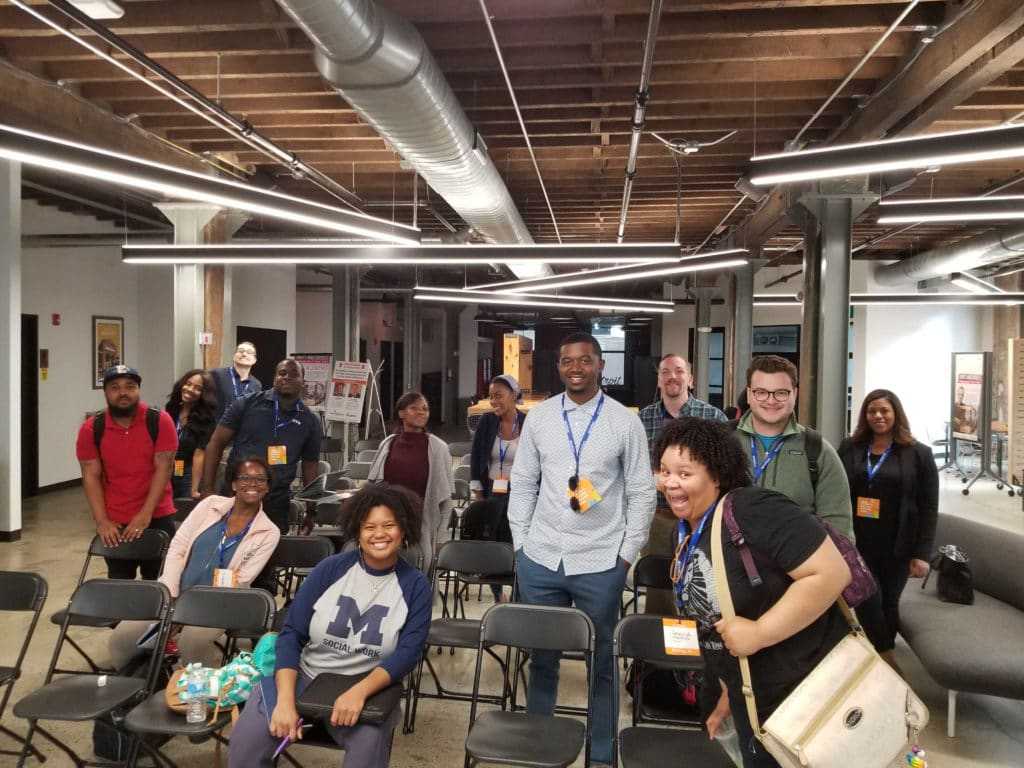 Community. It's a topic that has rolled around tech and learning communities lately because of the growth of online education and the disconnected social structure of modern society. Some companies are now doing more than starting meetups. Ray Batra, founder of Shift_Up, is a new community builder in the online education space surrounding technology. The company is brand new, Detroit-based, and has started in coding because it's one of the learning spaces that most benefits from support and peer learning.
Here's how it works. Members who are learning to code in the Detroit area can join the Shift_Up community for peer counseling as they learn the same topics in different classes. Detroiters can join the physical location for either drop-ins or full membership that includes free workshops, more learning support, and career mentoring. ShiftUp.tech has details on subscription options, which range from $49/month to $149/month currently.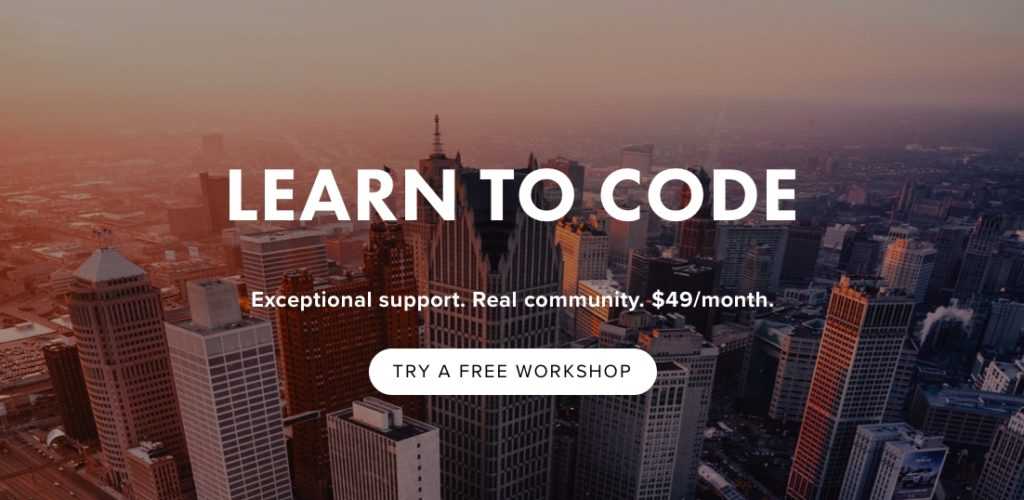 ShiftUp members can start off by trying a free workshop to learn to code and meet the community.
"We launched as a side project late January last year with a first batch of adults who were learning to code," Batra told us. "We were based out of TechTown in Detroit for 6 months or so.... We moved to our current space Durfee Innovation Society--a decommissioned middle school revamped into a mixed-use building filled with nonprofit tenants from a variety of industries. We are in a classroom there we have decorated ourselves and turned into a community space focused on learning and aspirational community."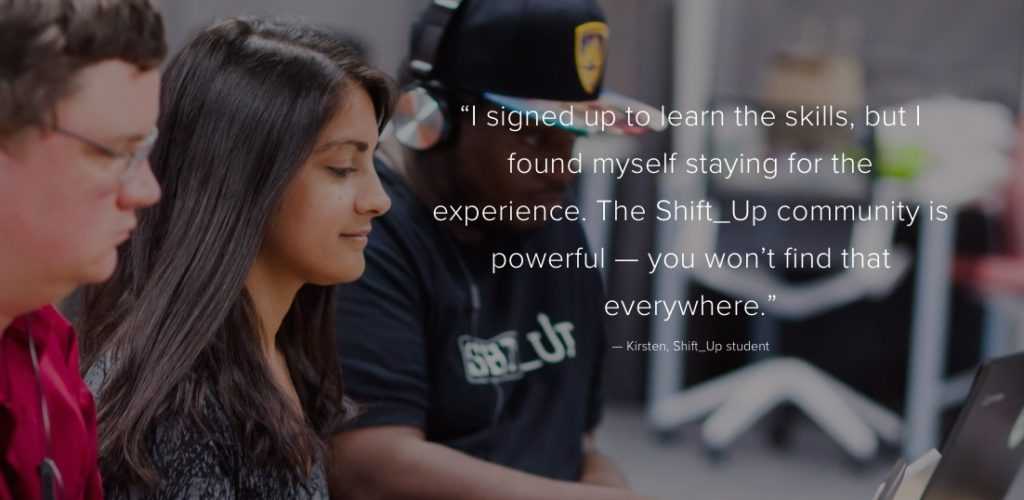 ShiftUp has started with just a few dozen users, but plans to expand across southeast Michigan and the United States for all kinds of online and in-person hybrid learning.
Batra says that the most notable thing about Shift_Up is that they noticed members staying even beyond when they had finished their classes learning coding. They love the community they found, and Batra sees this as one of the most valuable services they can build out in the future online as well as in other physical locations around the country.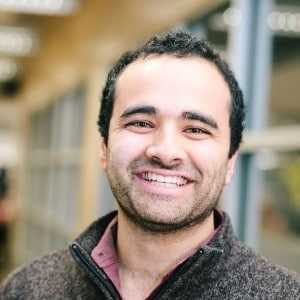 Ray Batra, founder of ShiftUp. Photo courtesy Ray Batra.
"The vast majority [of our meetings are] in physical space, but we do leverage Slack and other online patforms to complement it. We're open Monday, Wednesday, and Friday 6 - 9 pm and Saturday 9 am - 5 pm," Batra says. So, the space can't be leveraged for inexpensive co-working, but it might work for someone with free time after work to study coding.
"The theory behind what we do [is this]," Batra says. "People can learn anything they want online, but learning by yourself is a hard experience. It's frustrating and lonely, so we are offering people... dedicated space and an in-person community of peers learning the same thing, and in-person coaching. We have coaches there all the time when we're open. We're focused on web development and Javascript right now and plan to expand. Initially we're working on offering mobile development and data science and cyber security. Eventually we can move to any online course that has enough demand: online college degrees and anywhere beyond that."
Shift_Up offers workshops that introduce people to coding. What's next after that? "We will see over the next few months where we can go," Batra says. "Eventually we'd love to spread to several lcoations across Southeast Michigan. The vision would be to go to a national scale with... a network of learning spaces that act as community for aspirational growth and development."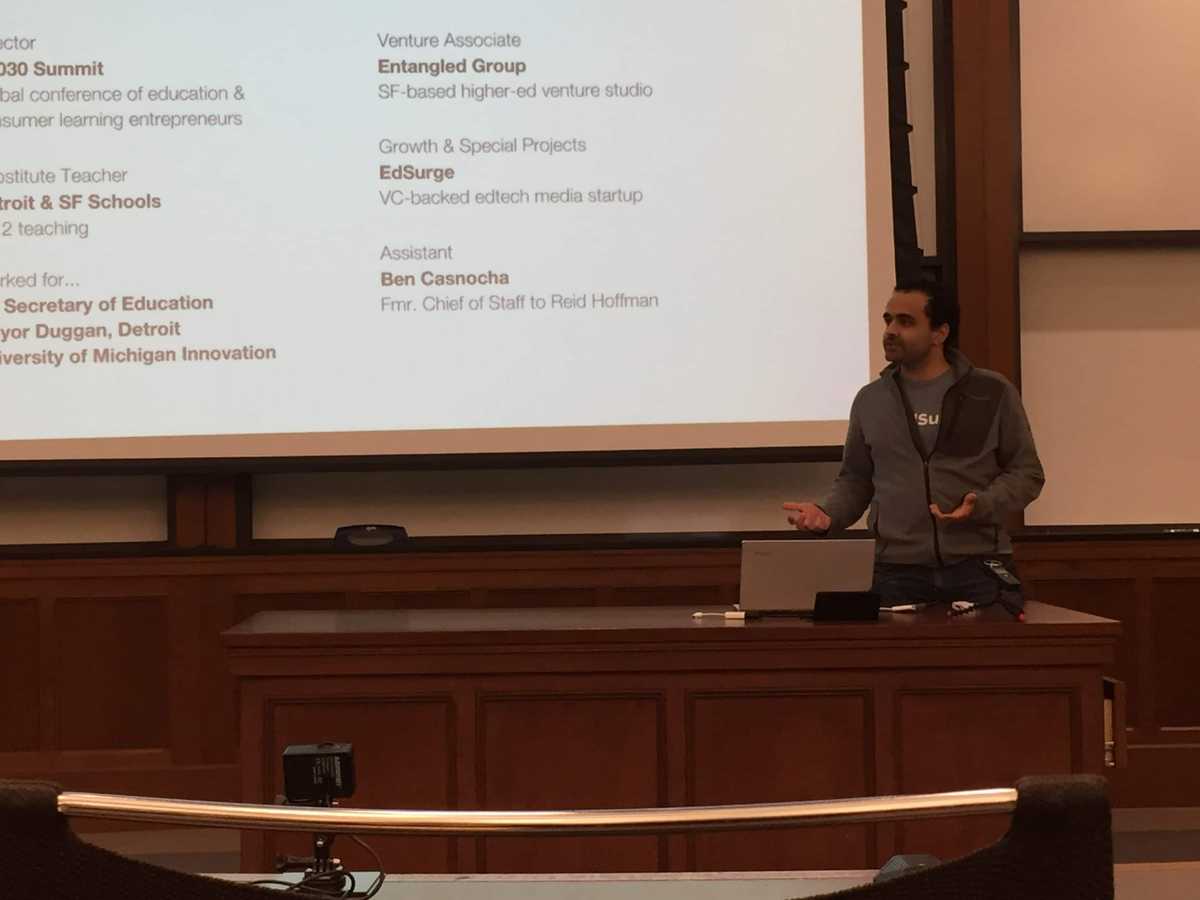 Ray Batra, founder of ShiftUp, pitches the A2 New Tech meetup in Ann Arbor in May.
Batra grew up in Ann Arbor. He went to Huron High School and the University of Michigan and values these deep ties along with his connections in Detroit. "We're looking to Ann Arbor as well [as Detroit] for coaches and mentors," Batra says. "We have a few from Ann Arbor already and expect more from there. We look for a baseline level of technical expertise as well as a desire and enthusiasm for mentorship."
Batra says Shift_Up is also looking to begin relationships with employers who might be interested in their students in tech training. "If there are venues looking to work with us for popup events or longterm relationships we're excited to reach out," he adds. If you would like to mentor or get involved with Shift_Up's growth, you can email Batra here.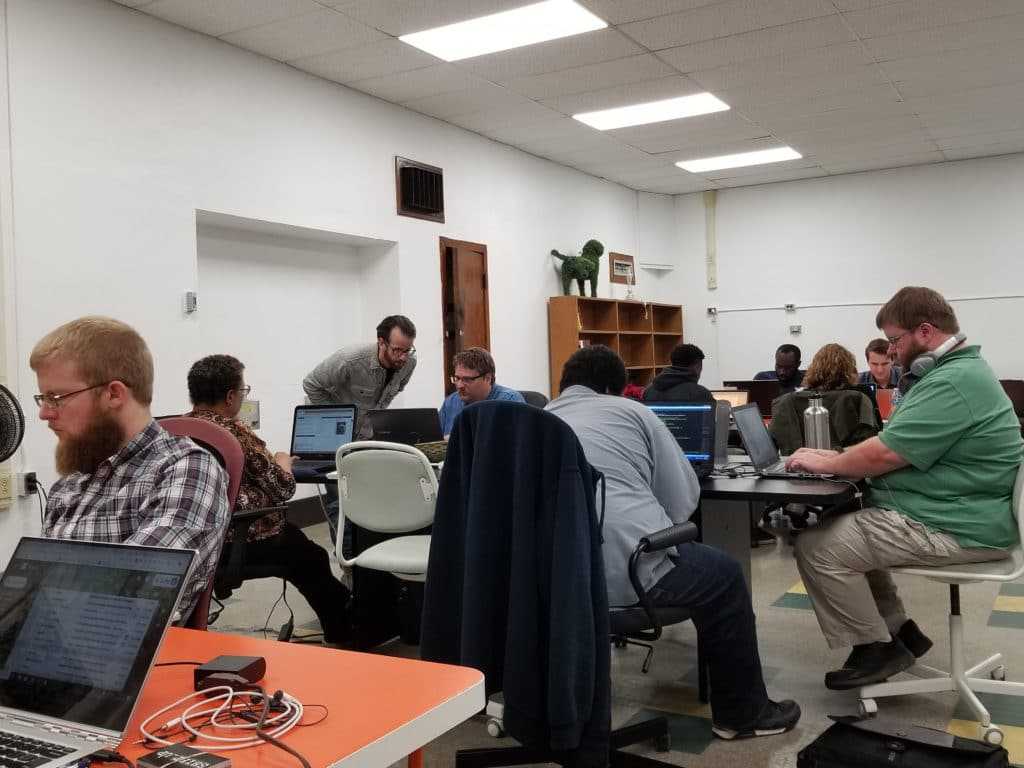 Batra is offering an intro to coding workshop at 3 pm today at Detroit Startup Week, and spoke at the May Ann Arbor A2 New Tech meetup to pitch his startup. He introduced us to a number of other people in Detroit working on community spaces for tech, which we will bring you in the future.
Have you tried any online learning yet? Were there physical spaces to complement the classes? We're solid fans of hybrid learning done well and are keeping an eye on the burgeoning offerings out there from degree programs to certifications. Ann Arbor and Detroit have a growing number of online ed companies and instructors, who are leading the forefront of online and remote education, though Shift_Up is relatively unique in focusing on tech skills to start.
coding classes, coding meetups, coding mentorship, detroit startups, online education, ray batra, shiftup, tech community, third space
---