Award-Winning Finji Games Launches Overland Apocalyptic Road Trip Game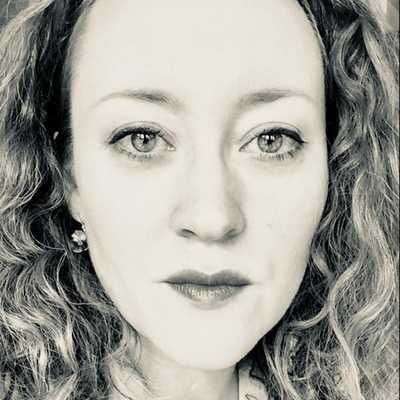 By Laura Cowan
Laura K. Cowan is a tech editor and journalist whose work has focused on promoting sustainability initiatives for automotive, green tech, and conscious living media outlets.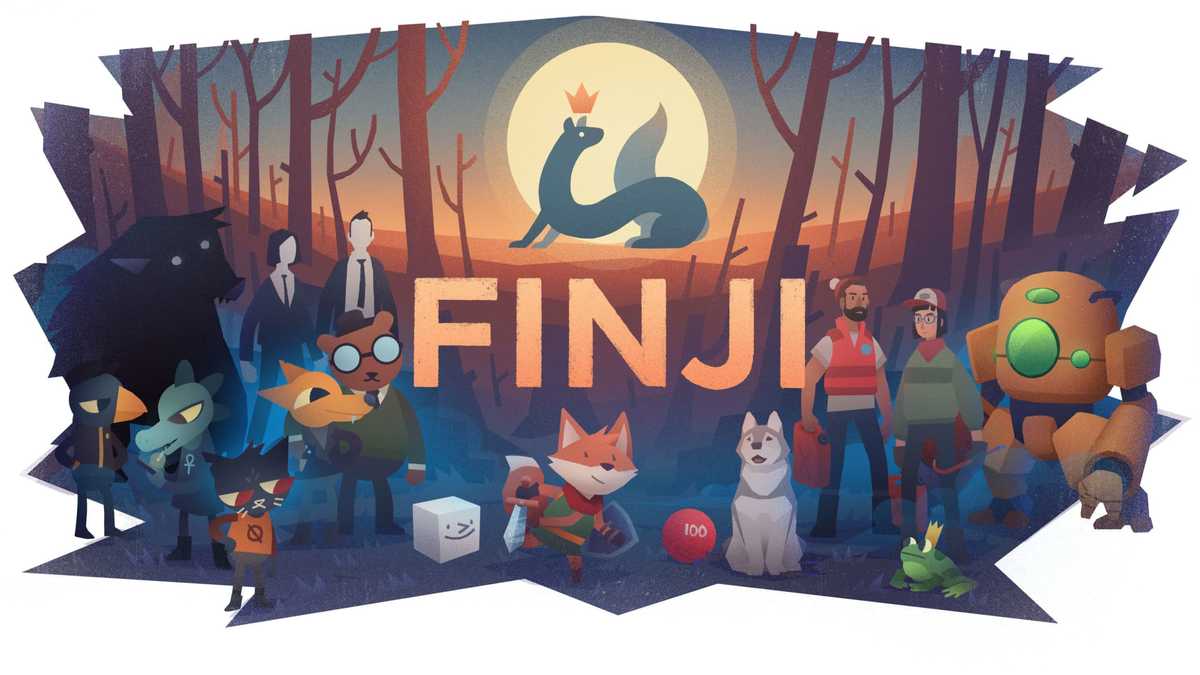 Sometimes you hear a Michigan "we had to leave because of the economy story" and it makes you happy, because success lay elsewhere--and then you still got to welcome them home. This certainly is the case with Finji Games co-founders Adam and Rebekah Saltsman, a husband wife team with a group of game developers who have won awards from a BAFTA to the Seamus McNally Grand Prize from the International Game Development Awards in 2018.
https://www.youtube.com/watch?time\_continue=1&v=RGfoErwCICA
"Adam went to the University of Michigan a million years ago," Rebekah says. "Since he played Mario in the 80s he wanted to make games." Michigan was not the place to do this, and Rebekah says that she also was concerned for her communications career as the automotive companies tanked in the early 2000s.
They moved to Austin, which was a great place to live and raise a family, eventually coming back to Grand Rapids. In that time, they launched a dozen games, one of which--Canabalt--was the first endless runner game that defined the genre for games like Temple Run.
"We ported Canabalt to iOS in 3 weeks before someone could clone it," Rebekah says, after millions of people played it as a Flash game. The Finji team's early success got them the attention of big studios. They took on large ad clients to create videos and games as marketing for films. For Lionsgate they created a Hunger Games iOS game, a runner game for Girl on Fire. Some were temporary projects like a game for an Old Spice campaign, but they led to other projects and award nominations. Rebekah says it has been great to see Adam realize his dreams of developing games full-time.
https://www.youtube.com/watch?time\_continue=3&v=PynN-aZUGeA
In 2013, they launched the game Night in the Woods as a Kickstarter, but were contacted by Playstation in the first month and offered a co-marketing agreement. At the same time, they were working on Overland, a new strategy game launched this year in which players protect a group of travelers through a post-apocalyptic road trip. Also this year, Finji will release Wilmot's Warehouse, followed by a game called TUNIC next year that is exclusive to XBox. "Usually a small team is too small and the game is too big," Rebekah explains. "We needed to bring on additional help." To help with the newer projects, Finji hired on biz dev people and a production team. Now they work with a distributed team in several countries.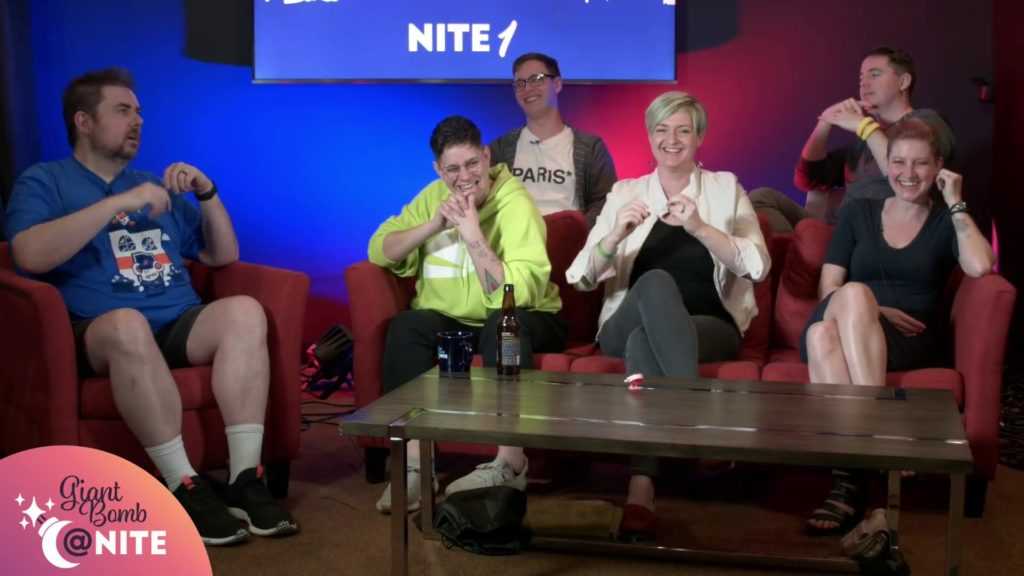 You can learn more about Adam Saltsman on Wikipedia, or see Rebekah and Adam any number of places giving talks on the gaming industry. The pair are mentors for the NYU Game Center for their Summer Incubator, and Adam serves on the GDC Advisory Board.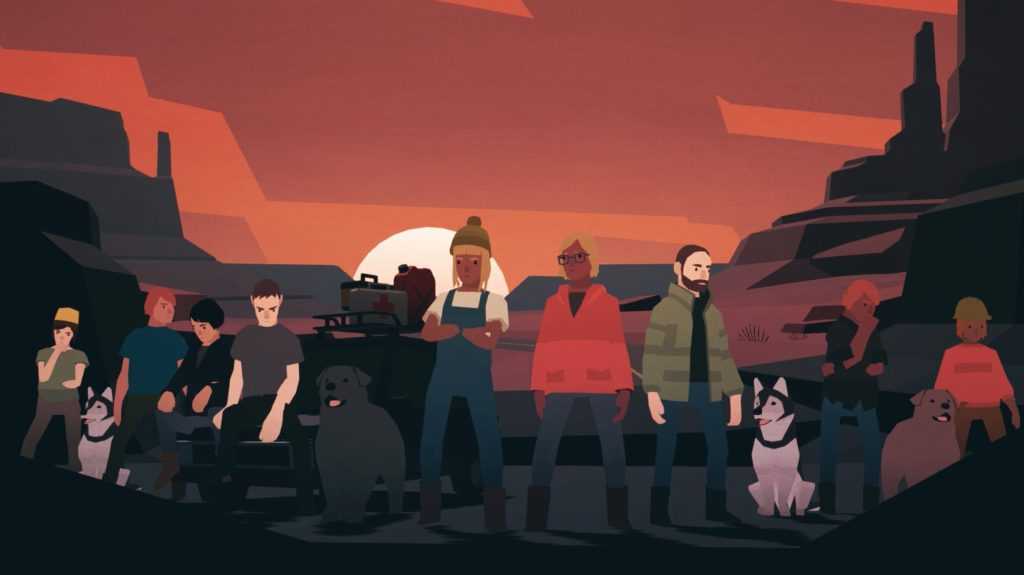 Screenshot from Overland's post-apocalyptic roadtripping gameplay.
How many awards has Finji won? "We launched Night in the Woods in Feb 2017 on PC/Playstation," Rebekah says. "We were on most game of the year lists. We launched on Xbox on Dec 2017. We launched on Switch in Feb 2018. We won the Seamus McNally Grand Prize at the Independent Game Development Awards in 2018."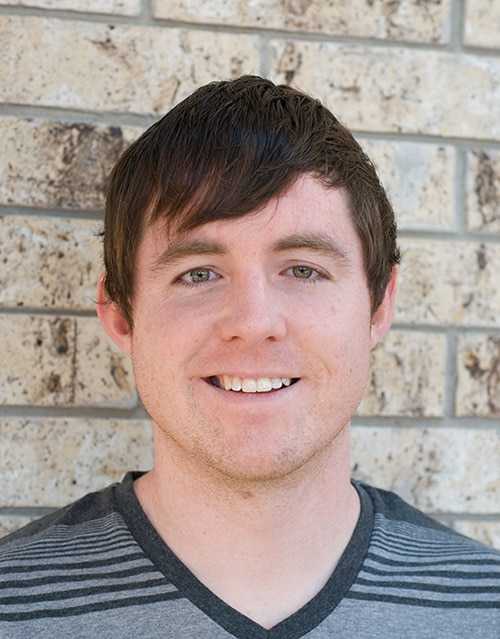 "We also won the top award for Narrative at the IGFs as well. We were nominated for one other award at the IGFs. WE were nominated for several GDCAs, DICE Awards, SXSW Awards (we won something there), Unity Awards (we won two things there) and we were nominated for several BAFTAs. We won the BAFTA for Narrative in 2018 in London for Night in the Woods."
They were also featured in the Apple Keynote in March of this year. Et cetera. We're super happy for their success, and for all the cool games they've cooked up for us to play. For now, you can sign up for the beta of Overland and keep in touch on each of Finji's newest games. We wish Finji all the best and are glad they were able to come home. All the best, guys!
adam saltsman, ann arbor tech, austin tech, bafta narrative 2018, canabalt, feist game, finji games, gaming news, night in the woods game, overland, paranormical, rebekah saltsman, seamus mcnally 2018, sxsw awards, tunic game, video games
---