Alfa Jango Acts As CTO and Development Team for Startups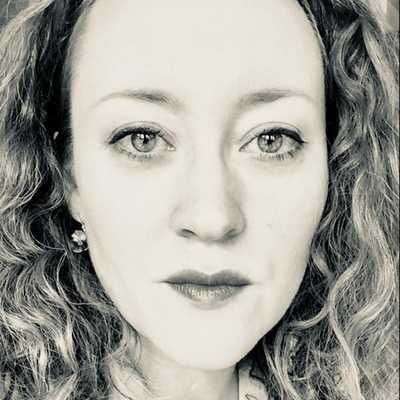 By Laura Cowan
Laura K. Cowan is a tech editor and journalist whose work has focused on promoting sustainability initiatives for automotive, green tech, and conscious living media outlets.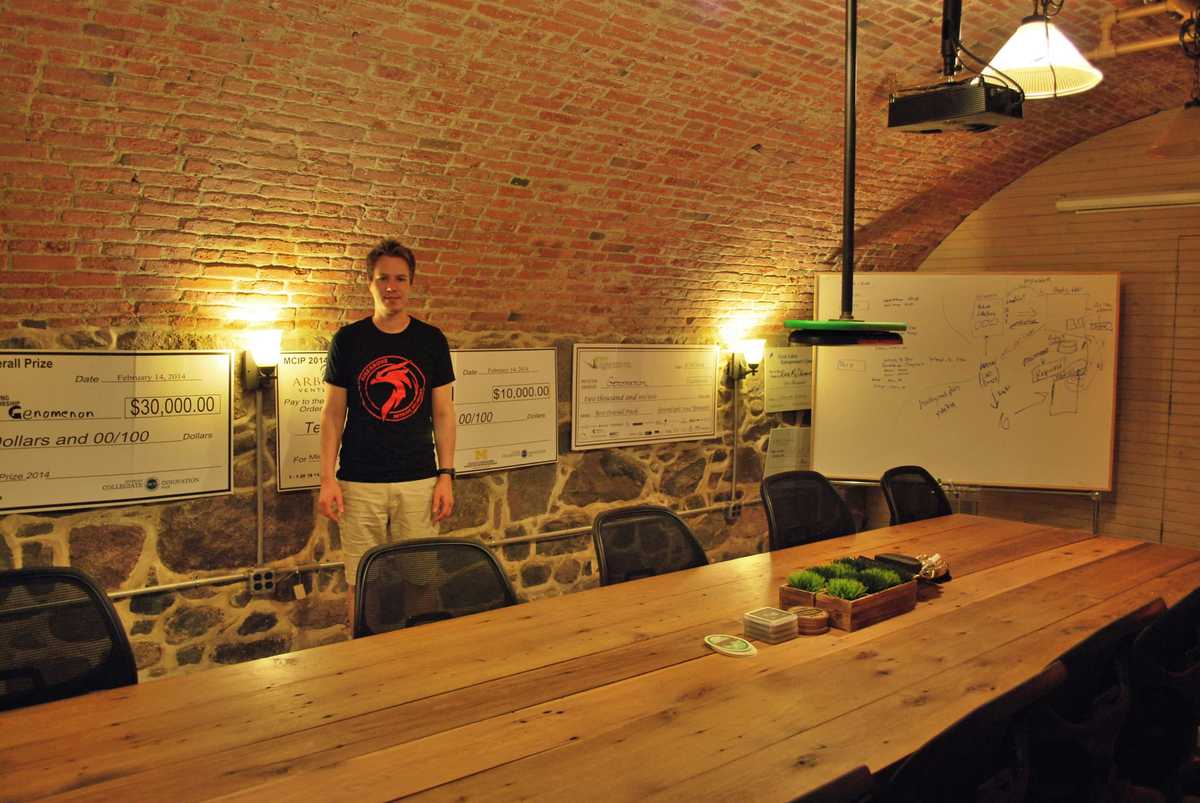 Alfa Jango founder Steve Schwartz stands in the company catacomb-style conference room in front of a number of checks written to his startups, which include AJ, Genomenon & CarCode.
The market for software development teams serving software companies is saturated, at least in Ann Arbor, where Alfa Jango founder Steve Schwartz has started and/or sold several startups himself alongside helping other new companies. That's why he decided several years ago to focus on helping create tech startups in non-tech industries get the software development and guidance they would need so they could focus on the subject area they were expert in.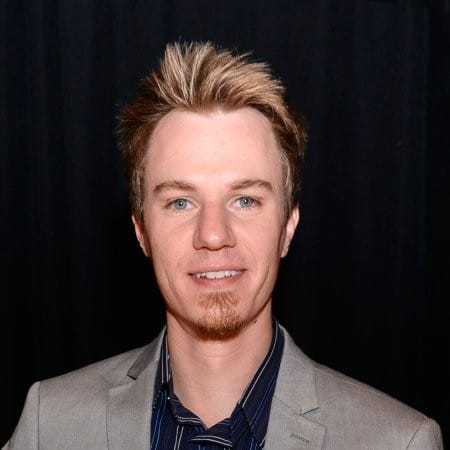 Alfa Jango and Genomenon founder Steve Schwartz.
The results speak for themselves. Alfa Jango now serves clients that hail from YCombinator to Carnegie Mellon to the University of Michigan. After selling startup Carcode to Edmunds in 2014 with a co-founder, Schwartz has now started another company called Genomenon on the side. True to Schwartz's vision, Genomenon uses his team's technical expertise to power their primary focus creating a genome interpretation software that allows genomicists to compile and analyze research on immune disorders and cancer. Genomenon helps companies develop therapies or precision medicine to treat root causes of disease instead of symptoms, or build their knowledge database.
"There are all these industries where you could have a real impact and solve real problems. I thought it would be better to partner with founders who know their industry and not software."

Steve Schwartz, Founder & CTO Alfa Jango, Genomenon
Schwartz started Alfa Jango as a one-person consultancy back in 2008 and expanded with 3 employees in 2012 after he struck a nerve when he decided to focus the business on helping startup founders who were expert in their own industries but didn't have technical expertise to design their own software. "There are all these industries where you could have a real impact and solve real problems," Schwartz tells us. "I thought it would be better to partner with founders who know their industry and not software."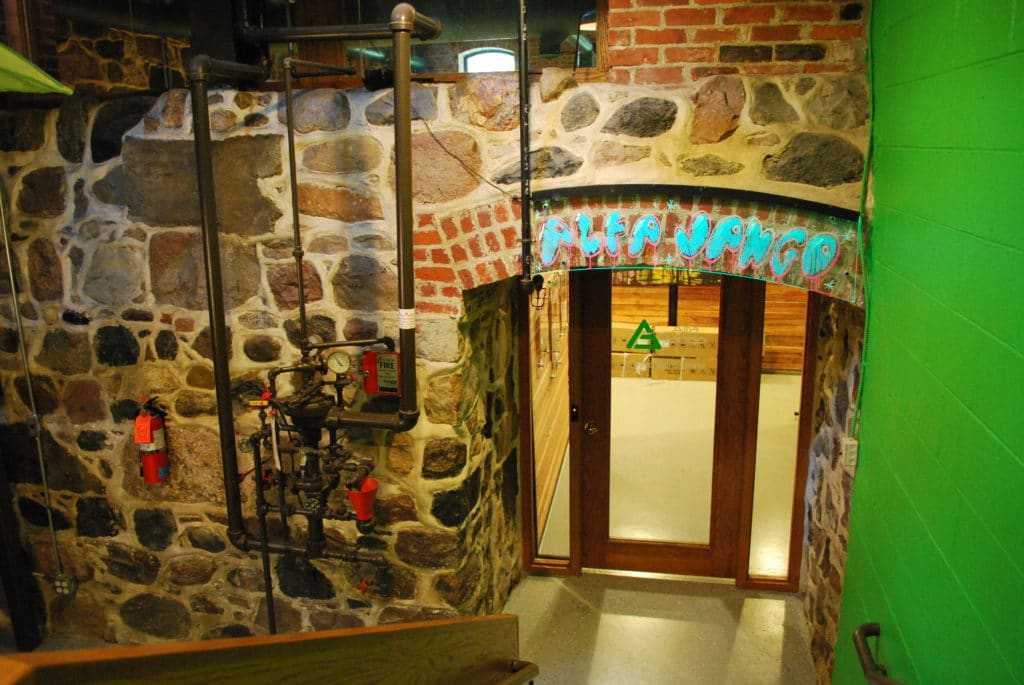 The door to Alfa Jango. To the left of the office's front door is a small seating area with jungle leaf awnings. The building used to be a brewery, among other things, and was renovated to offices over a decade ago for physicians, lawyers, and then software startups.
Schwartz insists through our interview that founders often don't like to talk about how much luck is involved in startup success, but he is happy with how his decision to support non-technical founders has worked out. Genomenon has a similar structure to fellow Ann Arbor tech company Censys in that the company offers 3 tiered levels of support from self-serve database access on available compiled research up to full-service analysis for users. "We have three products," Schwartz says. "A search engine on a self-serve model, an API that lets you... do large-scale analysis and automize questions so you can prioritize results, and there are curated data sets." It seems to be working, and Schwartz says he's happy to work with founders who have a passion for solving problems.
Both Alfa Jango and Genomenon have people on-site and working remotely, and the company seems to have a friendly and family-supportive culture. Schwartz speaks fondly of his own family and talks a lot about finding balance and how he decided to stay in a smaller tech town like Ann Arbor because of the well-rounded culture and because we haven't reached a tipping point here yet where people found startups just to be part of startup culture, but rather are passionate about solving problems and helping people.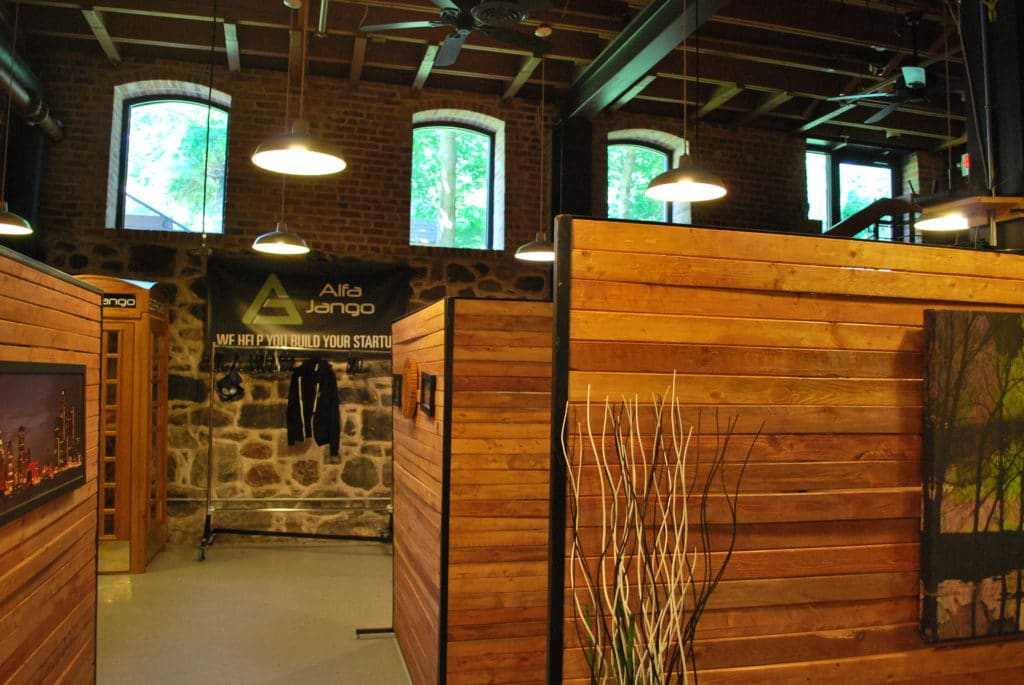 The AlfaJango offices are located in the basement of the historic Tech Brewery co-working offices on the near north side of Ann Arbor.
To connect with all of Schwartz's favorite founders and Ann Arbor tech people, he recommends visiting A2 NewTech meetup, and something new called Detroit Meets (next get-together coming up August 14), which brings together several tech and startup-related Detroit meetups to purposefully encourage cross-pollination and conversations between groups. He also loves his Orchestructure folks, who often meet at Alfa Jango in the basement of the Tech Brewery on the near north side of Ann Arbor before heading to their meetup downtown hosted by ITHAKA in the JSTOR kitchens.
"I don't think there is a specific set of things you can do to guarantee success as a founder," Schwartz tells us when asked about his repeat success as a founder. "But there are things you can do to prevent failure, like staying connected with your community."
alfa jango, ann arbor startups, ann arbor tech, carcode, edmunds, genomenon, software consultancy, steve schwartz
---