A Look Inside The University of Michigan Desai Venture Accelerator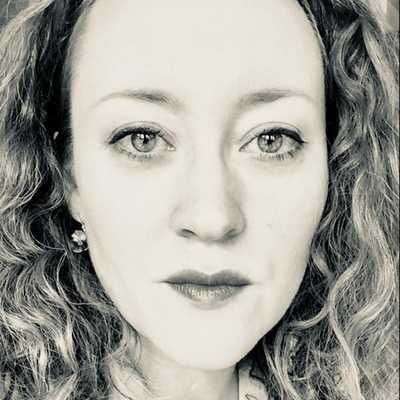 By Laura Cowan
Laura K. Cowan is a tech editor and journalist whose work has focused on promoting sustainability initiatives for automotive, green tech, and conscious living media outlets.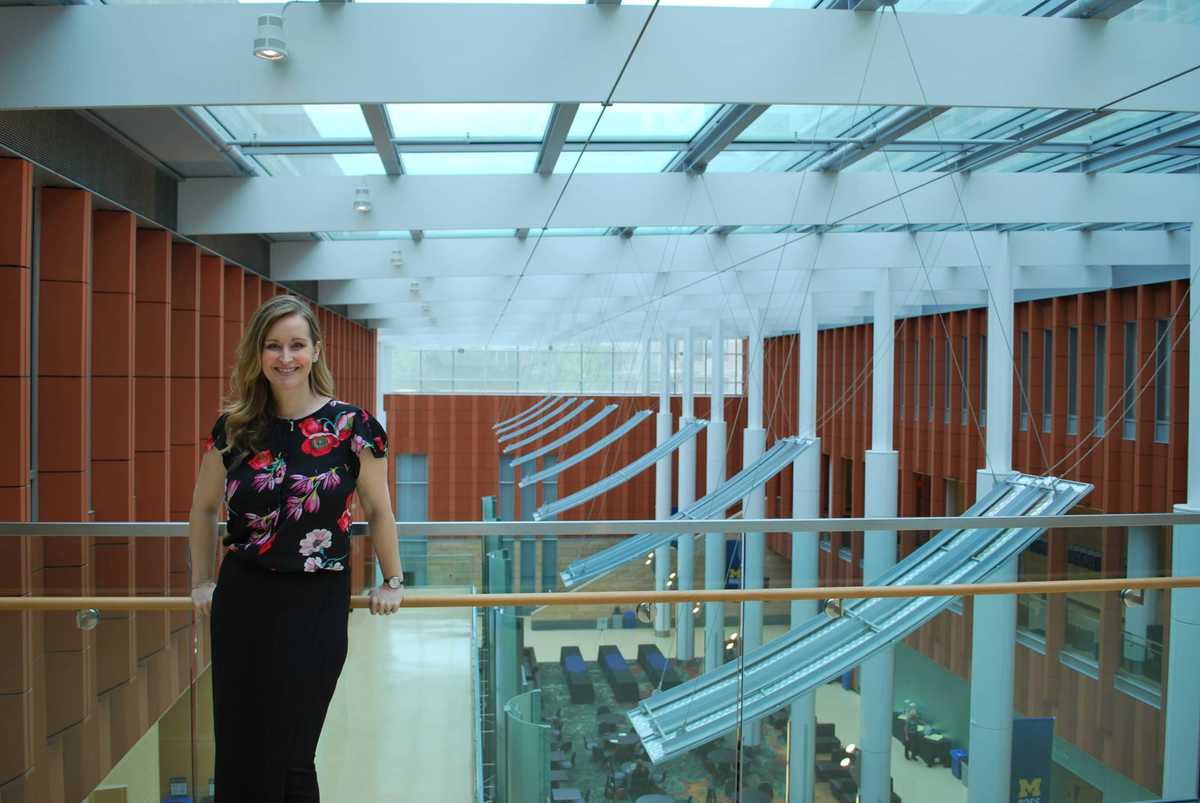 Angela Kujava heads up the Desai Accelerator run out of the Zell Lurie Institute at the University of Michigan Ross School of Business.
The University of Michigan has a Princeton Review #1-rated ecosystem for student entrepreneurs and multiple venture accelerators, which is great support for budding startups in Ann Arbor and Michigan's growing tech industry. But what really goes on behind closed doors? As supportive as the University of Michigan is for new businesses being spun out from faculty or run through funded programs with multiple levels of mentorship, this can all still look a bit opaque from the outside. As part of our mission to highlight the accelerating growth of Ann Arbor and Michigan regional tech over the past few years, we wanted to sit down with the Desai Accelerator run out of U-M's Zell Lurie Institute at the Ross School of Business to hear how things work and what resources are out there for people looking to connect. This is a newer program, and still being shaped.
Desai is just 4 years old, so it's not a bad thing that we're hearing about it now. Many times, tech incubators or business ventures can be around for 10 to 20 years before their brand awareness goes mainstream in the Midwest, where entrepreneurs tend to be nose to the grindstone and customer focused. Managing Director of Desai Angela Kujava says it was a perfect opportunity when she was tapped just 2 years ago to take over the budding Desai accelerator after a career in technology marketing and investments. "I had this developing passion to work with small businesses," she says of her work coming out of Logic Solutions, where she was Director of Marketing, Director of Innovation, and oversaw a team working on product development and UX/UI. Kujava credits the team she joined for the early success of expanding Desai, including then program manager Alison Todak, who now is managing the opening of Cahoots tech co-working and event space.
"She was a big help," Kujava says of Todak. "It was the first time we hosted 2 cohorts in one year, one in the winter and one in the summer." Desai began hosting a founders' dinner where speakers came in to support one another, Kujava tells us, and the next year Desai created a CEO Master Class with founders who had been through the Desai program to mentor new cohorts. "We're very proud of the community we're fostering," Kujava says.
The ultra modern Ross Business School is on the south side of the Michigan campus, surrounded by historic churches and the Law Quad modeled after Oxford and Cambridge.
We asked about the kind of support startups receive at Desai. Kujava said Desai has moved recently, but at the previous location they were able to offer graduating startups rent-free space until the next group came in. Graduates then and now can tap a mentor pool of 150 entrepreneurs in many roles in tech and related industries. "Every week we have someone email and offer help," Kujava says. "They'll says I used to go to the University of Michigan or I was at Desai, and how can I get involved? U of M opens us up to so many people willing to share their time." Desai graduates also are hooked into the GAN Global Accelerator Network, free cloud perks, a portal to reach clients, and strong relationships with Ann Arbor SPARK incubator and area investors. Kujava says many of these resources are also available to entrepreneurs around Ann Arbor who aren't in Desai if they know where to look (free perks aside). One thing Desai does offer in-house ventures that is hard to replicate is their intern program, in which Desai hires 10 paid interns from the University of Michigan student population to work for multiple ventures in Desai on project teams to create everything from marketing campaigns to websites. The support to growing companies is invaluable and gives students experience working on deadline basis for real-world clients in a multitude of areas.
Venture accelerators are much appreciated, but what happens when startups head out the door? Kujava says she is working with Desai to create more programs including a class on sales and revenue generation. She recognizes that many startups need more coaching to get their revenue generation going. "For some reason that often comes later in the process," she says, but believes strongly it should come sooner.
To connect with investors and other tech resources, Kujava recommends startup founders start by connecting with A2NewTech meetup, where 7,000 members from founders to lawyers to investors regularly attend new company pitches at the University of Michigan Law School. "The cool thing about A2NewTech," says Kujava, "is that after the pitches and Q&A, anyone can get up front and talk about their needs and what they're looking for currently. Then there's a gathering at Pizza House where there's no barrier to entry. There tend to be investors there. Programmers. Business owners. It's so well attended and it's been going on for years."
"SPARK also offers a lot of programming free or low cost, and their engagement with investors is high," Kujava tells us. This is another reason for her emphasis on sales and revenue generation coaching for her future cohorts. "Investors want to know you can connect with clients. We want to move that up earlier" in the process of growing a company, she says.

We asked Kujava what trends she sees in local tech culture. "Collaborative culture," she emphasizes. "Founders share contacts with investors. Everybody here wants other founders to succeed, especially female founders because women get less funding, fewer meetings. The community wants to change that. It's refreshing....There's lots of time investment in that direction."
When trying to connect with other silos in tech or other communities, Kujava says founders have good intentions, but transit is the biggest barrier, meaning the time involved traveling to and from tech events in other towns. Many founders need to spend all the time they can working on their business rather than commuting an hour or two each way to events, which is what it takes to drive to tech gatherings in Michigan, though Kujava admits we don't have as long to drive as anyone in the Bay area where Silicon Valley is spread out and traffic is famously heavy and people still make the trek. "I like the in-person connection," she says of tech meetups and conferences, "the relationship building."
Desai recruits tech-enabled companies with a wide range of products. In Ann Arbor, security is a recent trend that has proven successful, and Kujava says their emphasis lately at Desai is on encouraging founders who tend to be optimists to be down to earth on their financials and mentoring them through fundraising, which always takes longer than planned. Currently Desai's portfolio of companies is at 26 with over $1 million invested, which Kujava says will grow but they're very proud of. "There's a lot of interest in AI and machine learning as well," she says. "We don't get a lot of mobility startups because there are better resources like Techstars, or the Monroe Brown Seed Fund and Fast Forward Medical Innovation for life sciences." Also, for startups being spun out of intellectual property at the University of Michigan, the Office of Tech Transfer supports that process but "is not a good fit for a 3-4 month accelerator. These startups often need more funding than mentorship," Kujava adds.
We're looking forward to featuring more Desai graduates on Cronicle as we profile as many Ann Arbor tech companies as we can fit into 2019 and then expand connections to more tech towns beyond Detroit to fill that gap that no one has time to commute. "Every day I'm exposed to something cutting edge. Every day I love this job," Kujava says of her work at Desai. And it's true that Desai fits neatly into a developing ecosystem of investment, mentorship, incubation, and mutual support that is quickly growing Ann Arbor and Detroit and other Michigan towns into a small tech hub that is getting attention everywhere from VentureBeat to Forbes to TechCrunch.
angela kujava, ann arbor business news, ann arbor tech news, desai venture accelerator, michigan tech news, ross business school, university of michigan, zell lurie institute
---