How To Get Into Tech When You Didn't Start There: An Interview with Mobile Mondays' Rob Baxtresser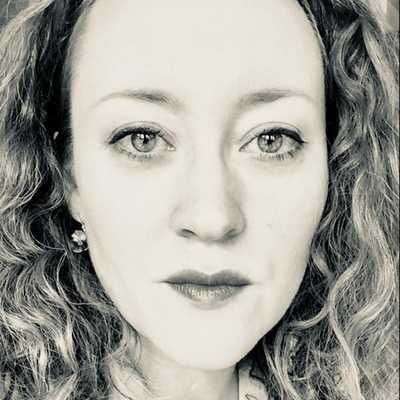 By Laura Cowan
Laura K. Cowan is a tech editor and journalist whose work has focused on promoting sustainability initiatives for automotive, green tech, and conscious living media outlets.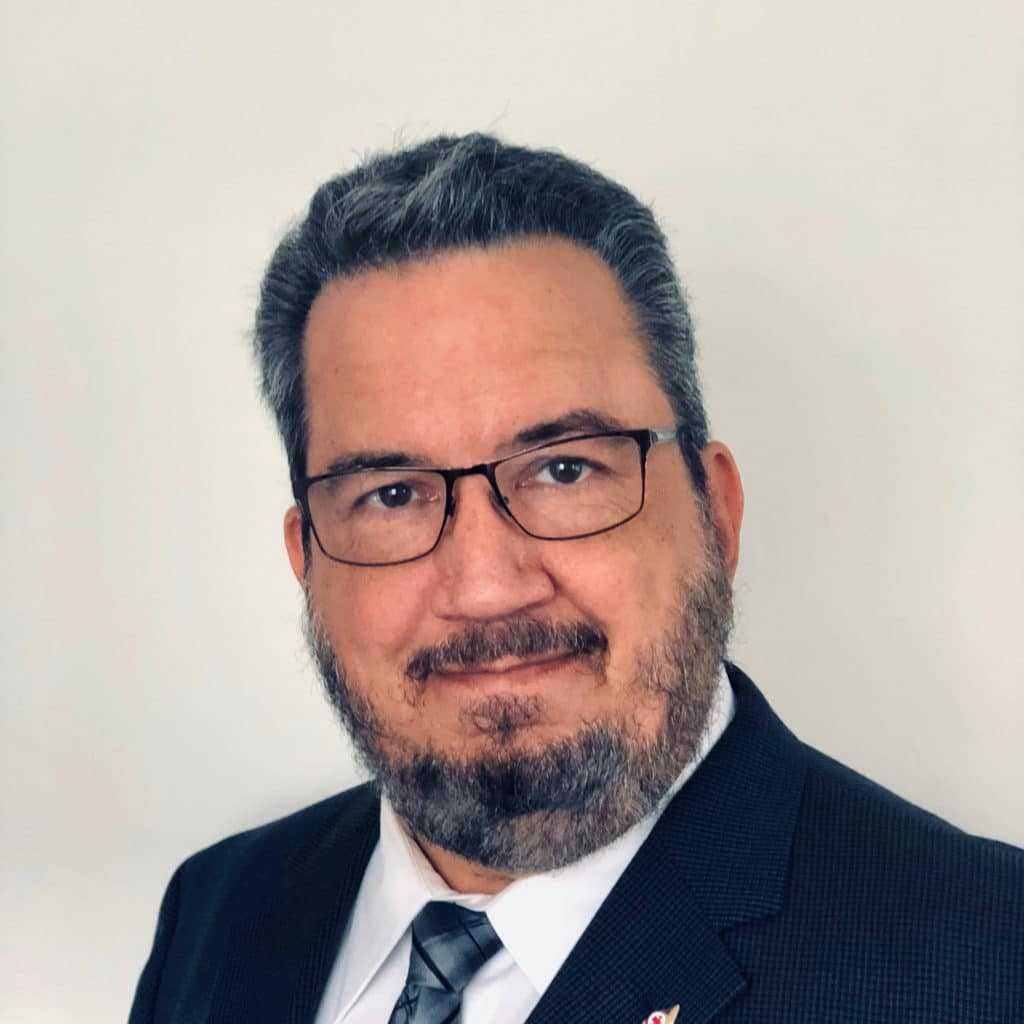 It's not uncommon for people with a degree in music to end up in tech, not just for the jobs but because people with musical training often have a creative way of thinking that translates beautifully to coding or engineering. That was the case with Mobile Mondays meetup organizer Rob Baxtresser, who is VP of Business Development and Mobile Development with Arbormoon Software in Ann Arbor. "You'll often see me with earbuds in my ears," Baxtresser says, "because music is still a big part of my day." Baxtresser started with a degree in cello, taught himself violin and electric bass, and now has a mandola, which is like a large mandolin. How did he go from music to working in one of Michigan's top mobile software development firms?
"It was through healthcare informatics," Baxtresser says. "I was a drug rep for 4-5 years, then I got into tracking hospital data." He worked at MedStat, which is now IBM Watson Health, then at several larger healthcare startups in sales and product development. "I was always working with data," he says. "I started consulting, and I started going to meetups. Dave Koziol of Arbormoon Software posted a request on the a2b3 meetup board for some help with QA." From there, Baxtresser started working with Android apps in QA, and happened to make a lot of comments on user experience and interface design along with his logs of bugs for the mobile apps. "I got positive feedback from that," Baxtresser tells us. "If it was a good suggestion, they would take it. This led to a similar project. I decided to go into mobile tech, which was newer at that time. It's still exciting. I didn't look back."
Baxtresser credits Ed Vielmetti of a2b3 for his welcoming stance to someone investigating a tech career from another industry at his lunch meetups, which incorporate all kinds of business professionals but still orient toward the tech industry. "He was welcoming and gracious. I appreciated that," Baxtresser said. He recommends that anyone on a similar path looking for a new niche in tech visit similar groups, such as tech-inclusive, which like Baxtresser's group Mobile Mondays tries to make content thematic to industry issues and accessible to people who aren't coders.
"Meetups have been so helpful," Baxtresser says. "I learned something at almost every one and met someone interesting to talk to again."
Now Baxtresser has founded his Ann Arbor Mobile Mondays meetups and just recently launched a Mobile Mondays Motor City Detroit group by the same name. He draws together mobile development people, integration with mobility tech, user experience people, and more. "It all started with meetups, and I'm glad it did," Baxtresser says, who took over the Ann Arbor Mobile Mondays when the organizers bowed out a little over a year ago. "It was an opportunity to bring in fresh perspectives," Baxtresser tells us. "We haven't changed it enormously, but I want to make meetups as valuable to other people as I found them." He does this by offering speakers and content focused on helping others meet people in related industries, and through helping them learn. "Part of it is self-serving," he jokes. "It's stuff I want to learn more about."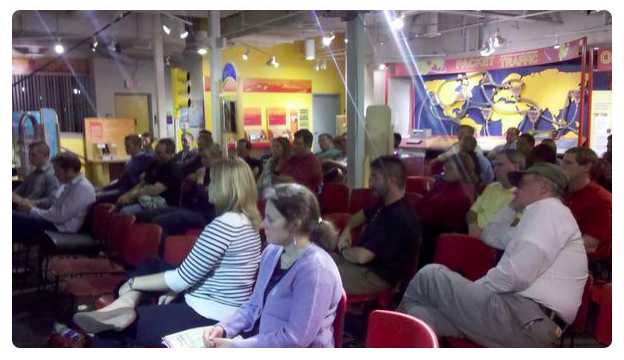 A Mobile Monday meetup at the Ann Arbor Hands On Museum. In the rear, an exhibit that illustrates how packet traffic functions.
Mobile Mondays Motor City is important to Baxtresser because there is so much growth in Detroit these days in the mobile development space, startup culture, and with the shift of the automotive industry to broader tech-integrated mobility and the Internet of Things. "We need to be in the city. There's so much going on there," he says.
"I love cross-pollinating mobile development, mobility, and Internet of Things," Baxtresser tells us. "Arbormoon IoT projects always have a mobile app component. Mobile is the beginning of mobility and IoT. A2 Mobility Tech meetup is focused more in the mobility space, and we've collaborated with A2 Health Hacks. It's different audiences talking about the same things. The synergies and learning can be great."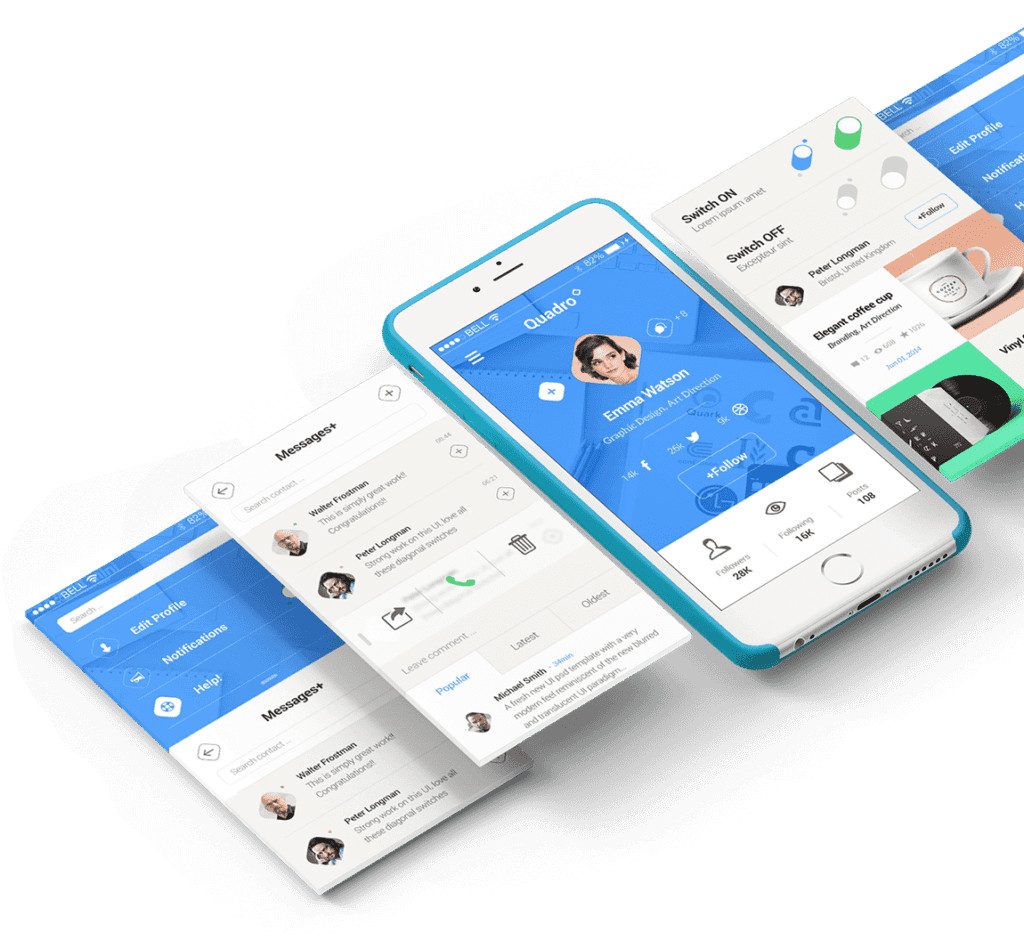 Baxtresser says he met Arbormoon's Dave Koziol through meetups and told him he wanted to get into development through QA. In the process, he made recommendations on UX.
Mobility to Rob Baxtresser is broader than automotive. It's the ability to get around, and that encompasses all of transportation and its integration with various technologies, such as the Spin scooters that recently popped up around Ann Arbor. As we talk at a sidewalk cafe in downtown Ann Arbor, a young man zips by on a Spin scooter. "I want to not need a car," Baxtresser admits. He says he lived for a while in Columbus where he had a walkable lifestyle, and as much as he loved his car he enjoyed being able to not use it for weeks at a time. "More people should be able to experience not putting the key in their car for weeks and live in a walkable neighborhood," he says, referencing how he still lives pretty close to work in Ann Arbor.
Like transportation, connected healthcare also is driven through mobile platforms, and Baxtresser looks forward to seeing how that space develops. "You're not going to change costs in the system until something major changes," he says of the healthcare industry, "but innovations within connected healthcare... are amazing." He references as example an app that helps cardiovascular patients monitor their heartbeat, which is a popular new application of mobile apps connected to smart watches. "Healthcare informatics applies to what we're doing now to organize data and display it in a useful way," Baxtresser says of his work with Arbormoon. When it comes to mobility, he cites machine learning and data acquisition as tools to inform where those Spin scooters are placed around town where people actually are using and parking them. Would that mean no more scooters left everywhere? "An attitude shift will happen," Baxtresser predicts, "as people get used to seeing them. "Think of how useless it is to have a car parked downtown for 8 hours."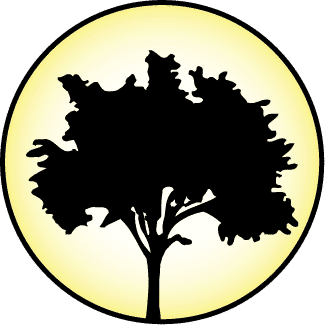 Arbormoon hosts several related mobile development and machine learning companies as well as events in their office space downtown Ann Arbor.
At Michigan Dev Fest, Rob Baxtresser will be speaking this year on "Working Effectively With Your Non-Technical Co-workers." He spoke last year on "Thriving in Tech When You're Not a Techie" at Detroit Startup Week. If you're looking to get into tech, Baxtresser also recommends learning to code, "not so you can code," he says, "but so you can understand what it means. I learned to make websites. I made half a dozen, and they were horrible," he laughs. "I learned I was terrible at this, and couldn't manage that level of attention to detail. I was never going to be a coder, but I wanted to be in this business."
And he is. We wish him all the best. The Arbormoon guys are pretty close knit, and we're excited to see them expand their network to Detroit as they integrate mobile development with these other industries.
ann arbor tech, arbormoon, barriers to tech, how to get into tech, mobile mondays, rob baxtresser, tech industry, tech jobs, tech news
---