Revolutionary Graphene Sensors from Arborsense Measure Blood Alcohol Levels Through Skin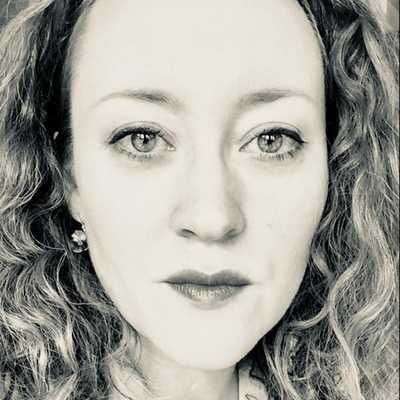 By Laura Cowan
Laura K. Cowan is a tech editor and journalist whose work has focused on promoting sustainability initiatives for automotive, green tech, and conscious living media outlets.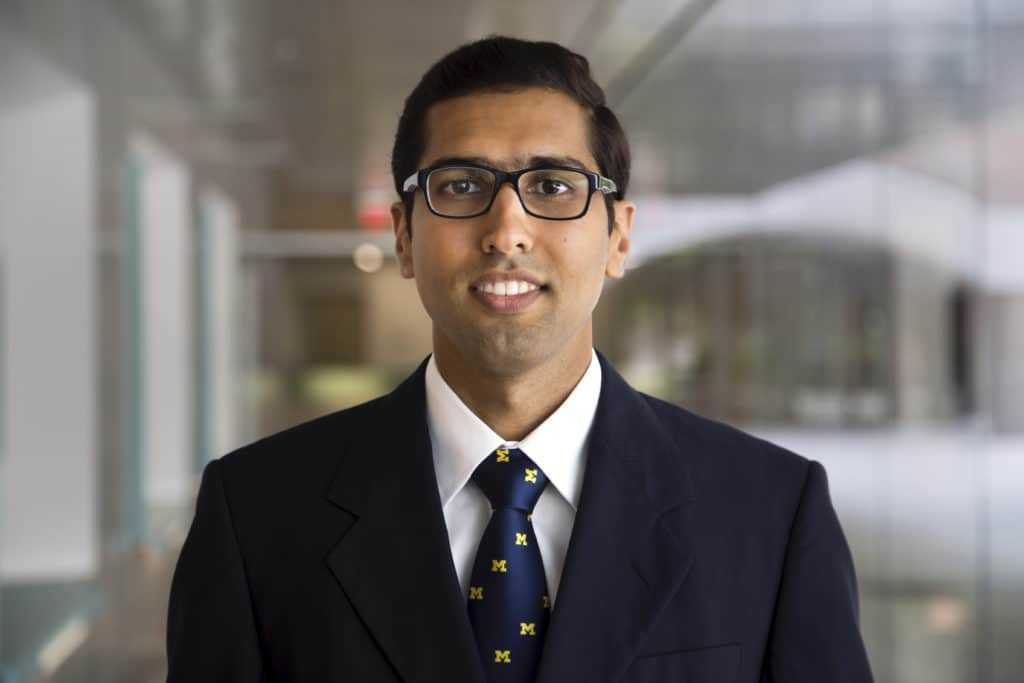 Name: Girish Kulkarni Uniqname: girishsk Department: BME Photo: Joseph Xu, Michigan Engineering, Communications & Marketing www.engin.umich.edu
Health monitor biosensors are a topic in tech right now, but most of them are physical sensors, says Girish Kulkarni, founder of Arborsense. What if instead of using optics or sensors that measure blood pressure and flow through the skin, you could measure chemicals? We've been hearing for years now that graphene was supposed to take over the world, and maybe that world is finally arriving. Arborsense uses graphene electronic transdermal nano-sensors to test for chemicals and biomolecules through biomonitors. What does that mean? Here's one example: Arborsense is partnering in clinical trials with Ann Arbor-based clinical psychiatrist Mark Ilgen at the Med School to use their graphene sensors to monitor patients' blood alcohol levels through what molecules are excreted through the skin. That's right. Instead of a breathalyzer's single point-in-time analysis of blood alcohol levels or other periodic tests for drug use, these graphene nano-sensors continuously monitor blood alcohol levels to track patient sobriety, health, and more.

"We are one of the first companies to have a product made out of graphene," Kulkarni explains. That's why we're only now seeing these revolutionary products being launched. It takes time, and the graphene market, particularly for sensors, is just beginning. The Arborsense sensor product is still in large-scale clinical trials but plans to launch next year to get user feedback in the market.

"Graphene makes a great sensor because of its excellent electronic and physical properties," Kulkarni says when we ask about the need to switch out sensors after being used for something like sensing chemicals. "They last several weeks apiece, and fit into a device similar to a Fitbit." This creates a repeat use market and some ongoing costs to users, but apparently that's a lot longer lasting than similar or previous gen products. Also, the sensors can fit into tech that leverages mobile technology, Bluetooth, and real-time continuous uploads of data to the cloud, so Arborsense can focus on what they do best.
"There is a lot of demand for continuous monitoring for alcoholics, teen alcohol use, and fitness monitoring," Kulkarni says of the company's decision to focus in this area of application for now. But these sensors can be used to detect all kinds of biomolecules for health analytics, nutrition, and more. "You can't use physical sensors for measuring what transpires through the skin," Kulkarni says. "This is very personalized." And so it leads to all kinds of opportunities to measure personal health.

Arborsense may be on the cutting edge of graphene product development for the connected healthcare market, but Kulkarni says he doesn't feel the need to take the company to a larger tech ecosystem to succeed, especially because of the support he received as an academic spinning Arborsense out of the University of Michigan through the Office of Tech Transfer. The biggest challenge for him has been the mindset shift from being an academic as a PhD to a startup founder that needs to manage multiple sides of a business. Still he credits the University of Michigan with pairing founders with mentors in industry that help them with that transition. "Meera Vijan has been my mentor with the company since the start," Kulkarni says. "These mentors bring in market knowledge that is invaluable." Also Ross School of Business at U of M offers a Finance 629 course that pairs you with mentors and students at the Business School and U of M in other schools to help you come up with the right requirements for your company.
"We're in the final R&D stages," Kulkarni tells us. "There are so many resources here, from conferences like Pittcon in analytical chemistry to the Michigan Growth Capital Symposium to the Hardware Tech Summit by Detroit's Planet M. Events are happening, people just don't know about the resources here because they're not visible. For now, you can learn more about Arborsense's electronic transdermal sensors on their website. We would love to show you these devices in action, but the tech is so new even seeing them is considered too proprietary. We'll stay in touch with Arborsense as they expand and bring you new product launches as they find new applications for this fresh technology.
anachem, ann arbor news, arborsense, biomedical tech news, graphene sensors, kulkarni, michigan business news, michigan growth symposium, office of tech transfer, planet m hardware tech summit, university of michigan
---