Lansing LEAP's New PROTO Accelerator Supports The Growth of InsurTech Startups in Mid-Michigan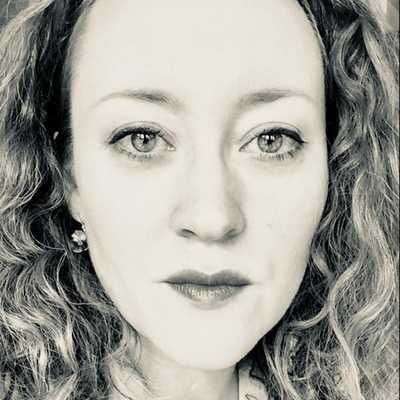 By Laura Cowan
Laura K. Cowan is a tech editor and journalist whose work has focused on promoting sustainability initiatives for automotive, green tech, and conscious living media outlets.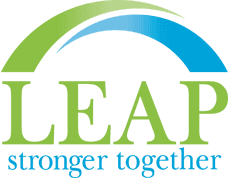 There are now more than 20 SmartZones across the state of Michigan, which means incubators in dozens of locations to support local startups. Right in the center of Michigan, Lansing's LEAP program runs the brand-new PROTO Accelerator, supporting local startups in tech-related industries. Besides geographical location, what distinguishes one startup incubator or tech accelerator program from another is often the prevailing industry in that city that supports new ventures. In the case of Lansing, that industry has turned out to be insurance technology, called InsurTech.
Tony Willis is President of New Economy and President of Lansing LEAP's PROTO Accelerator. He tells Cronicle that in his role of developing entrepreneurship programs in the Lansing region, his work involves a lot of support for the LEAP's inaugural cohort of startups in 2019, which all currently happen to be insurance tech ventures.
"My role is to support the entrepreneurial ecosystem for the region," Willis says.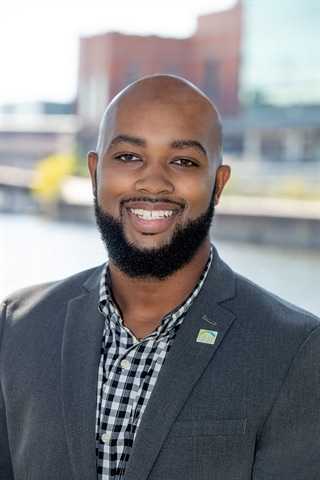 "That comes in 3 parts: supporting entrepreneurs directly through consulting, micro-grants, and connecting them with resources and partners; supporting entrepreneurial support organizations; and creating programs that support entrepreneurship such as pitch competitions and accelerators."
Regarding the focus lately on insurance tech, Willis says this: "The insurance industry is going through a digital revolution. Fintech and insurance right now represent 40% of the investment in the venture capital space."
What kinds of companies represent modern InsurTech? It mostly has to do with software that supports the changes going on in the insurance industry.
PROTO Accelerator Insurance Tech Startups
LVLFi, launched in 2019, is an InsurTech startup that gamifies customer engagement and customer wellness for the insurance industry through an infrastructure platform of mobile apps and games designed to lower claim rates and costs for health and life insurers by leveraging science of gamification and behavioral economics.
Supportomate, also launched this year, automates customer interactions to help carriers scale their sales, customer service and claims processing by using a proprietary conversation learning technology to pre-build a collection of deep, multi-directional, human-like conversations for every touchpoint an insurance carrier may have with its customers throughout their lifecycle, for every product line.
KudosHealth, another venture in the InsurTech space for PROTOAccelerator in 2019, is a business solution for large employers and insurers that engages and supports employees and customers by incentivizing employees to improve personal health, forming long-term healthy habits to the benefit of the employee, the employer and the insurer.
https://www.youtube.com/watch?time\_continue=145&v=vt9SpJOzRjI&feature=emb\_logo
Startups apply to the PROTO Accelerator through an application process, by which they may be accepted into the 2020 cohort to receive up to $60,000 in exchange for a small equity stake in the company. According to the LEAP program, "The cohort will establish a home base in the Lansing region, with the optimum end result being the creation of a subsidiary, licensing possibilities, acquisition or other activities that enhance the competitiveness of Lansing region investor insurance companies, and ideally permanently bring new high-tech companies to Michigan."
We're seeing a lot of interactive software tech in the insurance and medical tech space, and can't wait to dive deep into how some of this tech is designed to connect consumers and companies. Why insurance, specifically? Willis says that Lansing, along with Iowa, is a major hub for half a dozen U.S. insurance companies, along with a number of insurance-related companies, so it makes sense that the LEAP program would support tech-related ventures in the insurance space.
We will be following up with interviews with several startups in the Lansing area this next year as Cronicle expands across the Great Lakes region to look more closely at this region and trend in tech in the Lansing hub, which is just starting to incorporate the tech revolution into its focus on the insurance industry. PROTO Accelerator also promotes startups working in medical technology and a number of other tech industries that produce tangible products as well. We're looking forward to meeting the cohort for 2020 and seeing where this new accelerator, which has only been in operation for one year in 2019, goes in the future.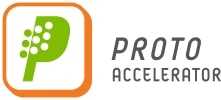 Companies and entrepreneurs can submit applications to the 2020 PROTO Accelerator InsurTech program now through November 28, 2019. Selected startups will be announced in January 2020 with a program start date of April 2020.
Thanks for your support in the work we're doing to highlight the growth and change going on in Midwest tech in the Great Lakes region. The more variety we see in these accelerators regarding industry focus, the more amazing people we meet that we can bring to you here to keep you up to date on shifting trends across tech in a host of industries. We're grateful for the enthusiasm and growing support we've received in doing this work for you, Michigan tech and the people across the U.S. and elsewhere who are interested in keeping up to date on the behind the scenes of what's going on between the coasts in tech.
LEAP and the PROTOAccelerator are a perfect example of just how deep one can dive into tech beyond the big companies that regularly make mainstream news. There is a wealth of knowledge here in the InsurTech space and in Michigan's bootstrapping hard work ethic culture, and we can't wait to be able to bring you more interviews with people like Tony Willis from across the state. For now, if you'd like to get involved, check out the options for becoming a mentor with PROTOAccelerator, or you can learn about all the other industries served by the LEAP partnership beyond InsurTech here, including medical tech, advanced manufacturing, IT, and more.
insurtech, lansing leap, michigan smartzones, michigan tech news, protoaccelerator, startup accelerators, tech incubators, tony willis
---