Finding Joy In Music & Tech with Ki5 Looping Artist and Menlo Engineer Kyler Wilkins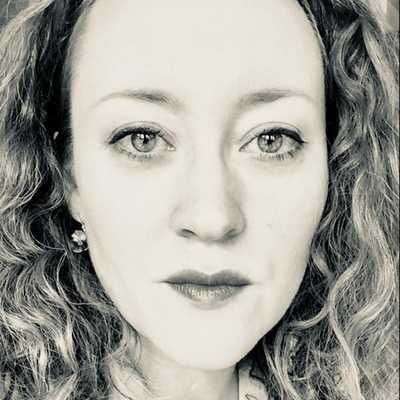 By Laura Cowan
Laura K. Cowan is a tech editor and journalist whose work has focused on promoting sustainability initiatives for automotive, green tech, and conscious living media outlets.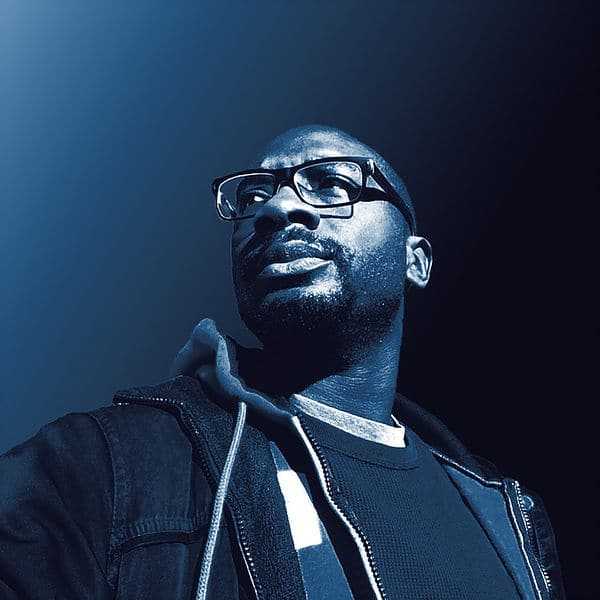 The cover of Ki5's latest album, Looking For The Sun.
"I began working at Menlo Innovations in February 2018 as a Software Developer, though recently I've shifted to Quality Advocate (QA) as my main role," says Kyler Wilkins, or Ki5 as he's known in the local music scene. Kyler is a folk-pop artist, beatboxer, singer/songwriter, and looping artist. His music sounds like a combo between hiphop and EDM, and he's good. He does a lot of covers, but the music he put together on the night we saw him in Ann Arbor was original, complex, and intriguing. He's been featured on NPR's All Songs Considered, and says it was a natural progression for him to step up in his role at Menlo, which is now famous for its founders "joy-based" software and culture design process for engaging work environments, to combine tech and music.
Kyler Wilkins of Ki5Loops does a set at TechCity Jam in Ann Arbor. He is a folk-pop looping artist and beatboxer. His music is a combination of folk-pop and EDM layering tracks on top of each other for a complete real-time composition.
"I'd describe my main functions of this QA position as being the voice of the end user of the products through testing features as they're being developed," Wilkins says. "I get to help the project teams identify risks and gaps so they can be properly addressed. I also get to break things which is good, wholesome fun."
Wilkins says he noticed in 2018 by talking with other "Menlonians" that the company had quite a few musicians interested in playing music together during lunch breaks. "Michael Cole [President of the Technology Industry Group of Bank of Ann Arbor] came to visit a 'Museday Tuesday' via invite from our CEO, Rich Sheridan, and he got to jam with us while explaining more about Tech City Jam 2018. It was great fun connecting over music that Tuesday in the Menlo office space, and at both Tech City Jams I've had the pleasure of participating in since," Wilkins explains.
Wilkins played a set at TechCity Jam 2019. It surprised us not one bit to follow up with him and find he had been in music for years. You can see him above competing on NPR's Tiny Desk.
"The experience of both TechCity Jams has led to a series of relationships that I'm extremely grateful for as it has helped me further establish myself as a musician in the greater Ann Arbor community," Wilkins says. He remembers: "During our initial meeting, I was impressed by Michael Cole's ability to step in... and completely rock the harmonica and vocals on 'Hoochie Coochie Man.' His enthusiasm for the music was contagious, and I became excited to both see this event happen and add my vocal looping to it!" It's true, Michael Cole plays a mean harmonica, and MCs the TechCity Jam events he began organizing a few years ago to bring together tech hub Ann Arbor's many talented hobby musicians.
Ki5 at Top of the Park, where Ann Arbor's popular Summer Festival began back in the 90s.
Kyler grew up in Ann Arbor and studied violin. He got into an acappella choir at Michigan State University called State of Fifths and says he fell in love with beatboxing and choreography. "I bought a BOSS RC-505 Loop Station," he says, and in 2015 he started doing events in Southeast Michigan. Above, he is featured at Ann Arbor's Top of the Park, but most of the time, Wilkins is still hard at work finding joy and meaning in supporting the development of healthy work cultures through his work at Menlo.
You can find more of Kyler's music on ki5loops.com. If you'd like to learn more about Menlo's unique culture, view keynotes from founders Rich Sheridan and James Goebel, or register for a "factory tour," you can check those resources out at Menlo Innovations. Gone are the days of dropping in for a private tour in the early 2000s, and we're happy to see their success, which has been over a decade in the making.
ann arbor culture, ann arbor music, ki5, kyler wilkins, menlo innovations, music news, tech news, techcity jam
---