fun, multimedia arts, uncategorized
Wild Swan Theater Launches Coding To The Moon Production with Pre-Party Feb 5th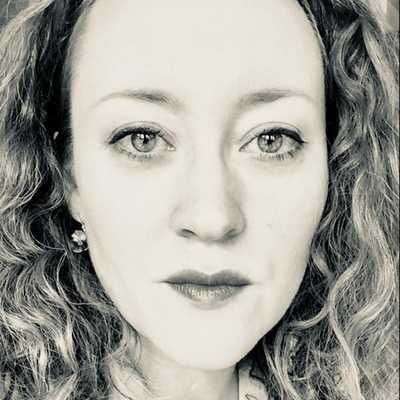 By Laura Cowan
Laura K. Cowan is a tech editor and journalist whose work has focused on promoting sustainability initiatives for automotive, green tech, and conscious living media outlets.

Ann Arbor is a great place to raise kids, and a great place to found a new tech company, but it's not often you can do both at once! Wild Swan Theater in Ann Arbor is celebrating the launch of their new production Coding To The Moon: Margaret Hamilton and the Apollo Missions, with a pre-party at Circ Bar February 5th. This production is a great family event, appropriate for anyone 9 years old and up, and will run March 4th through 7th in Ann Arbor. If you would like a preview, join The Wild Swan Theater a month before the play comes to the stage for a $20 ticket.
Countdown to "Coding to the Moon" Pre-launch Party
Wednesday, February 5, 2020 - 5:30 PM
Join us for a pre-launch of our newest production, "Coding to the Moon: Margaret Hamilton and the Apollo Missions." Enjoy selected scenes and music by playwright and director Hilary Cohen, composer Erik Santos, and the Wild Swan Theater Company at Circ Bar, 210 South 1st Street, Ann Arbor.
Coding to the Moon: Margaret Hamilton and the Apollo Missions
Mar 4, 2020 - Mar 7, 2020
Join us for the world premiere of "Coding to the Moon," a gripping drama of the Apollo space missions. This production celebrates the life and work of mathematician and computer scientist Margaret Hamilton whose brilliant work as a young scientist broke new ground as she led the team that navigated the Apollo missions to the moon. Enrich your experience with additional curriculum-aligned materials developed in collaboration with the Ann Arbor Hands-On Museum, Leslie Science & Nature Center, Michigan Science Center, and UM Museum of Natural History. Part of our Masterpiece Series for ages 9+. Length: 60 minutes PLEASE NOTE: In order to accommodate the large school groups that attend our weekday performances, many seats for these performances are blocked from online sale. Please contact the Box Office Manager (kathy@wildswantheater.org) or our office (734-995-0530) if you have any special seating needs or requests. Groups of 10+ should contact us to confirm availability, place an order, and receive the group discount.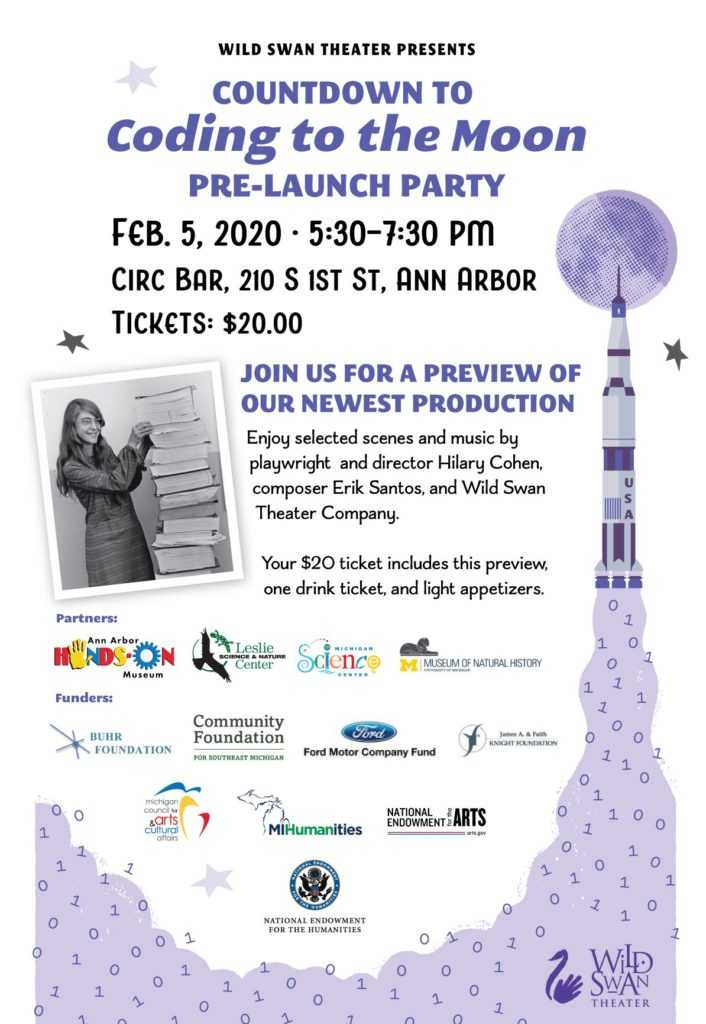 ann arbor family events, ann arbor tech events, ann arbor theater, coding to the moon, wild swan theater
---