Finally an End-to-End Encryption Video Conferencing Software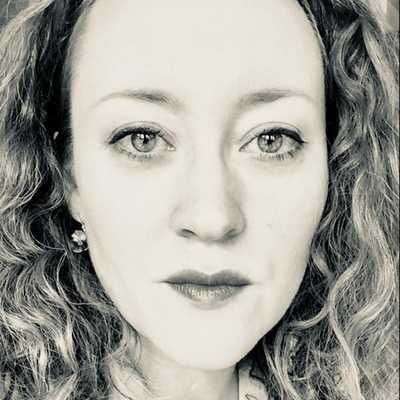 By Laura Cowan
Laura K. Cowan is a tech editor and journalist whose work has focused on promoting sustainability initiatives for automotive, green tech, and conscious living media outlets.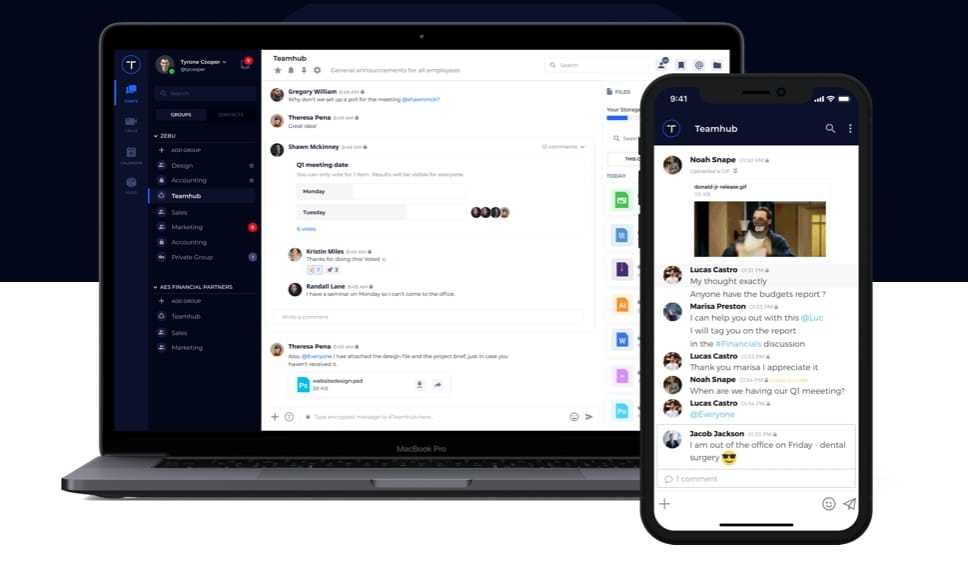 Popular video conferencing software Zoom and other remote conferencing tech services have been in the news lately for failing to fully secure users' data, especially at a time when business suddenly went 100% online remote overnight and sensitive data is at risk. One company in Ontario has created a solution. Instead of reverse engineering encryption within a platform or between technology products, a company called Tauria claims to have built a suite of remote office products from the ground up with end-to-end encryption in mind from the beginning. It's available by free trial, only $10/month for small businesses (more for enterprise solutions), and it's launching this month.
Jesse The is the founder and CEO of Tauria, and he tells us that Tauria includes software that covers everything from chat to scheduling, to unrecorded phone calls that are fully private. Plus, there's file sharing included, so no more wondering if your remote access of business data is secure. It's basically Zoom plus Slack plus Dropbox plus Google Calendar all in one place, but it's supposed to be HIPAA compliant, so even doctors' offices and lawyers could use it without compromising client and patient data to unsecured communications systems or recorded phone calls.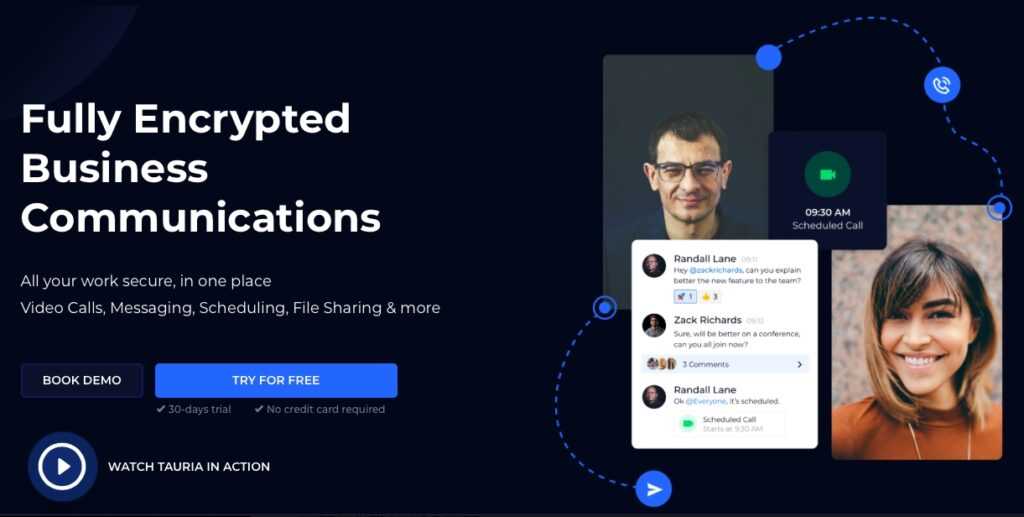 Tauria offers "the only end-to-end encrypted video conferencing solution for group calls of up to 50 people, one-to-one, and screen sharing." According to Tauria, this works by "military-grade 256-bit encryption keys."
Jesse The tells Cronicle that Tauria is "as easy to use or easier than other solutions, and requires no tech knowledge."
"Partial encryption is just for marketing," The says of many other video conferencing platforms that jumped the gun on privacy to launch technology and capture market share and now have to circle back to secure more user data. "Because it's highly technical, some companies take advantage of users not understanding the difference between partial encryption and full end-to-end encryption."
As an example of improved privacy, The says Tauria doesn't have access to phone calls made on the platform. "Companies can record calls for your later access, but they could also invade privacy," he says. Healthcare providers have to ensure patient info is kept private. If tech companies who host phone calls don't ensure calls are kept completely secure and not shared with third parties, that violates patient privacy laws. It's why you see doctors' offices scrambling to onboard conferencing tech from all kinds of different med-specific apps. They aren't allowed to use just any conferencing software for telemedicine. The says that schools also have to keep the privacy of minors in mind, but have sometimes required parents to sign off on privacy rights in order to adapt to remote learning quickly using the tools available. Longterm solutions need to be more secure, and simpler and more integrated solutions for educators and parents as well as students.

We needed to check out the Tauria suite of remote work software for ourselves, at least for a demo. The problem with video conferencing software or any other proprietary technology is that it's tough to verify claims of full encryption. Tauria meets or exceeds a number of encryption and safety standards, which helps inspire confidence. What we can do is take a tour of the technology to make sure it doesn't have any particularly hateful bugs and quirks. We're not experts on video conferencing and scheduling software, but we basically hate all of them out there for various usability reasons: weird scheduling invite quirks, difficulty finding features, event hosting bugs, some platforms constantly dropping connections without warning. It's our party, we'll hate remote conferencing and auto-scheduling if we want to. Companies are doing their best to improve the technology and add features all the time, so we know the tech will catch up with modern usability standards eventually.
Tauria looks like a great step forward in the right direction. First thing we noticed on signing up for a demo is that Tauria offers a lot of instructions on how to get started. This helps us find available features, which are laid out simply. Also, Tauria offers a security key to get back in if you are locked out of the system. A good start.

Second, there is a small menu on the left of the app that allows you to toggle from Chat to Calls to Calendar to Files. This helps us navigate and understand available features. When you click on Calls, bless Munin that it's simple (Norse communication god: see what we did with our English degree there?). A pre-filled copiable link allows you to invite someone to a one-on-one call, or a big blue button allows you to start a new conference with multiple people.
The Calendar is standard stuff, app compatible with Windows, Mac, or Android and functional on laptops or mobile devices. And File Sharing includes an overview list of files by created date. We can imagine enterprise software for a large organization requiring more layers of complexity for file sharing organization, but it appears to be customizable.
The one feature that we would like to dig into more is that Tauria is compatible and integrated with other business software, from Hubspot to AWS. There's encrypted cloud storage, secure team messaging, and Tauria promises not to record live phone calls like many other video conferencing companies do. Even your schedule is confidential, which helps users avoid stalking and more data privacy issues.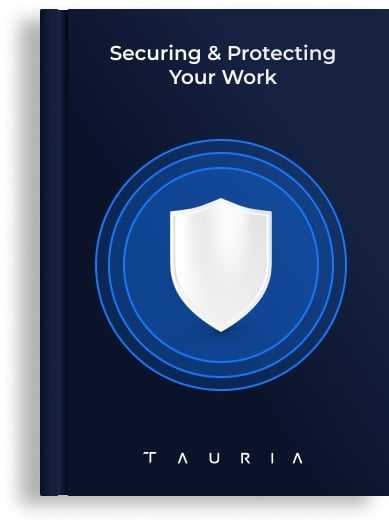 If you'd like to check out a demo of Tauria conferencing software for your personal use or your business team, there is a video demo here. Signup is also quick to try it for yourself.
Tauria is part of the Waterloo Toronto tech corridor in Ontario west of Toronto that is the Silicon Valley-like tech hub of Canada. The says there are tons of tech companies there, and the best way to connect with them is through the startup scene via an organization called Communitech.
We hope you make some useful connections and have fun checking out this software suite. Let us know if you've found a particularly useful remote work tech suite we can add to our list of reviews.
business communications software, dropbox, encrypted video conferencing, end to end encryption, google calendar, hipaa compliant video conferencing, jesse the, secure business file sharing, slack, tauria, vpn, zoom
---