software, university of michigan
University Budgets Were Hit Hard: Can Software Help?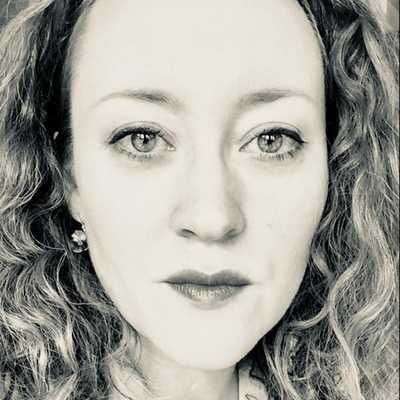 By Laura Cowan
Laura K. Cowan is a tech editor and journalist whose work has focused on promoting sustainability initiatives for automotive, green tech, and conscious living media outlets.
Universities everywhere are trying to trim budgets and plan for virtual instruction in case of a second wave in the Fall 2020 semester, but where does that slack come from? In the case of schools where staff is at essential levels already or there are unavoidable cutbacks, can software help remaining faculty and staff do more with less?
Faculty Management & Workflow Software

MountainPass is a software for faculty onboarding and review created in Ann Arbor at the University of Michigan. Founder Tom Simon, who licensed out the software from the university and customizes it for new university applications, tells us that MountainPass was worried initially when "our pipeline went away with people concerned over budget cuts at universities. But then new clients came on for remote work." Now, Simon says, MountainPass is poised to help multiple academic institutions adjust to remote management. Without face to face communication, universities along with other workplaces are often scrambling for tools that allow them to track everything from workflow to faculty tenure remotely.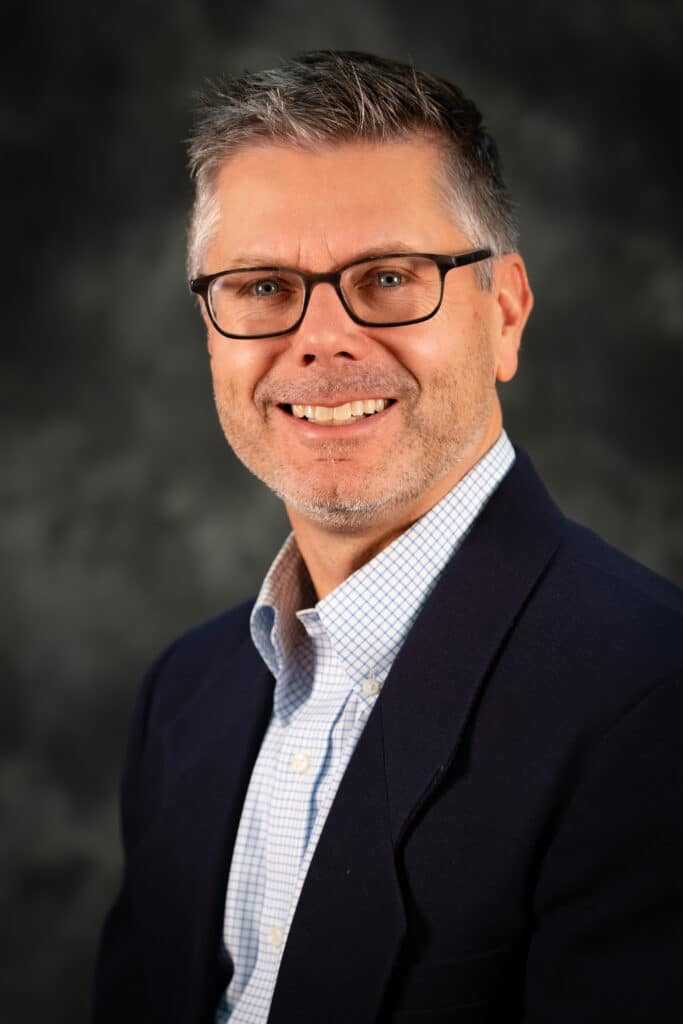 "Universities are now figuring out remote work," Simon explains. "The biggest problem with software [for these applications] is that it often doesn't allow you to have the process you want.  Our software is incredibly configurable and that makes deployment much faster and easier for clients.  We've been able to set up 13 colleges in less time than it's taken others to deploy at 1." 
"It's online, it's paperless, and it tracks the whole faculty life cycle from start to finish. Mountain Pass really understands the needs of higher education," says Deirdre Pitts, MAOM, IPMA-CP, Interim Associate Dean for Academic, Faculty Affairs and Diversity & Inclusion, Oakland University William Beaumont School of Medicine. Honestly we're scared to ask how much of this process isn't normally paperless already, but the software sounds like a great way to track data remotely on faculty while universities work out new processes that allow for rolling remote instruction and work arrangements. Simon emphasizes that the real key here is that the software be molded around what you need it to do, rather than you adjusting processes to fit existing features.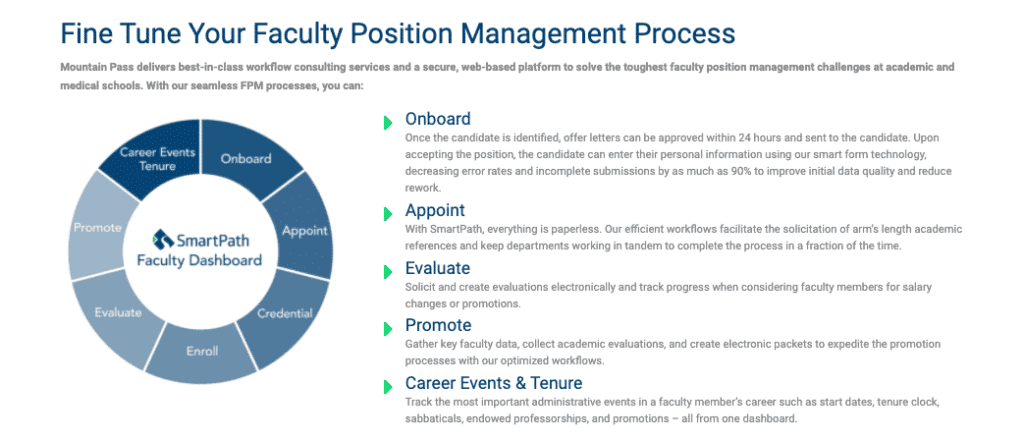 MountainPass can track researchers' grants and research accomplishments. Simon tells us the University of Michigan originally built the software because faculty appointment was taking far too long. "They built the software, we licensed it in 2014, and then we made it configurable for institutions across the U.S.," he says.
The CDC is recommending that universities use virtual instruction as much as is feasible for lower risk of coronavirus outbreaks, and "encourage telework for as many faculty and staff as possible, especially employees at higher risk of COVID-19." We expect most universities will have blended instruction in the fall and play it by ear based on outbreaks from that point forward, which means remote record access and faculty management is particularly important at this time. We look forward to seeing software solutions to help many academic legacy systems adapt in a secure manner.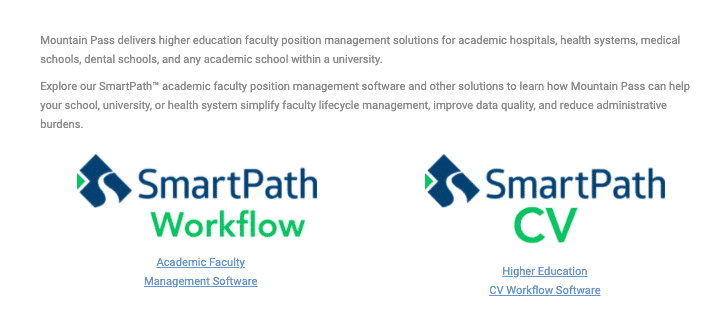 If you would like to see the MountainPass software in action, you can contact the company for a demo. The company's various software products are mostly focused on HR and faculty management.
academic software, ann arbor tech, faculty management software, faculty onboarding review software, mountainpass, tech news, university cutbacks, university of michigan
---