Software Company UrsaLeo's Ann Arbor Expansion Supports Manufacturers with Digital Twinning Tech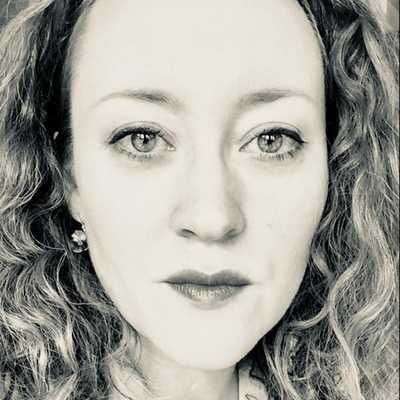 By Laura Cowan
Laura K. Cowan is a tech editor and journalist whose work has focused on promoting sustainability initiatives for automotive, green tech, and conscious living media outlets.

What Is Digital Twinning Tech for Advanced Manufacturing?
Enterprise software company UrsaLeo recently announced an expansion into the Southeast Michigan advanced manufacturing space with an Ann Arbor office opening. The company plans to work with manufacturers to create 3D photorealistic models of factory floors, equipment and product models to create remote training, operations, and product demo options for companies adding virtual modeling to their operations. 

John Burton is co-founder and CEO of UrsaLeo, operating out of San Francisco headquarters. He explains how the technology works: "Digital twinning in this case means creating 3D photorealistic models of factories and equipment," Burton says, "using a gaming generator, [UrsaLeo compiles the massive disparate data sets] companies have into one interface." Data includes information on everything from equipment to facilities operations and puts that together with sensor data and asset data. "You can zoom in, get more detail," Burton says.
Heading the new Ann Arbor office is Senior Vice President Alina Verdiyan, who for the moment is working remotely with the new employees in Southeast Michigan and planning physical office space as state reopening plans allow. "Our relationship managers, sales, and engineers are in Ann Arbor," Verdiyan explains. Verdiyan has worked in Michigan for 20 years, with deep experience in entrepreneurship and marketing, and is a graduate of the University of Michigan Ross School of Business Executive MBA program.
Is it easier to get the ear of manufacturers during shutdown as we've heard from other mobility and manufacturing tech startups? Burton and Verdiyan say yes, and that's no small advantage in a competitive industry with tight travel schedules and private social networks. UrsaLeo also seems to be benefitting from having virtual meeting access to a number of manufacturers who see the benefit of shifting some operations to virtual twinning tech. That doesn't mean everything is safe to operate remotely, however. Burton says that even though digital twinning tech allows for remote control operations in some cases, manufacturers are understandably cautious about hacking risks. A lot of this technology is being used instead to compile virtual training data, and to collect manufacturing data on maintenance needs in one place.

Burton lists out some common uses for digital twinning tech:
to drive preventative maintenance and decrease factory floor downtime
to model products virtually for sales and marketing of equipment
remote equipment maintenance
training and reporting
generating reports internally and for insurance
https://www.youtube.com/watch?v=C-1XIS-q6hM&t=8s
"Operations have to come out the other side of this time as profitable enterprises," Burton says, so they're increasingly interested in streamlining operations with digital twinning. The details of how the technology is applied for various customers is of course protected by NDAs, but Burton was happy to demo the tech for us in the video here. We're interested to see how manufacturers make use of 3D modeling or digital twinning tech to keep workers and operations moving through social distancing measures. If you have a company working in this space, we'd love to hear about and share your innovations in this space as well. To learn more about UrsaLeo, check out their demo video above or visit their website.
3d modeling, alina verdiyan, digital twinning tech, enterprise software, john burton, manufacturing digital twinning, manufacturing remote training operations, san francisco detroit tech partnerships, ursaleo
---