What Makes Work From Home Work?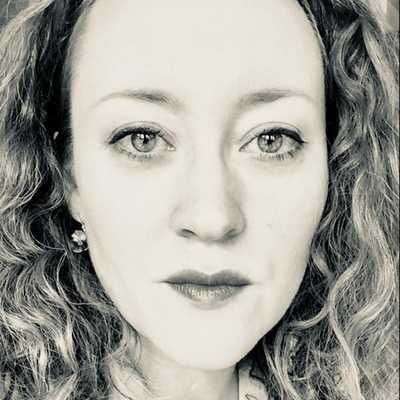 By Laura Cowan
Laura K. Cowan is a tech editor and journalist whose work has focused on promoting sustainability initiatives for automotive, green tech, and conscious living media outlets.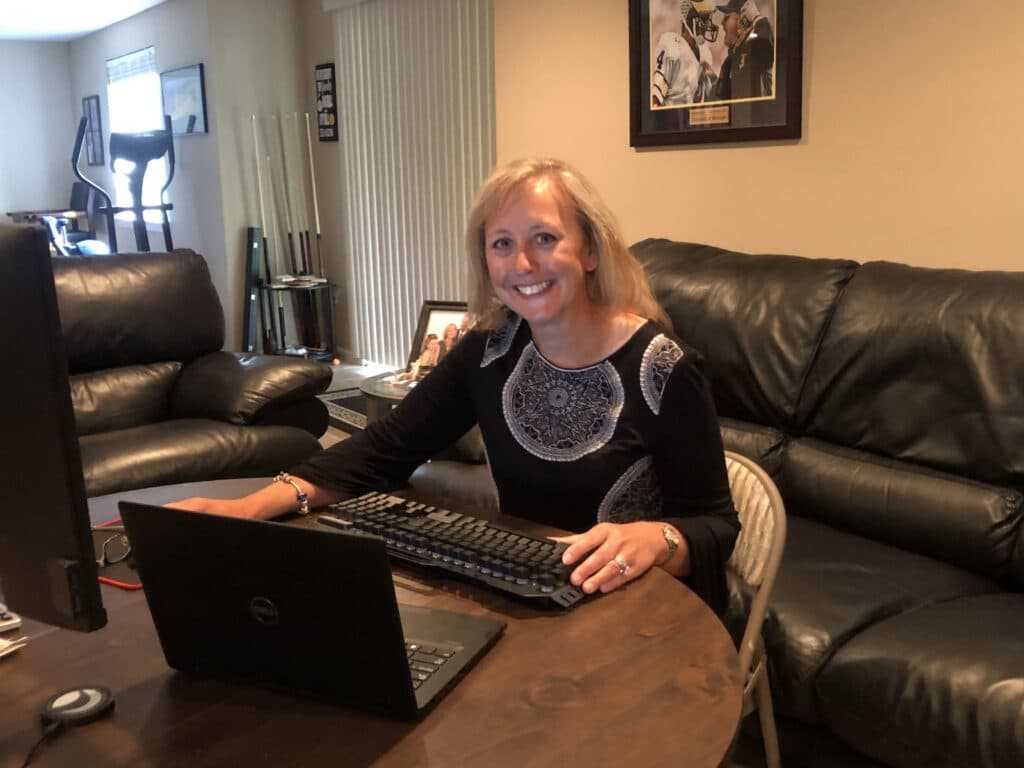 Heidi Hagle, Stefanini VP of People and Culture, works from her home office.
Companies everywhere are looking for best practices and tech tools to make work from home work for entire organizations overnight. Now that a few months have passed since companies across the U.S. started adapting to remote work, we checked in with metro Detroit-based software company Stefanini, which uses AI and other new technologies to support companies working together and making sure their data and communications are secure. Stefanini recently announced a permanent work from home initiative, and like many organizations is continuing hiring through the pandemic with a radically different approach to onboarding and collaboration done remotely.
Heidi Hagle is the VP of People and Culture at Stefanini. After COVID disrupted in-person operations and companies quickly adapted to remote workforce, we wanted to know what is working and why, from the perspective of people who develop these team collaboration tools and also have to use them themselves. Have there been any surprises or trends emerging in best practices to make work from home work?
Working From Home Pandemic Style
"We're using collaboration tools like video conferencing," Hagle says of Stefanini's setup, "we're instant messaging, and the tracking of [Service Level Agreements] is done through workforce management tools."

But it isn't just about good technology and collaboration tools. And the challenge isn't just in keeping remote work flowing and data secure. Hagle says that remote working in the pandemic obviously isn't normal work from home, because, "with the pandemic we've been exposed to the fact that kids are home, dogs are home. We had to provide guidance on how to work with distractions."
"Being able to make sure people get the job done with the abnormal life we've been forced into—that's something where we can provide guidance," Hagle says. And beyond that? "The key to good software is to remain face to face," Hagle insists. 
Is It Possible To Over-Communicate Working Remotely?
Stefanini HR has been reaching out to employees to help them keep productive amidst a lot more than the usual interference. Of course there are limits to what anyone can manage during the pandemic, and Hagle says that employees seem to appreciate more than they expected that the company is staying in touch and making sure everyone is okay and has the resources they need to remain on the job. 
"Fortunately we had agents working from home in the past," Hagle says, "it's just a larger workforce now." Attendance has actually improved, which Hagle attributes to the lack of commute time. Productivity improved. "It's always been good, but we're pleased to see how seriously people took this initiative to make work from home work," Hagle says. "In fact, a lot of our stats have improved. Maybe this is better."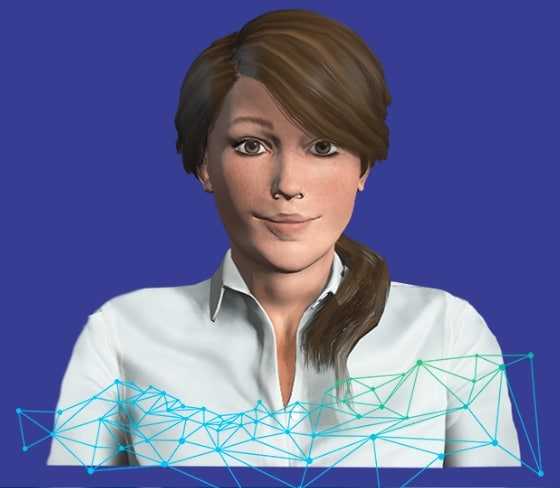 Sophie is a Stefanini AI virtual assistant that integrates with business intranets to answer employee questions.
Best Tech Tool Features For Work From Home
So what tech tools make work from home most workable in the middle of all the juggling employees are doing these days? The two biggest that stick out:
- tools for teams
- video conferencing
"Without these video conferencing tools there are more challenges staying connected. You have to maintain that bond. Our team leaders are using the tools very effectively. If you aren't able to sit next to each other to share files and solve problems, these collaboration tools help," Hagle says.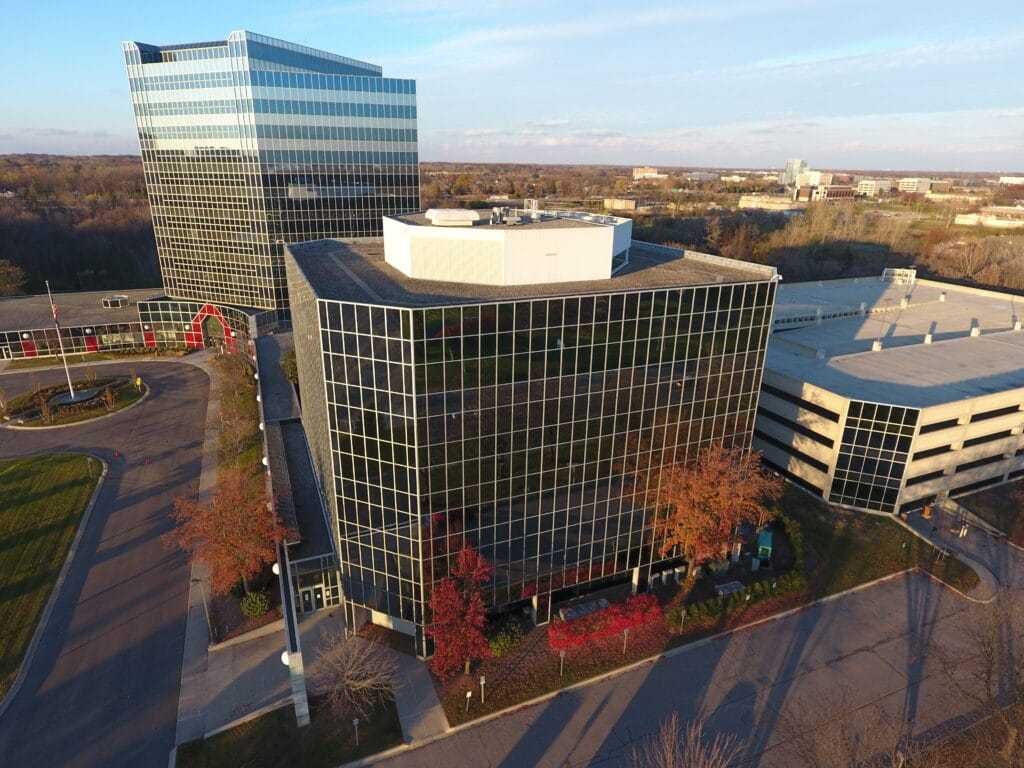 Stefanini's metro Detroit offices in Southfield. The company now has workers and offices all over the world.
Tips For Best Practices Working Remotely
"Share," Hagle says.
She emphasizes, "One thing we've found is that you can't overcommunicate in this scenario. When we're in the office people feel bombarded by communication, but in this situation… the CEO was doing a town hall and sending messages every other day. He backed off because he was concerned we were overcommunicating. We found out people were hungry for more communication than when they were in the office, so we started having leaders and HR reach out and let people know we know they're still out there. It's driving our success."
What's Making Your Work From Home Work?
People are often tired at this point, dropping off extra Zoom calls and working late to keep up. It's obvious that as we head into fall, working parents take the brunt of juggling even more priorities in a less than ideal situation, not to mention those working parents who are teachers or community leaders.
We can imagine that companies with different collaboration styles and structures might have different best practices at this point, and we'd love to hear about what's working for you. If you are collaborating from home, what's worked particularly well in your company? Please contact the editor to share your story of finding balance working remotely in the pandemic.
detroit business news, detroit tech news, enterprise software team collaboration, remote work tips, stefanini, tech tools remote work, wfh best practices, work from home tools, working with distractions
---