Over The Air Vehicle Software Updates Are Reshaping An Industry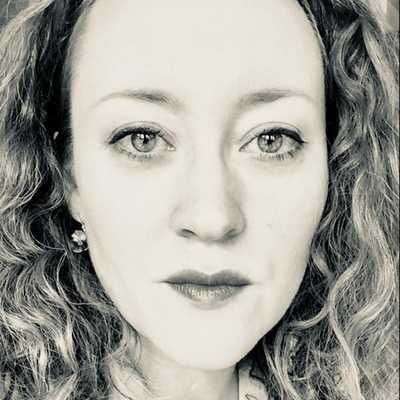 By Laura Cowan
Laura K. Cowan is a tech editor and journalist whose work has focused on promoting sustainability initiatives for automotive, green tech, and conscious living media outlets.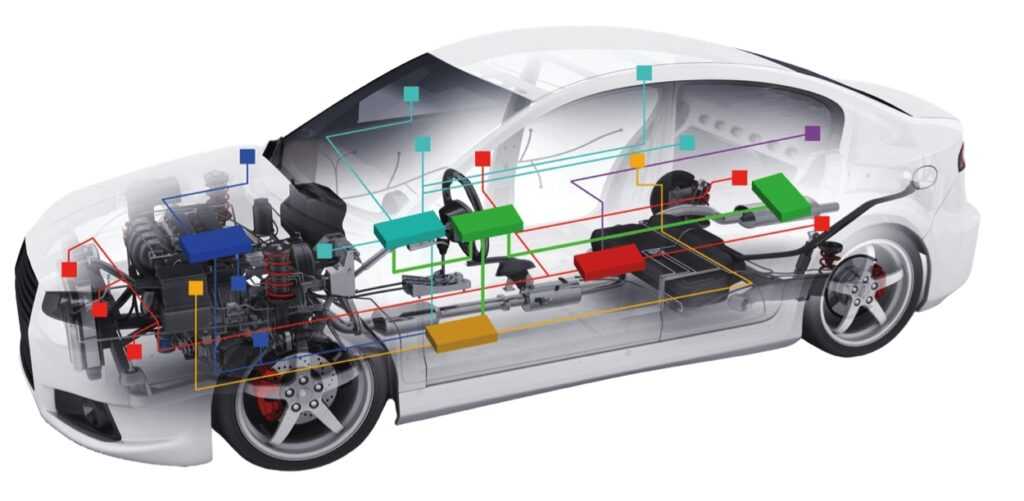 Passenger cars and trucks have become rolling software updates, and while that has sped up product development cycles, it has created a big problem. A lot of the automotive industry has been updating software post vehicle sale through dealership recalls. As you can imagine, with dozens of systems using different software in a single car, that could become an issue. Enter remote software updates, an increasingly common strategy for mobility tech to integrate continuously improving software into vehicles that have already been set on the road.
Tesla was a pioneer in this field. In a way, a new EV startup was the perfect place for something like remote vehicle software updates to take off, because Tesla was building mostly from the ground up.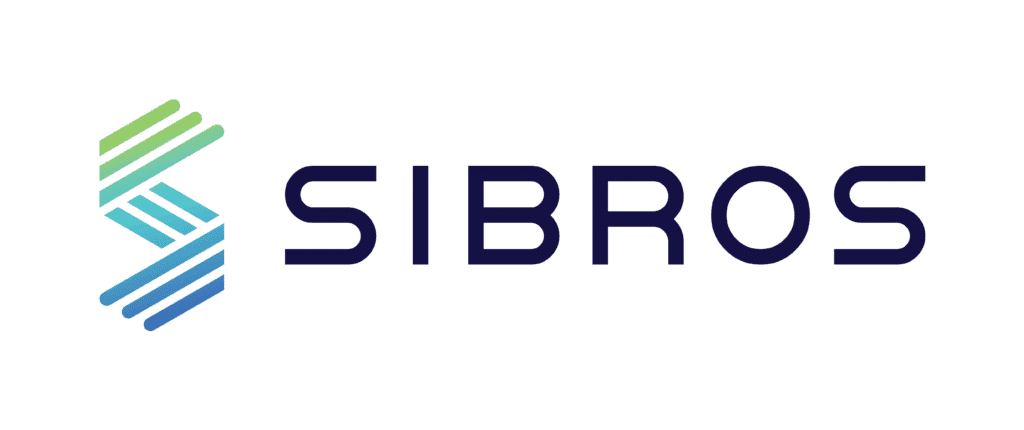 Hemant Sikaria joined Tesla back in 2011 as a technical engineering lead, and helped build a large portion of the software update platform Tesla still uses. He also led the body and chassis teams. "There is a lot software that connects with the windows, trunk, key fob," he explains. Sikaria was technical lead on the Model X as well, and worked with the Tesla team on the Model X self-opening front doors. But then, he had his non-Tesla personal vehicle called to the dealership several times within 3 months for a recall and software update, and realized that most of the automotive industry wasn't using the Tesla method of OTA or "over the air" software updates. "I got the startup itch," Sikaria says, and he started tech startup Sibros in 2018 to bring OTA software updates to the rest of the automotive industry.
It's not so easy to be accepted into a gigantic, established, closed-door industry like automotive, much less integrate rapidly changing software technology with a years-long vehicle product development cycle. But the background in automotive at Tesla made all the difference in "knowing the pain points," Sikaria says. Sibros partnered with an open-source security company in Silicon Valley to create a system with multiple layers of security for vehicle data collection and software updates.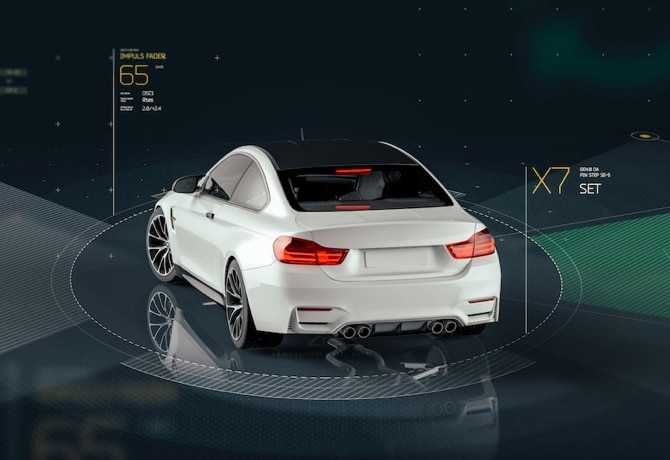 "We focused on building the core platform that every automaker will need," Sikaria says when asked how one untangles the problem of integrating with so many diverse legacy software systems developed by automakers. The Sibros system can perform software updates for the full vehicle--up to 80 microcontrollers--for a full deep update of the vehicle. This can be the difference between a vehicle needing to be brought into the dealership to improve its self-driving algorithms for improved safety versus having them delivered to the car in real-time with no inconvenience. There are multiple ways vehicles require these updates these days, from infotainment map updates to hardware functions in the vehicle. "We have the fastest integration on the vehicle side--6 days," Sikaria says. He says when he tried to explain that to automotive industry folks, they didn't believe it was possible to do in under a month. "We developed our system in a modular way to integrate with vehicle hardware and back-end systems," Sikaria explains. "It's configurable for different networks and hardware architecture."
Sikaria says the biggest change he's seeing in mobility tech right now is that people are taking connectivity in vehicles more seriously. "COVID accelerated the use of remote diagnostics, telemetry, and software updates," he explains. "We're seeing interest in our remote systems in Germany, the U.S., China, and Japan."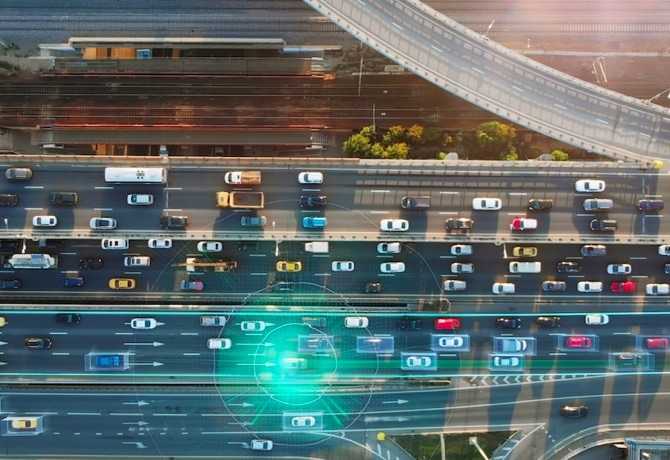 As any Detroit automotive engineer or entrepreneur can tell you, this is not all as easy as Sikaria is making it sound. Legacy culture as well as software at automakers can create lags in production cycles that create problems for software development and updates integrating with other systems as software technology changes practically by the day, though the situation is improving. We asked Sikaria if he has any advice for entrepreneurs breaking into mobility tech. "Anybody looking to solve problems first needs to understand 'what are the real problems?'" he says. "Test all assumptions. What are your top 3-5 assumptions on which you're basing your new company? And test those assumptions before you do much product build."
Also, Sikaria says that industry experience is invaluable. "If folks have a chance to work in the industry before starting their entrepreneurial journey, that gives you first-hand experience of reality versus what media are saying the state of the industry is," Sikaria says. A smaller mobility company like May Mobility, Sikaria says, or new startup Rivian, would be a good place to gain a lot of experience and wear many hats quickly to get up to speed on the industry.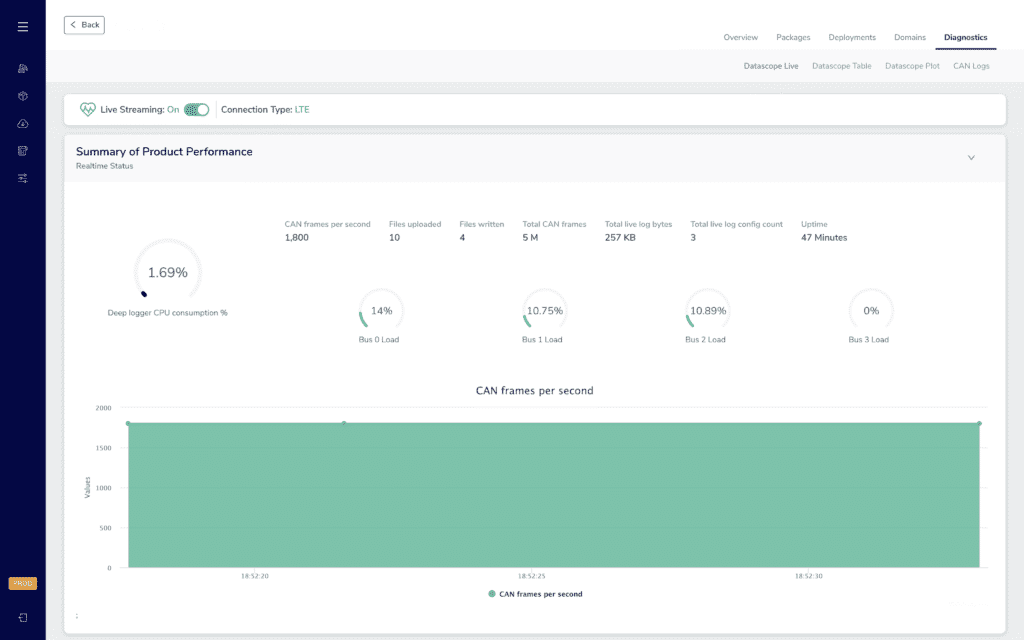 It's difficult for entrepreneurs whether they're in the hardware or software space in mobility, Sikaria says. "Hardware startups need to raise a lot of money," he says. "Software is easier from a financial perspective but competitive because the barrier to entry is lower. Software in automotive is hard to do without an automotive background. At Sibros we knew the technology, use cases, pain points. That could be difficult without an automotive background."
And the biggest problem? No surprise here: awareness. "This is a product everybody needs," Sikaria says, "but it can be hard to find the right people to connect with and socialize the idea."
As product development cycles in automotive shrink and software rollouts become a continuous rollout, we're hoping to hear more good news from Detroit and from Silicon Valley tech companies making this a smoother process for both engineers and end consumers. No doubt it is a fascinatingly complex process, and any company making it easier deserves some credit for the sheer complexity of what they're making seamless in your car.
hemant sikaria, mobility software, mobility tech, ota software updates, remote software updates for vehicles, sibros, silicon valley mobility startups, tech startups detroit, tesla
---