Tech on the Edge Biotech Companies Create New Cancer Treatment Options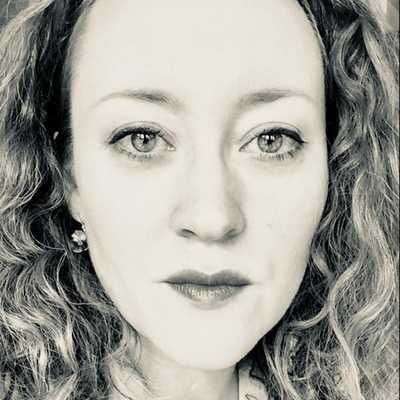 By Laura Cowan
Laura K. Cowan is a tech editor and journalist whose work has focused on promoting sustainability initiatives for automotive, green tech, and conscious living media outlets.

Tech on the Edge is an Ann Arbor a2tech360 event that highlights biotech companies working on new technologies for applications from sustainable energy to medical technologies. This year during a2tech360's tech week, the event highlighted companies from the edge of Ann Arbor's tech scene including Ecovia Renewables, which is working on eco-friendly super-absorbent materials. Like many other companies involved in this year's Tech on the Edge, Ecovia is hiring. Stabilux Biosciences also is looking for formulation chemists, people with biology background and more. Many of these companies are looking for scientists of various kinds, CTOs and CFOs, and management, all in the life sciences and biotech.
Companies come to the Mi-HQ campus where Tech on the Edge takes place to rent coworking and wet lab space. It's not all startups. Wacker Chemical has a lab here, too, as certain types of lab facilities are still hard to find in the area as growth of biotech startups outstrips real estate development.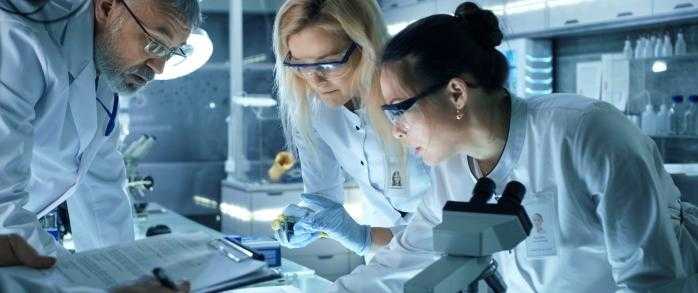 Nanosystems works in the polyeurothane foam market. "More and more with what's going on with the climate, we're looking for new solutions... based out of sugar cane with the same function as existing products" instead of oil, said founder John Nanos. "We partner with companies looking for eco-friendly solutions. These products are in Walmart and Ulta. I want to be able to make these in Michigan. Right now I make the chemicals here. But we have a lot of natural resources that could be put in these products as additives, such as peat, cannabis. There's a lot of opportunity to grow. Sustainability has been my focus as a chemist."
Brandon McNaughton of Akadeum Life Sciences said of their work at Mi-HQ, "When doctors are taking a sample, they might look in your DNA for blood clot risk, but first they have to isolate DNA, proteins or cells they want to look at. That's what we do at Akadeum. We do the isolation process. We sell research kits, and we work with larger companies to power their work."
If you missed this year's Tech on the Edge, you can still view the full set of video presentations on the Mi-HQ website.
Peptinovo Nanoparticle Delivers Cancer Treatments Directly To Tumors

This year, we spoke with two companies from the Mi-HQ campus who are working in cancer research. Peptinovo has created a delivery platform for chemotherapy drugs that reduces side effects by better targeting cancerous cells while leaving healthy tissue alone--the holy grail of chemotherapy research. LynxDx focuses on the other end of the problem: early cancer detection, and has taken an important detour into helping out with COVID-19 testing during this difficult year.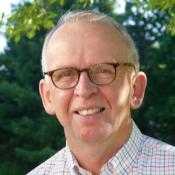 Ren Homan of Peptinovo.
Co-founder and CSO of Peptinovo Ren Homan tells Cronicle that his work at Parke-Davis, Pfizer, and Esperion prepared him for work with several former colleagues to put together a previous biotech startup. Alphacore Pharma was sold to Astra Zeneca within just a few years, and then Homan said he was "jobless, bored, and I came across literature on using artificial lipoproteins to deliver cancer drugs." An idea was born. "Our nanoparticle [at Peptinovo] is an artificial HDL high-density lipoprotein," he explains. "We've designed a nanoparticle that can go in the bloodstream. We've put a cancer-fighting payload in it that fights tumors and stays away from healthy tissues." So, by creating a nanoparticle that dresses up as a certain type of particle, it can gain access to the body in a way that encourages "the nanoparticle to be attracted to the HD2 receptor, which sits on cells to attract cholesterol. That's true of cancer," he says. Animal trials have been successful so far in both suppressing tumors and in reducing side effects of cancer drugs, such as neuropathy. "We put this in tumor-bearing mice, and it suppressed the tumor better than the parent drug," Homan says. "As popular as this drug is, it has side effects: hair loss, nausea" and so on. Trials are ongoing, but it looks as though evidence is stacking up to indicate this delivery system is more targeted than using the cancer drug by itself--and that means this type of delivery system could potentially be modified for other applications as well.
Peptinovo received their composition of matter patent to cover the nanoparticle technology, and are now pursuing private funding to expand their work and get through FDA trials to bring the product to market. "Scaling up is not as easy as the first time," Homan jokes of his previous quick success exiting a biotech startup. "This thing at least to this point works, now we have to transform it into something for the FDA. We're bringing on more experts, we need funding to pay them and scale up, and it took us two years to get a patent this time."

LynxDx Early Cancer Detection Technology
Steven Riggs of LynxDx says, "The reason we got into cancer research is that many men are required to do biopsies to determine whether they have cancer." The company was founded in 2015 to commercialize technology discovered at the University of Michigan. "Then COVID hit, and we were impacted like everyone else," Riggs explains. "People were staying away from hospitals, and the number of people who put off going to the urologist increased by over 25%. There was very little market."

"We realized we had the same equipment required for a COVID-19 assay," Riggs says, "and we felt a call to arms to help out because there was not enough testing volume. Nursing homes are a vulnerable population. The CEO and I felt that was a space we wanted to jump into. We repurposed our equipment and started hiring."
As of last week, LynxDx has processed over 30,000 COVID tests, and is now a supplier to 25 customers ordering nasal swab tests. The majority are nursing homes. LynxDx is now working to roll out an easier saliva test. "Every day we receive a half dozen or more calls for additional testing from elementary schools, an auto manufacturer, and institutions. The demand is outpacing supply."

After COVID, LynxDx plans to shift back to cancer assays, including a new product that is the next generation of prostate cancer detection test.
Tech on the Edge is presented by Ann Arbor SPARK and hosted by Mi-HQ, a coworking and wet lab campus for biotech companies on the western edge of Ann Arbor. You can learn more about Mi-HQ and Tech on the Edge here.
a2tech360, ann arbor tech week, lynxdx, mi hq, peptinovo, tech on the edge
---