Last-Mile EVs Shift The Business Models of Mobility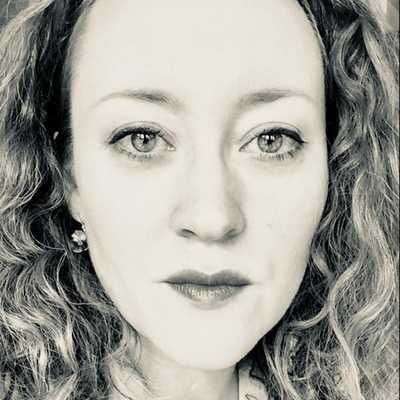 By Laura Cowan
Laura K. Cowan is a tech editor and journalist whose work has focused on promoting sustainability initiatives for automotive, green tech, and conscious living media outlets.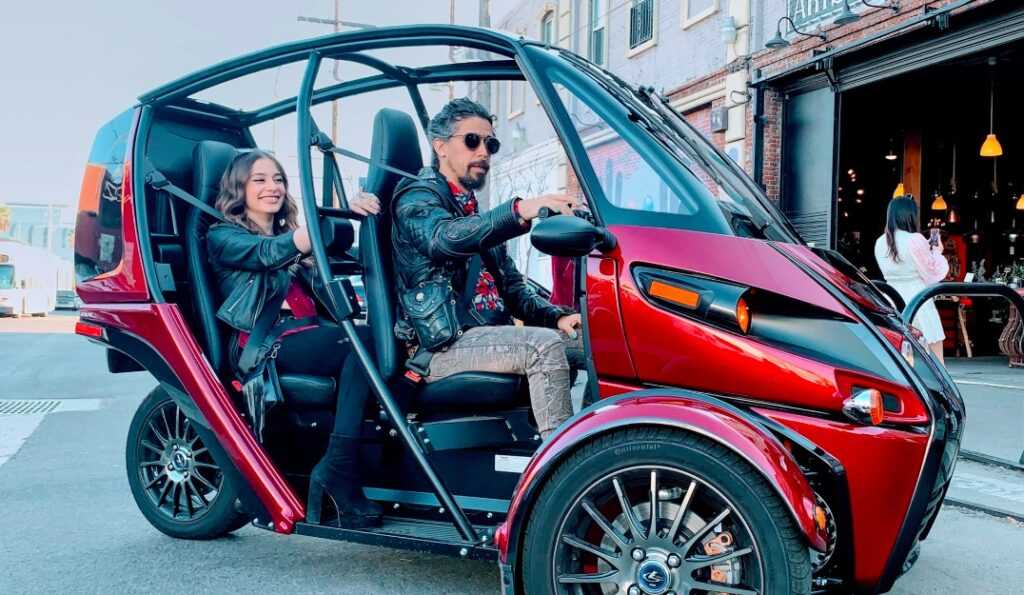 Mobility startups have been changing lately, and not just in the products they're producing--from pedestrian safety apps to self-driving cars. Micromobility startup Arcimoto was featured at this year's TU-Automotive Software conference in Detroit, speaking on the subject of integrating a mobility startup into the industry. We caught up with founder Mark Frohnmayer after the conference to get his tips for startup founders who are doing the same, and to ask how the industry is shifting in other ways. How do you integrate a mobility startup into a complex traditional auto industry? What is shifting within the mobility space this year? Frohnmayer says that in the 13 years since founding Arcimoto, a last-mile delivery and first responder vehicle company that produces small 3-wheel EVs in Eugene, Oregon, he has learned a few things to share.
EVs Have Changed
"Tesla did an amazing job dispelling the notion that EVs are hokey vehicles," Frohnmayer says. "That experience is now reaching the public.... We're aiming to bring that experience to everybody."
Arcimoto makes a very different kind of EV than Tesla, and that's intentional. Arcimoto EVs called Rapid Responders are configured to reach emergencies quickly even through dense city traffic. The Deliverator was created for last-mile delivery of food and other goods. And the recently teased Cameo is made custom for Hollywood and sporting events as a camera car. Future plans include a flat-bed utility truck that can add a shell like a Jeep. All Arcimoto vehicles are based on the same platform, but are based on the concept of customizable options for different applications to fill the gap of small EVs for city applications, custom delivery vehicles, and small vehicles for millennials looking for mixed transportation options.
"Arcimoto is about building the right tool for the job," Frohnmayer explains. "We've paved 50% of the urban landscape to move and park cars, and yet we face gridlock in every major mobility market around the world." The Arcimoto solution to smaller households, smaller budgets, and smaller commutes is to create a 3-wheel EV with dual wheel motors called the FUV. It takes up 1/3 of a space parked parallel, maximizing internal space so a 6'4" sizing dummy can fit in the front or back seat.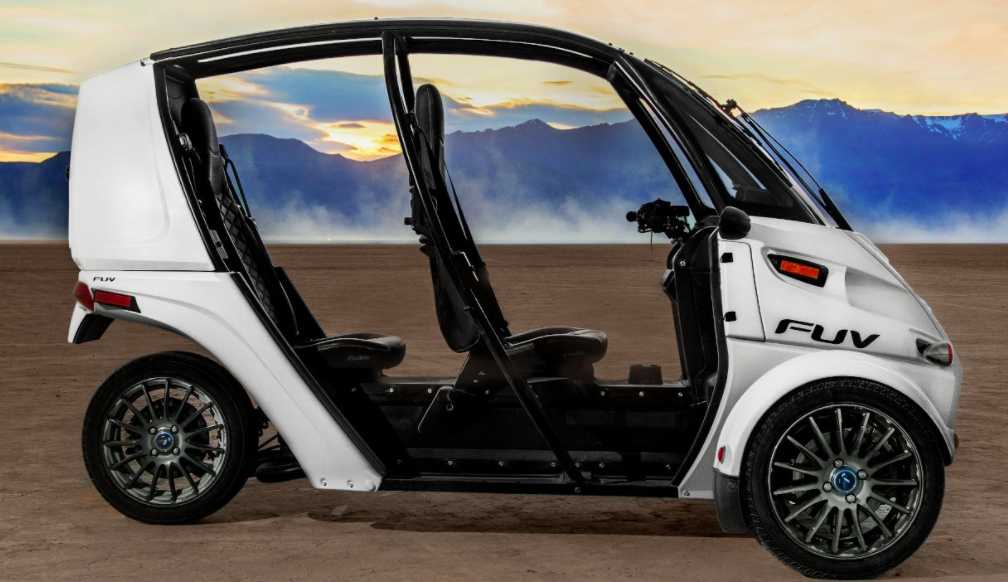 Post-COVID MicroMobility
What trends are happening in the mobility startup space that founders need to know? Frohnmayer says that people were already waiting longer to get married and have kids. There is a pattern of smaller numbers of people traveling short distances, which is likely to only increase post-COVID as commutes shrink and remote work increases. Frohnmayer cites the growing wealth disparity between Baby Boomers and millennials as a prime reason to create an affordable vehicle, as millennials don't have the purchasing power to buy houses and cars their parents did.
"The biggest revolution of transportation technology is what we're doing right now," Frohnmayer says. It's not all about cars. "Zoom has replaced an unbelievable amount of emissions, gridlock, and waiting in line for planes. Now you can have a conference from your living room," he explains, emphasizing that many trends we see affecting transportation are not themselves within the transportation space. How we live and work has suddenly shifted, and Frohnmayer doesn't see a lot of that reverting back now that adoption has been achieved. That's because a lot of these solutions make more sense to begin with from the standpoint of economics, time efficiency, and pollution. Frohnmayer says that the next step to watch out for is people getting used to not commuting and the impact that has on their expectations for city living. "Imagine how great it's going to be when vehicles are quiet and non-polluting," he says. When people get used to the idea that cities don't have to be loud and polluted, that they don't need the commute, you won't only see people moving to locations they would prefer to live. You will also see people who still love the city reimagining what they expect from city living, including a cleaner and quieter environment.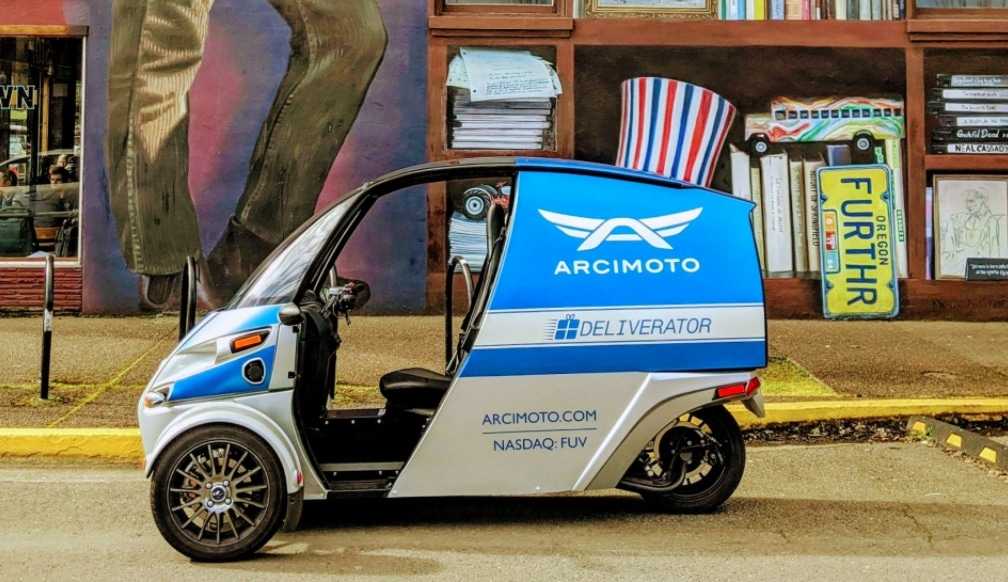 Advice To Mobility Founders
"Mobility startups are tough," Frohnmayer admits. "Be prepared for a challenging journey." It's famously difficult to integrate into an industry or set of existing networks within automotive and transportation.
Is it any easier to fill a gap in the market like Arcimoto is doing, rather than to sell a product within a more saturated space? "Really pay attention to what the market and early adopters are telling you," Frohnmayer says. "Use that to shape your offerings and message."
And finally, Frohnmayer says, "Know when to leverage expertise."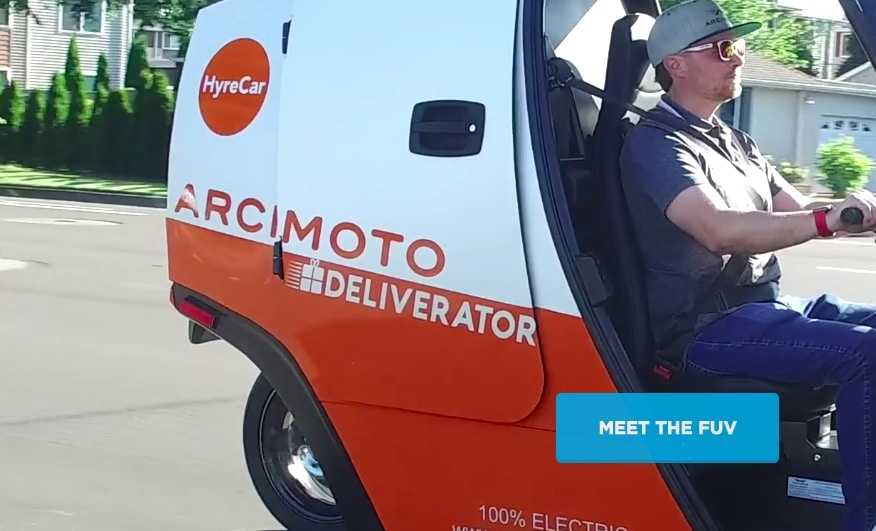 Changing Business Models for Renting Versus Buying Cars
One thing is for sure: 2020 has affected everything in mobility. People are moving away from cities in droves, working remotely, refusing a commute, socially distancing because of coronavirus, and reworking their careers and transportation plans around remote schooling kids or taking care of family members. Over all of this looms the accelerating threat of climate change, which has already impacted the intensity and frequency of natural disasters such as hurricanes and wildfires that disrupt people's lives and the climate.
"We are living in an incredibly challenging phase of human experience," Frohnmayer says. "We need to rethink how we live and interact with the world to preserve human life and the life of the planet. But that challenge presents a real opportunity."
One thing Arcimoto is doing is renting vehicles through a car rental service in L.A. called HyreCar as a pilot program, to allow gig delivery drivers to rent a vehicle. This empowers people who often aren't in an economic position to purchase a vehicle to access a vehicle affordably as needed to do their job. What we're really seeing is not just mobility startups integrating into the auto industry, but the automotive industry integrating into a larger transportation landscape that is shifting business models for startups and end consumers as lifestyles change. As mobility continues to change with the adoption of self-driving cars, micro-mobility and more, keep an eye on this space not just for a new kind of transportation, but a new way of doing business.
arcimoto, detroit automotive news, ev rentals, fuv, gig delivery car rentals, mark frohnmayer, mobility startups, mobility tech news, trends in mobility, tu automotive
---