medical tech, university of michigan
A New Anti-Inflammatory Treatment Could Aid Sickest COVID Patients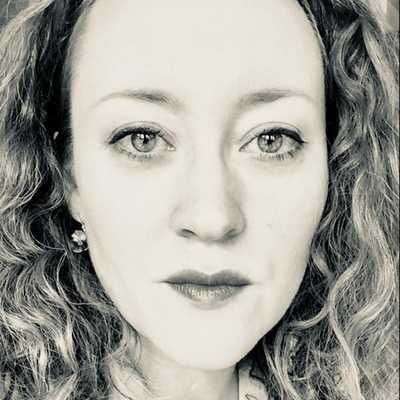 By Laura Cowan
Laura K. Cowan is a tech editor and journalist whose work has focused on promoting sustainability initiatives for automotive, green tech, and conscious living media outlets.

This post is sponsored by business support organization Ann Arbor SPARK, which promotes the growth and development of businesses in Washtenaw County, where emerging tech and startup hub Ann Arbor, Michigan, is located. All content and views expressed are those of the participants and do not necessarily reflect those of Ann Arbor SPARK. If you would like to sponsor news coverage of tech companies and trends in your industry or region, please contact the editor.
During lockdown, Asalyxa Bio's chief scientific officer Lola Eniola-Adefeso was one of the only people still working in Ann Arbor, where most work and scientific research was shut down to protect against the spread of COVID-19. Eniola-Adefeso was still working because she was one of a few scientists working on a treatment that could benefit the sickest COVID-19 patients, the ones who suffer from Acute Repiratory Distress Syndrome and cytokine storm. Eniola-Adefeso's employer, new Ann Arbor biotech startup Asalyxa Bio, recently announced seed funding for its neutrophil targeting drug delivery technology to advance to first in-human trials next year. The tech can be used to target certain cells to treat Acute Repiratory Distress Syndrome, including the variety found in COVID-19 patients.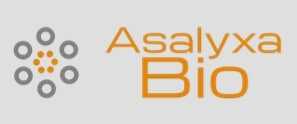 Asalyxa Bio was co-founded by U-M scientists and Orange Grove Bio, a New York-based venture operating company. The company's primary technology is ASX-100, which delivers an anti-inflammatory agent directly to overreactive neutrophils to reduce immune overreaction. Eniola-Adefeso, a chemical engineering professor, and her colleagues found they could improve survival in ARDS mouse models with ASX-100—and then began working on combining the original technology with medicine to treat inflammation more effectively.
Marc Appel is CEO of both Asalyxa Bio and Orange Grove Bio, which partnered with Asalyxa to bring the new technology to market. Appel explains that Asalyxa's treatment is targeted toward certain cells by dressing up "microparticles of polymer food additive and salicylic acid. Neutrophils look at them, and they look like bacteria, so they gobble them up." It's a Trojan Horse, "putting a drug in bacteria's clothing," Appel says. By creating a delivery system that certain cells are drawn to consume, it puts the salicylic acid right where it is supposed to go. "The neutrophils go to the liver, deliver the salicylic acid, and aren't looking for more cells to fight," Appel explains, which causes them to stand down rather than overreact and attack other cells like they do in an overreactive immune response. When they do overreact, these cells can "break through blood vessel walls into the lungs, and create a surge of immune cells in the lungs. That's helpful if you're fighting an infection, but it can be overreactive, and that's when patients can end up on a ventilator and die."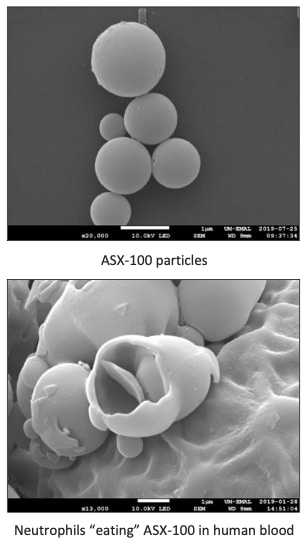 Acute Respiratory Distress Syndrome is not only found in severely ill COVID-19 patients. The syndrome can also be triggered by flu, pneumonia, severe tissue injury, and sepsis. And the delivery system technology used here can also theoretically be used to target certain cells in the treatment of other illnesses such as cancer.
Orange Grove Bio is one of a handful of investment firms that have made it their mission to support under-funded biotech companies emerging from research universities in the Midwest.
"This new collaboration with Orange Grove Bio will enable the rapid development and commercialization of this important and innovative technology from Dr. Eniola-Adefeso's laboratory," says Kelly Sexton, University of Michigan Associate Vice President of Fesearch-Technology Transfer and Innovation Partnerships. "We have high hopes both for Asalyxa's success and for future opportunities to work with Orange Grove to bring U of M technologies to the clinic to address unmet medical needs."
"We are so pleased to have partnered with the University of Michigan and Dr. Eniola-Adefeso on this breakthrough opportunity," says Appel. "The platform has incredible breadth to address a wide range of inflammatory disorders with great unmet medical need, and ASX-100 provides an immediate opportunity to address the severe needs in ARDS and COVID-19-related ARDS."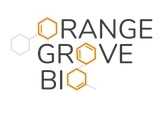 And the best part? Orange Grove is selling all COVID-19 applications of the new technology at cost to fight against the pandemic. It is an exciting treatment possibility for patients who need the most help beating COVID, and holds a lot of potential for the future. Other drugs can be delivered into neutrophils with this delivery system, says Appel. "For now we're focused on salicylic acid," Appel says. "It's a platform technology with exciting indications. The focus is targeting drugs to immune cells and reducing inflammatory response."
Our thanks to Ann Arbor SPARK for their generous sponsorship of news coverage in the Ann Arbor and Washtenaw County region. To learn more about advertising and content sponsorship opportunities with Cronicle Press Tech News, please visit our Sponsorship page or contact the editor for more details on sponsorship opportunities.
ann arbor biotech startups, asalyxa bio, biotech news, mark appel
---