Visit With Santa Online Before Christmas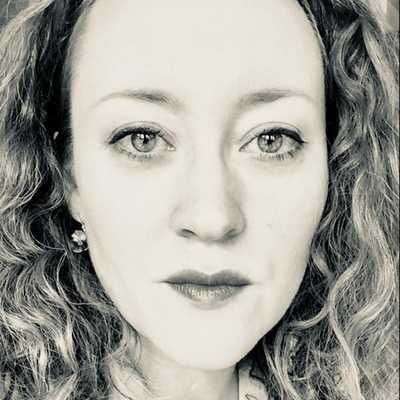 By Laura Cowan
Laura K. Cowan is a tech editor and journalist whose work has focused on promoting sustainability initiatives for automotive, green tech, and conscious living media outlets.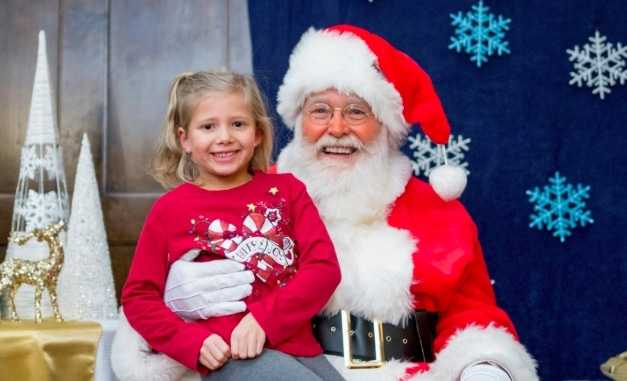 Santa has gone online this year, to meet with children across the world. We caught up with Saint Nick in his workshop this week as he was busy scheduling sessions with his business elf. Visiting with children online makes a Santa visit more accessible for kids with sensory issues or who can't get out to the mall during social distancing. It seems Santa has even more to do this year during a season that already requires a magical touch to get everything done. Is Santa overworked in the era of COVID and Zoom? And how is the wifi at the north pole?
Santa has a more complex job these days, just like everyone else. "I'm startup Santa," Santa jokes as we face technical difficulties getting connected. It's just one job after the next, but his mood is still upbeat. This year, Santa is expanding his calendar to meet with more children, and he's grateful to add remote technology to his toolbox, along with several toy shops and a specialty electrical workshop.
"I've got an elf in charge to help," Santa explains. After all, even a magical Santa can't do it all himself. Also heading up the team is a reindeer and a business elf. Mrs. Claus makes cookies and oversees the elves.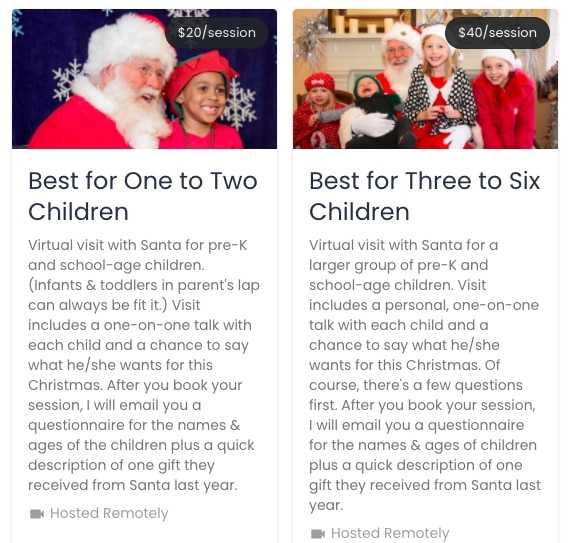 Is Santa even getting any milk and cookies this year? How will he deliver presents? "It's hard to keep Santa out of the house," Santa tells us. "I have a lot of magic to protect me from COVID, so I'm still coming to deliver presents. I encourage kids to visit with me and tell me what they want. But if you're on the good list and don't give me wish list, Mrs. Claus will pick a gift. Problem is, she likes to give socks and underwear."
A 15-minute session with Santa on online coaching platform Yottled is $20, a 30-minute session for larger groups $40. It's harder to do family photos this year, Santa tells us, but it's nice to be able to reach even more children. Santa has done a couple of socially distanced outdoor events this year, but one had to be cancelled, and he's only scheduling in-person events with the youngest children to keep visits safe.
We asked Santa what he would like to say to kids learning remotely this year who might be disappointed they can't see him in person. "I'm always available to talk," he says, "and we talk about virtual school. I send a questionnaire after visits, and sometimes it comes back saying kids are scared of COVID, and meeting with friends. Santa can help override that."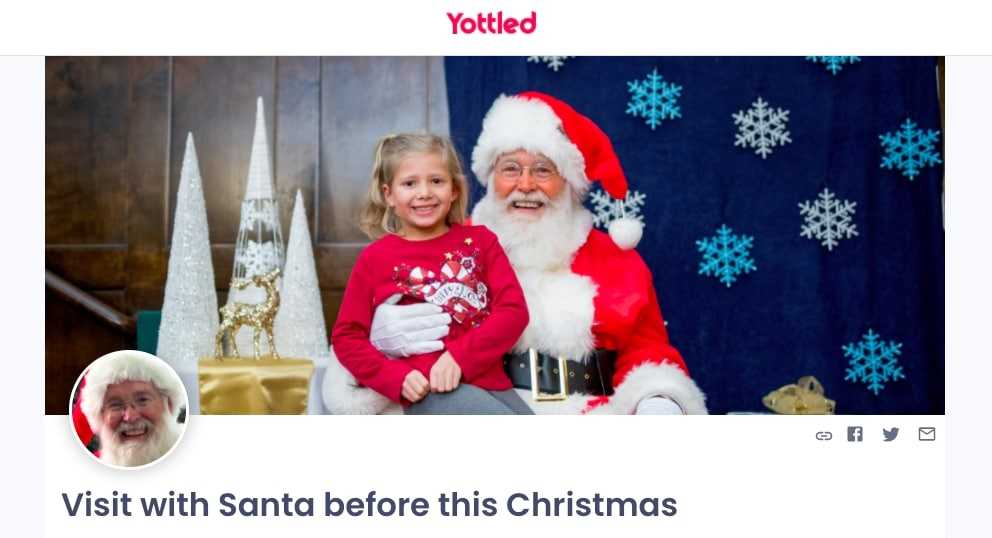 Trevor Hough, co-founder of Yottled, says that the most impressive thing besides Santa's good cheer is that he is by far the most popular channel on the new online coaching platform. "Overnight he rocketed to the top. Santa is 300% more popular than our most popular coach," Hough says. "There's something to be said for spreading Christmas cheer."
Hough reports people emailing and texting to say the Santa visit was amazing. "It's great to see people taking advantage of this technology in ways you wouldn't expect," Hough says. "Our core is fitness and wellness. Our bread and butter is working with anyone who needs automatic scheduling of classes." Even Santa needs that kind of tech support this year. It's looking like a growth space next year. Maybe the Easter Bunny will also move online. Hough says that Yottled is giving away their platform to anyone, even a mythical being, who is struggling with shifting to remote and needs help getting online to do coaching or classes this year. If you are a Santa or Easter Bunny in need of a technical boost, you can reach out to Hough for some generous assistance.
"Trevor's got the Christmas spirit in him," Santa tells us. "I'm making him an honorary elf. Honestly, he's like a kid in a candy shop. I highly appreciate what he's done to help me connect with kids this year."
If you would like to visit with Santa before Christmas, he still has some avaialability. Sign up and tell him what you want, or you'll get socks.
online santa, remote santa, santa visits online, visit with santa 2020, yottled
---