Incluzion Creates Diverse Remote Talent Pool for Tech Jobs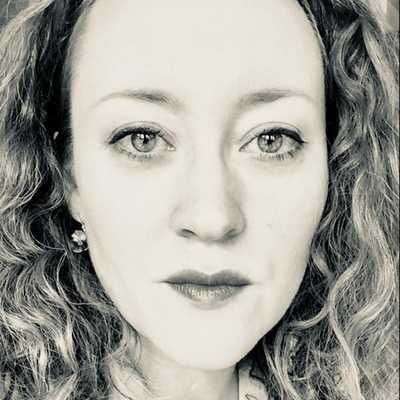 By Laura Cowan
Laura K. Cowan is a tech editor and journalist whose work has focused on promoting sustainability initiatives for automotive, green tech, and conscious living media outlets.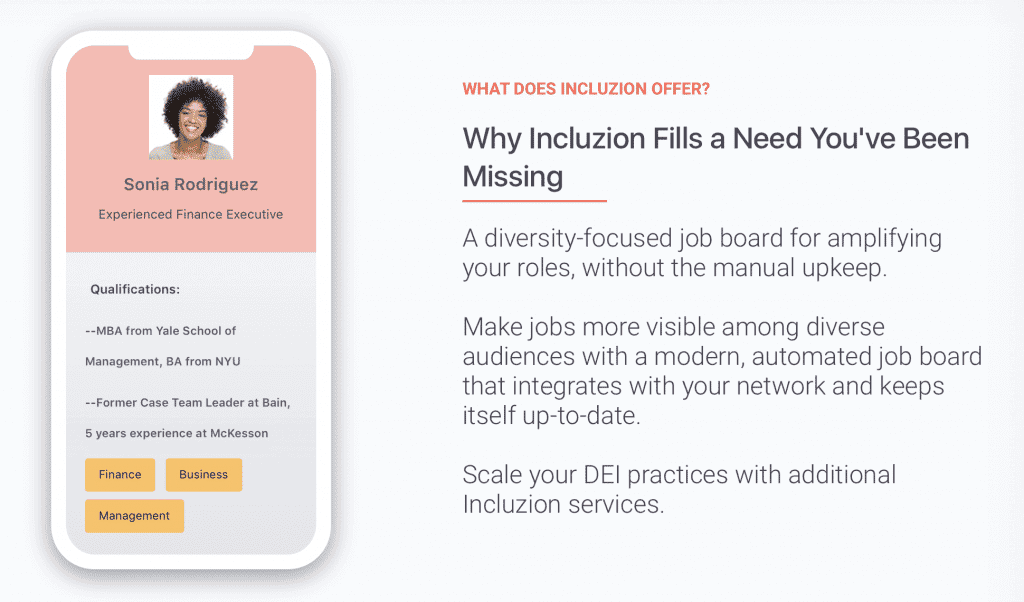 "Getting jobs filled should transcend politics and get the best people for the position," says Jibril Sulaiman. Sulaiman is an entrepreneur and founder of job board and diverse remote job candidate network Incluzion.co. He noticed growing up in Pensacola that there were few opportunities in Florida to found a tech startup. He moved to Atlanta, founded a tech startup, and leveraged a remote distributed team to build it. The company made it to the Inc 5000, and Sulaiman worked as a board member for his local chamber to build up black/Latinx/womens businesses.

"Before I exited my startup, other companies started reaching out looking for black software developers," Sulaiman says. He launched a new project that was a "diverse form of Upwork." After 6 months of slow growth, he explored models for staffing and recruiting firms. He found that companies needed him to have a job board to work with him, and that's how Incluzion was born.
Incluzion focuses on remote jobs and supporting diversity in hiring, but it doesn't exclude anyone from the network. The purpose of Incluzion is to connect companies with black and Latinx remote workers, but anyone can join the platform. Sulaiman says that a recent American Time Use Survey showed lack of access to remote work for black and Latinx employees. Only 19% and 16% respectively had access to telework.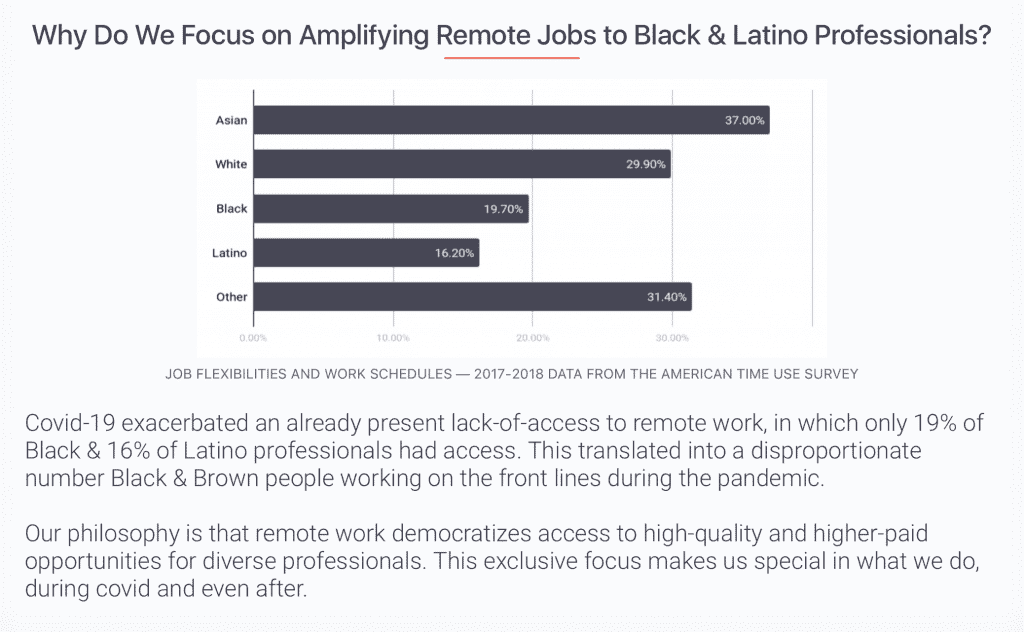 There are now 400 companies posting on Incluzion, with the intention of increasing diversity in their hiring as well as finding qualified remote candidates to build their company. If you're looking for a simple way to push your diversity and equity hiring plan forward, or find a remote job for yourself, check out Incluzion.co. The platform aims to democratize access to higher paying remote jobs, and also has a learning platform for soft skills and a community. They're currently working on a beta that allows VC and angel funds and accelerators to auto-import jobs from their portfolio startups to the Incluzion network to help startups diversify hiring from the jump. "We will expand this to trade organizations with portfolios," Sulaiman says. You can even schedule a call with Sulaiman to discuss your needs.
diverse talent pool, diversity in hiring, diversity job board, incluzion job board, startup news atlanta, vc funds detroit
---