Ann Arbor Startup PassiveBolt Launches AI-Enhanced Keyless Entry for Home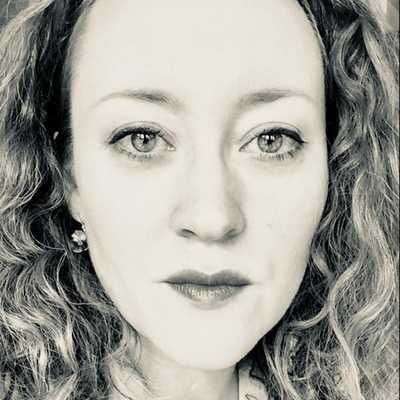 By Laura Cowan
Laura K. Cowan is a tech editor and journalist whose work has focused on promoting sustainability initiatives for automotive, green tech, and conscious living media outlets.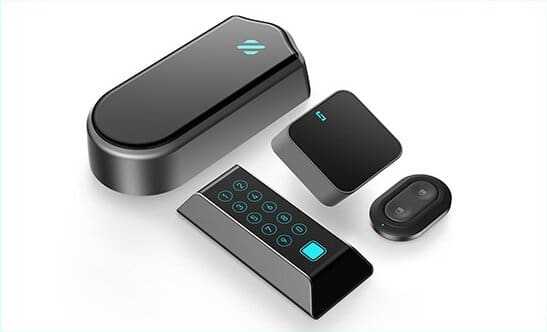 This post is sponsored by business support organization Ann Arbor SPARK, which promotes the growth and development of businesses in Washtenaw County, where emerging tech and startup hub Ann Arbor, Michigan, is located. All content and views expressed are those of the participants and do not necessarily reflect those of Ann Arbor SPARK. If you would like to sponsor news coverage of tech companies and trends in your industry or region, please contact the editor.

Kabir Maiga started at Continental Automotive, where the team he headed as project lead designed keyless entry for cars. "I thought why don't we extend this tech from car to front door?" he says. "We incubated the idea with Continental, took a team to Germany for several months, trying to figure out how to go to market." The project was spun off as a separate entity with Continental as an investor. Now, the new Ann Arbor startup PassiveBolt has launched an award-winning technology for home called ShepherdLock.
"You keep the front door deadbolt you have," Maiga explains, "and our product goes inside where the knob usually sits. So long as you have your key in your phone, you can touch the lock to unlock your front door."
AI-Enhanced Keyless Entry
ShepherdLock comes with some unique safety features. "You want your house to know you but stay armed for everyone else," Maiga says. "Anyone can learn to pick a lock on Youtube these days. So we've combined our sensors with AI to detect an attack and set off an alarm." Brute force also sets off an alarm, which goes to your security company and to your phone. "We're turning your deadbolt into a security device," Maiga says.
You can share your electronic key with family or a guest, and revoke any time so changing who has access to your home is no fuss. The locks are $249/unit, so you can use on your front door or arm multiple doors without too much upfront cost.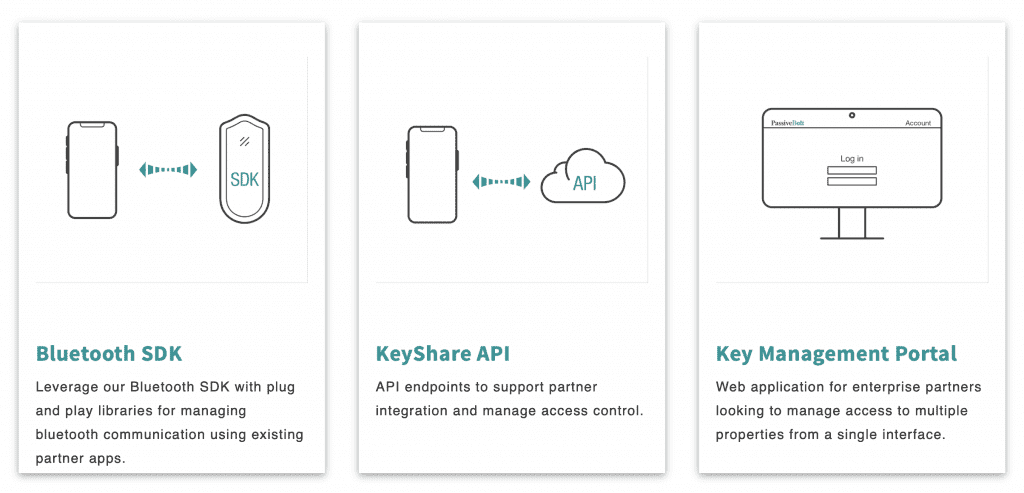 Seamless Car To Home Entry
PassiveBolt is now working on integrating the technology as they always envisioned: seamless entry from your car to your home with the same key fob or app. The team has already won a CES Innovation award for smart homes in 2020 and again in 2021, as well as a shortlist award from IoT Worlds 2020.
"It's the people behind the tech that make it or break it," Maiga says, "and we're blessed to have a highly talented team working hard to make sure we're creating an experience customers will value."
Check out a demo of the keyless entry tech and how it integrates with accompanying software.
Our thanks to Ann Arbor SPARK for their generous sponsorship of news coverage in the Ann Arbor and Washtenaw County region. To learn more about advertising and content sponsorship opportunities with Cronicle Press Tech News, please visit our Sponsorship page or contact the editor for more details on sponsorship opportunities.
ann arbor tech news, ann arbor tech startups, kabir maiga, keyless entry tech, midwest tech news, passivebolt, shepherdlock
---