advanced manufacturing, robotics
Robots Fabricate a Pavilion To Prove Broader Use Case for Automated Construction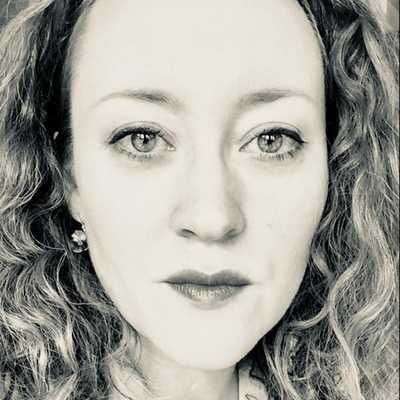 By Laura Cowan
Laura K. Cowan is a tech editor and journalist whose work has focused on promoting sustainability initiatives for automotive, green tech, and conscious living media outlets.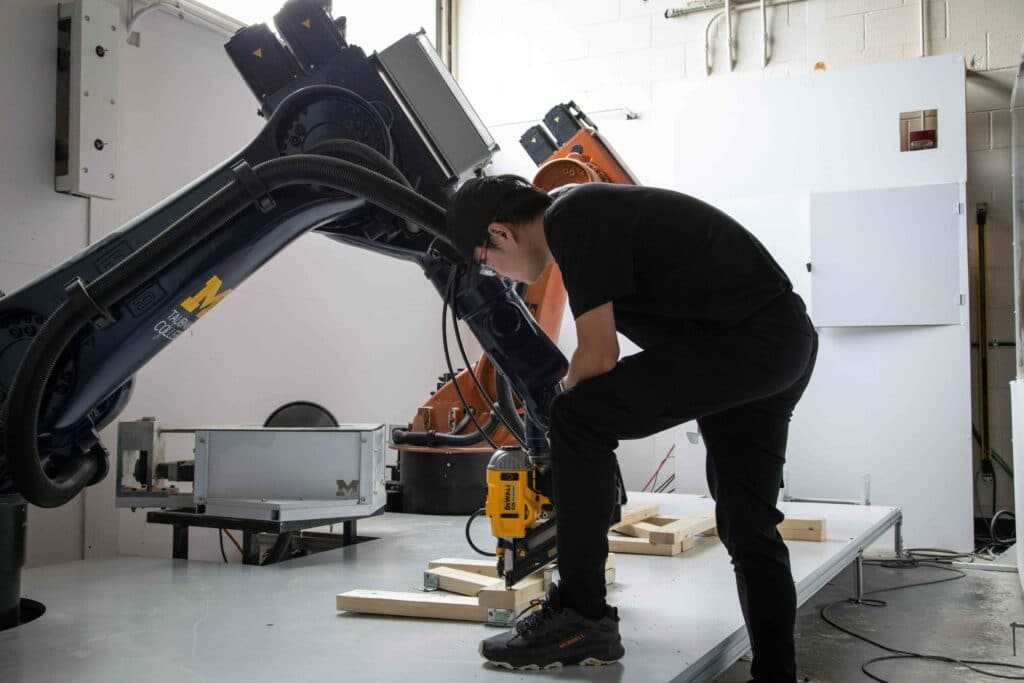 Want to see the best garden pavilion that robots can build? The public is invited October 24 to the opening and ribbon cutting ceremony in Ann Arbor, Michigan, for a new structure at the University of Michigan's Matthaei Botanical Gardens that combines public spaces with fabrication research.
According to the University of Michigan, the team was led by Arash Adel, Assistant Professor of Architecture at U-M's Taubman College of Architecture and Urban Planning. The timber pavilion—known as Robotically Fabricated Structure, or RFS—explores new responsible and precise methods of construction, and looks at ways robotics and automation can help in the design process as well as build of custom fabrications.
RFS was designed and fabricated by Adel and research assistants in his ADR Lab, along with students in the University of Michigan Taubman College's master's program in digital and material technologies. The team used the university's state-of-the-art robotic fabrication facilities and partnered with the structural engineering firm Silman to evaluate RFS for structural performance and building code requirements.  
"This outdoor structure offers new public gathering points while maintaining an open-air condition that respects the pandemic as well as people's desire to feel part of the beautiful natural setting that surrounds them," Adel said. It's not the most elegant garden pavilion you've ever seen, but if you look closely, you can see the thought that went into this design. It's efficient and low-waste, it's unique, and it makes for a different kind of garden structure and outdoor experience.
Why use robotics to build a standard lumber shelter rather than build with another material? The algorithms developed for this project are designed to minimize construction waste for use in the future in broader real-world construction builds.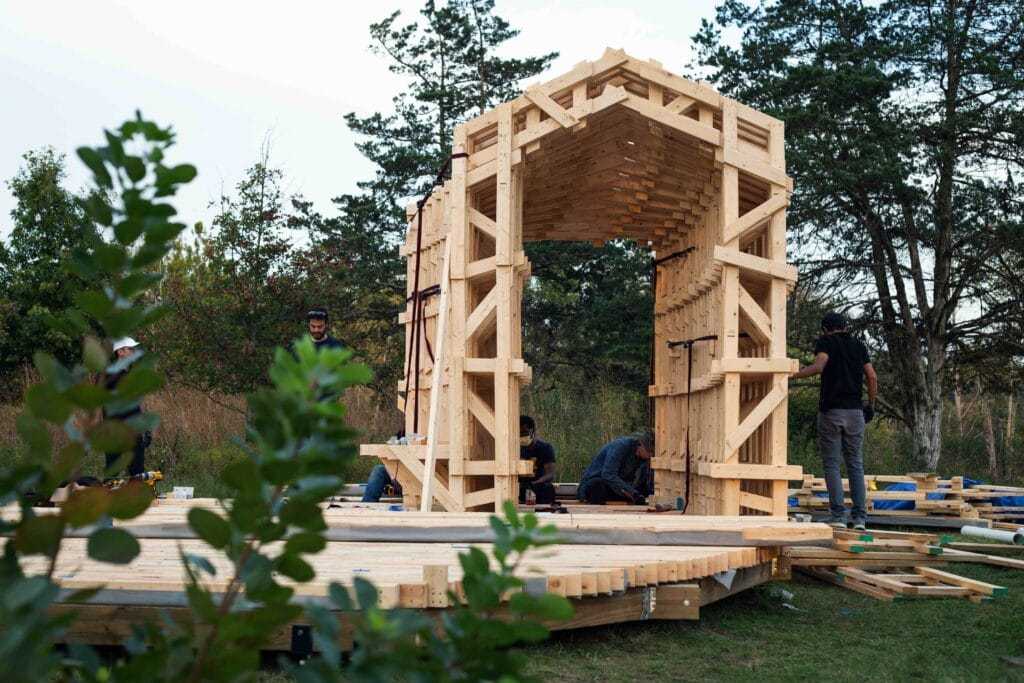 "We are fully invested in advancing the larger questions of how and why we make, and in discovering and testing new ways of building the future," Adel said. The goal is to create design and build solutions that make the most efficient use of available building materials and processes.
The new pavilion's walls and ceiling feature interlaced patterns of timber that allow for air flow as well as unique optical effects as natural light moves through the space. The structure will be used for small public events.  
If you'd like to see it in person, the public unveiling of the Robotically Fabricated Structure at U-M's Matthaei Botanical Gardens will be held at 1800 North Dixboro Road in Ann Arbor. The ribbon cutting ceremony takes place at 2 p.m. Oct. 24, and will feature remarks by Taubman College Dean Jonathan Massey and Arash Adel.
automation building, construction robotics, fabrication research, robotics projects, university of michigan
---