environmental tech, mobility tech
Canada will get a 1000 kph vacuum tube train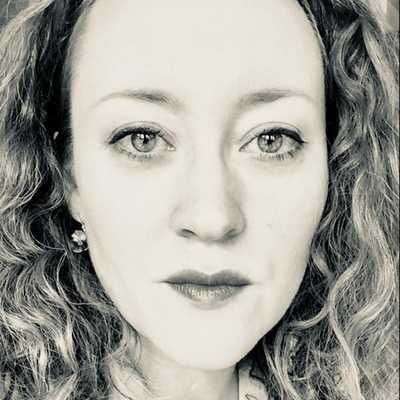 By Laura Cowan
Laura K. Cowan is a tech editor and journalist whose work has focused on promoting sustainability initiatives for automotive, green tech, and conscious living media outlets.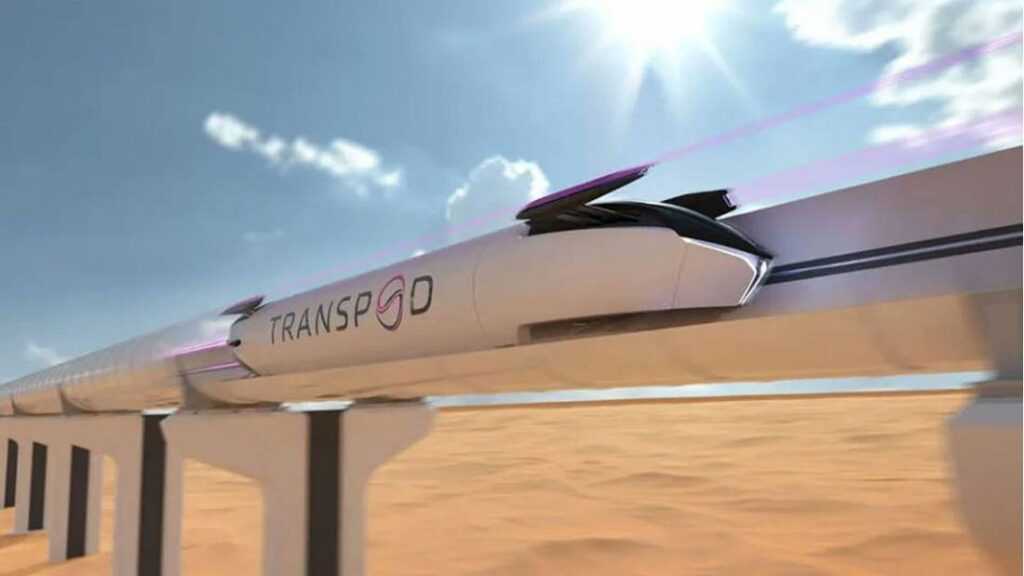 Photo rendering courtesy TransPod
Canada could be getting a 1,000 kph vacuum tube train. The new proposal for a FluxJet was unveiled recently the Canadian startup TransPod. This is a levitating plane-train hybrid that gets sucked along a vacuum pipe guideway to link distant cities in under an hour.
EuroNews reported that the technology is based on a new type of physics that TransPod describes as "veilance flux." It's a lot like Elon Musk's hyperloop, where electric pods travel along low-pressure tubes at high speeds.
The pods levitate on the track and are held up by magnets and an electric motor current. Because of the lack of aerodynamic drag, the trains could travel at extremely high speeds.
TransPod held an unveiling event last month to demonstrate a scaled down prototype. The one-ton train was launched and traveled through a guideway before stopping at the end of a track. TransPod has raised €550 million for the project to date.
"The technology is proven, and we have the confidence of investors, governments and partners to continue pushing forward to redefine transportation effectively," TransPod CEO Sebastien Gendron said.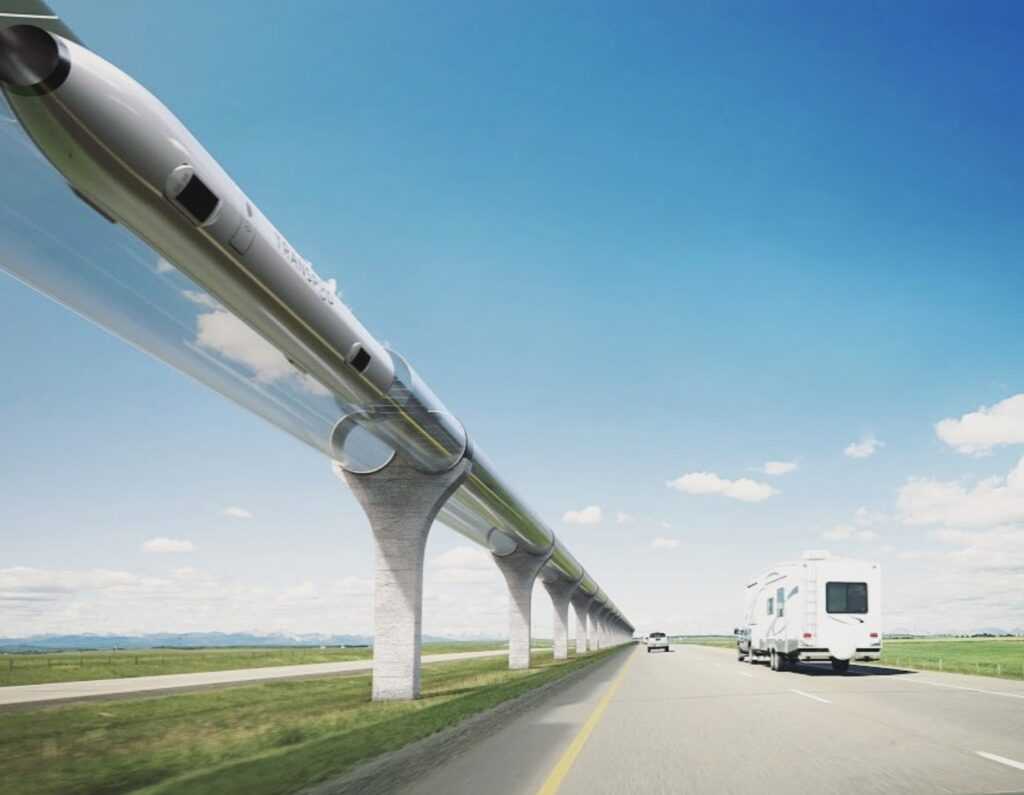 TransPod rendering of a vacuum tube train courtesy TransPod
Each tube will be able to shuttle 54 passengers and 10 tons of cargo. The company claims that tickets will cost 44 percent less than a plane ticket, which indicates ticket prices will flux based on destination, distance and demand.
The project is in the research and development phase and will next begin acquiring land. The first planned route will take passengers between Calgary and Edmonton, which is about 300 kilometers, cutting a three-hour drive down to a 45-minute train ride. TransPod is also working to connect their train system to the Edmonton airport.
This startup is still in the early stages, but they are already planning the first phase of construction to connect with Edmonton airport at the end of 2023, with the connection to Calgary completed by 2027, according to TransPod's CEO Sebastien Gendron's report to CNN.
They are also in talk to connect Dallas to San Antonio in the U.S. and to connect Dubai to Abu Dhabi in the UAE, as well as Sydney to Brisbane in Australia.
canada tech news, canada transportation news, sustainable transportation, transpod, vacuum tube train
---