LAND Energy Launches an EV for Energy Independence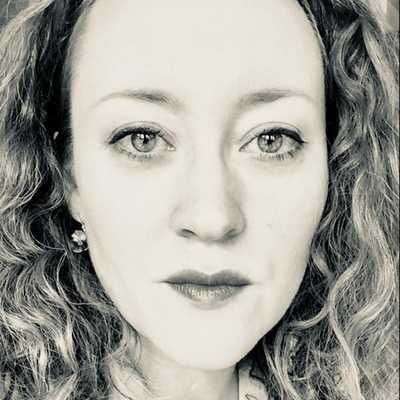 By Laura Cowan
Laura K. Cowan is a tech editor and journalist whose work has focused on promoting sustainability initiatives for automotive, green tech, and conscious living media outlets.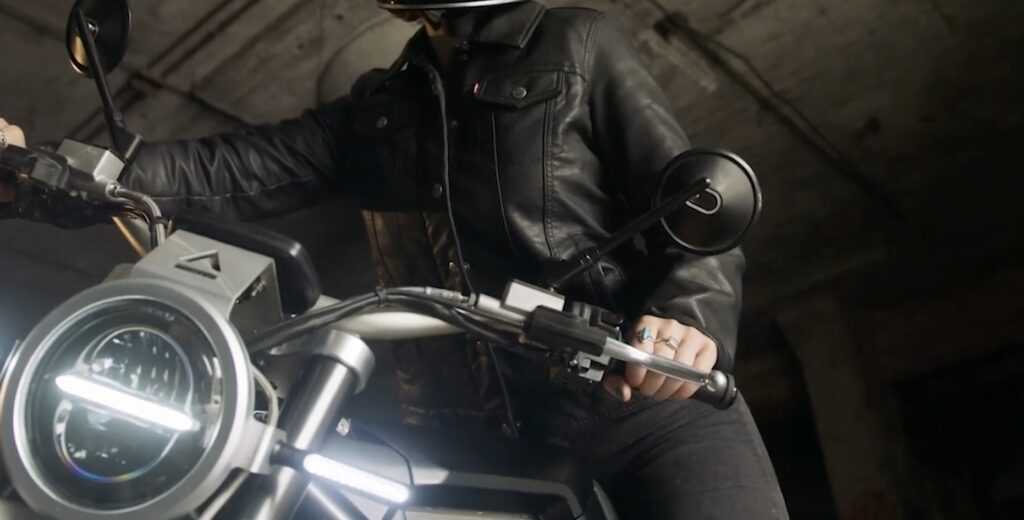 Today, we are excited to introduce LAND Energy, an electrification and mobility startup based in Cleveland that is focused on combining energy and transportation for energy independence. We had the pleasure of interviewing Scott Colosimo, the founder of LAND Energy, to gain insights into his company's mission and unique technologies. LAND makes two electric motorcycles, including the flagship District model, which starts at $8,200 for a 120-mile range and 70+ mph top speeds with two swappable batteries.
Colosimo began in automotive design and engineering, later founding Cleveland Cycle Works in 2009, a gas motorcycle manufacturing company. After scaling and selling this business in 2020 with partnerships across Southeast Asia, he turned his attention to electrification and the changing U.S. manufacturing market, which has become bogged down by legacy technology while trying to convert to electric vehicles. Recognizing the growing market potential for electric vehicles, Colosimo began researching and developing new EV technology in 2019.
"We're torn between two worlds," Colosimo explains. "The R and D heavy push on the tech side and the realities of running a manufacturing business. Of course no one quite knows where the EV space is going to go, but it's growing exponentially. It's a great market to be a startup in, because the established players still don't know what they're doing so there's a lot of opportunity there."
One of the most unique aspects of LAND Energy's EV tech is its heavy emphasis on modern manufacturing techniques that simplify components and integration. The company is using tool-less manufacturing and 3D printing in its processes rather than die moulds, as well as integrating functions into control units without wiring, which gives the startup a distinct advantage simplifying EVs over manufacturers who have to reverse engineer and layer new tech onto older systems to convert combustion technologies to EVs. Many EV systems can be quite simple: gearless, wireless, software-driven, and so on, and this is an opportunity for an upstart company in the space designing fresh from the ground up. Colosimo emphasized that he sees electrification as an opportunity to reduce and simplify. But it doesn't end there.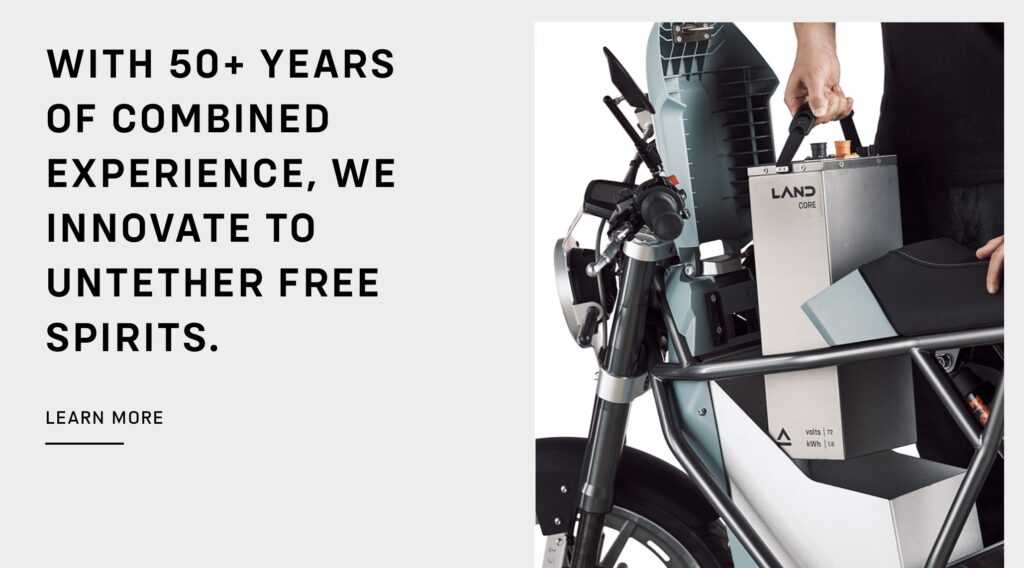 Circular Economy for EVs
By building a process of complete vertical integration, the company can build a unique ecosystem around energy and transportation. Many customers are waking up to their needs for electric vehicles that can also help serve as power backup generators for their homes, or home solar systems that could power their EVs and cut fossil fuels and energy dependence out of their lives. LAND is approaching this problem in a unique integrated way. Colosimo sees the battery as the central component of this mission, and emphasizes the importance of connected, swappable EV batteries that allow for updates and upgrades to be made without the need for extensive retooling. With LAND, you can purchase an EV, charge and swap out batteries, and upgrade your vehicle as well as your backup batteries without visiting a dealership.
According to Colosimo, many automakers are forced to work within established structures that create a layer cake of wiring, cooling systems, fans, and radiators. By building a manufacturing process from scratch, LAND Energy is able to streamline the production of EVs and reduce unnecessary complexity.
It may not be hard for someone to put together some simple parts to create a two-wheel EV these days, but Colosimo is passionate about creating his own intellectual property rather than simply marketing a brand slapped onto someone else's product. He believes this approach will allow LAND to create a unique ecosystem around energy and transportation, which is a space that is shifting not only technology but the bounds of what is transportation and what is domestic consumer energy supply.
"Our mission is simple," Colosimo says. "Accelerating energy independence. A lot of it is around the battery--the connected swappable battery, where you can push and pull data and update or upgrade things through the battery. That's where it starts--with the energy. In reality this is pretty simple."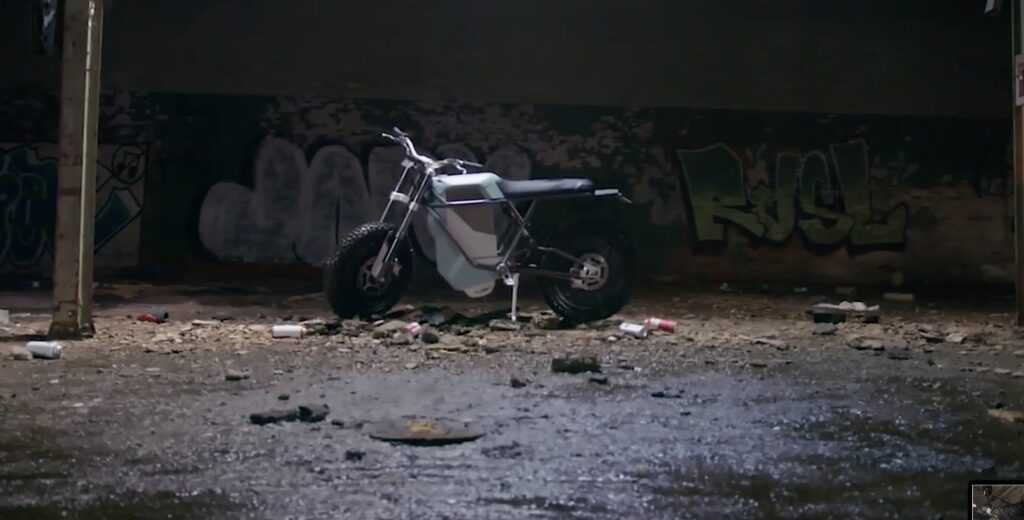 "If you have an idea or a vision, stick to it," Colosimo says to other founders following in his footsteps. "I've made the mistake of big money coming in and allowing that to compromise our vision. I probably wasted nine months compromising the vision and it didn't make us any stronger. Once I snapped out of that, the money comes when you absolutely believe in what you're doing. Don't chase the money if you have something unique. If someone has an idea, don't compromise on your values and vision. Keep pushing."
Colosimo sees a bright future for electrification in the Great Lakes region. "LG is coming here, GM, Ford, and Chrysler. Honda just built new battery plant," he says. "The Midwest is shaping up to be a major player in the EV and battery market. It's happening here. It's going to drive the next 50 years.
LAND is part of the upcoming April 17 Gamic pitch contest in Detroit. It's a webcast, so if you're interested, you can attend remotely. Learn more about LAND Energy at https://landmoto.io/.
cleveland startups, electric motorcycles, evs, midwest startups, mobility startups, scott colosimo
---