University of Michigan Offers First of Its Kind AI Suite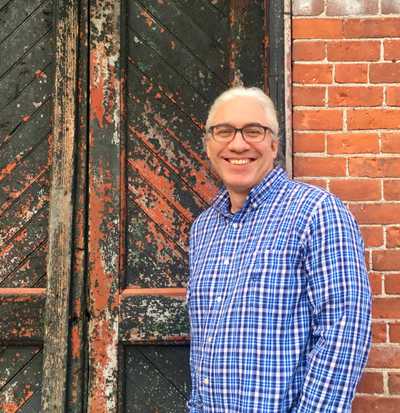 By Tim Busbey
Tim Busbey is a business and technology journalist from Ohio, who brings diverse writing experience to the Cronicle team. He works on our Cronicle tech and business blog and with our Cronicle content marketing clients.

University of Michigan Offers First-of-its-Kind AI Suite
ANN ARBOR – As artificial intelligence services are growing exponentially in many different areas of our lives, one university is at the forefront of ensuring its students have access to a range of powerful AI tools.
The University of Michigan has launched a new suite of generative AI tools that will be offered at no cost for students, faculty and staff. The services will be available to all active University of Michigan faculty, staff and students on the Ann Arbor, Flint and Dearborn campuses and Michigan Medicine.
"We passionately believe that everyone at U-M should have access to the most powerful technology tools available. At the core of our GenAI services is the commitment to provide tools and technologies that enhance, support and augment humanity," said Ravi Pendse, U-M's vice president for IT and chief information officer.
"Using these tools responsibly, I am confident that our community of scholars will make a positive difference in the world. I am so proud that we're leading the development of these services because they will be a gamechanger for how colleges use GenAI going forward."
U-M's AI platform initially will include three unique services offering a wide range of benefits. Let's take a look at the new offerings.
U-M GPT
U-M GPT provides users the opportunity to use popular GenAI models like ChatGPT and other large language models. U-M GPT will initially be provided at no cost with a limit of 25 prompts per hour.
U-M Maizey
U-M Maizey is a powerful new tool that gives U-M users access to AI language models and allows them to extract valuable data based on custom datasets. This tool allows users to connect to popular platforms like Google and Canvas, with Dropbox access coming soon. It's available to all users with a valid shortcode from the school or unit.
U-M GPT Toolkit
The final of the initial AI offerings, U-M GPT Toolkit is a platform that allows advanced AI designers to construct, train and host AI models securely and at scale. Initially, the API gateway is available upon request.
Developed by U-M's Information and Technology Services, the AI platform was designed with three key factors in mind: equity, accessibility and privacy.
Unlike most other AI tools like ChatGPT, U-M's GPT service was designed to work with screen-readers. And all data shared with U-M's AI services is private and will not be used to train AI models.
"Generative AI is here to stay," said Robert Jones, ITS executive director of support services, who led the development team for the new AI platform. "U-M is taking this opportunity to lead the discussion and help show higher ed and the rest of our global community how you can provide fair, responsible and forward-thinking access to this kind of technology for an entire community. I am excited to see what everyone at U-M can create with these tools at their disposal."
The AI platform has been approved for use with moderately sensitive data upon its release. At this time, use with data above a moderate-sensitivity classification (including protected health information) is not allowed. However, ITS is working diligently to expand the data types that may be used within the GenAI tools in the coming months.
Tim Busbey is a staff writer for Cronicle Press tech blog and Cronicle Content Marketing for startups. He brings a diverse background in business writing and journalism to the team. Tim works on Cronicle's tech and business marketing blog as well as with Cronicle marketing clients.
tech news, AI, University of Michigan, education
---