UX Ignite Michigan 2019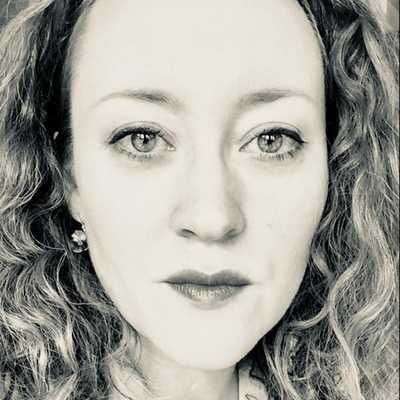 By Laura Cowan
Laura K. Cowan is a tech editor and journalist whose work has focused on promoting sustainability initiatives for automotive, green tech, and conscious living media outlets.
It was packed to capacity and standing room only. The sixth annual UX Ignite meetup on user experience held this year at Circ Bar next to the Blind Pig on downtown Ann Arbor's west side was an almost comedy club type setup for some very engaging speakers on the subjects of digital product design, user experience... and goats. One speaker, Jonathon Baugh of Pillar, had recently moved to the country west of Ann Arbor to start a family farm, so his talk focused on the parallel lessons between running a farm and the user experience of technology products. He told stories about surprisingly predictable seasonal visits from owls, and how he learned you have to catch the maple syrup at the exact right time of spring when the up and down cold weather makes the sap run. "Think about the season your users are going through," he said, pointing to a photo of his toddler son drinking from a maple sap tap hose. "And learn to lean in to your users." Instead of telling users what they need, listen to how they already use products and interfaces. The example for this? His goats found ways to knock down trees as snacks. Instead of restraining them, Baugh started a yearly tradition of feeding his goats an offering of recycled Christmas trees. Creating new routines on the farm and in technology can also create unintended users, he said, pointing to a video of him petting a "trash panda," an opossum who was attracted to the farm's new offerings.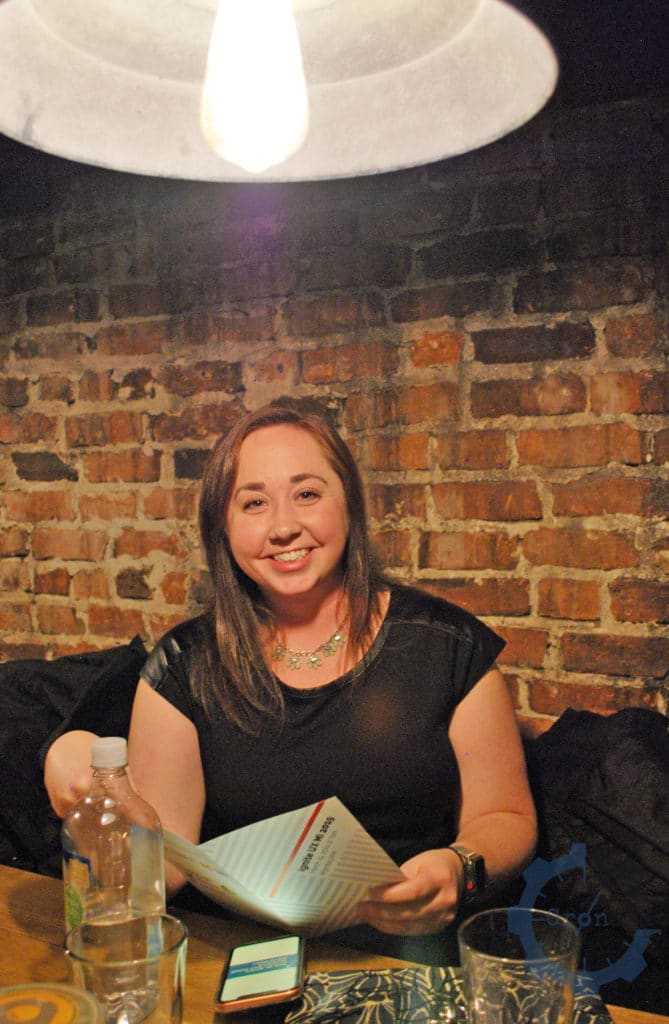 Carie Cunningham, PhD, of Nuance DriveLabs, asks unusual questions to get greater insight into user experience in vehicle voice systems.
Carie Cunningham, PhD, of Nuance DriveLab, is a former WDIV TV producer in Detroit and professor of journalism, now working with voice systems for cars. She said that the key to her work in user experience is to ask unusual questions, often open-ended, to get better insights and more interesting results when working with clients to understand user experience needs. How do drivers envision their virtual assistant in a vehicle, for example? Instead of asking directly, Cunningham asked people to draw this out. Some respondents drew a person, some a series of servers. How smart do we actually want our voice system to be? Well, first Cunningham wanted to define what smart really means to people, so she asked, if the voice system were a student, what kind would it be? Some answered that their system was smart because it had wisdom. Others replied that the system was about as smart as a 10th grader. Carie and I talked behind the scenes about the parallels between user experience and journalism, where asking unexpected or open-ended questions often leads to more meaningful answers. "When you learn something you didn't expect to hear, that's where the real value is for me," she said. "I love it when that happens."
Various speakers at UX Ignite MI relayed results from research studies: several were students at the University of Michigan or Michigan State. What is the unique user experience being captured by Taiwanese bubble tea shops, asked Blair Shen. Bubble tea shops cater to a mass of scooter drivers by having open-front shops with no windows and a walk-through ordering process to make the complex (and always much loved or reviled) product easier to see and understand. The unique menus walk patrons through the process of what they're ordering--because it is such a complex and strange product with many optional add-ons--and they can even see their bubble tea being made. This experience is unique to bubble tea, because it fits the product as well as the market. Shen told us, as she punched her straw into a bubble tea with a sigh of nostalgia, that she believes the limitations of certain products and situations such as this are not just hurdles of your business, but inspiration for new innovation.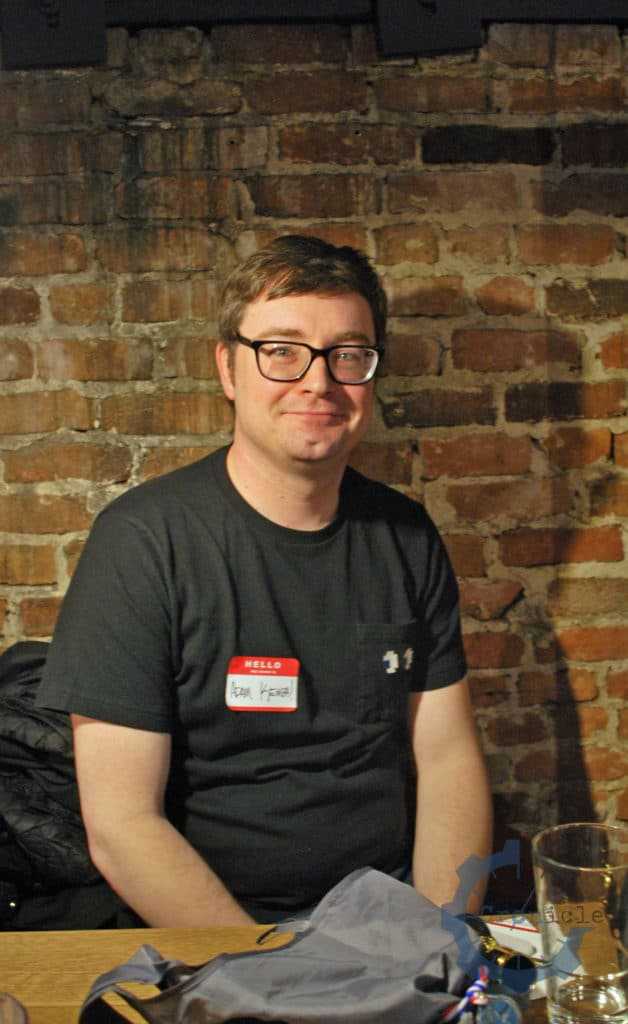 Adam Kempa has taken a pinball machine apart and put it back together again.
Adam Kempa also has dived deep into a niche area of design and user experience: pinball machines. "Pinball machines were designed to capture attention and extract money from people in a crowded marketplace," he said. We can learn a lot from designers who seamlessly weaved together game design, the tactile feedback of the gaming experience, and unique engineering. Taking us back to a previous era, Kempa told us how these machines came to be designed to sit at the intersection of the new gaming industry and machine design. He has himself disassembled and reassembled a pinball machine in order to study its parts and how they relate to a complex user experience.
Two speakers at UX Ignite MI focused on when things don't go right, and it costs a ton of money. Admit you don't know if something is going to work, James Rampton, said. As a lead product designer at GM, he has learned a lot about what makes an initiative fail, especially when the data you get from research "tells you what you don't want to hear" and the trends are ignored. Mike McLeod agrees. In the process of creating an internal tool to help instructors and students connect online at Michigan State, he accidentally forgot to include functionality that translates time zones, creating issues with meeting times, assignment due dates, and a database that was not designed to capture the information. There was a bit of swearing over just how much this cost to fix later in the game.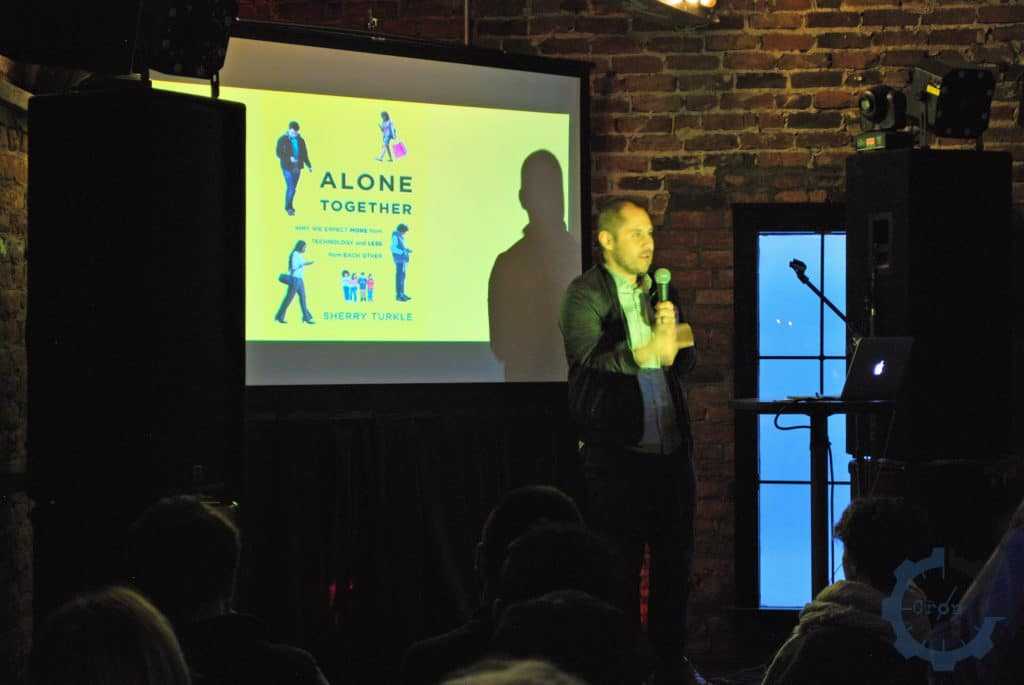 Ignacio Martinez studies ways in which technology creates empty space between us instead of connecting us as intended.
Ignacio Martinez of Grand Studio of Chicago and Nina Schell of Thompson-Reuters both discussed digital detox and living intentionally both on a personal level and as product designers. Are we designing products that help people live digitally intentionally, or to detox intentionally? Do our products help people truly connect, or do we, for example, find ourselves standing next to each other creating accidental space by both looking something up on our phones to share with each other, which actually pulls us apart in that moment? How do we make the most of our time engaging with products, particularly our phones, which constantly interrupt our days with "urgent" notifications that are designed to reengage us with social media? There was a lot of thought here that went into the tradeoffs between business value and benefits to users, the real lifestyle value of products versus the burden on their attention, and how companies can be mindful of designing intent into their products to better benefit users' end experience. Design products intentionally for true user value and connection, Martinez and Schell emphasized. Don't design the albatross that leaves us all alone.
We will be following up with several of these speakers in weeks to come to get more in-depth looks at their current projects. For more information about UX Ignite Michigan and to connect with the speakers via email and social media, check out their website at www.igniteuxmi.com.
ann arbor tech, cronicle press, technology news, user experience, ux ignite michigan
---