mobility tech, news, tech events
The Future of Mobility Tech: TU-Automotive Software Conference in Detroit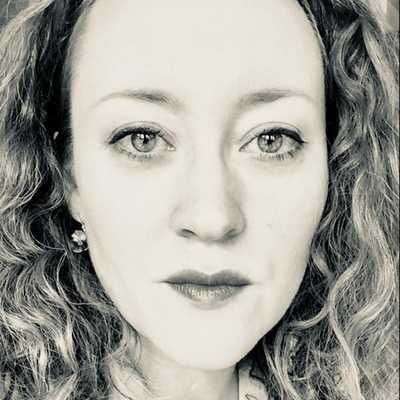 By Laura Cowan
Laura K. Cowan is a tech editor and journalist whose work has focused on promoting sustainability initiatives for automotive, green tech, and conscious living media outlets.
It's a little known conference in Novi every year, where auto suppliers show off their latest tech for in-vehicle connectivity, user interfaces, and sensors. TU-Automotive brings together dozens of companies as far flung as Brazil, Belgium, and Silicon Valley for an industry event that follows 6 tracks of events on the latest tech in AI and self-driving, sensors, and software design over 3 days. How do you monetize data? How do you protect it? How do tech companies and automakers future-proof their technology in a world where tech changes far more quickly than vehicle development cycles? It's all here in Detroit.
One issue that plagues the automotive industry as it retools from automotive to a broader mobility industry is the perception (and partial reality) that self-driving cars in particular can't be ready for market with current algorithms and AI. How refreshing we found it to have one executive after another address what their company was doing to patch software to isolate vulnerabilities in real-time (Saferide), predict trends in technology problems (Harman owned by Samsung), and work with automakers to constantly upload data to the cloud to keep their vehicle positioning technology at its very best (Septentrio).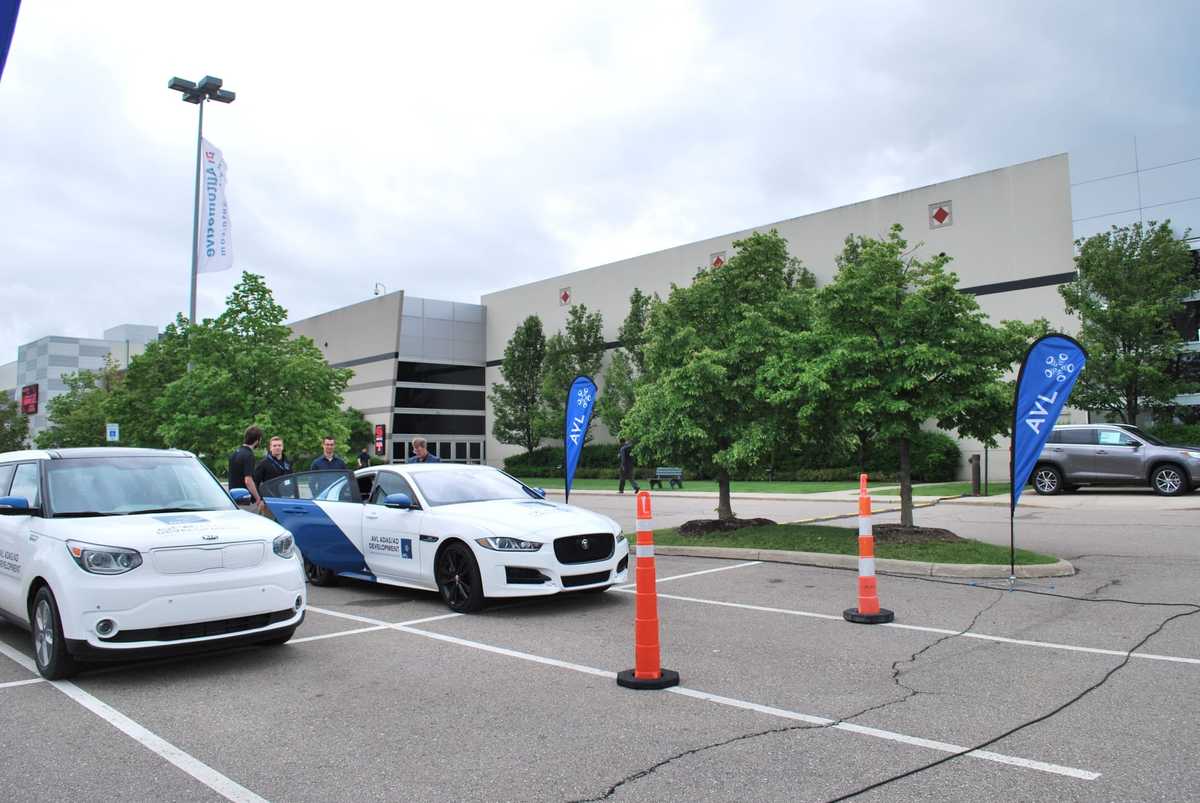 Vehicles showing off AVL technology right next to the self-driving Lincoln that cruised by. Someday we will fondly remember the spinning beanies of early self-driving cars that house the scanning technology just like we remember early Army-inspired car phones.
TU-Automotive is a nice reminder that the auto industry is on top of vehicle software design, because they have to be: these systems are now as crucial as hardware to properly functioning cars. And it goes beyond that. We talked with companies work on ride-share platforms that other companies can apply to build their own fleets, including scooters. Automakers and suppliers realize that if they want self-driving tech to become more fully functional, a lot more work needs to go into precise GPS and AI technology that prevents even the slightest chance of a vehicle losing its way in a downpour that blocks vehicle positioning tech, having its signal jammed by a vehicle theft device blocking positioning to track down a stolen vehicle (or the ones around it that are also affected), and more.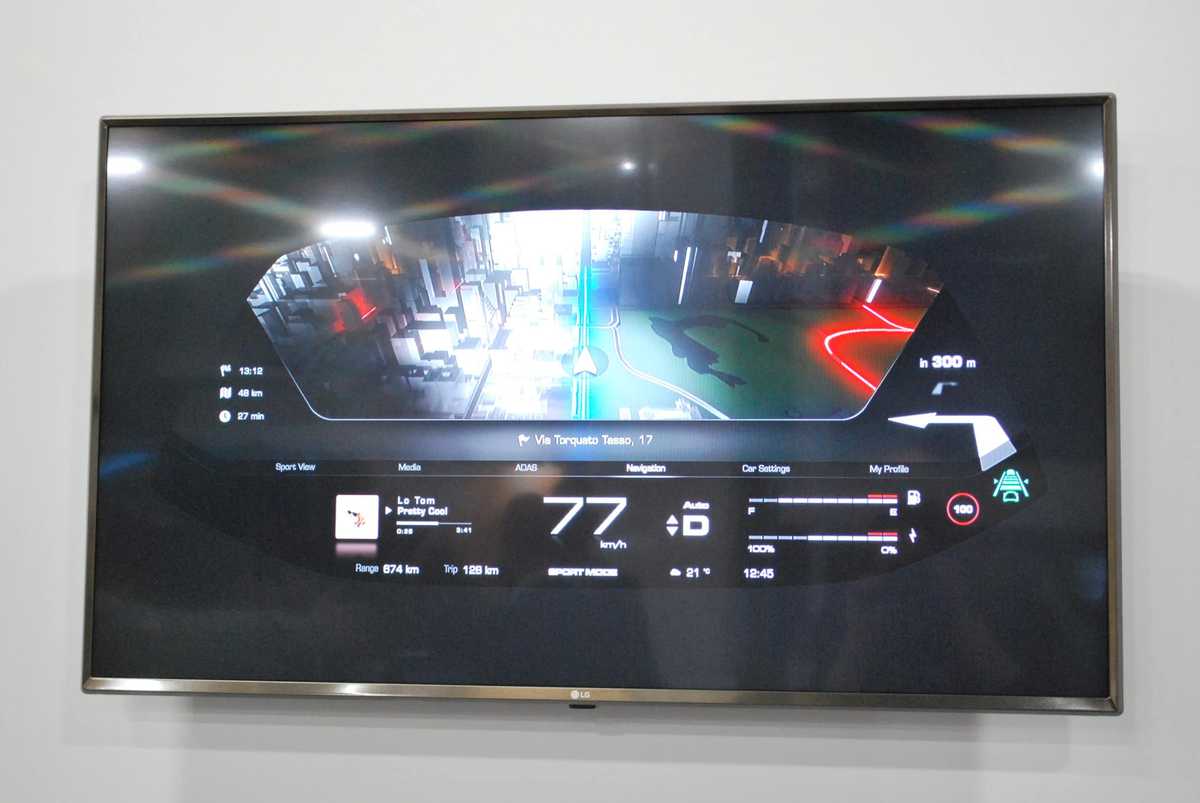 Rightware and Kanzi, which work with 45 major automakers, create customizable interfaces for vehicles so that a mapping system in a car can be 3D for a particular automaker, graphics can be branded across multiple screens and systems, and graphic designers don't need to learn code to work with the product so they can focus on their art.
"The conference has changed a lot," an editor for engineering magazines in the VIP/press room told us. "Even just a few years ago, it used to be all hardware." It's encouraging to tech journalists, honestly, to see this. Hardware is just as important--sensors, mechanical engineering, all of it--but agile programming of vehicle software and more usable and fun digital interfaces that can span several screens across an entire cockpit are now the norm in automotive vehicle design, and sorely needed. Fast fading are the days when an automaker slaps a few Android apps on an infotainment system and adds vaguely accurate voice interaction for Bluetooth and calls it connectivity. This is not your grandfather's Lincoln. It's not even your Lincoln. We saw a self-driving Lincoln pilot its way through the parking lot at the Suburban Collection Showplace where TU-Automotive was held, and to be honest, it didn't even occur to us to make sure the vehicle wasn't going to hit us or anything else in its path. The trust is building.
"In Silicon Valley, they assume an algorithm that makes cars safer driving themselves is good, because they think very rationally about it, so everyone will be fine with it," said one booth publicist. "In Detroit, they know that one person who dies in a self-driving car can ruin their entire reputation. They're very very careful about it." And truly, the divide between Silicon Valley and Detroit is blurring as well. Most companies we spoke with mentioned locating in Silicon Valley because of the software design talent, or in Detroit because they needed highly educated engineers and access to automotive supply networks. It's not a rivalry of Tesla vs. Detroit at all. Indeed Tesla was heavily dependent on existing automakers to provide vehicle parts as it got on its feet, and now automakers are just as dependent on software companies for vehicle systems customers now demand.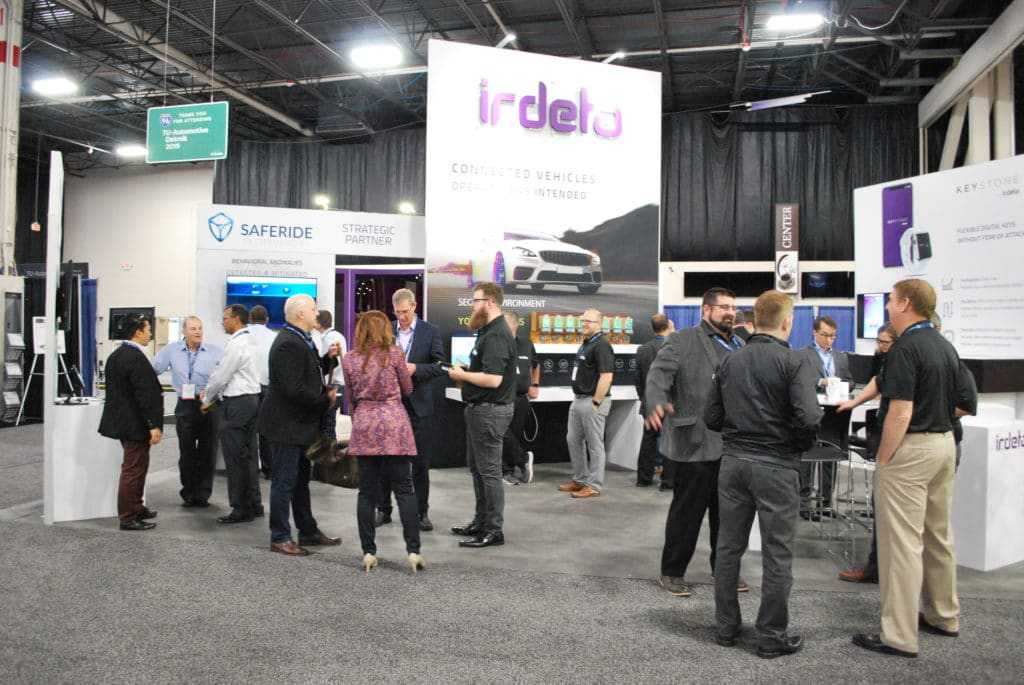 We spoke with Jan Van Hees of Septentrio about the company's industrial-sourced GPS. "Self-driving tractors have been around for 20 years, the tech has been here," he said. "We have been using high-accuracy GPS for navigating people out of mines. But GPS in cars has been stuck somewhere between infotainment and safety for years." The challenge Septentrio faces is making people aware of what GPS can do completely separate of mapping for directions. GPS can be used to position vehicles to assist in self-driving car technology. If the vehicle encounters a difficulty such as inclement weather, unsure conditions, or any obstacles that make the technology think there might be a problem, it will slow down just like a manual driver would until the problem can be navigated. Data from real-world driving is constantly uploaded to the cloud to improve the system.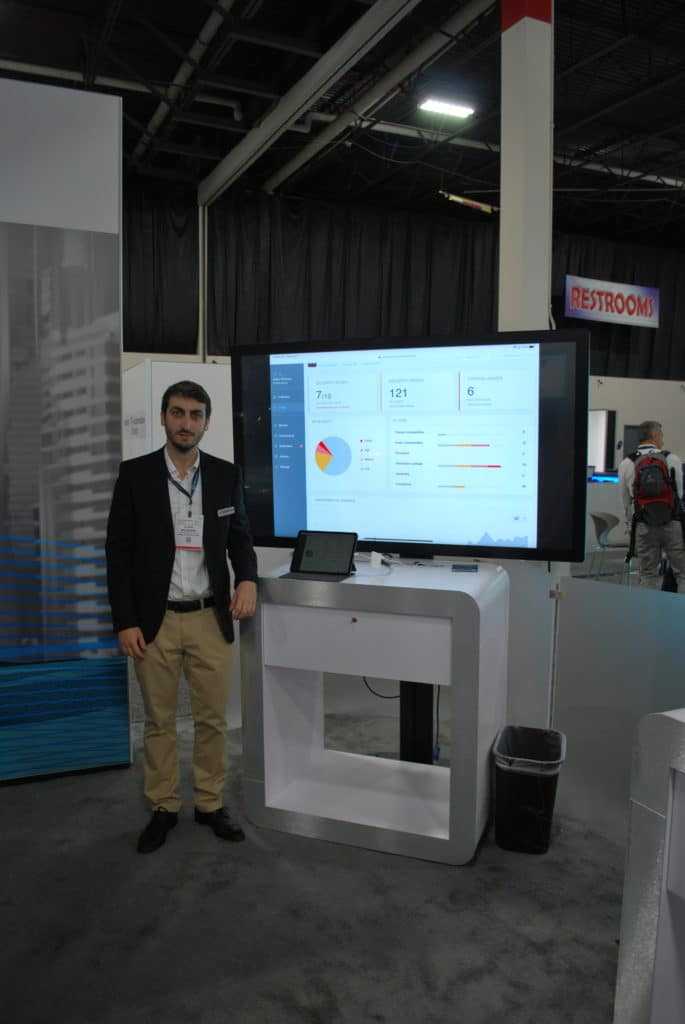 Cybellum's Salva Bronfman demonstrates the app created for Harman to track and predict vehicle software issues that is used in a major automaker's vehicles.
Which begs the question. What about privacy? What about all that data and tracking positioning of people on the road? Geoff Wood is the Director of Business Development Cyber Security at Harman, a Samsung-owned company that works in digital cockpit technology and cyber security tech that can track and predict trends in vulnerabilities vehicles face so software can be improved very quickly for the safety of drivers. What happens if someone hacks a vehicle to convince it that a 30-mile-per-hour speed limit sign says 50 mph? "We've done a lot of research to recognize when a traffic sign is being manipulated to prevent an adverse effect you wouldn't want," he says. Slava Bronfman, co-founder and CEO of Cybellum, which works with Harman as a partner company, showed us how that works. The company developed a software application to track issues like unencrypted communication and predict problems before they become safety issues. Automakers can track software issues just like tickets being created when various types of issues arise, and address them one at a time or track them as trends.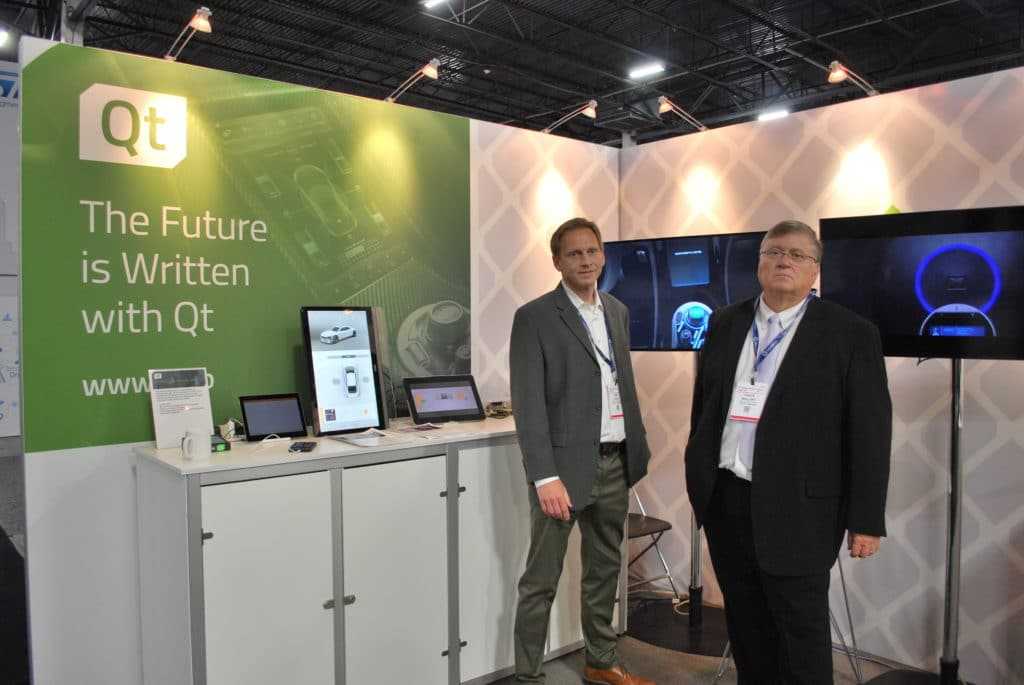 We asked Qt if they are seeing larger screens in vehicles like you see in Teslas. "Oh yes," they said. "We just saw one that is nearly the width of an entire vehicle, three connected screens wide." Behind them on the left are some Qt interface infotainment and cockpit screens.
Qt is a user interface software design firm that is based in Silicon Valley and says that originally, car purchases were all about the power of the vehicle. "Then it was the feel of the leather seats and the stereo," they joked. "Now, it goes beyond even connectivity. People want that wowie factor, where the user interface is beautiful. But buying a car is and has always remained an emotional purchase."
We will be diving more in depth with a number of the presenters from TU-Automotive in the coming weeks to take a closer look at their tech, from sensors to platforms, to cyber security and self-driving cars. One thing is for sure: automotive is changing as quickly as the software that drives it and the lifestyles that demand different transportation options around the world. More later from some of the engineers behind these products and services. For now, you can check out the winners of the TU-Automotive Best of Awards for 2019 and peruse our photo gallery for gadgets you won't see anywhere else.
automotive graphic design, automotive interface design, automotive software, avl, cybellum, cyber security, harman, kanzi, logigo, mitsubishi electric, mobility tech, qt, ridesharing services, rightware, saas, saferide, septentrio, tu automotive conference, v lab
---