Pitch Club Michigan Is Coming to Ann Arbor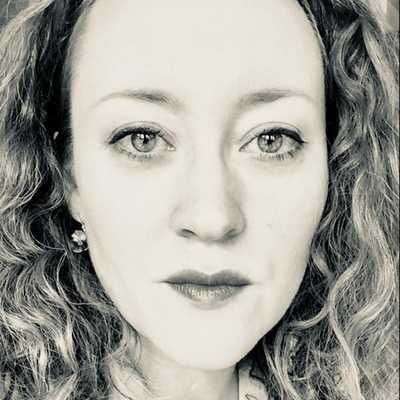 By Laura Cowan
Laura K. Cowan is a tech editor and journalist whose work has focused on promoting sustainability initiatives for automotive, green tech, and conscious living media outlets.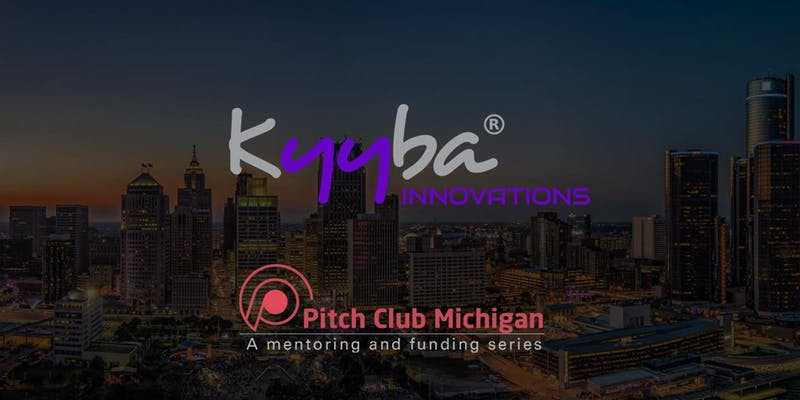 September 25 at SPARK Central in Ann Arbor, Pitch Club Michigan will be hosting a pitch club from 5 to 8 pm. YOU CAN STILL REGISTER TO PITCH BY THE SEPTEMBER 1st DEADLINE. APPLICATION. We caught up with Pitch Club MI founder Tal Ganesan, and he said that, like many entrepreneurial ventures, Pitch Club started quite literally on the back of a napkin.
"It's all about connecting, so everybody wins," Ganesan says. "I was visiting a friend in Portland who was doing a similar thing, and we started supporting entrepreneurial pitches. I got together with my team, and we thought why just do it in one city? We need to connect ecosystems in Michigan."
Ganesan says that despite the startup culture in Michigan taking off, different cities in the state still act as if we are different countries. He wanted to build bridges for collaboration so it's not so difficult for people in Lansing to work with people in Ann Arbor. "We've spent 2 years going around [to various Michigan cities]," Ganesan says. "Somebody has to move, to do something to make people talk."
And it's working. Pitch Club has already entered Ann Arbor, Detroit, Grand Rapids, and Lansing, and plans in the next 2 years to go to Flint and Pontiac, Traverse City and Marquette. "Now I have friends in Grand Rapids and Lansing," Ganesan says. "It's a great thing."
What Is Pitch Club
Pitch club is a unique mentoring and funding program hosted across the state of Michigan in cities such as: Detroit, Ann Arbor, Lansing, and Grand Rapids. Pitch Club has ongoing monthly events that provide entrepreneurs the opportunity to learn from seasoned entrepreneurs and investors. The events are meant to educate, network, inspire and provide valuable experiences for being investable. As part of the events, 3 lucky entrepreneurs will receive the opportunity to practice their pitch and discuss business plan with funding experts, giving them a better understanding the mindset of an investor. Presenters will be given milestones to complete. In addition to guidance from our host and guest experts, attendees will be given a survey to provide additional feedback to the presenters. Pitch club will also feature a guest keynote who can speak on topics related to starting a company, technology, and opportunities for entrepreneurs.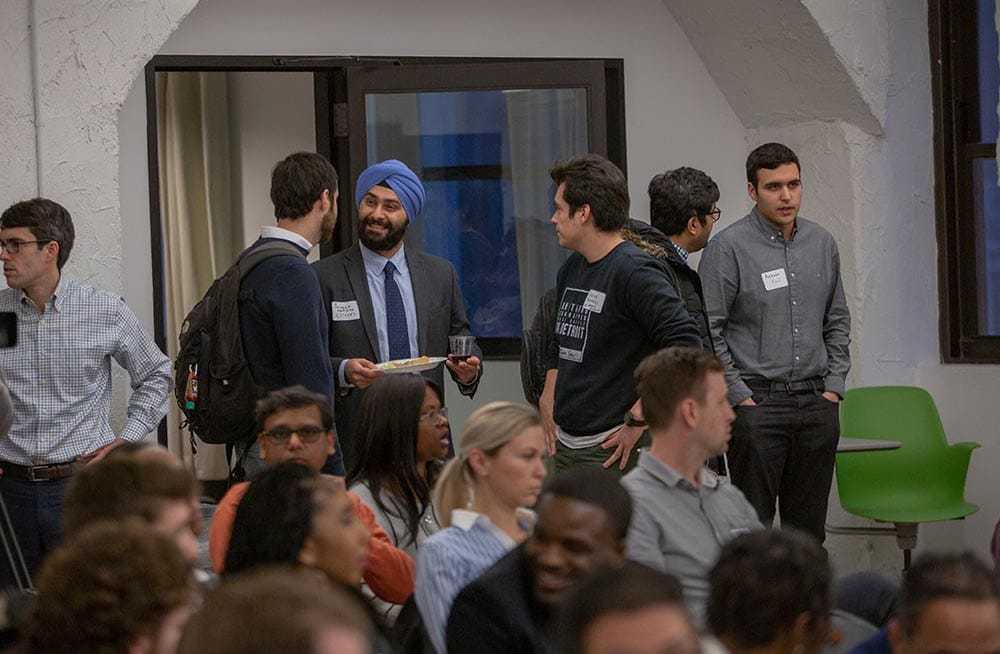 Qualify To Pitch
How do startups qualify? Visit PitchClubMi.com for info and the application:
Startup Criteria
Disruptive and innovative ideas.
Companies seeking Angel funding - $100K - $500K
Have something built (Code, proof of concept, prototype, MVP).
Show a unique selling point and strong business model.
Show customer traction or customer validation (letter of intent or in revenue).
Have a good pitch deck. 
Must be able to cover content in a 5 minute pitch.
Companies should tell a story and include the problem they are solving.
Pitch Deck should not be more than 12 slides. Check out some MUST HAVE slides here.
Pitch Deck Should Be In Powerpoint Format And Should Include 
Company Introduction
Problem
Solution
Product
Market
Competition
Traction
Marketing and Sales Strategy
Operational Plan
Team Founders and Roles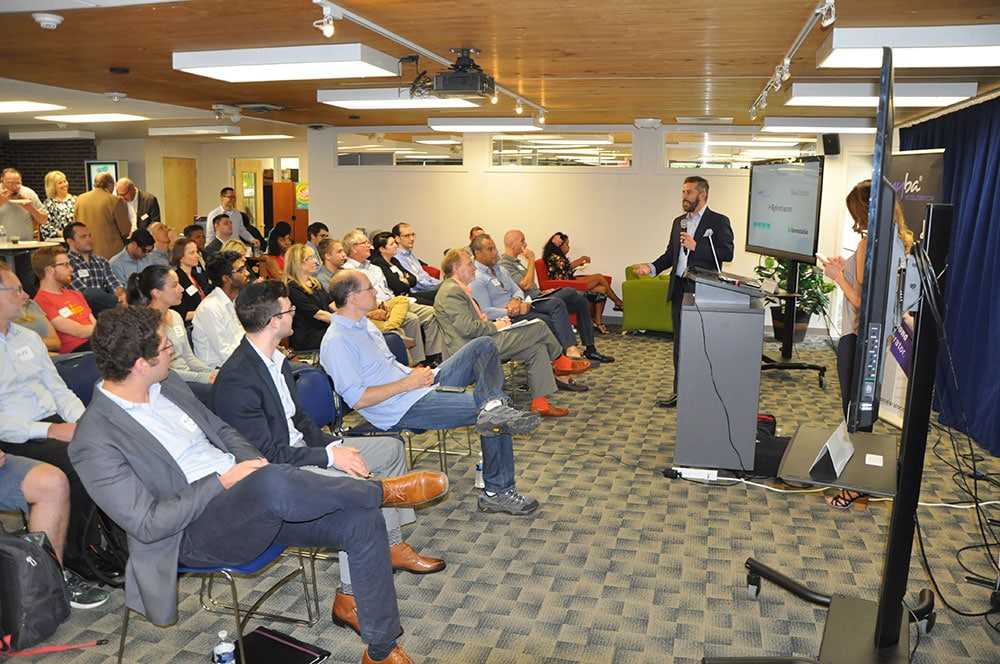 Pitch Club MI came to Ann Arbor in June 2018, pictured here.
How To Get Started 
Complete an online application 30 days prior to a Pitch Club event.
Complete scheduled meeting or phone call with assigned mentor.
Tickets to attend Pitch Club are free from Eventbrite (must register to attend) and you can even request to host your own pitch club. October and November pitch clubs will be hosted in Detroit and Flint.
Ganesan says that he even recently took Pitch Club to India, because he sees an opening in the market where ideas sourced around the world that have application in the United States could be brought back here for funding. He wants people to attend pitch clubs, connect, and build community across the globe as well as the state.
Pitch Club events feature 3 startup presentations, a pool of judges, and keynote speaker. You can find more information about Pitch Club by visiting the website: www.PitchClubMI.com
michigan angel fund, michigan tech news, pitch club, pitch club mi, startup pitch event
---