Detroit Art Emporium Invites You To A Multimedia Art Festival Saturday August 17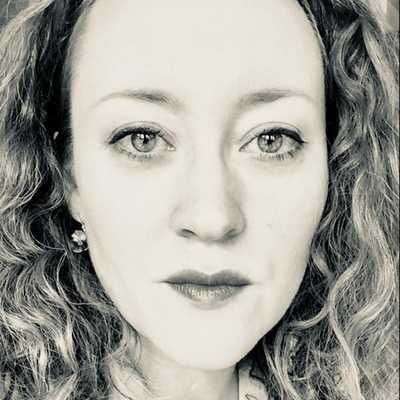 By Laura Cowan
Laura K. Cowan is a tech editor and journalist whose work has focused on promoting sustainability initiatives for automotive, green tech, and conscious living media outlets.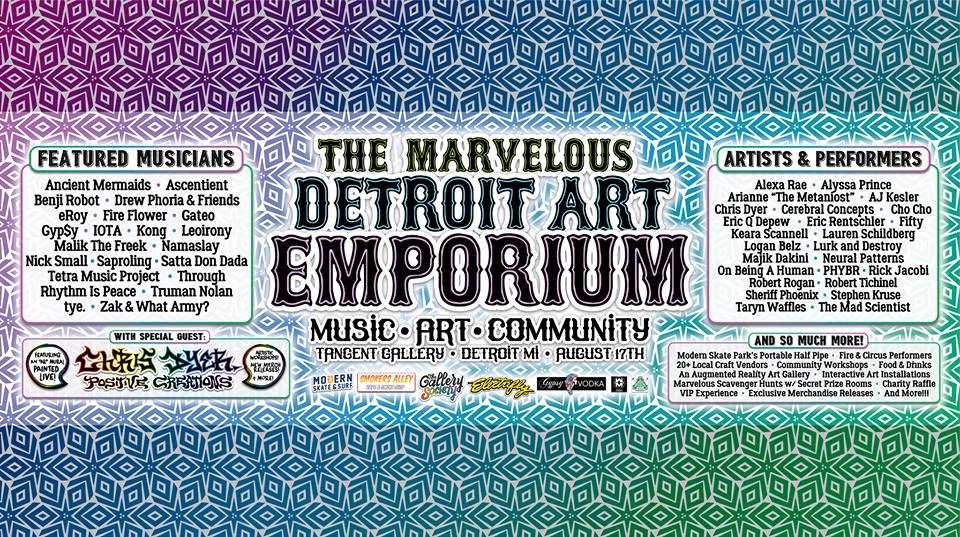 The Tangent Gallery in Detroit this weekend is hosting the Marvelous Detroit Art Emporium for a multimedia music and art show Saturday August 17. Why promote this for a tech blog? Because BrandXR's augmented reality murals are a central part of the show. Come check out the multimedia art recently featured on Cronicle created by Moody Mattan and friends. Summer is drawing to a close in a few weeks. Check this out for some end of summer festival fun.
Mattan tells us: "The Marvelous Detroit Art Emporium is one of the most unique and creative art fairs around, featuring international visionary artist Chris Dyer. Centered around the installation of a brand new augmented reality mural... MDAE is an all-day event that features 20+ local art vendors, 3 stages of music, circus performers, interactive art galleries, secret hidden rooms, scavenger hunts and more!"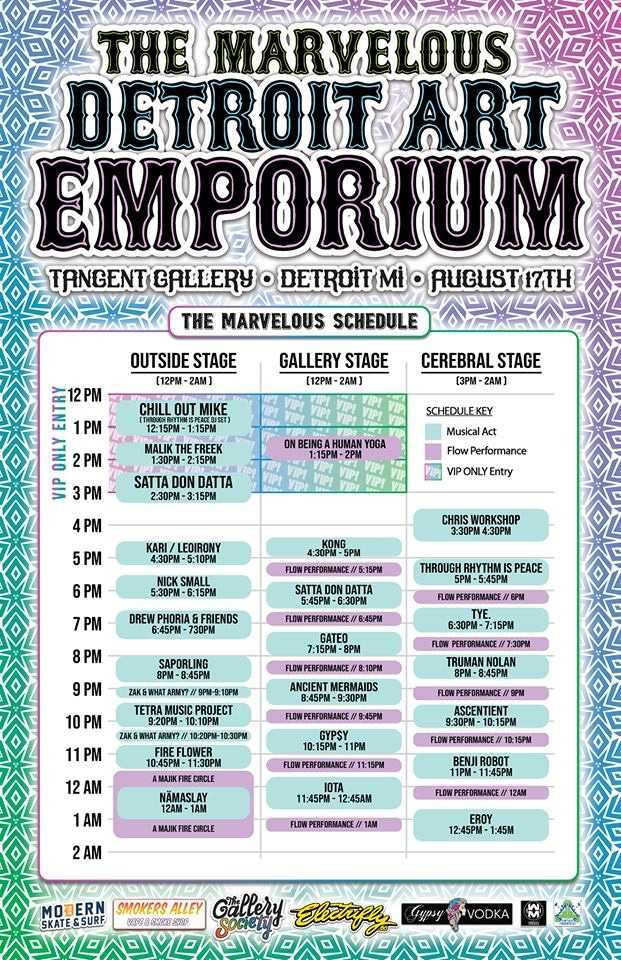 Tickets are available here: http://bit.ly/DetroitArtEmporium and there is more info available on the Detroit Art Emporium Facebook event page.
Have a wonderful end of summer! We'll be attending some evening pitch groups over the next month and running a series on VCs and angel investors in Michigan, highlights of the life science and biomedical startup scene in Ann Arbor, and more.
augmented reality art, brandxr, detroit art emporium, detroit art fair, detroit music festival, moody mattan
---