Voxel51 Chosen As AI Top Pick To Present at Tech Disrupt 2019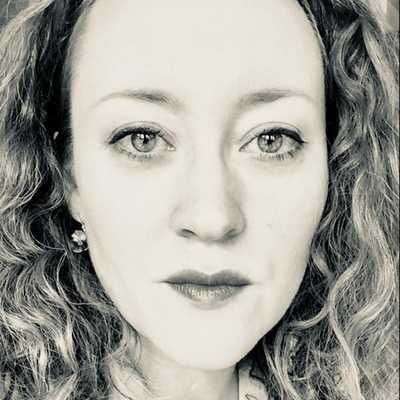 By Laura Cowan
Laura K. Cowan is a tech editor and journalist whose work has focused on promoting sustainability initiatives for automotive, green tech, and conscious living media outlets.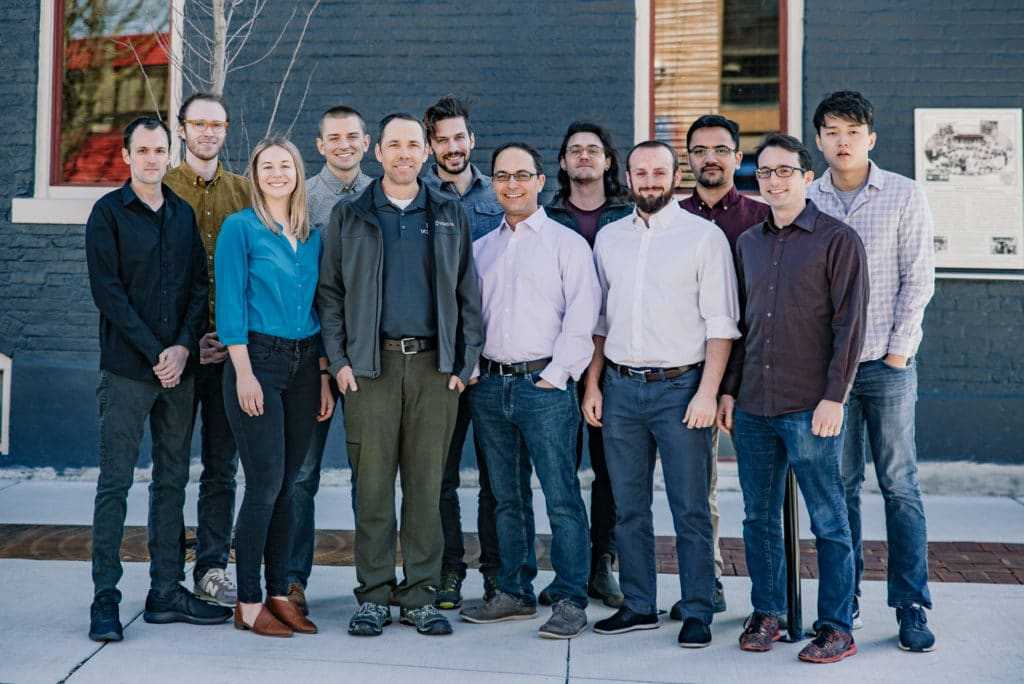 The Voxel51 team, co-founder Jason Corso center. Co-founder and CTO Brian Moore fourth from left in rear.
Ann Arbor's Voxel51, an AI startup that analyzes video for self-driving automotive applications and more, was featured last week in TechCrunch for its seed funding round raising $2 million, and because the company was chosen as a top 5 AI/machine learning company across the U.S. selected as a TechCrunch Top Pick to present at Tech Disrupt 2019. AI is growing up, and startups like Voxel51 are getting out there. That's because Voxel51 is using adaptive tech to analyze videos using AI, not just traditionally frame by frame, but through analyzing the relationships between frames to understand what is going on content-wise over time.
Artificial intelligence can be used for all kinds of new precise technologies, from natural language processing to machine learning. What distinguishes one AI company from another? During our visit to TU Automotive Software this year, we found companies using AI for all kinds of unique applications within the mobility tech space, including precise vehicle positioning, road condition sensing, and other adaptive tech. AI is all about empowering machines to self-teach and adapt by analyzing data and surroundings, so may the best tech win. The race is on. And in Ann Arbor, AI is already finding its place.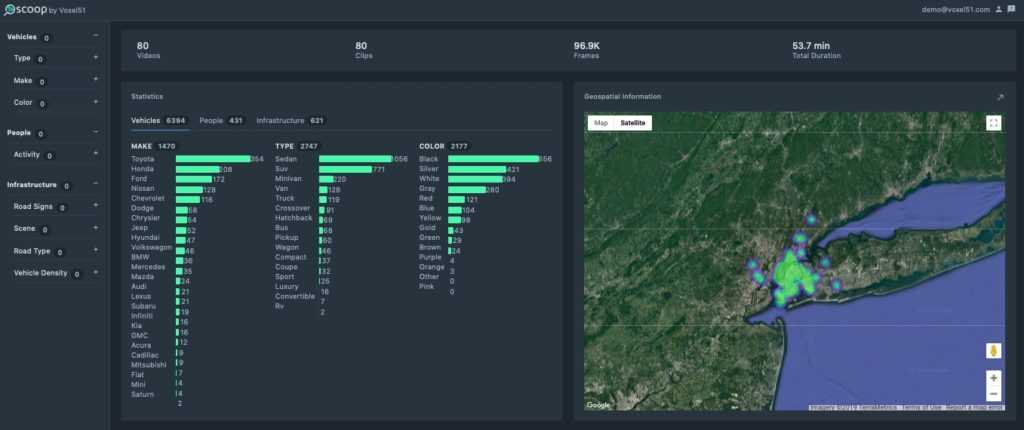 Voxel51 uses AI to analyze video in a way that adds a "3D" element, according to co-founder Jason Corso, who is both co-leading the new tech startup and still teaching at the University of Michigan after a career in video analytics and computer vision. "A typical way to compare video is as a sequence of 2D frames, which is the way video is recorded," Corso tells us. Then, the video is analyzed looking for certain markers frame by frame, one query at a time. "Many methods for recognition look at each model or frame separately," Corso says. "These methods are unable to capture the relationship between the frames in motion." By looking at the first frame, then the 10th, then the 30th, and how the frames relate to each other, Voxel51 can analyze, for instance, whether people in a video are breaking into a fight. This tech can be used for smart cities and public safety, as well as for automotive autonomous applications, and even retail or insurance. The analysis used by Voxel51 also can help filter out more mistakes in results than simpler technologies.
TechCrunch's Top Picks in AI/Machine Learning for 2019
Who's going to TechCrunch Disrupt in AI/Machine Learning? Here's the rundown. We're looking forward to hearing from all these companies in the machine learning and AI space:
New Applications for AI

Corso says he's excited to see so many applications for AI growing up in the last 5 to 10 years. "It's based on advances in sensors and AI, and just realizing how many ways they can be used," he says. One thing that concerns Corso is overpromising ways AI can be used to solve problems. "We want the AI community to be responsible about what we promise," Corso tells us.
Why set up shop in Ann Arbor, when Voxel51 is clearly already a new favorite out in Silicon Valley? Corso says Voxel51 was a University of Michigan spinout, and he's still faculty at the university. Also, "I love the budding tech culture here," he says. "We kind of hope Ann Arbor will be the next Austin." Ann Arbor is small by comparison, but the stream of tech startup news coming out of Ann Arbor lately is growing. Either way, Corso says, he likes the collaborative startup culture here, and he's impressed to see colleagues in AI working with autonomous vehicle tech and the incredible potential in that space. "From last mile drug delivery to hospital [transport], that's a really important space with amazing possibilities," he says. He cites one example of AI being used by a company where he sits on the board, called Reflective AI, that applies artificial intelligence to monitor the effectiveness of construction vehicles at construction sites. "There are so many interesting applications," he says. "Who would have thought of that?"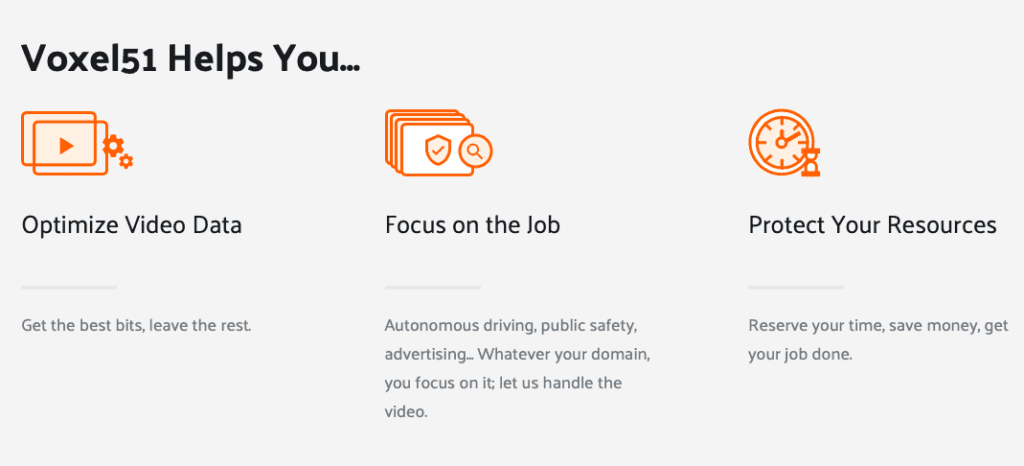 Most relevant to an Ann Arbor tech reader? Voxel51 is hiring, for 14-15 positions right now you can find on their website, from UX to engineering roles roles to marketing to product lead. The company is expanding quickly, and we wish them all the best. Best of all, you can dive into the Voxel51 demo to see how the tech looks and see for yourself what the company is up to as they get out in the world, which Corso assures us is only automotive to start. "There is potential here for retail, insurance, and a lot more," he says.
ai, ann arbor tech, automotive ai, jason corso, machine learning, self driving cars, tech disrupt, tech news, techcrunch, techcrunch top pick, voxel51
---