Rob Pasick's Leaders Connect Breakfast Brings Tech Leaders Together To Talk Google Culture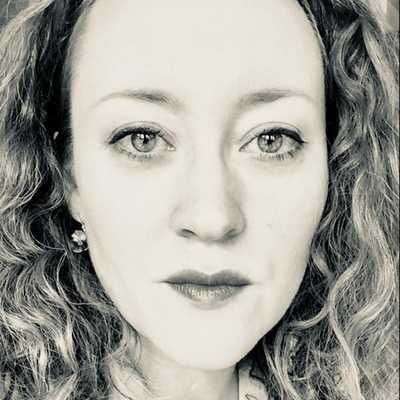 By Laura Cowan
Laura K. Cowan is a tech editor and journalist whose work has focused on promoting sustainability initiatives for automotive, green tech, and conscious living media outlets.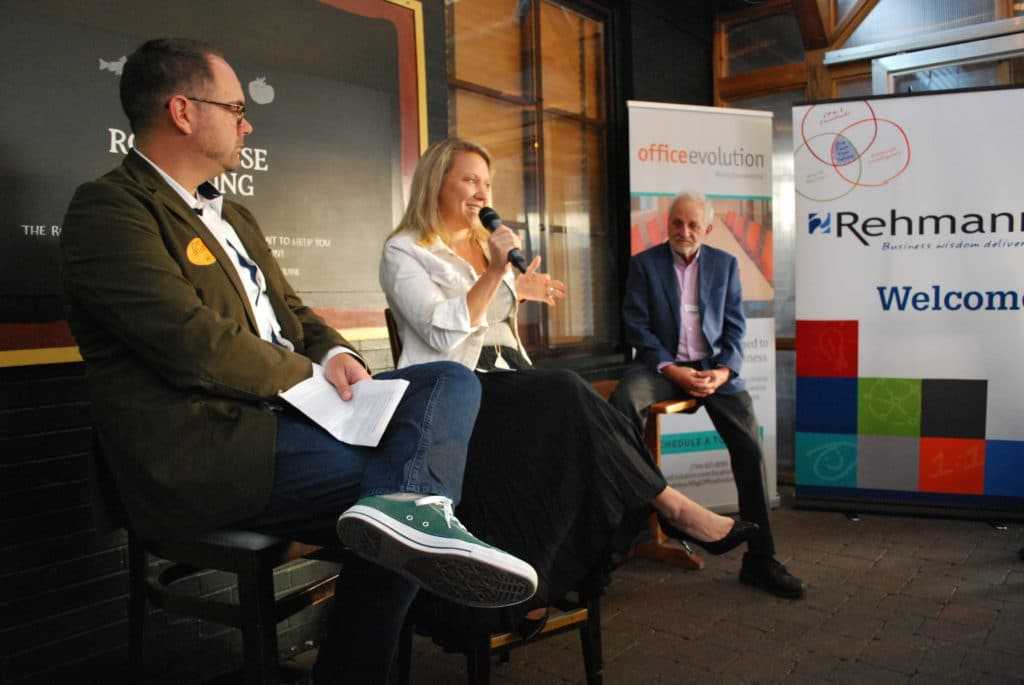 Matt and Stacey, both Ann Arbor Googlers, talk about company culture and how the tech giant handles rapid change with transparency.
Nice to see so many familiar tech faces this morning as Dr. Rob Pasick's monthly Leaders Connect networking breakfast hosted Google at Zingerman's Roadhouse in Ann Arbor. The theme? Culture and innovation at the tech giant, which recently announced plans to expand its Ann Arbor office on Traverwood as well as its Detroit Little Caesar's Arena campus to a third floor. Kicking off this event, Dr. Rob offered the group what he offers his students at the University of Michigan, an exercise in mindfulness. "Every day we journal," he said, "and I encourage you to set the intention. What would make today a good day?.... And part two of this exercise is to reflect. If you think about your day yesterday, what do you appreciate? I call those my abundances. What lesson did you learn?"
"At Google, we believe that if you treat your people well," Google sales team manager Stacey said as she spoke on several points of culture at Google, "you're going to drive great results for your customers." As the event continued, people in the audience were encouraged to collaborate to ask questions about culture at Google, and how the company faces challenges. There was some skepticism that the tech company is as transparent as it claims due to personal experiences engaging with employees in user experience design collaborations "They said, 'You're so human!'" one woman said to a small group privately about how Mountain View UX pros and engineers collaborating with her Ann Arbor team to develop a voice-integrated mapping app were surprised at her organic approach to deep verbal engagement with the app. Stacey and Matt both reported that Google founders Sergey Brin and Larry Page live stream a weekly townhall-style video chat to 35,000 employees every week and, according to Matt, who works with advertising clients out of the Ann Arbor office remote from Mountain View headquarters, "the amount of information they're sharing with us for this size company, given how many competitors would love to know what's going on in the company, is astonishing."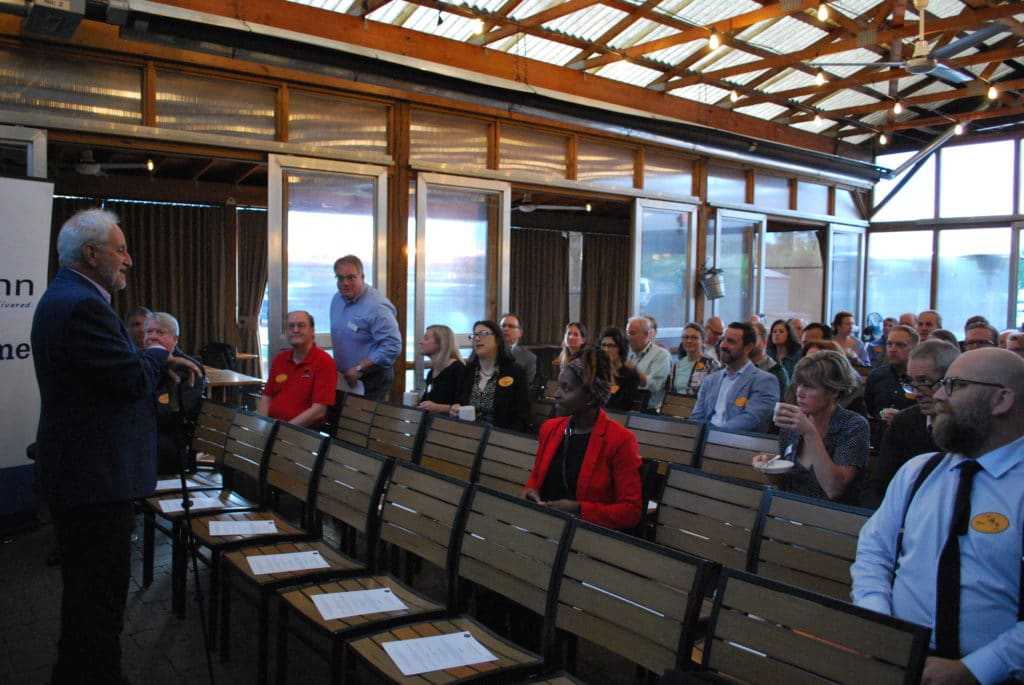 The stated goal of Google always was to organize the world's information, but, Stacey says, a big part of that goal is to make it accessible to everyone around the world regardless of socioeconomic status. "We respect the user, respect each other, and aim to respect the opportunity to do this work," she said. Google supports employees to start Employee Resource Groups that celebrate under-represented cultures such as Latinx to present information about their culture and share it with the company. Stacey said Google also has G to G groups, in which employees teach each other what they know about a subject they're passionate about. One concern that came up in the small groups was that Google supports its employees more than customers, as a question was asked by Dr. Rob and followed up by several other audience members including Cronicle regarding how Google reinvests in its customers' success, whether that's advertising clients supported through the Ann Arbor office that are small business owners or publishers Matt said Google heavily invests in to make sure the publishing ecosystem stays healthy. Healthy might be quite a stretch for the state of publishing these days as the group acknowledged the struggling state of publishers and media, and audience members included Laurel Champion, former publisher of the Ann Arbor News that has now been severely shrunken in its acquisition by Mlive Media Group. Other former publishing professionals spoke up and cited dire investment statistics regarding the state of publishing and media today. It was a bit of a curveball for speakers in the advertising space, but Matt and Stacey responded with the ways Google goes above and beyond to offer resources and support to help agency clients, for example, find the tools they need to get their business out there beyond ads to make sure they have marketing best practices and data analytics in place to support their ventures. And, Matt reminded the room, "We sell advertising because it keeps the internet free." Echoes of what happened to publishing and news media here. Once people don't appreciate how advertising supports a service that can't support itself on subscriptions, all kinds of collapse ensues. We hope it never comes to that. Google is a massive tech giant, yes, but there's only so much one company can do to prop up economies.
The Leaders Connect group, always full of local business owners, job seekers, and business support professionals, split up to network, leading to great conversations. Plenty of tech-related events were announced, including Dave Koziol's Arbormoon hosting the GDG conference this fall, which again will feature tensor flow evangelist Josh Gordon and four tracks available to local tech pros for $15 student rate or $35 pro. Michigan DevFest is happening September 21. And Bank of Ann Arbor is hosting a tech industry musicians jam at the Neutral Zone called TechCity Jam October 18 7-10 pm, the 3rd annual.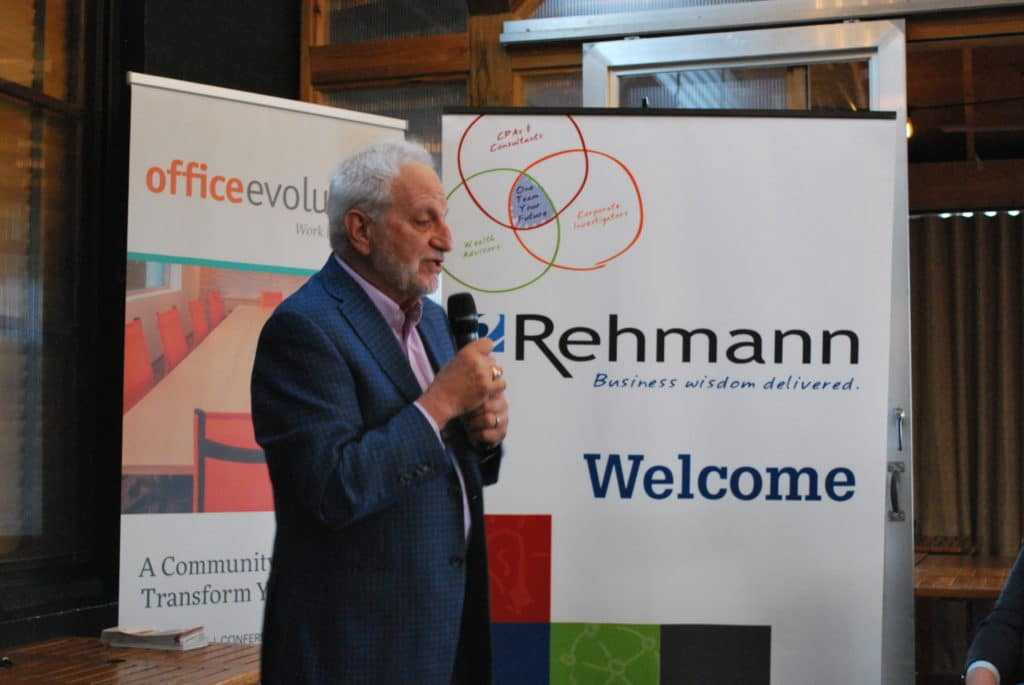 The biggest theme to emerge from the talks at the Google Leaders Connect breakfast was that managing the often high-performing young talent that comes into Google is a unique challenge. These are people who have basically never failed, Matt said, and so managing them through work challenges involves figuring out how to level them up to senior positions in their career where they need to understand how to stay nimble and adapt to change and cope with failures. "Managing high performers is a little intense," Stacey said. "Everyone is top of their class. No one's really failed.... At Google the only constant really is rapid change. I love that, I feed off it, but not everyone is comfortable with that. A lot of my job is to manage through that change."
"We are a feeder office in Ann Arbor," Matt confirmed. "We pull in a lot of undergrads and set a high bar academically. They have done nothing but win. It's important to me as we bring young talent in to coach them in the importance of failure." Matt said that what encourages people to learn through failure is making sure they feel psychologically comfortable in a space to express themselves. Again, the room was skeptical behind the scenes if a large company's jargon promoting a vision of transparent agile culture could live up to the realities of daily business. Dr. Rob asked Matt what Google saw as coming in the future as they rapidly adapted to changes in the tech industry and business. "We don't know," Matt said simply, so there's some transparency for you. "Nobody saw Google coming. We created something unique and special. A lot of companies are out there now creating something new." He added, "The pace at this company is like nothing I've ever seen." Matt said he finds it invigorating, and that Google encourages something called "pretotyping" which is even faster than prototyping where you get an idea outlined, get it out to market fast, and go back to another idea. That's how Google's Gmail was created, he said, "through Google's 20% projects," in which Googlers are encouraged to spend 20% of their work time working on ideas outside of their daily work.
"Automation is very real," Stacey said as a followup to this, and replacing jobs people are concerned won't come back. "Because machine learning is the way of the future, a lot of agencies and small companies see this as a threat. We try to automate boring product things so your agency can execute strategy for clients. But the process can be fear-based." Indeed, a lot of tech pros locally seemed aware that the shine was off the idea of constant disruption in an industry that disrupts itself as much as other industries, and can put entire economies out of business, but the conversation was an important one. How can a tech giant responsible for so much online culture and business success give back, contribute as a pillar of the tech community, and make sure that the only companies winning aren't big ones like Google, Amazon, Facebook, and Twitter?

Multiple hard questions came from small design houses, and Dr. Rob himself brought the discussion back around repeatedly to the most embattled of industries today: local news. "Google came in to Ann Arbor when Pfizer was leaving," he said, "and Pfizer was a very community oriented company. With the collapse of the local news industry, Ann Arbor is a very different place now." Google cannot solve these problems nor be blamed for them, of course, but Matt tried his best to explain that one thing Google does is make large investments in news, because Google doesn't want their advertising small business clients to go out of business, and the same goes for publishing and any company reporting information online. Stacey said one thing Google does to help clients beyond advertising setup is offer them big data insights from Google to help them be informed for their clients, and they have created Google Marketing Live, which is a regular webinar for marketers.
Audience member Roger Fraser asked what Google's turnover was with the rate of disruption and change the company processes. Stacey responded that the company's focus is to equip young people early in their career to build their career at Google, or to empower them to go elsewhere. "We are a transient office in Ann Arbor because students come and go, and we love it," she said. "People come in the early stages of their career, and we also bring in more experienced people from LinkedIn and so on. People often leave Google to get an MBA, work in a family business, or often working up their career ladder at Google. We have career conversations one time every quarter." Matt finished by saying that many people find the process of getting a job at Google opaque, but recently the book Work Rules was published to demystify the process. "We found that you shouldn't be talking to more than 3 people at Google before you're hired," he said, "otherwise it creates too much spin. That's still the case today. You talk to 3 people. That's it."
We're glad that so many tough questions were raised this morning, despite it leading to a less spirited tone than previous breakfasts we've attended, so it didn't become a matter of visionary talking points however accurate or well intentioned. As the tech industry faces unprecedented rates of economic change it precipitated, a lot is gained from these discussions among people who have boots on the ground in tech towns across the U.S. We'll be at Pasick's next event in October, which is also tech focused and all about options for financing tech businesses--another important topic. You can request an invite to Leaders Connect and to be added to the mailing list for future events by visiting Dr. Pasick's blog here.
ann arbor business news, ann arbor networking, ann arbor tech, google, leaders connect, rob pasick, zingermans
---