Censys Announces New Enterprise Platform To Curate Mass Search Data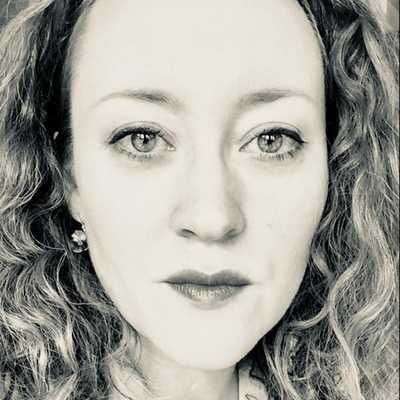 By Laura Cowan
Laura K. Cowan is a tech editor and journalist whose work has focused on promoting sustainability initiatives for automotive, green tech, and conscious living media outlets.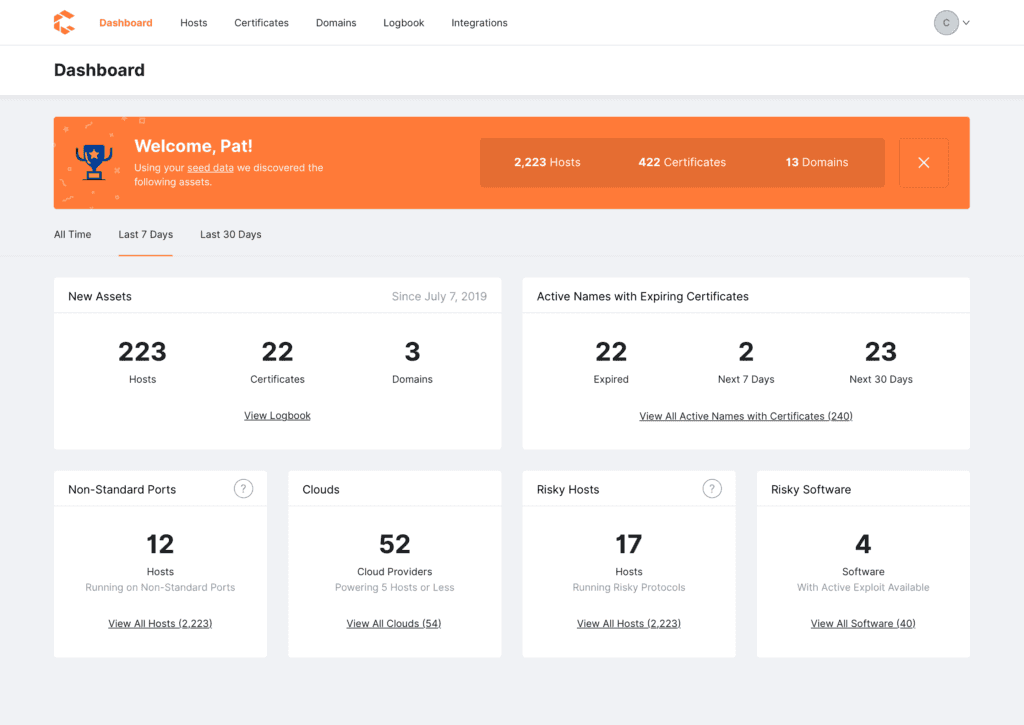 The Censys Enterprise dashboard, where users can view cloud providers, certificates, hosts, and types of software their companies are running online.
Several months ago during our launch, Cronicle interviewed Censys co-founder David Adrian to hear about how a University of Michigan student went from falling into a research project to avoid a machine learning class to having 30,000 customers. Since that interview, Censys has expanded down into their first-floor suite on Ann Arbor's Main Street from the second floor, planned a security-themed tech talk for the fall with a colleague from Palo Alto, grown from 15 people to 28, and now just publicly announced their new Censys Enterprise platform tool.

The Censys Enterprise platform curates data sets for users so they don't have to wait 10 months for a data scientist to analyze the massive amount of information Censys can deliver about their servers, domains, and other assets online. We wanted to see if we could dig into what this new tool does, so we sat down with Censys co-founder David Adrian again at Roo's Roast on Liberty to talk features. Everybody knows Censys offers a huge amount of information regarding a customer's assets online, but how does the Enterprise Platform help them sort through it all?
"Infrastructure online has gotten more complicated in the last few years," Adrian explains, "even if it's just public-facing and what a hacker can see. Companies are hosted on multiple clouds." While the security team is trying to figure out what each team is running to determine best practices, Adrian tells us, Marketing might be running a CMS, sales a CRM, and Dev something else. That's why the new Censys tool organizes information on a dashboard that categorizes data by cloud providers, certificates, hosts, and types of software companies are running online. It makes things easier to see, easier to understand in context, and also comes with a lot of extra historical scans. "We make it easier to understand what you're running," Adrian says. "We show you the software running on your host, and we throw in network scans we've done over time, which provides some credibility."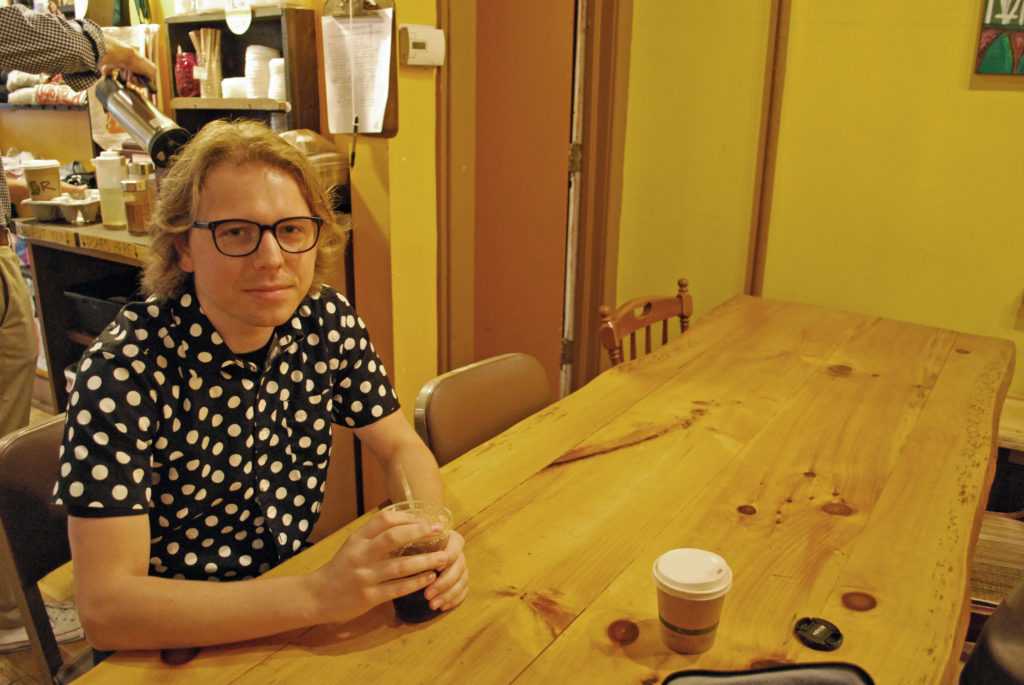 Would you believe this photo started out significantly more yellow? David Adrian having a Nirvana moment at Roo's Roast in Ann Arbor.
How is providing all this information about a company's assets hacker-proof? Do hackers try to use the Censys system to scan for vulnerabilities in company infrastructure?
"We have a sales process for that," Adrian says. Do people set up shell companies to snoop on competitors? It's not hard to imagine entities using Censys for competitive intelligence or to search for security vulnerabilities. "No," Adrian assures us, "we have domain verification and other processes in place to make sure companies are who they say they are, and then we're set up to deliver their company information to them. Company X is set up to look at Company X's info." That could include names, domains, certs, and what clouds the company is running on.
"We started out with data that was limited to what we were using for research papers in 2015," Adrian laughs as he talks about how much the company's offerings have grown, "which happened to be useful to some people but is a pretty niche use case. Now we're tweaking presentation and doing analysis for people with a much larger data set." Censys looks for trends, and more than anything provides context to help clients understand what they're seeing, though you still have the option of using their semi-curated and raw search tools. It's a natural evolution for the small tech startup, which has been moving from the very beginning toward supporting clients more so they don't need extra staff to make sense of the massive amount of data they provide.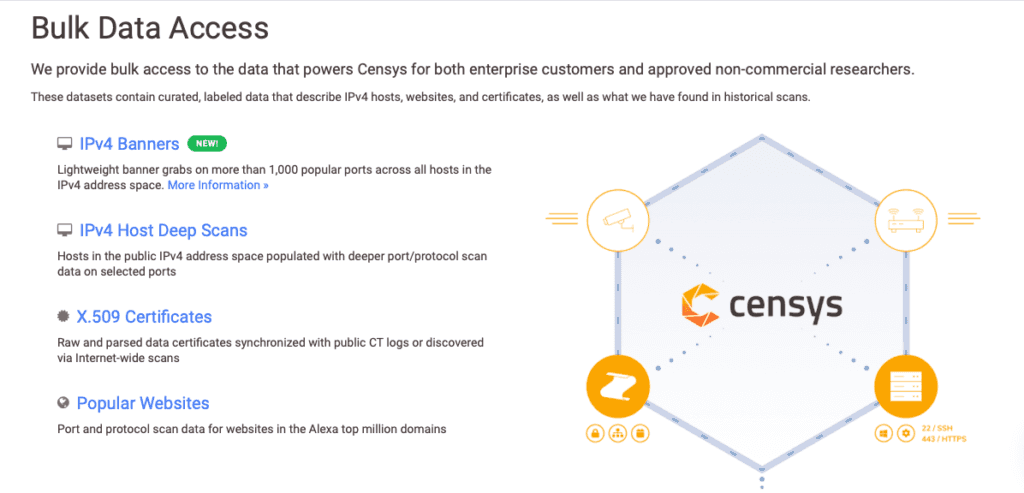 Bulk data access from Censys is still available alongside the more curated data sets, as is raw data searching capabilities.
More than anything, Adrian says, Censys seeks to provide freshness of reliability. He says the company does this not only through providing more curation and oversight of the data clients mine from Censys, but recruiting in Detroit, Ann Arbor, and from other tech towns in Silicon Valley, Austin or elsewhere that offer the growing startup cutting edge talent. Adrian confirms there is a growing interest in moving to Midwest tech companies from the expensive coasts because despite the desirable culture, the cost of living there has increased so exponentially in recent years. "We're happy to talk to them," he says, and provide them with a balanced lifestyle in the Midwest tech ecosystem.
Adrian says Censys will be hosting their talk with a Palo Alto colleague in the fall in a Duo Tech Talk style get-together to talk security, so stay tuned for that. If you're interested in connecting with the Censys folks, you can check out their job boards. They are definitely still hiring, currently for multiple engineering roles, product managers and a technical writer. To really get your hands dirty, request a demo of the new Censys Enterprise Platform product to try it yourself.
ann arbor business news, censys, censys enterprise, david adrian, tech news, web scan
---