ACRE AgTech Accelerator Connects Agriculture & Tech In West Michigan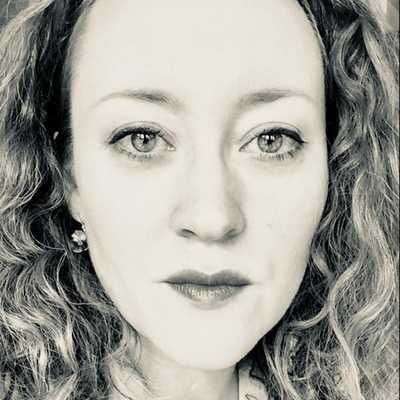 By Laura Cowan
Laura K. Cowan is a tech editor and journalist whose work has focused on promoting sustainability initiatives for automotive, green tech, and conscious living media outlets.

Age-old story at this point: "A lot of people don't realize how important supporting entrepreneurship is for the economy," Doug Huesdash, COO of the ACRE AgTech Incubator in Allendale, west Michigan, tells Cronicle. "We see GM and Steelcase, and we need them, but small business hiring now equals large company hiring." This is according to GAN, the Global Accelerator Network that Acreagtech is a part of, a spinoff of Techstars.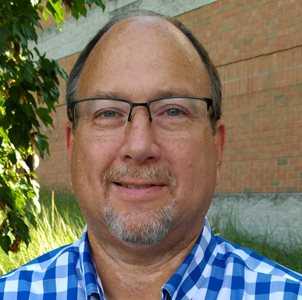 Doug Huesdash is COO of Acreagtech and connects with founders based not only on an MBA but his experience starting a business in his garage.
In asking farmers and agriculture-oriented businesses why people are often slow to adopt new tech, Huesdash said he often heard two responses.
ACRE AgTech belongs to GAN because it gives the small accelerator access to information and startup expertise from across the world. It's also how ACRE AgTech came to bring a startup from Beirut to Michigan to develop its agriculture-oriented tech for hydroponic farming pods.
One: "I'm 75 years old and not changing my methods."
Two: "Nobody asked me what I wanted."
Huesdash says that tech companies bringing in their solutions for agriculture often haven't done a proper customer discovery process. Many are engineers and scientists who haven't set foot on a farm. Nevertheless, there is a lot of demand these days for high-tech solutions to problems in agriculture. One of the startups ACRE AgTech supports, Wildlife Defense Systems out of St. Mary's, Georgia, has created a noise-based nonlethal bird deterrent system that wards birds off of spaces where crops are growing. Instead of scare tactics, the system interferes with birds' natural communication systems so that they avoid the area and spare the crops. Huesdash says this is a great replacement even for propane cannons often used at airports, where birds hear the cannons releasing propane to fire and fly off only to come back after the cannon has fired.
"Birds are smart," Huesdash says. They had to go pretty high-tech for a well-researched solution to the problem, which causes massive crop damage yearly in the United States.
"We've sorted a bunch of these startups and can say we think these 1 or 2 can deliver what you need as a trustworthy partner," Huesdash says of ACRE's work to connect founders and markets, "and we can support startups who need a boost in business support services to get started, such as marketing and accounting."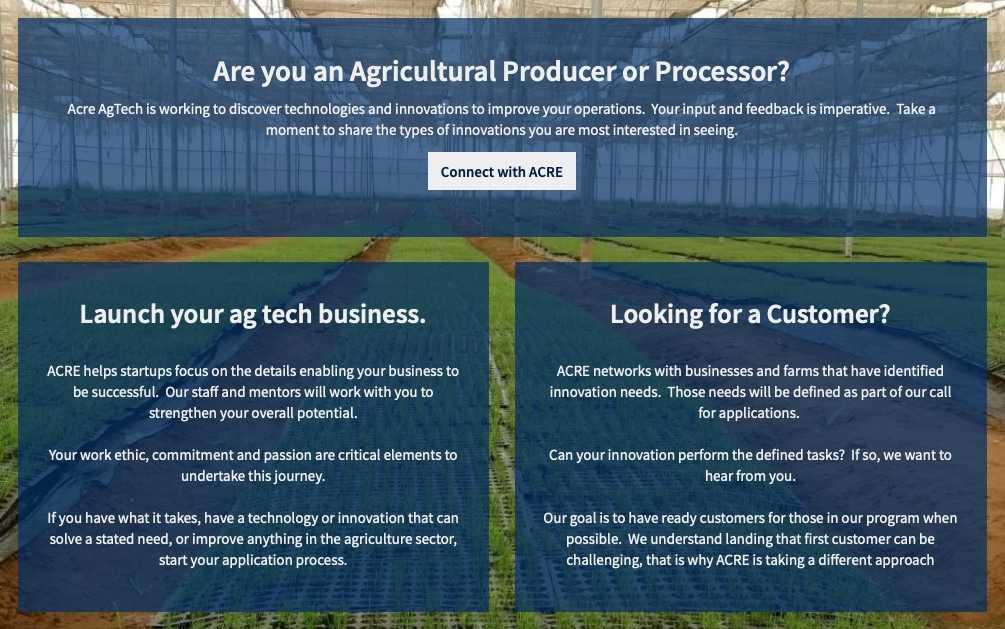 There are just 4 companies in ACRE AgTech's inaugural cohort this year as the program ramps up, chosen out of 40 applications. Wildlife Defense Systems is joined by Burly, which has created an app and system for sharing underutilized heavy farming equipment that sits unused 60-70% of the time, and insuring and replacing it for busy farmers if it's damaged to get crops harvested on time with little risk of equipment being unavailable. EnMass Energy from North Carolina enables farmers to take farm waste to new biomass generators. And Life Lab Inc. is the startup moving from the Middle East to take advantage of Michigan manufacturing talent and indoor growing needs to improve its modular hydroponic growing pods that extend growing seasons and allow farms to grow green beans next door to pineapples with massive reductions in water and labor usage for up to 30x crop yields.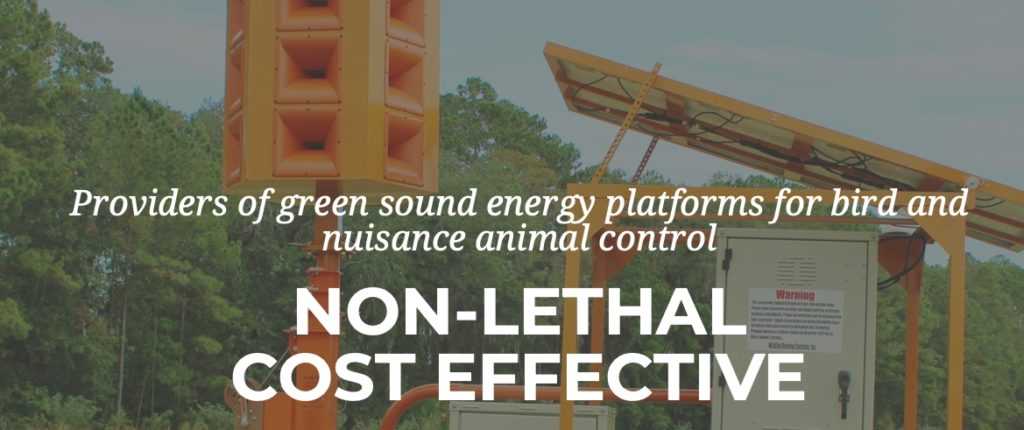 Most importantly to Huesdash is to get the word out that agriculture is not just food production. Many high-tech industries rely on farmers as the original source point for their materials used in fabric and apparel manufacturing, pharmaceuticals and more. He hopes that as agriculture moves high-tech, more founders and farmers can partner to support Michigan's agriculture industry, which he says is #2 in the United States only after California for diversity--"a vital key to innovation," Huesdash tells us, because in an economy with diverse crops and livestock, founders find easier fits to partner in developing specific technologies.
ACRE AgTech is just getting started and still looking for sponsors and partners to connect Michigan's agriculture and tech industries. If you would like to connect with Doug Huesdash or other leaders of ACRE, you can find their information here.
acreagtech, agriculture startups, agriculture tech, doug huesdash, high tech agriculture, michigan agriculture news, west michigan tech
---