funding, medical tech, software
6 Detroit Tech Startups & Orgs Rocking Detroit's Tech Revolution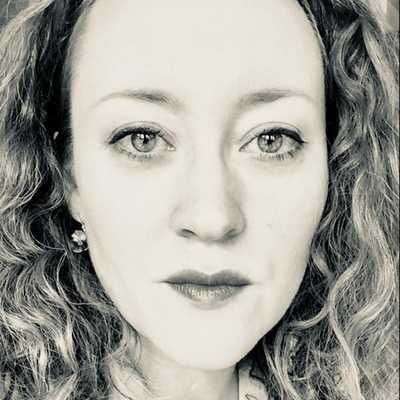 By Laura Cowan
Laura K. Cowan is a tech editor and journalist whose work has focused on promoting sustainability initiatives for automotive, green tech, and conscious living media outlets.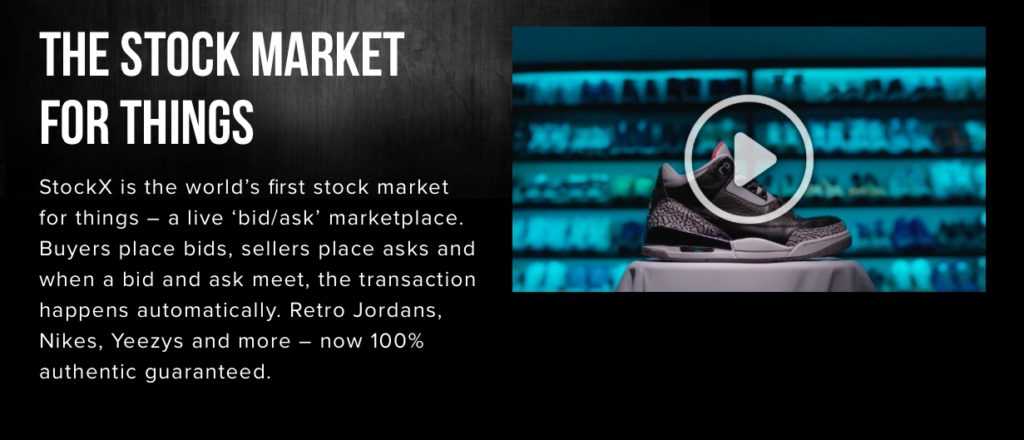 Detroit Tech Startups
As of 2019, Detroit now has 4 unicorns--Duo, Stockx, Rivian, and OneStream--tech companies valued at more than 1 billion dollars. Detroit is home to a growing number of startups that are slowly revolutionizing the city's economy and the economy of the Midwest, which is attracting back talent from the coasts due to balanced work-life culture, affordable cost of living, and growing tech-related industries. It's still a work in progress, but Michigan appears to have finally stemmed the tide of talent leaving for jobs elsewhere.
From advanced manufacturing to fintech, Detroit's business culture is slowly changing, a lot of it enabled by new technology. Auto manufacturers are quietly searching out talent and consulting for innovation they can't manage completely in house. The old automotive money of Detroit is still a powerful force in the city's economic structure, but these days you'll find a lot more openness to incubators and entrepreneurship.
We present you with a short list of tech companies from Detroit that will take you down rabbit holes to discover hundreds more. Our coverage of Detroit is just ramping up, and we don't just cover the startups with the most funding, as worthy as the companies in that space are right now. Cronicle is interested in companies that are on the edge of new industries, or the people behind new inventions and communities, so you can see the map of what's unfolding in Great Lakes tech. That's what Detroit does best, after all. Digs in and builds something.

StockX
This one's a no-brainer because StockX, the "stock exchange of things," which mainly offers luxury sneakers and other high-end goods such as handbags, is Detroit's hottest startup, with a new CEO and explosive growth. Founded in 2016, StockX was created by Josh Luber, Greg Schwartz, and Quicken Loans chairman and Cleveland Cavaliers owner Dan Gilbert, who is known in Detroit for building buildings and owning everything. This report by Ann Arbor-based EntryPoint on the Detroit tech and startup ecosystem as reported to Crain's Detroit Business explains a bit more of why StockX is leading a wave of new tech businesses in Detroit, but there are still some problems to overcome such as lagging diversity. We recently caught up with StockX again at DevOps Days Detroit, which you might like to read if you're interested in how StockX verifies the quality of the high-end sneakers being traded on their site.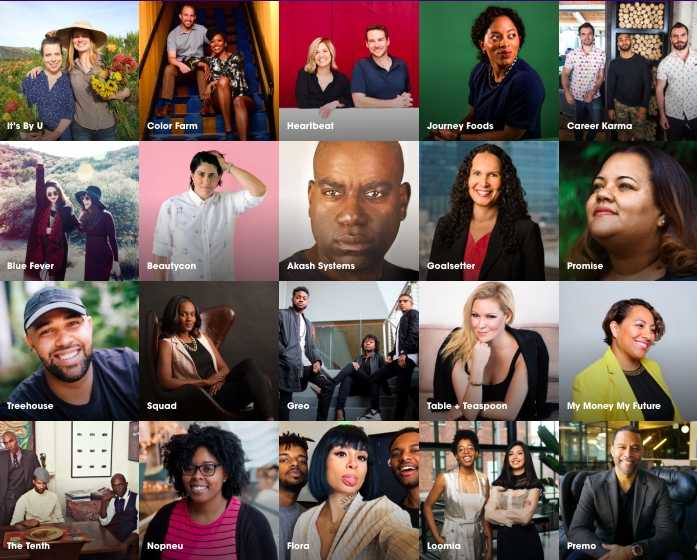 Backstage Capital
Addressing the diversity problem is Backstage Capital of Detroit, a VC firm that has invested over $7 million in 120 new startups led by underrepresented founders. Backstage connected with Cronicle at Intermitten Conference last year in Ann Arbor and is constantly on the scene of startup pitch competitions and launches in the Detroit area, supporting new ventures and looking for great founders and ideas to invest in. Not a tech company but highly integrated into a growing movement of Detroiters to support Detroiters in the tech scene. Managing Director Monica Wheat often speaks at local and national events, and you can follow her on Twitter.

Airspace Link
A sleeper in the drone tech space is AirLink, which you can only tell is Detroit-based because that's where they're hiring and all their demos show photos of the Lodge Freeway in Detroit. Airspace Link is a SaaS platform for managing local government airspace for drones. We mention them because managing air space is an important issue still hardly addressed so far when it comes to drones or small personal aircraft. We're looking forward to hearing where Airspace Link goes.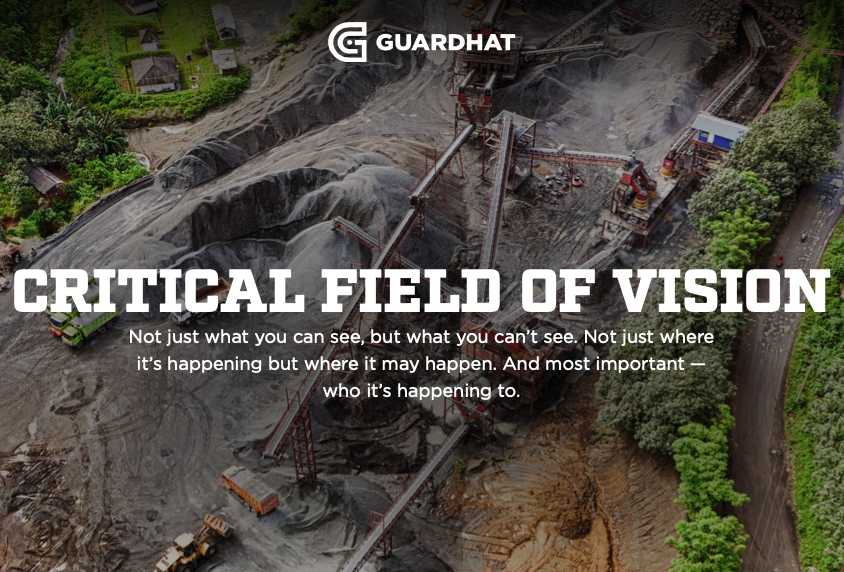 Guardhat Technologies
We noticed at TU-Automotive Software conference that a growing number of companies were using precise global positioning or similar systems based in AI to create a grid for mining all kinds of data for vehicle safety, navigation, road condition monitoring, and even safety in mines. It's tech that has only just begun to be explored for possible applications. Similarly, IoT is now expanding to be used to predict algae blooms on the Great Lakes, or to mine data for safety applications. Guardhat on Woodward has created a safety detection system that collects, delivers and analyzes data for workers or environments in construction, mining, forestry, transportation, utilities and other similar industries.
Employees can wear detection devices that hook up to an IoT platform to visualize and analyze data on an environment and track safety and work conditions. Guardhat's system can provide data that helps get ahead of problems before they become major safety issues. Billed as the world's most advanced real-time situational awareness and data analytics platform for industrial workforces. We can see a system like this supporting large-scale firefighting efforts as well, or supporting and informing first responders in an earthquake-prone region.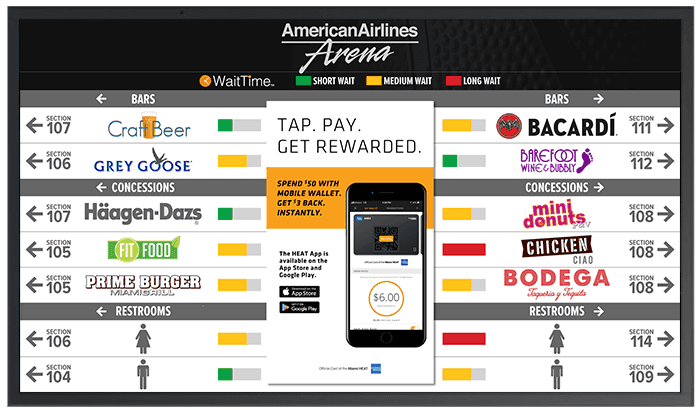 WaitTime AI
Do you really want to get up from your seat at the stadium to go get a hotdog right now? What's the wait at the concession stand? How about the bathroom? AI to the rescue. We can see this tech becoming so ubiquitous we don't know how we ever did without it (and then writing all kinds of articles about how we all should unplug and learn to gauge these things the old-fashioned way). WaitTime AI is AI that powers sensors around stadiums and restaurants to monitor in real-time whether a certain vendor or location has a short or long wait time. Cool, huh? Seems so obvious. The app looks like a list of vendors of various types with green, yellow, or red bars next to their logo displaying the wait time.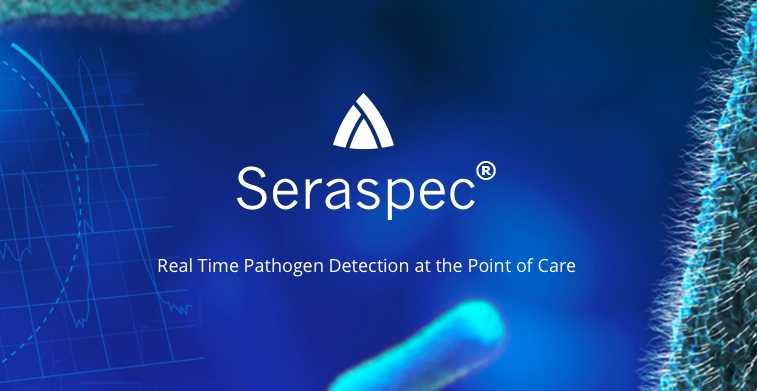 Seraph Biosciences
Seraph BioSciences has created a device that analyzes pathogens on the go to shorten the wait time for shipping out bacterial, viral or fungal cultures for analysis while an outbreak is still spreading. Seraspec is a "portable, point-of-care technology for real-time pathogen detection and identification." Disruptive tech in the healthcare space because it can be used to prevent disease outbreaks from spreading to pandemic levels, Seraspec is likely one of many similar technologies soon to be on the way to help fight antibiotic-resistant bacteria and more. You can watch the TEDx talk on Seraph here. Founded by Dr. Charles J. Shanley of Wayne State, President and Chief Executive Officer of Wayne State University Physician Group and Vice Dean of Clinical Affairs at Wayne State University's School of Medicine.
airspace link, backstage capital, detroit tech startups, guardhat technologies, seraph biosciences, stockx, waittime ai
---