Tinkertech Is A 3D Printing Laser Cutter Sewing Machine Electronics Controllers Santa's Workshop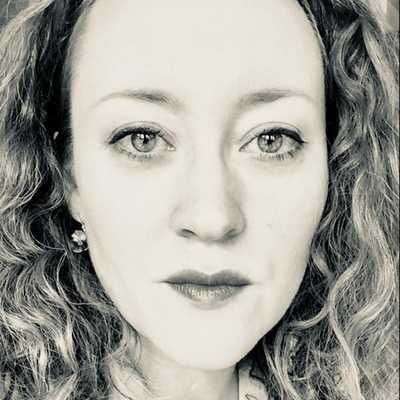 By Laura Cowan
Laura K. Cowan is a tech editor and journalist whose work has focused on promoting sustainability initiatives for automotive, green tech, and conscious living media outlets.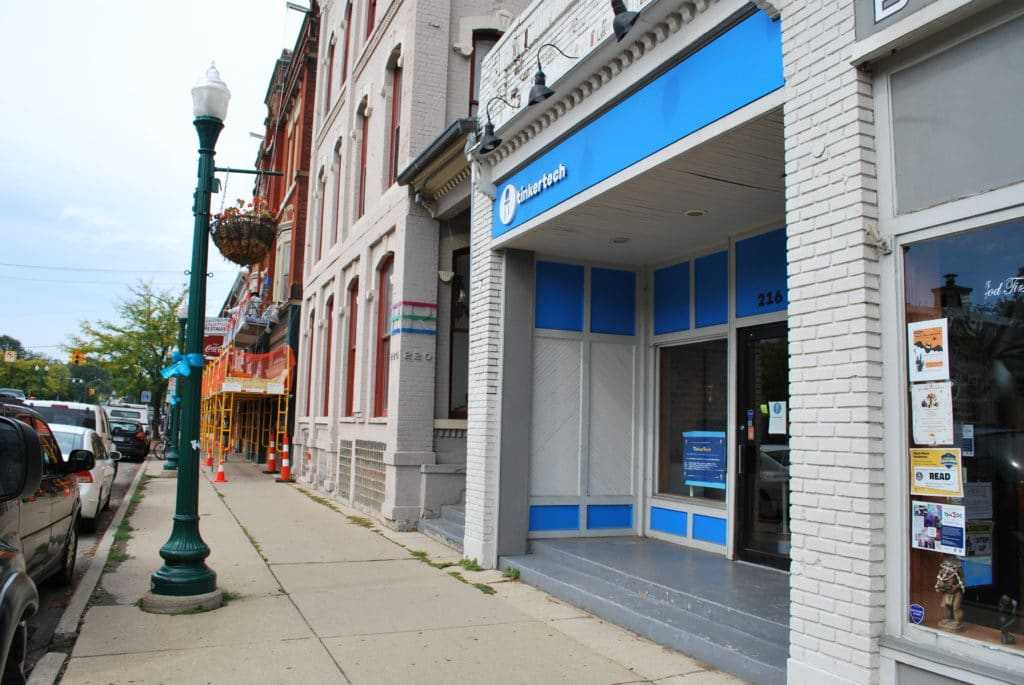 216 W. Michigan Ave. Michael Ploof of Tinkertech in downtown Ypsi, right across from SPARK East headquarters, has a unique space. Sewing machines line the room that looks out of a storefront on the main drag packed with antique tin-ceiling shops. Events here at Tinkertech focus on everything from Arduino controller programming for automatic garden watering to 3D printing and laser cutting to serging. It's a little piece of geeky paradise.

"My intent with Tinkertech was to focus on small digital fabrication," Ploof tells us.
"I wanted to teach people to use tools or Arduino controllers. There's this conception that these things are too hard to learn."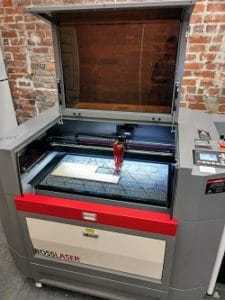 So where do the sewing machines fit in?
"I had people who wanted heavy duty sewing machines to do some projects, and that was a stepping stone to get them in the space to be around these other tools," Ploof says.
The Maker community welcomes a variety of hobbyists, and Ploof says offering a wide range of meetups and classes helps him welcome people into a culture where they can feel more comfortable learning new things that might have intimidated them before.
"We have a wide range of people in here," he says, "from a 14-year-old kid doing 3D printing to train model building to people using the laser cutter to create specialty components for experimental setups."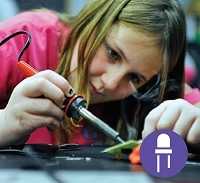 Tinkertech is a STEM education space, as well as a retail shop for electronics components. Ploof also consults doing custom electronics design and software development.
How can you get connected to all the Maker fun: Ploof hosts a huge variety of classes, including a lunchtime meetup tomorrow Thursday November 7 at noon.
Ploof says he is also looking for more people to share their unique skills by teaching classes in his space, particularly in programming and with crafty Maker themes. A possible expansion he has planned involves doing screen-printing and letterpress on site.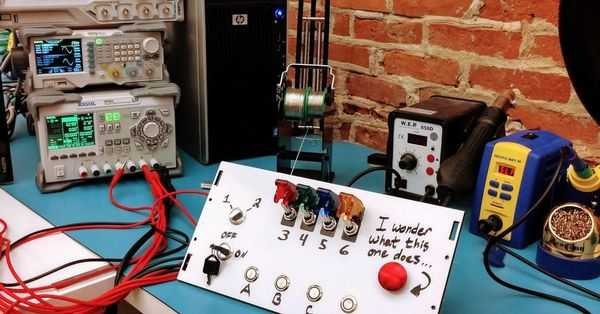 If you'd like to connect, you can find the Tinkertech events list here to choose any one of a dozen events to attend, call (734)707-8019 or email Michael Ploof directly to talk about your class idea. We hope you have fun!
3d printers, electronic controllers class, laser cutters, michael ploof, serging class, tinkertech makerspace, ypsi maker space, ypsi tech
---