Software Company Jottful Builds Creative Community in Tech and Coworking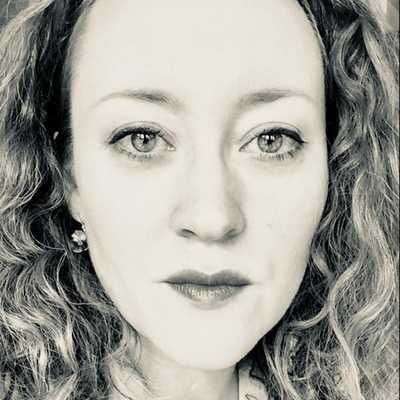 By Laura Cowan
Laura K. Cowan is a tech editor and journalist whose work has focused on promoting sustainability initiatives for automotive, green tech, and conscious living media outlets.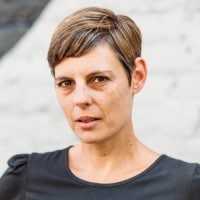 The ladies who run Jottful set out to help very small businesses with fewer than 5 employees create professional websites. "Our clients are often self-employed consultants, or service-oriented businesses," says Dawn Verbrigghe, founder and CEO. The service is perfect for everything from "life coaches to management consultants to Main Street service businesses such as martial arts studios, beauty salons, and custom cake decorators." If a business needs more than a build-your-own site but can't afford the commonly quoted $5k price tag for a custom website from a creative agency, Jottful fills the gap in between. But then, the scope of what Jottful was managing expanded, and in more than one direction.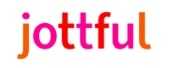 "One of our customers was Cowork Ann Arbor," Verbrigghe says. Cowork Ann Arbor is a co-working space downtown that is hard to spot because its only access is through the back alley off Liberty and Main.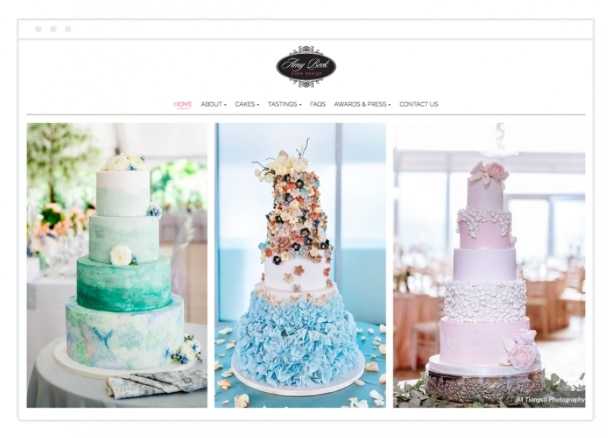 A website designed by Jottful for a cake decorating business.
"We were based in the Desai Accelerator," Verbrigghe says. "The university graciously let us stay around and we got a year [of office space] in the accelerator, but then we found out that the person who ran Cowork Ann Arbor was moving. We had seen the space before, and it had a lot of potential. You can't beat the location." Jottful took over the lease of Cowork Ann Arbor, and began to run the co-working location at the same time they ran Jottful. "We're this tiny 3-person anchor tenant," Verbrigghe laughs, "and we're the biggest company here."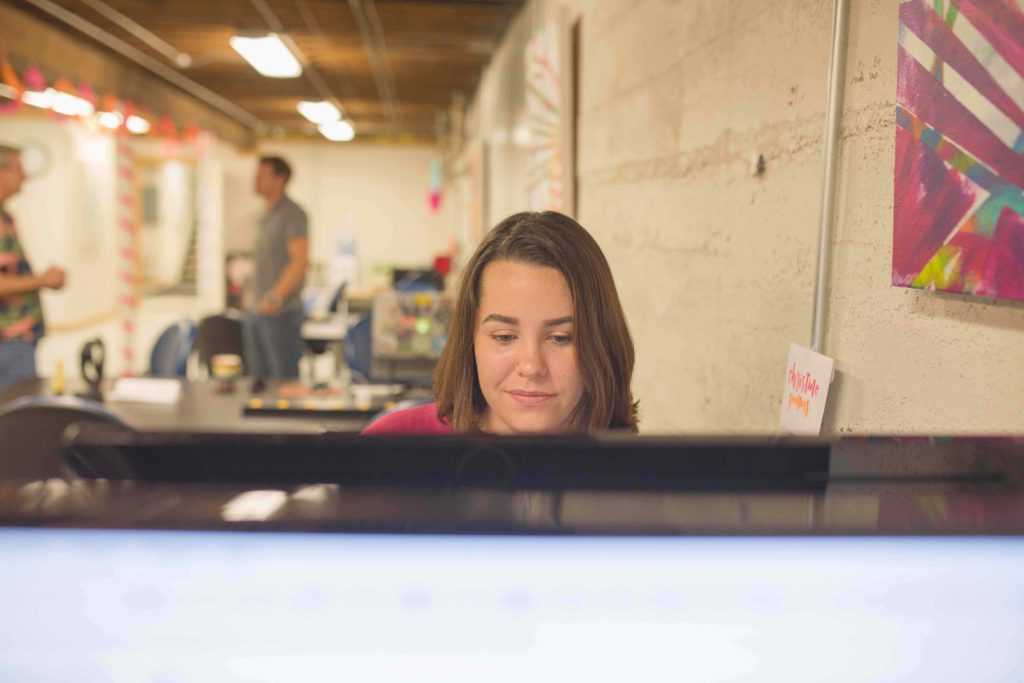 The Cowork Ann Arbor office is just a single main room with desks, so it does work for micro-companies, and that is a fit with Jottful's clients and creative colleagues in the web development space, who often are also individuals or very small companies of just a few people. The office has an unusual entrance, with a dozen doors to professional buildings lining an alley that, because of the high pedestrian and delivery traffic, is one of the most tracked alleys in the country--camera monitored by Ford for data to create pedestrian and traffic simulations. Oddly, this setup creates a unique amount of privacy for these tiny enterprises.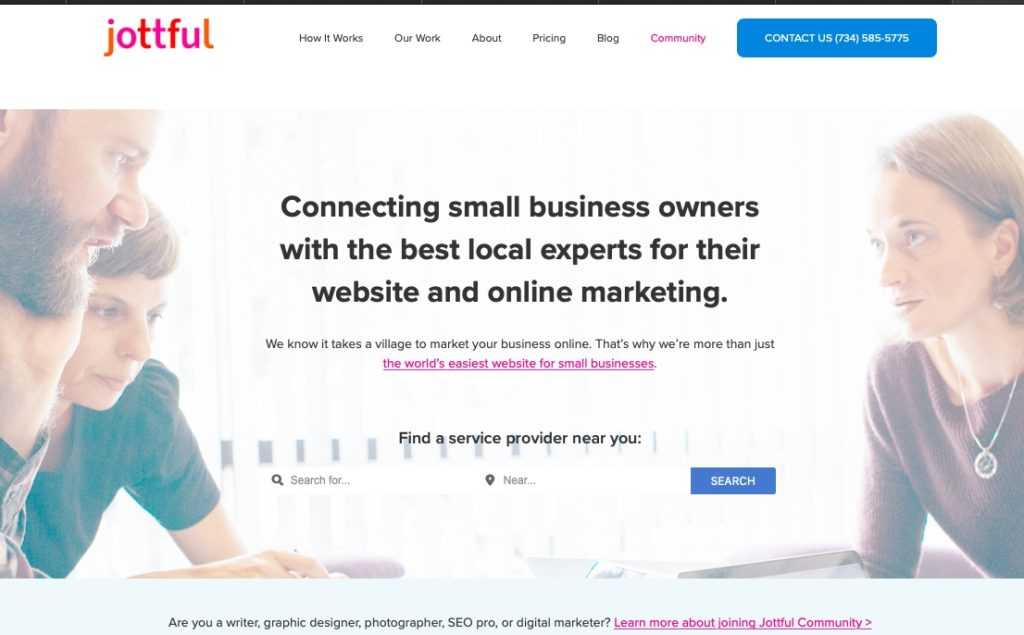 The Cowork Ann Arbor space, unlike most other co-working spaces, has no windows to face the main drag. Two small conference rooms in the back offer additional privacy for phone calls. If you're a tech worker or lone vigilante founder that wants an office people don't look into like a fishbowl, this one is a place you can get some work done. It might not work for folks looking to host a lot of meetings, as they've taken to calling the entrance Jottful Alley and it takes floo powder to find it. But it is flexible, rentable by as little as one day per week, and very affordable for new companies and self-employed individuals who want "an office away from home."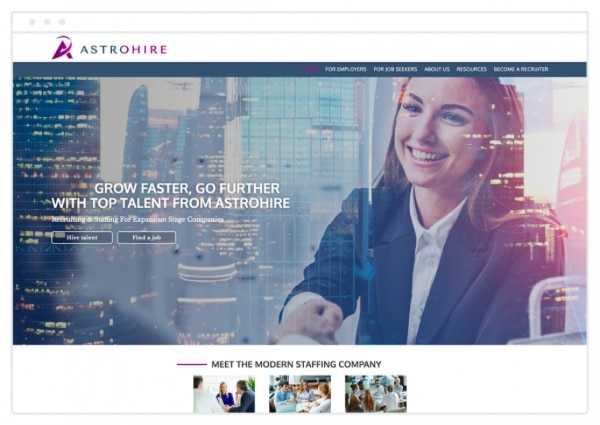 Building Up, Building Out
Verbrigghe says she and Jottful Business Development Lead Natalie Bruno work together with a small team to build the websites, but because they aren't an agency and now find themselves running a co-working space as well, they have also put a lot of time and energy into building out the Jottful Community. The Jottful Community is a group of roughly 1200 people who offer creative services complementary to what Jottful does. Jottful doesn't offer logo design, create website content, and the like, but they can connect you with someone who does.
"Anyone can be a part of the Jottful Community," Verbrigghe tells us. Even better, the community is organized in listing results by zip code almost like Airbnb, so you can see who you might be contacting and how close they are to you geographically. It's a great way to either find creative talent for growing your business, or to be a part of a community as a creative professional yourself.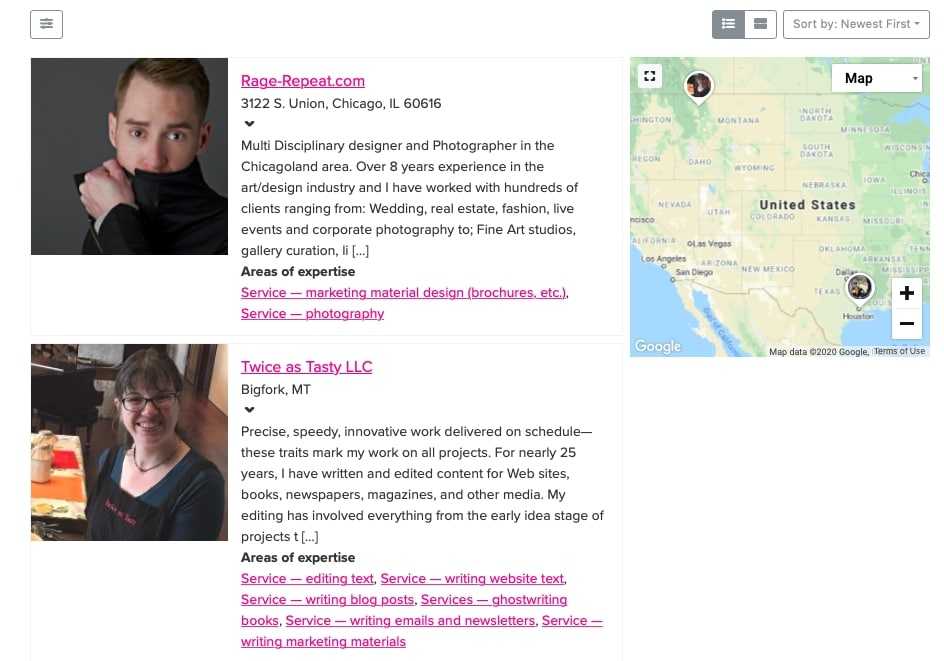 Events With The Ann Arbor Creative and Tech Communities
You can meet local members of the Jottful Community for snacks, networking, and music at an upcoming public event. Members of Cowork Ann Arbor and the Jottful Community including writers, photographers, designers, and digital marketers will hang out and discuss ways to co-market, share business, and work together. The event will be hosted by Jottful at Cowork Ann Arbor on Thursday, February 6 from 5-7 p.m. They are located at 323b Main Street, accessed off Liberty between La Taqueria and The Cupcake Station, about halfway down the alley on the right.
ann arbor tech companies, cowork ann arbor, dawn verbrigghe, downtown ann arbor businesses, jottful, midwest tech news, natalie bruno, small business website design
---