12 Tech Companies & Job Boards For Work From Home Tech Jobs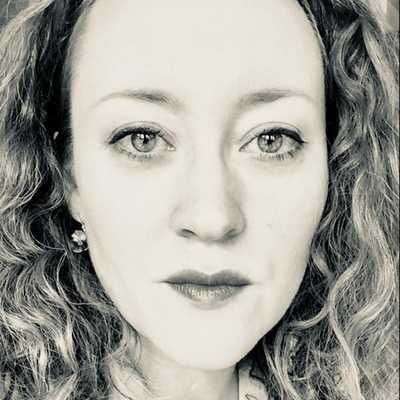 By Laura Cowan
Laura K. Cowan is a tech editor and journalist whose work has focused on promoting sustainability initiatives for automotive, green tech, and conscious living media outlets.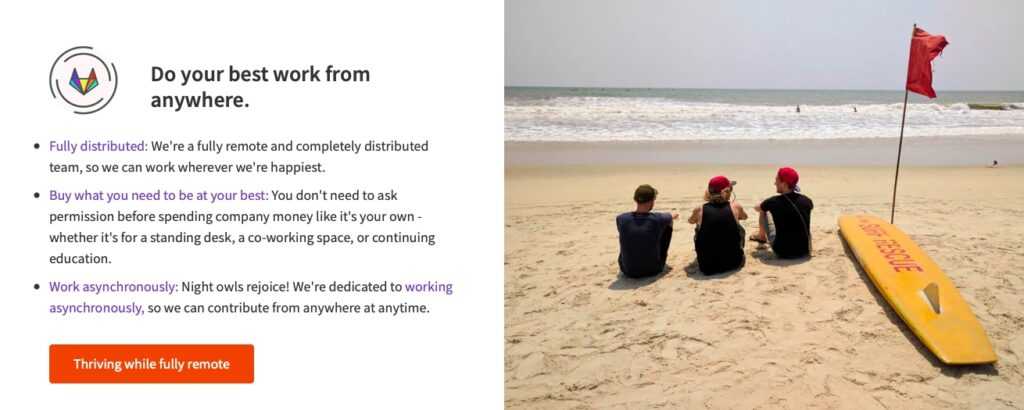 Tech companies are leading the charge to hire work from home jobs after the poorly contained coronavirus outbreak has left businesses scrambling to address workplace safety. While some workplaces will continue to allow work from home during shutdown and then return workers to offices equipped with masks, hand sanitizer, gloves, and widely spaced desks with spray shields, others are seeing the issue of protecting workers as a more longterm challenge and taking advantage of the opportunities that work from home provides.

Of course it's not of much interest to job seekers which tech companies are shifting existing employees to work from home when they're not hiring. We wanted to look into which tech companies were hiring the most new workers into remote positions. In some cases like with Twitter, the shift opens up tech jobs to people across the U.S. and the world, which will allow a number of tech workers in Silicon Valley to move to more affordable locations near family or workers from the Midwest to participate in Big Tech in ways that didn't previously balance with their lifestyle.
One caveat: some tech companies such as Facebook have announced they plan to pay salaries commensurate with cost of living, not Silicon Valley pay. Buyer beware if you live in an area of the Midwest or other part of the country with perceived low cost of living. Be prepared to cite stats on real numbers and fingers crossed you get a fair shake on that job offer. This could easily turn into the "new outsourcing" for tech companies strapped for cash looking to hire workers at lower pay outside the Bay Area.
If you're hunting for a remote tech job right now, we hope this will save you a bit of time. Here are some top tech companies and tech-specific job boards specifically focused on work from home tech jobs.
6 Top Tech Companies Hiring Work From Home Jobs

Red Hat Remote Tech Jobs Red Hat is an award-winning technology firm that strives to be the go-to company for communities of contributors, customers, and partners in creating the best open-source technology. Red Hat [is]... always interested in recruiting creative, innovative professionals who share its passion for technology. In the past, Red Hat has offered full-time, partial to 100% remote jobs to qualified candidates. About one quarter of Red Hat employees work remotely.

Cisco Remote Tech Jobs As an employer, Cisco maintains a worldwide staff of over 70,000 people and has received numerous awards for its innovative workplace, including being named one of the Best Places to Work by the Human Rights Campaign and Glassdoor, one of The New York Times' Top Employers for Women, and one of Achievers' Most Engaged Workplaces.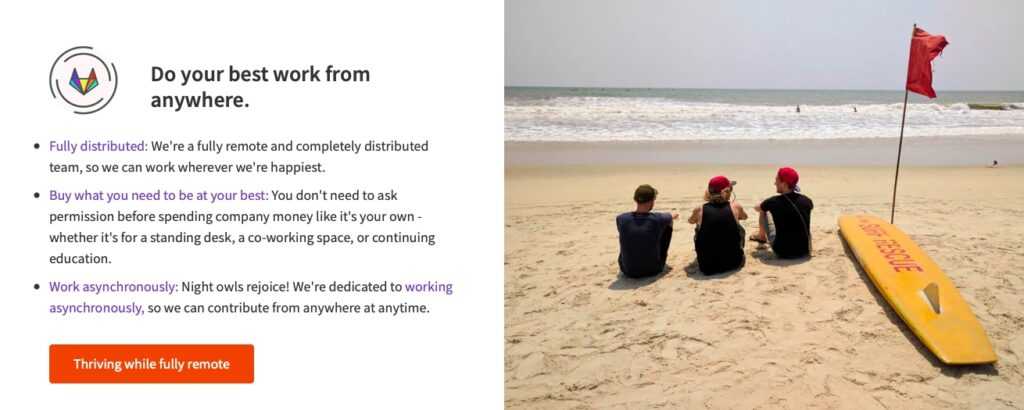 GitLab Remote Tech Jobs GitLab deserves some credit here. You may already know that Gitlab is fully distributed. That means the tech company is prepped and ready to handle the challenges of a remote distributed workforce and has the infrastructure and culture in place to cope with today's fast-paced changes. There are some disadvantages to a company with no in-person office space, but given the current situation, we can't imagine that overwhelming the pros of working in a company that isn't scrambling to adapt to work from home right now.

Veeva Remote Tech Jobs Headquartered in Pleasanton, California, Veeva is a leading provider of cloud-based software and services for the life sciences industry. As an employer, Veeva has wanted experienced and senior-level candidates to apply for open positions in consulting, medical and health, and software development.
Twitter Remote Jobs You can search the Twitter career page job board by "Remote Switzerland" and similar options that allow you to see which locations around the world Twitter allows to be work from home. Twitter recently announced that employees can continue to work from home as long as they see fit, to address safety during the coronavirus crisis.

Facebook is allowing a number of senior engineers to phase into permanent work from home. Unfortunately, the remote jobs might come with a matching remote salary that can't keep up with cost of living in more expensive areas.
6 Remote Tech Job Boards

FlexJobs Remote Tech Jobs It can be hard to find which companies are hiring remotely. FlexJobs is a job database specifically for remote jobs. Search for tech jobs location remote to see the latest offerings from all kinds of tech companies large and small. Usually a mix of work from home IT support and remote traditional positions at larger companies.
RemoteHub Remote Tech Jobs Check out this list of remote tech jobs at RemoteHub, a job board specifically for remote-only positions.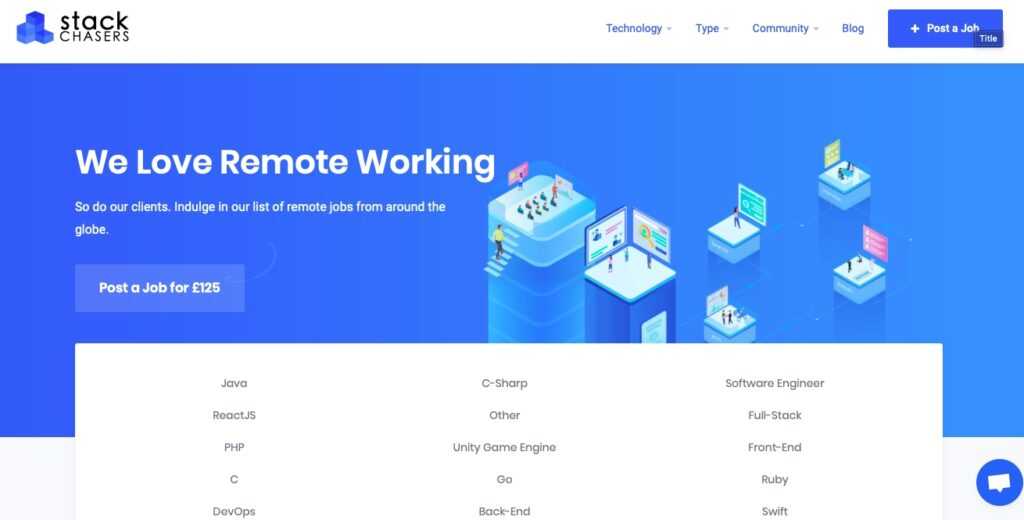 StackChasers Remote Tech Jobs A job board by developers for developers focused on remote tech jobs.
JobHuntAI is a job board for remote tech positions in machine learning. To be clear, that's jobs in AI, not jobs you will never get because an AI chat bot read your resume and kicked you out of the interview pool.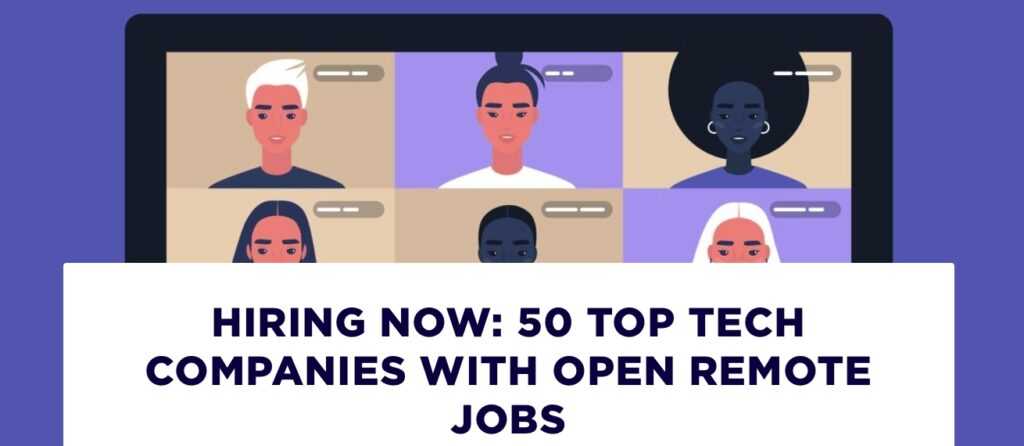 BuiltIn Job Boards Remote Tech Jobs The BuiltIn websites feature tech startups in a number of U.S. tech hubs. They have aggregated a number of work-from-home remote tech positions that are open at their affiliated startups here.
Remote4Me is a job board with tech and non-tech jobs, but has them grouped conveniently as an aggregator by job type and software language, so we'll include them here.
cloud computing jobs, life sciences jobs, remote tech jobs, silicon valley jobs, work from home tech jobs
---