What Happens To Tech Coworking After Shutdown?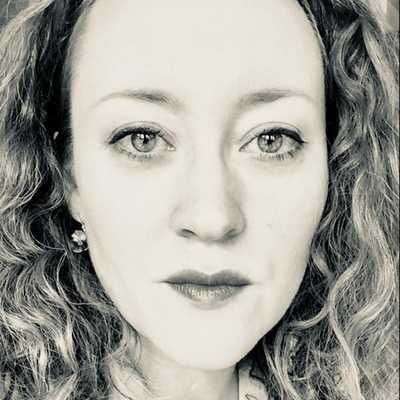 By Laura Cowan
Laura K. Cowan is a tech editor and journalist whose work has focused on promoting sustainability initiatives for automotive, green tech, and conscious living media outlets.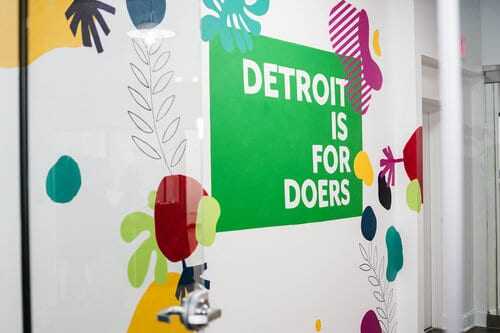 Companies around the world are navigating how to reopen after shutdown. In many cases, it simply isn't feasible for workers to return to cramped working conditions even with masks and hand sanitizer or spray shields, so many companies are extending work from home indefinitely. But tech has largely been operating on the idea that innovation happens in close quarters when founders swim in a soup of collaborative brainstorming--especially startups that operate out of coworking spaces. What happens to the coworking spaces and the smaller tech startups that operate out of these shared spaces after reopening?
The world needs to work, and small tech startups that network in coworking spaces are often the quickest to adapt to changing circumstances. We thought maybe tech coworking spaces could give us all a glimpse into what's next for the world of work. With this in mind, we reached out to Bamboo Detroit, a tech coworking space that has recently hosted the likes of Silicon Valley's father of modern entrepreneurship Steve Blank for remote sessions during shutdown, to find out what's next for coworking spaces and tech startups during COVID.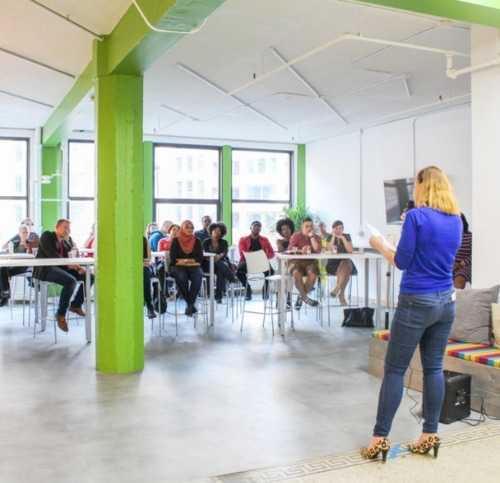 Remote Coworking
Bamboo Detroit Founder and CEO Amanda Lewan seems tireless in her dedication to providing value to tenants. She says that remote work has provided unique opportunities to bring in national names for virtual member events. But what's next after virtual stop gaps? What is a coworking space like Bamboo doing to reengage tech startups during uncertain times?
"Flexible space is often helpful to startups still finding their path," Lewan tells us. "During shutdown we switched to all virtual. But events are key to the ecosystem for these new companies." Coworking spaces offer more than desk space and events. They are often the only way to get a professional mailing address, meet investors, and make key industry connections. "Founders bump into founders here and may even merge companies," Lewan says. "Coworking spaces become a pool for talent."
So with Detroit slowly emerging from shutdown over the coming months, here's how this all goes back to a new normal.
New Safety & Cleaning Guidelines for Workplaces
First, Lewan says, Bamboo Detroit has new safety and cleaning guidelines. These include increased cleaning frequency of office spaces, masks, gloves, sanitizer, distanced desks and reorganized conference rooms, and even ways to be assured that other office mates are following the rules for everyone's safety. It's one of the first safety guidelines we've seen that doesn't fall horribly short on ways to assure cleaner office space and less germ transmission. You can read the full guidelines here to get a closer look at Bamboo's approach to social distancing and office cleaning. Breathe a sigh of relief that companies are starting to find their footing on how to handle temperature checks and assure some semblance of worker safety.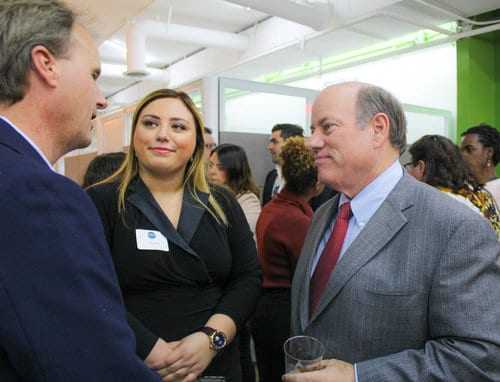 Flexible Work Schedules & Hybrid Work Arrangements
Second, "we're embracing flexible work," Lewan says. Some startups might not find as much value in distance working with a coworking space, but the organization has a community Slack channel, is broadcasting virtual events that more people are tuning in to even from Ann Arbor and farther abroad, and "we can meet founders where they're at so they don't need an office to access our programming," Lewan says. Bamboo recently offered a "Coping with COVID" series, and hosts monthly pitch nights called Startup Detroit Pitch Night (next one June 9), a local meetup group that has gone virtual. It's just one of the ways a coworking space is really a community, not only a desk space.
Do Detroiters Want To Return To The Office?
"We recently surveyed about 200 local Detroiters to find out how people were feeling about working from home," Lewan says, "and found that 70% said they missed their office. About one-third wanted to come back as soon as possible, one-third wanted to stay home, and the other third weren't sure and were considering 1 or 2 days in the office when they returned on a flexible schedule." These flexible schedules we're hearing more and more about are where a coworking space surprisingly does very well, by offering rates and services that meet workers where they're at while keeping them connected to their communities.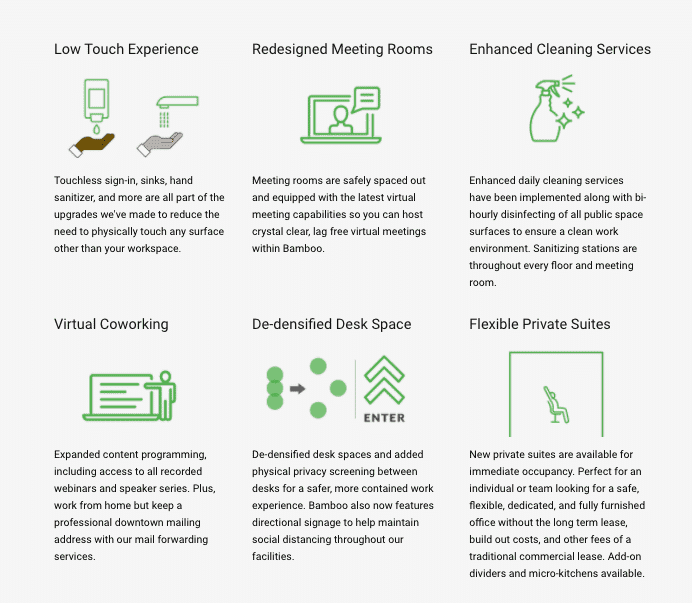 "We're expecting a slow return over the summer," Lewan says, in which Bamboo will stagger days, shift programming back to in-person as needed, and try to offer their clients what they need to support their companies. It's similar to the ways in which schools are planning around the uncertainty of the coronavirus timeline: staggered schedules, cohorts that don't mix as much, distances work spaces, and more remote community resources to allow people to make their own decisions on a rolling basis as the situation unfolds.
The value is also in staying connected to the tech and startup community at large, which can be challenging for the sole remote worker or founder. "Many startups are hibernating for a few months until they can reemerge," Lewan tells us. "During this time, Bamboo sends biweekly emails on grants and funds available to startup founders, to help them find out who is still investing."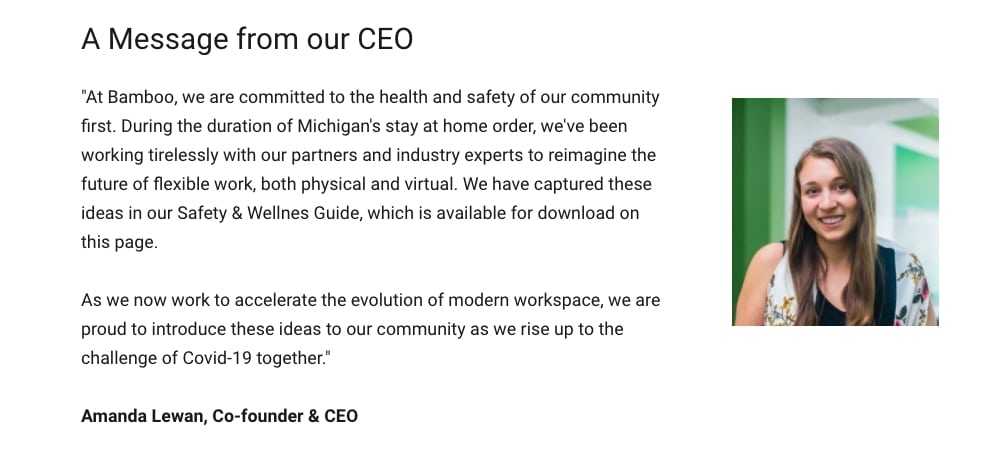 What Work Will Look Like After COVID
"This is a time for founders to revision where we emerge," Lewan says. "Corporations are being challenged to change the structure of how they work. Startups are already adapting.... If this is the great defining moment of our generation, it will be fascinating to see what that looks like."
What we will look for, and bring to you as we find it, is the ways in which tech finds new avenues to connect. That doesn't just mean virtual conferencing. We're already seeing tech communities connect coast to coast remotely, and join new communities that previously were only available in person. It's possible we're entering a new era of reshaped formatting for events, work, and life in general. We'll be here to highlight how that unfolds for tech and for startups in particular to stay connected.
If you have a story about how your company is navigating these unprecedented times, please email the editor to tell us your news. We'd love to hear from you.
bamboo detroit, coworking spaces, detroit coworking, detroit startups, tech startups detroit
---