How Do You Launch A Business During a Pandemic? 100K Ideas Takes Entrepreneurs from Ideation to Launch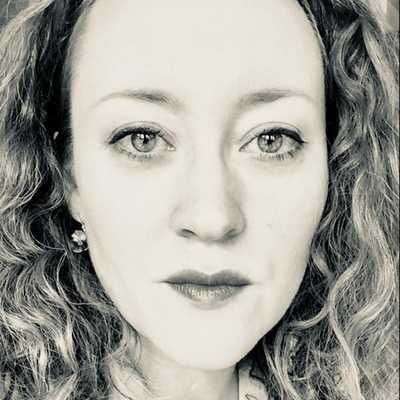 By Laura Cowan
Laura K. Cowan is a tech editor and journalist whose work has focused on promoting sustainability initiatives for automotive, green tech, and conscious living media outlets.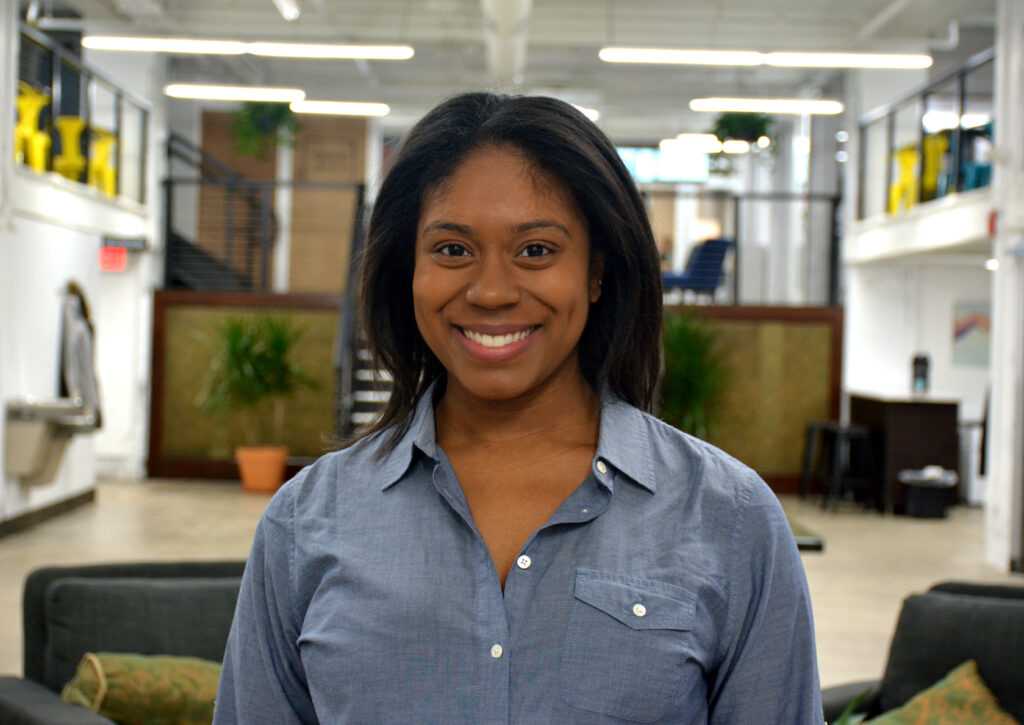 Brandee Cooke, Executive Director 100K Ideas
"Ferris Wheel Flint is the building--a coworking space with 7 floors and flexible memberships month to month for existing businesses and entrpreneurs," Brandee Cooke explains. Cooke is Executive Director of an incubator program called 100K Ideas out of the Ferris Wheel, which has been instrumental in helping new startups revitalize the city. "The city has evolved into a lot of small businesses launching and being successful," Cooke says. Ferris Wheel is the space--where people can rent the conference room, or visit the downstairs coffee shop and print shop, and then there is 100K Ideas.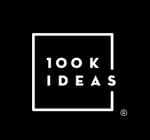 The idea is simple: anyone can walk into Ferris Wheel in Flint with a business idea, and 100K Ideas helps them organize and do the initial research. The program also offers initial 3D printing, CAD design, and help with logo and business card design for small businesses bootstrapping without a lot of capital. Cooke says that offering these services overseen by professionals with a lot of work done by local college students helps the students gain valuable experience and helps them offer important initial design services to entrepreneurs while keeping costs down for everyone.
"If you're not sure where to start, come talk to us," Cooke says of the super accessible program. This is not an incubator only for high-tech or a certain slice of life science companies, but a service that aims to bridge the gap between ideation and launch for a wide range of small businesses in mid-Michigan. The network with other business support organizations helps 100K Ideas connect founders locate resources to help them further from there.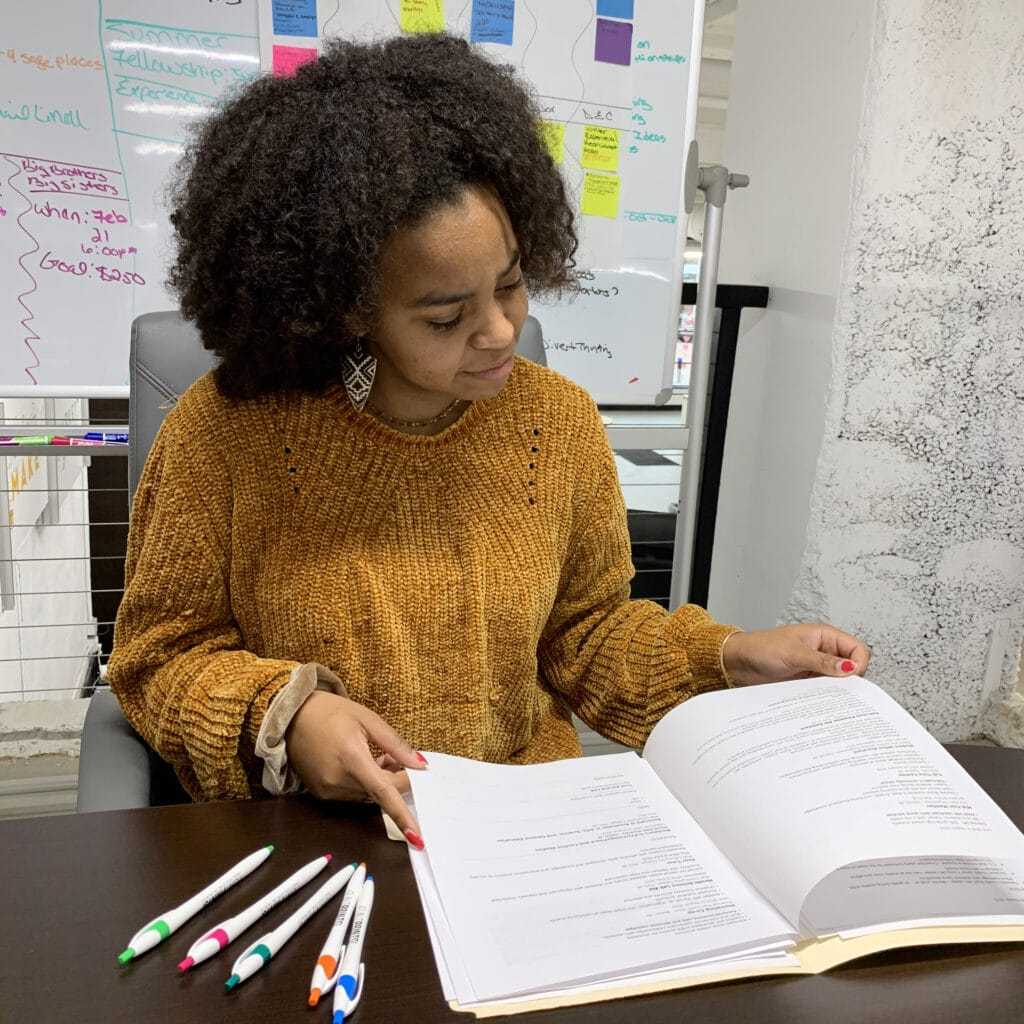 Meeting with 100K is free, and they offer a NDA so founders don't have to worry about ideas being stolen. Cooke says that the team's job at 100K Ideas also is to set realistic expectations for new business founders without judging their ability to execute. Two to four weeks after meeting with the team, new entrepreneurs receive an assessment binder full of market research and financial projections for their business. "We also help existing businesses looking to organize their back end," Cooke explains. Many manufacturing firms in mid-Michigan have idled equipment, and 100K Ideas helps "when they're looking to figure out how to utilize machines during downtime," Cooke says. "Some companies are looking to validate ideas, and others to utilize existing resources."
Like everyone, right now 100K is operating virtually, which opens up the opportunity to a broader set of new founders. If you want to meet with 100K Ideas, you can set up an appointment and bring basic info about your idea and resources to the meeting. "Our office hours run all day Wednesday and Friday," Cooke says. Sometimes nearby Jackson's Lean Rocket Lab refers entrepreneurs who are not quite ready for their services. 100K Ideas also works with referrals from Ann Arbor SPARK, Lansing LEAP, and other incubator programs that often specialize in local industries like manufacturing, tech, and insurance or fintech startups. 100K Ideas is not at all industry specific. "Locally in Flint we have a lot of resources we love to utilize" to support founders, Cooke says. If they are stretched too thin, they call in or refer out to more experts such as patent attorneys.

Sometimes even the students who work for 100K Ideas are inspired by the welcoming environment, according to Cooke. A young man named Peter started working in engineering for the program for other founders, got inspired, and designed a universal charging station that works for electric bikes, scooters, and skateboards. Now he's launched a business on the east coast and is running a pilot program locally in Flint. "He didn't set out to be tech," Cooke explains, but because of the non-threatening and inclusive environment at 100K Ideas, he could sort out his idea to solve a problem, and then figured out he was founding a tech startup along the way. "It's not so overwhelming to found a startup if you don't focus on whether you're tech or not up front," Cooke says. "You just explore the idea, and [we're here to help with that].... Let's see what we can do to get you there."
100K Ideas has taken their startup pitch competition virtual. Like everything else in the program, the pitch competition is designed to help people flesh out ideas. "What happens when we give people capital?" Cooke asks of the experiment. Seven participants are ready to go for the next competition on August 6th at 5:30 pm. The competition has a $5,000 grand prize and several lower prizes including people's choice. 100K Ideas also hosts workshops virtually right now, so you can get in on their talks on FAQs regarding business growth. "We try to put on talks that connect with people who have already done it, expanding people's networks. We try to make those connections," Cooke says.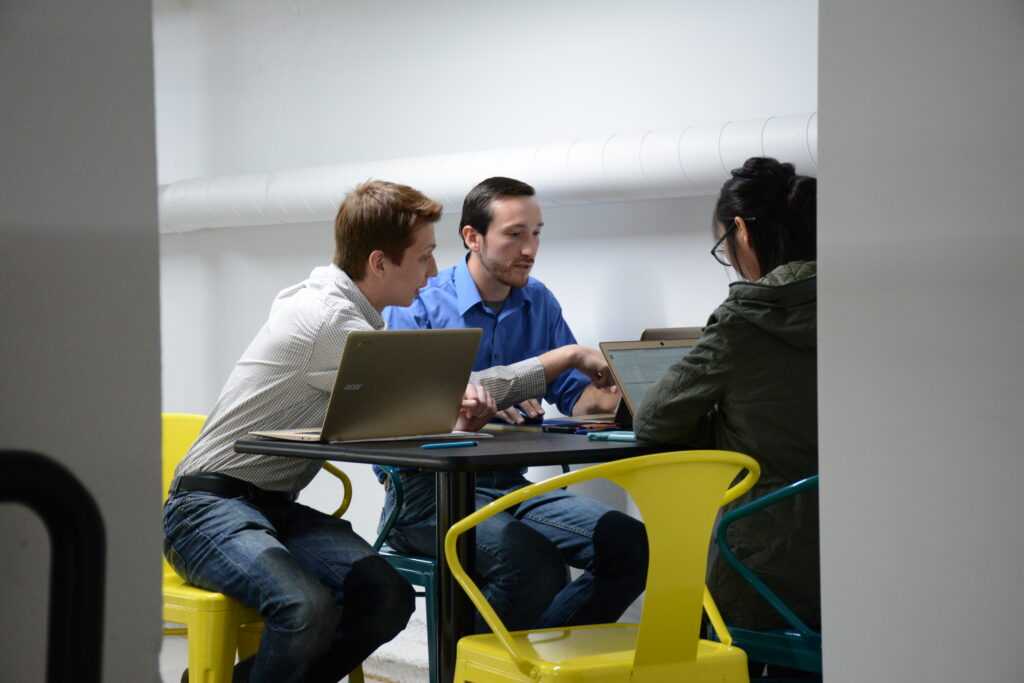 Ferris Wheel Flint, business incubator Michigan
Flint is a perfect place for this kind of a program. Cooke says of her home base, "This is a community that when something happens, people just say we'll figure it out," she says of the famous Michigan work ethic through economic downturns and public health crises. "Small business has been the solution. People are seeing that happen, so the example is in front of people. They know it's possible." COVID-19 has only lessened the pressure on new startups worried about the stigma of failure, though there are other pressures at play. "There's more time and focus for new ventures," Cooke says of one of the interesting trends she's seen in new small businesses starting up in Flint lately. "There's less stigma about startups failing and more patience that leads to success. It's commitment that drives whether ventures can be successful."
"These times are helping people figure out what's important to them, and how they organize their time," Cooke says of the new entrepreneurs she's met. Many in Flint are working on retail, food service, or other businesses that are adapting to contactless service during the pandemic. "I'm interested to see what comes out of these times on the other side. There are resources to help [founders] thrive. Michigan does a fantastic job helping people, there is so much support for new business. This gives us a chance to reset and make sure we're on path."
100k ideas, accessible startup incubators, brandee cooke, ferris wheel flint, flint entrepreneurial organizations, michigan business support organizations, michigan incubators, midwest tech incubators
---