David Ponraj's StartupSpace Democratizes Access For Underserved Business Owners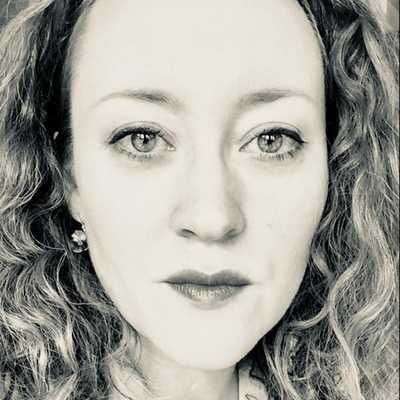 By Laura Cowan
Laura K. Cowan is a tech editor and journalist whose work has focused on promoting sustainability initiatives for automotive, green tech, and conscious living media outlets.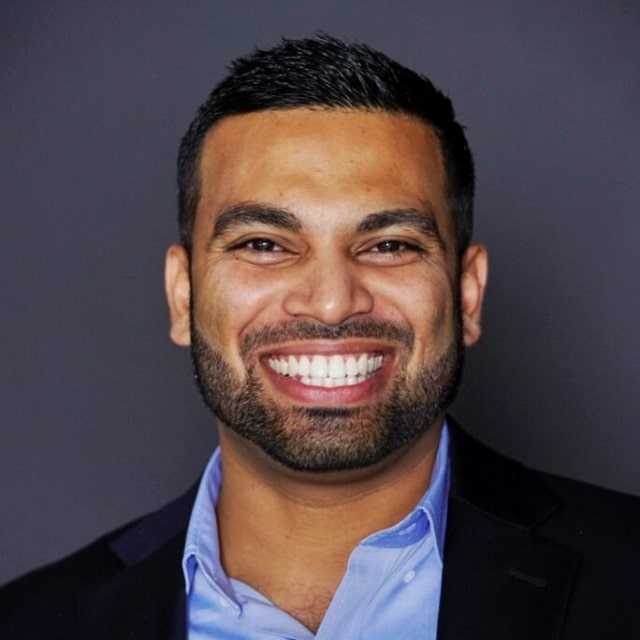 David Ponraj is founder and CEO of StartupSpace
Just a little over 2 years ago, David Ponraj decided to do something for underserved communities: democratize the information that helps businesses network and grow, and make it accessible to everyone. StartupSpace is an app customized for business and entrepreneurial support organizations that allows them to offer a database of business loan and grant information, curated content, and networking events specifically filtered for particular regions, business area, and demographics.
StartupSpace connects communities across the U.S. and is growing quickly, but Ponraj says, "We wanted to connect business owners to local resources." So they connect Ann Arbor and Detroit startup founders with local organizations to help their business grow. "To do that we work with organizations that already do that work, and we connect silos," Ponraj explains. StartupSpace is many things: an app, an embedded database that maps resources across the United States, and it's also a community. You can join StartupSpace.us communities for networking and support by region.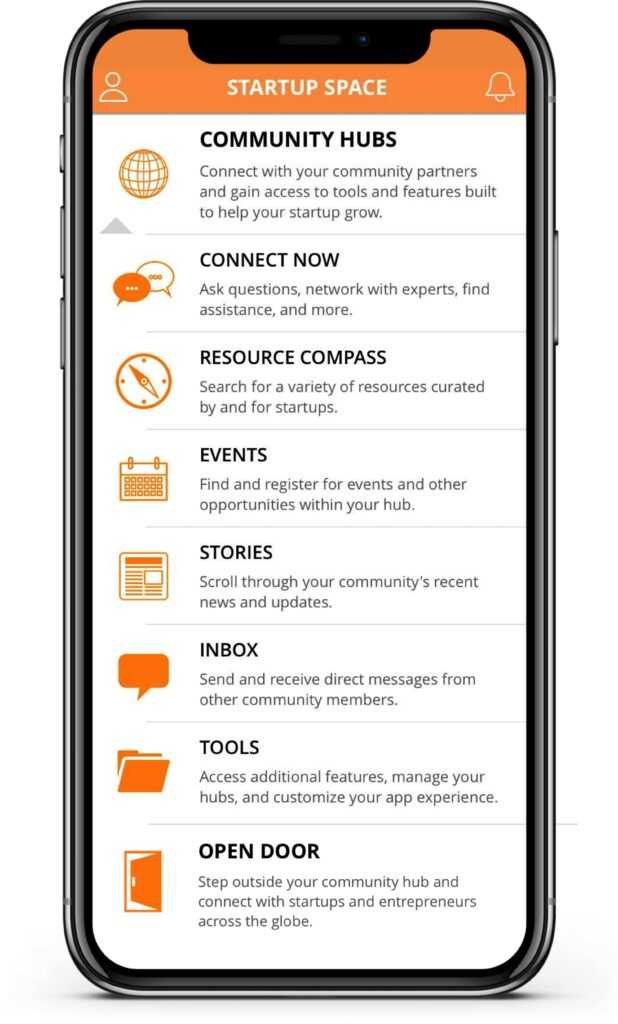 "Every city we're in we partner with an entrepreneurial support organization," Ponraj says. In Southeast Michigan, StartupSpace works with the New Economy Initiative in Detroit, among others. StartupSpace curates the mentorship process for people growing a business who might not normally have access to an elite high-tech incubator program. "It democratizes access to information about business support resources, and if you join our community in Detroit that gives you access to mentors and other entrepreneurs," Ponraj says.

For now StartupSpace is working primarily with communities in Michigan, Florida, and Colorado. The goal isn't to penetrate every high-tech startup hub, but rather to lower the barrier of entry to business formation for entrepreneurs in underserved cities and demographics. First step resources, events to help businesses navigate best practices for COVID reopening plans, and recommended content for supporting employees through COVID recovery are all part of the multi-faceted set of resources put out by StartupSpace into multiple communities. "Our COVID guide has had over 8500 visits since the page's launch 12 weeks ago," Ponraj says, and he's always trying to come up with more support to offer.
One example is his company's focus on disaster recovery. "When a natural disaster hits a community, small businesses affected by the disaster can [visit one of our curated pages] to find FEMA assistance and SBA loans," Ponraj tells us. "That's just part of what we do." The goal is to make this information more widely accessible, so people don't need an account or membership to search the database. You can see the database in action here through the work of the New Economy Initiative with their In Good Company initiative. On the Startup Space Resources portion of the website, you can search for funding specifically targeted for black business owners, just as one example.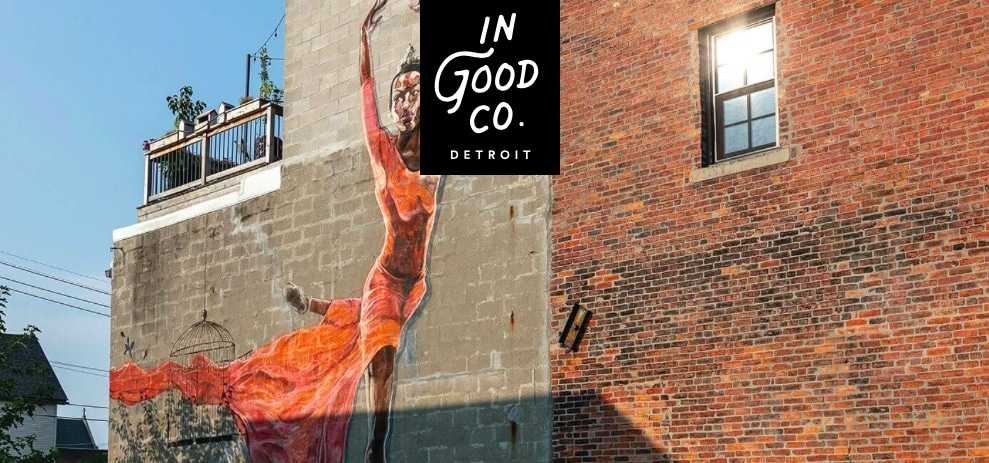 In Good Company is a project of the New Economy Initiative in Detroit.
You can also use StartupSpace's app to find information on everything from co-working spaces to Aerospace business resources. Legal, prototyping, sustainability, and design services are all segmented out as areas of interest that range from industry to topics commonly searched by business owners. Communities of interest even includes special resources available to refugees, veterans, low-income founders, or people with disabilities.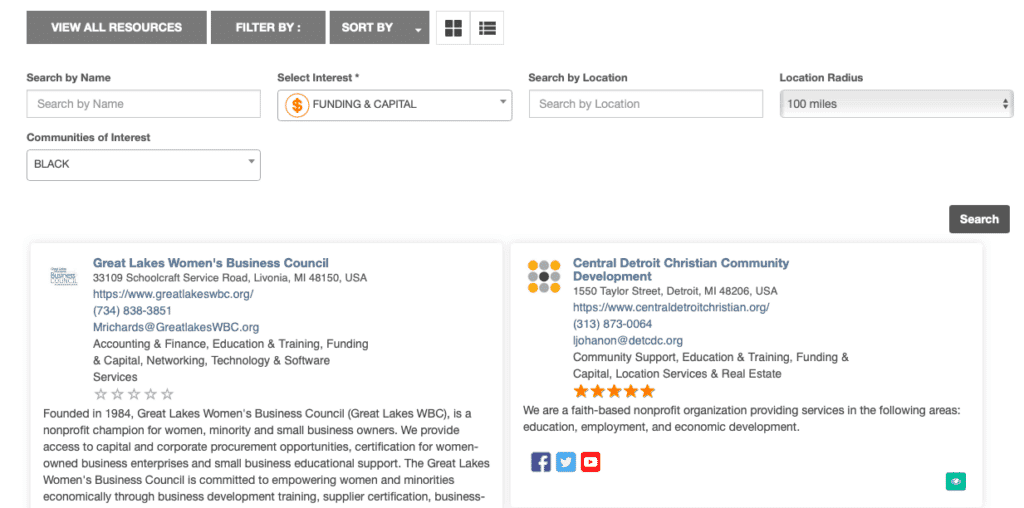 As we hear so often, ultimately business success is about commitment and having a great, scalable idea. We hope that connecting more underserved communities with resources to build on ideas will help bridge that gap for so many new founders who only need a little bit of help connecting to resources out there for new business success.
business resources for minority founders, covid business resources, david ponraj, fema business resources, free startup resources, new business loans, new business resources, sba loans, startupspace app
---