Seraph: How A Pathogen-Identifying Startup Navigates a Pandemic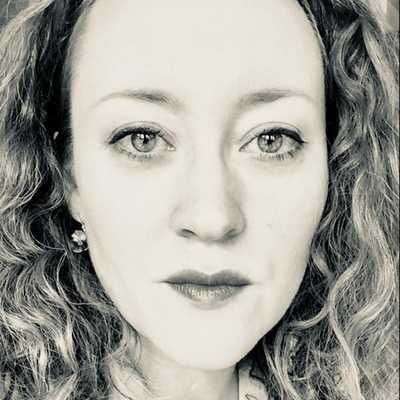 By Laura Cowan
Laura K. Cowan is a tech editor and journalist whose work has focused on promoting sustainability initiatives for automotive, green tech, and conscious living media outlets.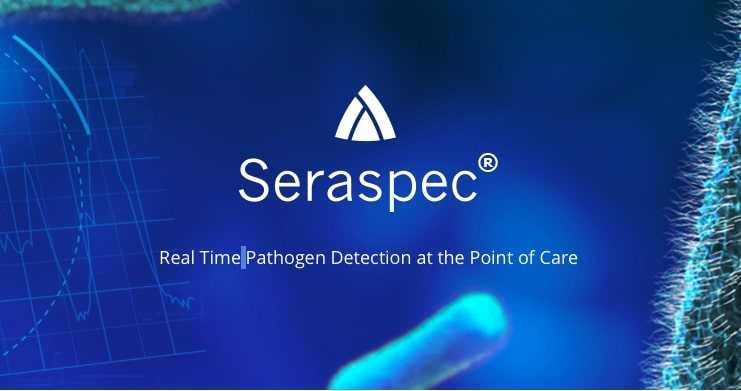 Launching a biotech startup is one of the most complex processes in new business. So what happens when a startup working on technology to identify pathogens in real-time has to roll with the punches during a pandemic? Joe Shanley serves as a consulting attorney and business consultant at Seraph Biosciences, a Detroit-based medical device company that has navigated an evolving technology platform, iterative software development process, and a multifaceted R&D strategy all while working with multiple stakeholders. We wanted to highlight the issues Seraph is navigating, because it's a great illustration of what so many startups are handling right now. We hope that you find some ideas or encouragement in the story of Seraph's progress growing a company during challenging times.
What Does It Take To Grow a Biotech Startup During a Pandemic?
"Medical devices require multiple stakeholders," Shanley explains. During the pandemic, "we've had to manage delayed shipments, vendor lockdowns, and the coordination of complex hardware and software development cycles at a time when businesses are being upended." So how does a new startup handle the ups and downs of such a complicated process? Shanley says the key to Seraph's success is that they have tremendous talent in house and that they can draw on from multiple sources.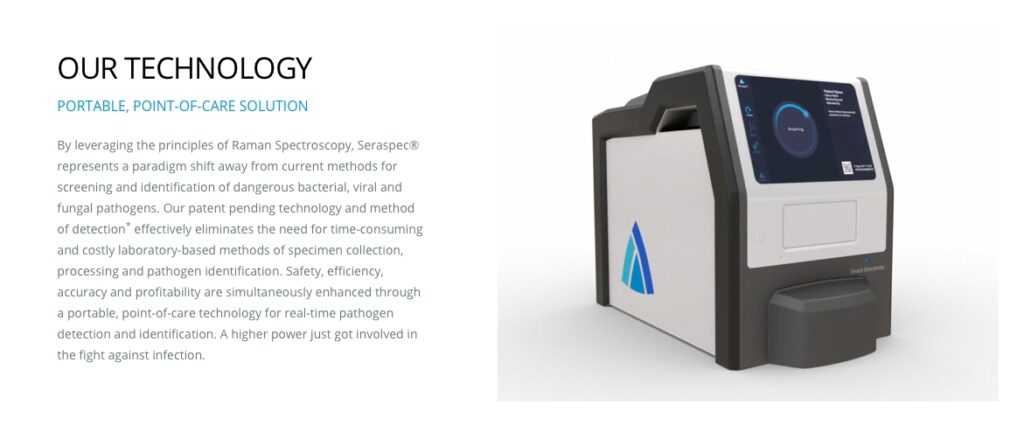 First challenge? The device itself, called Seraspec®. It was designed to identify bacterial pathogens in real-time using Raman spectroscopy. This novel medical device will enable healthcare professionals to identify pathogens in the field without delays in testing. Seraph's primary mission is to solve the antimicrobial resistance (AMR) crises, by identifying antibiotic resistant infections in real-time. After COVID-19 hit, the work expanded. "Until now we have been focused primarily on bacterial pathogens," Shanley says. The Seraspec® device uses deep learning. "COVID is a viral pathogen," Shanley says, "so we have had to re-prioritize our R&D efforts and bring virus ID to the forefront during the crisis."
Manufacturing In The Time of COVID
Next up: How do you keep manufacturing of the device and the development of the software coordinated at such a difficult time for everyone involved? "We have been forming partnerships with domain experts, for example in manufacturing," Shanley says. "The management team has done a great job of navigating this."
But that sounds too easy, doesn't it? Surely there are plenty of bumps in the road unique to a medical device startup in the first place, much less now. Shanley says that his industry is capital intensive, but Seraph Biosciences has managed to do quite a bit with the $10 million raised, "doing the same things other companies do having raised orders of magnitude more," he says of the under-funded Midwest ecosystem. The answer for Seraph was to rely on funding from people who held expertise in every area they needed: "We relied on financing from people in various industries who bring resources such as device product development and manufacturing," Shanley explains. "To contribute to the space we're navigating. We did find private investment, but not a lot of VC matriculates to Michigan."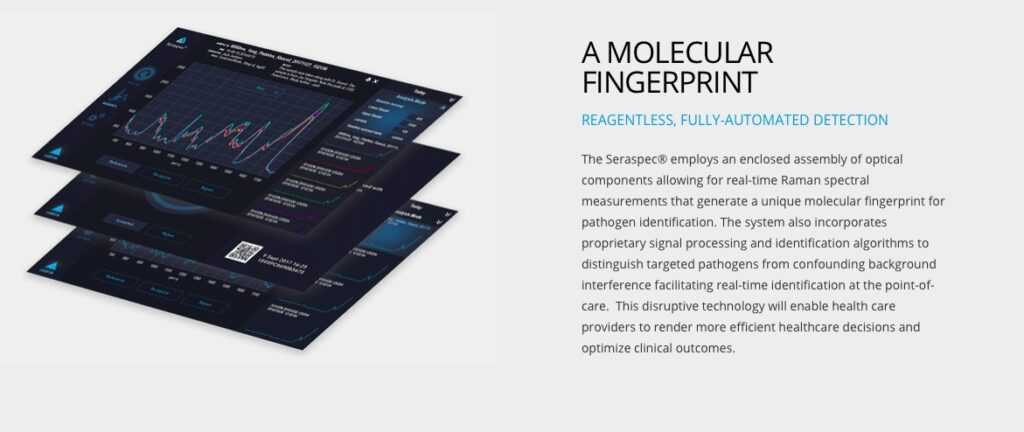 Company Growth Tips
Know what you are good at, what is core--and outsource the rest
Pick good partners
Get your partners to buy into the mission
You're not going to get everything you want–be clear about priorities
Communicate early and often
Treat vendors as part of your team
Keeping Software Current Through Short Product Development Cycles
What about software that might go out of date while waiting for clinical trials at a time when research is being delayed? Continuous iteration, Shanley says, though he says companies do plan to get their software and hardware to a certain point and then to have to wait for trials and device approval already. "Our stakeholders understand what we can get done in a particular timeframe," Shanley says.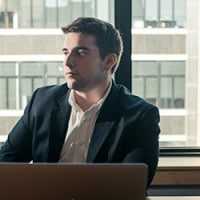 Joe Shanley of Seraph Biosciences
The FDA holds devices that deal with human diagnoses and are somewhat invasive to a very high standard, and the process of testing involves a lot more scrutiny than simple PPE as has recently been pushed through the system to address the public health emergency. "At our stage, our type of company is looking at an approval process of 18 months to 3 years from the start of our trial to FDA clearance," Shanley says, to get through clinical validation. Having learned how to work out kinks in the product early on saves that much more time with such a long runway. 
Seraph has in-house expertise in everything from engineering to device commercialization. The team works in sprint cycles to develop a realistic rollout. "When we don't have expertise in house we reach out for help," Shanley says. And that does seem key at such a complicated time. It's easy for any business process to run off the rails from a simple bottleneck or sheer exhaustion of team members. Through this work, Seraph hopes to benchmark the standard for combatting antibiotic resistance and identifying pathogens much more quickly to prevent treatment problems, or possibly even outbreaks of certain pathogens in the future.
https://www.youtube.com/watch?v=aYS09vzyYBM
Company Growth Tips
Use down time to make your product better--build out infrastructure
Focus all spending on key items
Structured agile development helps keep remote teams aligned and engaged
Not All Startups Launch The Same
If you would like to know more about the history of Seraph and where medical devices in this area of technology are headed, you can check out Dr. Charles Shanley's TED talk and more recent WSU talk on addressing antibiotic resistance. More than anything, Joe Shanley says that he wants people in business to understand that the process of developing a life sciences or biotech company is not to be benchmarked by the quick timeline that often goes into successful internet startups. "There are many opportunities for tech companies wanting to address global issues that affect people and the climate," he gives as an example. But that means there are global regulatory hurdles and partnerships involved in creating solutions.
Seraph recently won a competition from WIRED, and Shanley says he hopes that the company can support the development of community in Detroit around the kinds of life science companies that thrive here and emerge from universities, just as communities have risen up around mobility or internet startups.
We hope this brief rundown of process sparks some ideas for you, or provides a bit of a window into one of the most complex business development processes a new startup can go through. If you're developing a startup navigating special challenges right now, we'd love to hear from you as well. Take care, stay safe, and remember to email your tech editor with your amazing stories.
biomedical startup, biotech startup, business growth process, charles shanley, detroit biotech news, detroit startups, fda approval process, joe shanley, seraph biosciences, seraspec, startup process, wayne state startups
---