funding, leadership, medical tech
What Would It Take For Ann Arbor To Be The Next Biotech Hub?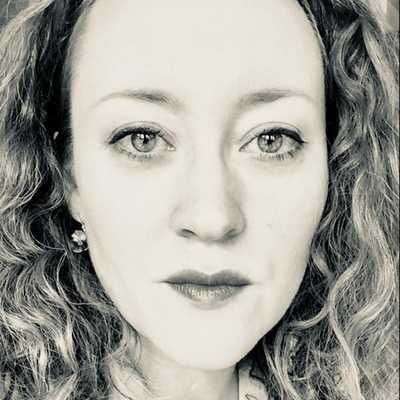 By Laura Cowan
Laura K. Cowan is a tech editor and journalist whose work has focused on promoting sustainability initiatives for automotive, green tech, and conscious living media outlets.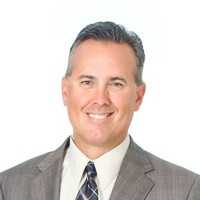 This article is a guest post from Cameron McCausland. Cameron is a partner in and currently leads the overall strategy and asset management for Portage Capital Partners (PCP), a Plymouth-based real estate investment firm that was co-founded by Joe Vig of J.S. Vig Construction. PCP currently owns and manages 450,000 square feet of high-tech, R&D, laboratory, biotechnology and office space totaling in excess of $100M in value on behalf of private equity and family office investors. Portage Capital Partners are currently developing lab space in Ann Arbor for life science companies.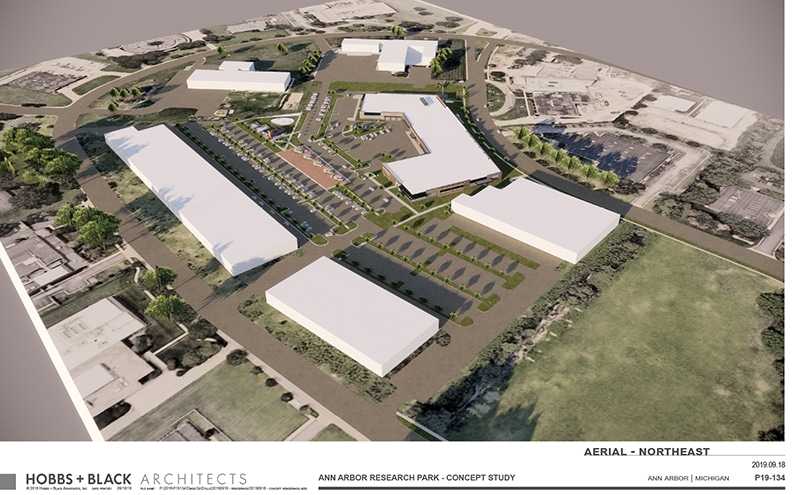 The Tech Loop at Ann Arbor Research Park Project near State Street and I-94 in Ann Arbor is a tech and life sciences research park complex offering office and lab space to biotech companies, currently in development by Portage Capital Partners.
Biotech Boosting?
Ann Arbor looks to next steps to secure its emerging status as a promising biotech hub
For all of its historic challenges and unwelcome public health impacts, 2020 has been a not-so-subtle reminder of the critical importance of biomedical innovation. The world is figuratively holding its breath, counting on the promise of life-changing breakthroughs in vaccines and therapeutic treatment options to help us begin to get back to a pre-COVID normal.
The power and potential of new ideas and new medicines has perhaps never been more evident. But bringing them to life and to market is not easy: it requires not only big ideas and expertise, but the technical and economic resources needed to infuse promising possibilities with the entrepreneurial energy that translates to practical results.
That is exactly what is taking place in Ann Arbor, Michigan, which is why the city has firmly established itself as one of the nation's most promising new biotech hot spots. Ann Arbor combines structural assets—high quality of life, low cost of living, and a deep regional talent pool—with the extraordinary resources and support of the University of Michigan, one of the most active academic research centers in the country. The school is responsible for an eye-opening $1.6 billion in annual research investment, and is a big part of why Bloomberg has tabbed Ann Arbor as the nation's number three tech hub. Given those assets, it's unsurprising that Ann Arbor has become a formidable startup incubator: University of Michigan startups raised $670 million in 2019 alone. 
Despite these promising structural, technological and socioeconomic assets, Ann Arbor still needs to take that all-important next step to become a true biotech hub. It will have to not only nurture startups, but keep them, creating the necessary critical mass of maturing companies and economic impact that generates a self-reinforcing feedback loop of growth and opportunity.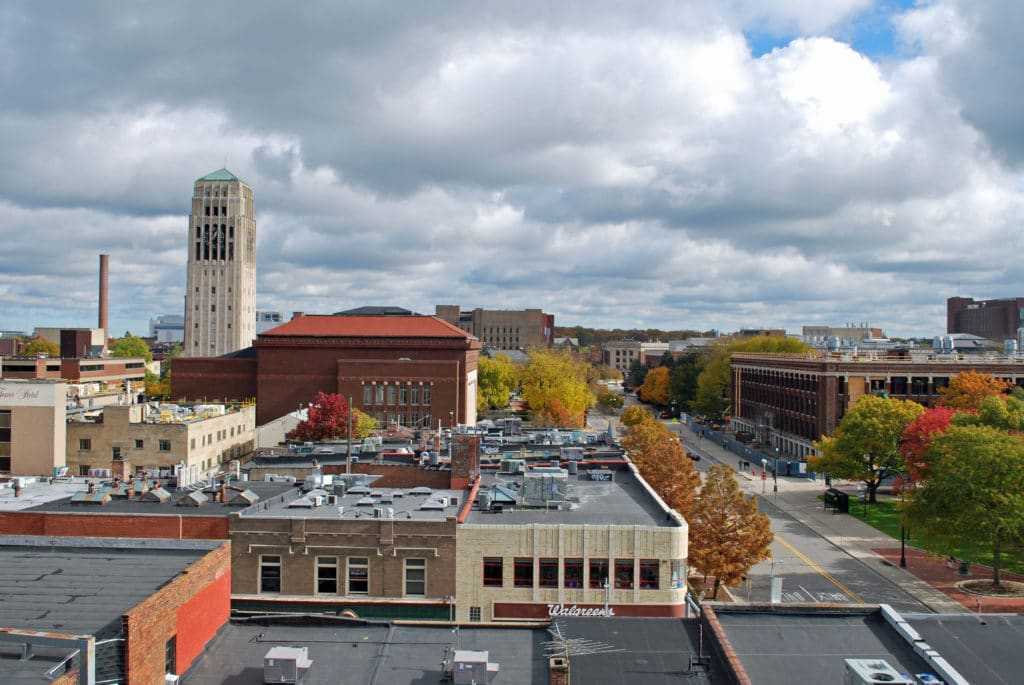 Ann Arbor is home to a growing number of life science companies emerging from University of Michigan research, often licensed out for commercialization by the Office of TechTransfer.
Taking that next step will require the following:
Funding
Continued institutional commitment and investment is critical for Ann Arbor's biotech aspirations. The $130 million commitment Deerfield Management Co. (in partnership with the University of Michigan) is exactly the kind of difference-making infusion of funding that Ann Arbor will need more of in the coming years. The Deerfield money, designed to support biomedical research and commercialize therapeutic projects, is an implicit acknowledgement of the value that investors see in supporting maturing biotech firms and helping them grow in Ann Arbor. That kind of investment capital, in conjunction with the intellectual capital at the University of Michigan, is a powerful combination. And Cisco's recent $2.35 billion acquisition of Ann Arbor-based Duo Security is evidence of the lucrative potential of these investments.
Space
One of the most essential ingredients in the recipe for biotech viability is space. Ann Arbor is still somewhat behind the curve when it comes to providing a sufficient quantity of quality lab space and the highly specialized facilities that are necessary for biomedical startup growth. The good news is that some forward-thinking real estate owners and operators in the region have recognized the need for not only quality biotech real estate, but for flexibility. Some real estate professionals in the region understand that biotech startups need have not just a specialized set of requirements, but a relatively dynamic need for space that is affordable and can scale with a growing operation. It will take not only more of this partnership mindset from Ann Arbor real estate professionals, but a combination of both new construction and the creative repurposing of warehouses and other industrial spaces into state-of-the-art labs and tech-friendly facilities.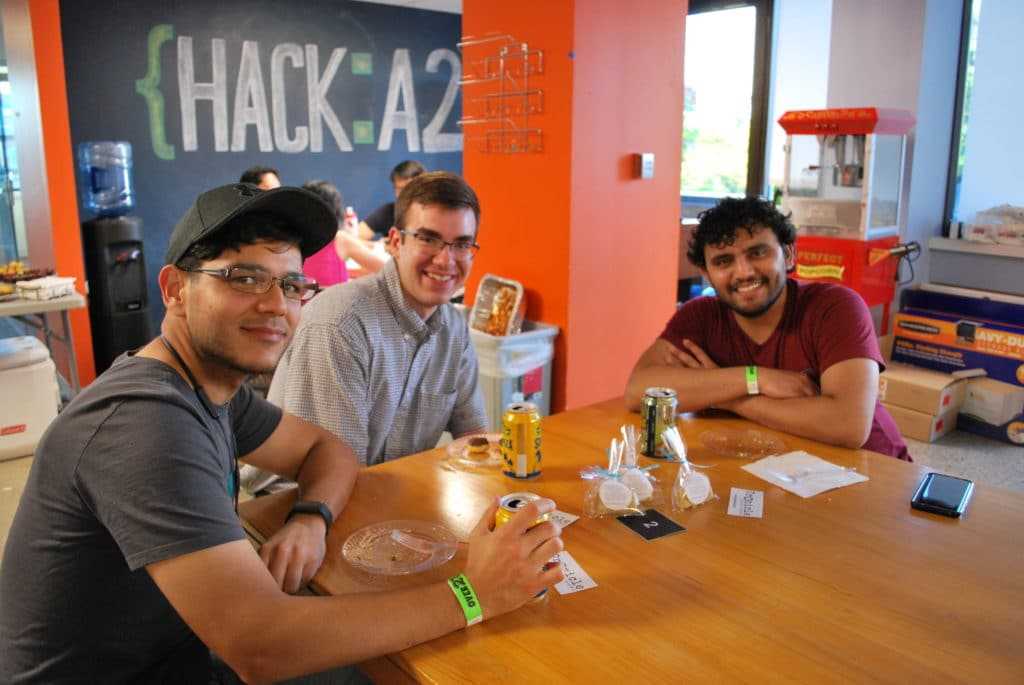 Ann Arbor is also home to a growing number of hackathons, user groups, the biotech social, and tech conferences to support the growing tech and life sciences community. Pictured here participants in the 2019 a2tech360 Ann Arbor tech week Hack:A2 hackathon.
Support
In addition to dollars and developments, Ann Arbor's biotech aspirations will require support from organizations and individuals specifically designed to raise the city's biotech profile and boost its economic fortunes. Some of those pieces are already in place, including Ann Arbor SPARK, an organization that works with civic and academic institutions, and public and private partners, to catalyze the city's economic development; the Michigan Biomedical Venture Fund which invests in biomedical startup companies, bridging the gap between research and next steps in the biomedical innovation life cycle; and the Tech Transfer Talent Network (T3N), a statewide entrepreneurial advisor network "designed to support the commercialization of university technologies, licenses to industry and startup creation through key talent programs." 
These institutions aren't just supporting promising businesses and growth opportunities in the region, they are literally and figuratively invested in a future where Ann Arbor's biotech seeds flourish into sustainable growth and significant economic impact. As they continue to refine their mission and invest in that long-term goals, they will need to be joined by other like-minded organizations who recognize that the months and years ahead are critical for helping the City of Ann Arbor take the next steps on the journey from biotech innovator and incubator to biotech hub.
Cameron McCausland can be reached at cam@cpmmanagement.org.
ann arbor life science campus, ann arbor life sciences, ann arbor wet lab space, biotech lab space ann arbor, cameron mccausland, plymouth portage capital partners
---