How Do You Take the Passwords Out of Onboarding Hires?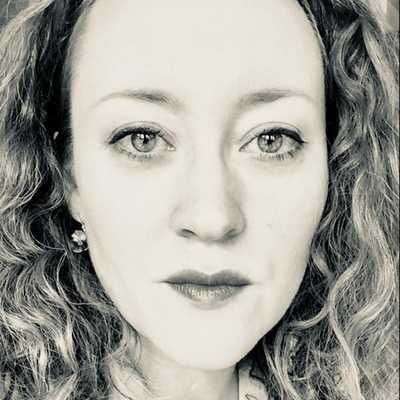 By Laura Cowan
Laura K. Cowan is a tech editor and journalist whose work has focused on promoting sustainability initiatives for automotive, green tech, and conscious living media outlets.
"One problem people face in moving to the cloud is logistics," says Ross Kinder of Groove.id, an Ann Arbor-Austin tech startup that has created a platform for easing the process of giving employees access to necessary systems during onboarding--and removing access during offboarding. "Managing this well keeps you secure. So we created a very simple on/off switch for access each new hire needs."
It's not quite that simple, actually. Groove.id also prides itself on the company's ability to predict which systems each employee role needs access to, to streamline onboarding for managers who need to bring on domain experts and might not know all the access they need. "Instead of asking which applications each job role needs, we look at other people in similar job roles and predict."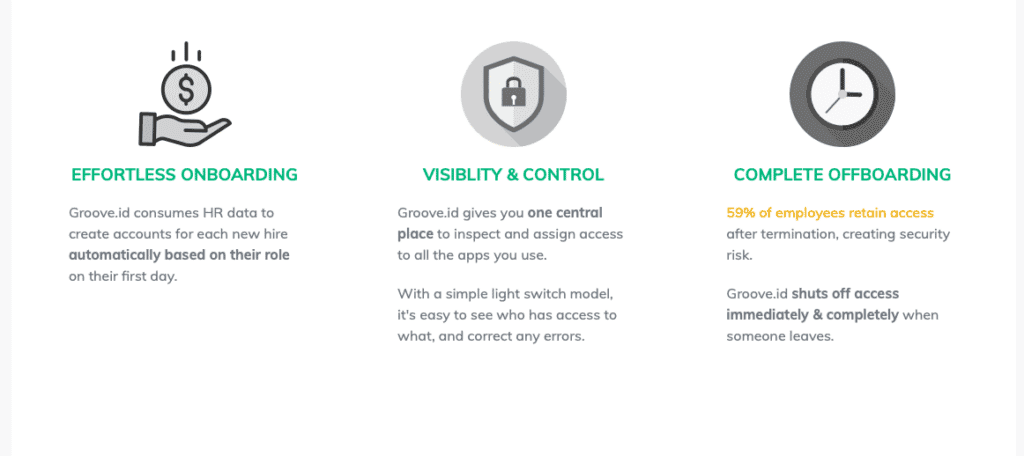 Mike Bousquet handles the business growth side of Groove.id out of Austin, Texas, while co-founder Ross is working on the tech side of the startup and works out of Ann Arbor, Michigan. "Mike and I met at SecureWorks," says Ross. "Mike was on the team that bought SecureWorks for Dell." Ross worked on building an advanced incident response team to protect against hacking from foreign governments. His background was in protecting the U.S. government against the same threat, but found himself working to protect private companies. "Mike came to me and said, 'How come you guys are busy, clients are spending money, but the bad guys are still winning?'" Ross says. "I told him we have 3 buckets of problems."
Security Problems Facing Businesses
Security Problem 1: Security Hygiene -- "not getting basic blocking and tackling," Ross says.
Security Problem 2: Passwords -- "The efforts to prevent passwords from being stolen often makes the problem worse. There is a moment when a hacker stops hacking and starts logging in, so if we can get passwords out of the loop...," Ross says.
Security Problem 3: Access Too Broad -- "Networks are designed with a hard shell and a soft gooey inside, where once you get through you can do what you want inside. I got tired of telling my bosses that we didn't just lose one piece of data, but all the data walked out the door," Ross says.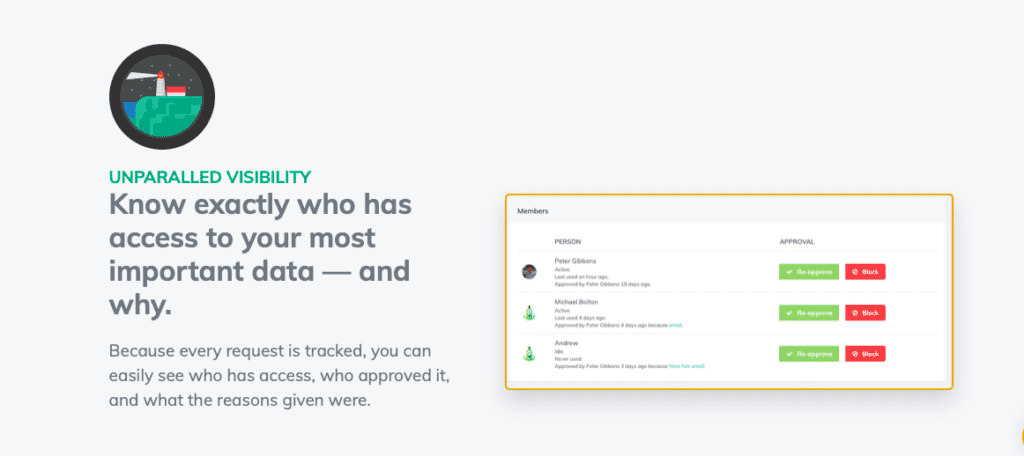 3-Prong Security Solutions For Business
"That's why our product is going to be 3 modules," Mike says of the growing product selection coming from Groove.id. For now, they have removed passwords from onboarding, streamlined the onboarding/offboarding process for businesses that need to keep up with knowing their access is secure and up to date. In the future, a second product added will be account life cycle management, to bring that service full circle.
Ross adds: "We talk a lot about onboarding because it's fun to think about company growth, but with COVID-19 we're also seeing the opposite. When somebody leaves, how do you make sure nothing falls through the cracks?"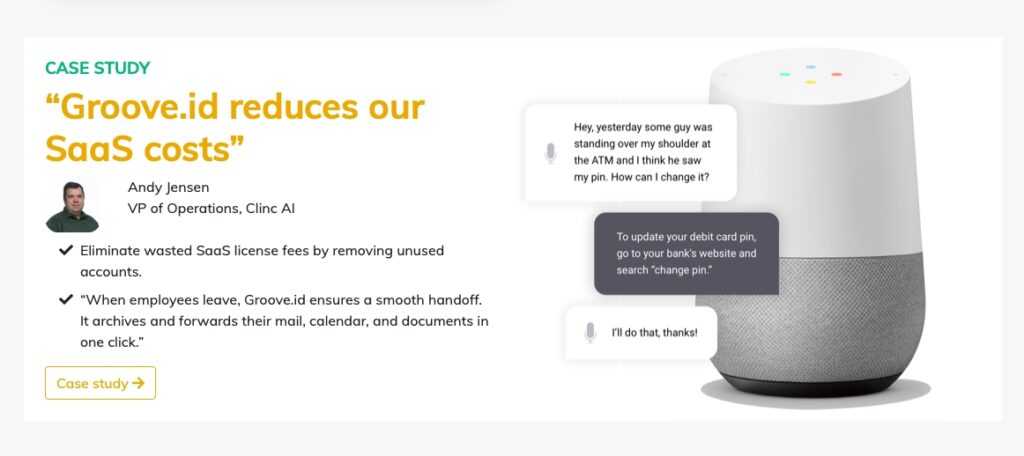 How Does Removing Passwords Keep Businesses Secure?
All of this is run by AI that can help predict needed access and the like. We ask if it's really AI and where that comes into play. Ross and Mike agree that's a valid question these days as AI has become a hot buzz term for solving tricky problems involving sorting through lots of data but doesn't always mean the same thing. "A lot of people have a product that is essentially a spreadsheet of data and they're calling that AI," Ross says.
They can't give details without revealing intellectual property, of course, but the idea here is that AI is applied to predicting access needs and streamlining the service. The AI becomes the employee that knows who needs what and which access switches to turn on, allbeit reviewed for accuracy.
Building A Startup In Austin and Ann Arbor
"The challenges of building out the business side of this are the same as any early-stage company," Mike says of his role in the process, "but awareness is a challenge. People get excited about no passwords, but this involves a lot of change. We had to come up with a clever way to onboard people in chunks."
Ross says, "We made a choice to build the business side in Austin and the tech side in Ann Arbor. Ann Arbor is a great place to hire tech talent, because there's lots of it and it's affordable--at least for now. We have traded employees with other security startups here and everybody wins."
Mike adds, "Austin is similar to Ann Arbor in that it's anchored by a university. I've been here 21 years and it's changed quite a bit. We've gone from dozens of new startups to over a hundred new tech startups at any time. The costs have gone up, but it's a rising tide that lifts all ships, in my opinion."
"One of the unexpected benefits of splitting the company between 2 cities is access to local investors in both cities." Ross says. Mike agrees. "When we started there was a fear of investors not wanting to be split, but we haven't seen that. Seems to be there are a lot of venture firms focused on the Midwest these days, the rounds are just smaller than on the coasts."
Ross says that the funding is different, but so are costs involved: "When we think about running a business and managing capital, we have open minds about making mistakes, but is it a half a million-dollar mistake or a $15 million mistake? The time to learn is the same, but how much does it cost you in the end? The cost of mistakes for a scrappier company is lower, but the cost is the growth rate. It suits where we are as people and in our communities to do it this way. People talk about failing fast but not about failing cheap."
Groove.id services are free for up to 10 users, which could be a very useful service for startups just getting launched. Plans run up to enterprise for $2400/mo. You can see the plans available and see a demo here.
ann arbor security startups, ann arbor tech news, austin security startups, austin tech news, enablement software security, groove id, mike bousquet, password free onboarding, ross kinder
---