announcements, networking, tech events
Behind The Scenes at 2030: What The Future Holds, Predicting The Next Decade In Tech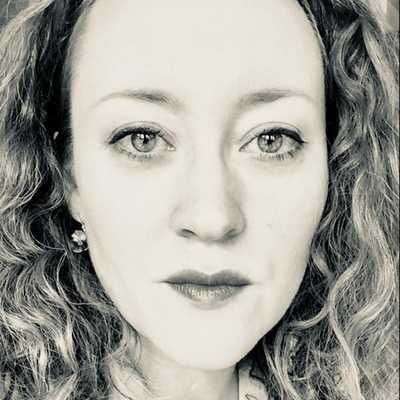 By Laura Cowan
Laura K. Cowan is a tech editor and journalist whose work has focused on promoting sustainability initiatives for automotive, green tech, and conscious living media outlets.

The Impact Economy Opens New Opportunities for Purpose-Driven Work & A Sustainable Future
"If we choose, the impact economy can give new meaning to the term Roaring Twenties," says John Denniston, a former Silicon Valley VC and co-founder of Shared-X, an agritech startup that works to raise global farmers out of poverty through sustainable technology and community programs. 
"There is a movement afoot," Denniston says behind the scenes at Ann Arbor's annual tech trend prediction conference 2030: What The Future Holds, "to redefine the purpose of business so it's not just about profit. There's this fascinating economic phenomenon going on right now where consumers, investors, and workers are all forcing companies to be about more than just profit." It's unusual to have all three forces pushing in the same direction at once, Denniston says, and he attributes this to global issues and the trend among younger generations to seek purpose in their work and to expect companies to be a part of global solutions. 
A2tech360, Ann Arbor's annual tech week, brought together speakers from Google to the University of Michigan School of Business to predict trends in specific tech-related industries that have a foothold in the region, including healthcare, IoT, AR/VR, and mobility.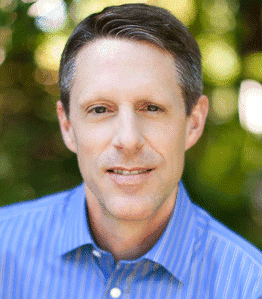 John Denniston of Shared-X.
Denniston was asked 20 years ago by previous University of Michigan president Mary Sue Coleman to sit on the board for TechTransfer to help chart out a roadmap for the Ann Arbor region and research universities like U of M to create more sustainable tech jobs and startups. He says one of the recommendations of his committee, to found a business support organization to promote entrepreneurship, became Ann Arbor SPARK and led directly into the growing tech and startup ecosystem we see today in Southeast Michigan. This last year, the University of Michigan Office of TechTransfer spun out a record number of startups—30-plus—and VCs are starting to move into the region to focus on supporting biotech, robotics, and software companies that emerge from the research university ecosystem. 
In his current work with Shared-X, Denniston says he also sees the world has come a long way to a more sustainable business future. "The regenerative agriculture movement is happening because of climate change and the local ecosystem," he says. "Between issues with water, soil, and workers, amplified by the pandemic, it's encouraging people to bring systemic solutions to the problem of chemical agriculture, and to create a suite of products and regenerative technologies to address the crises facing the world."
"Many times in history and in nature, a breakdown was required to bring about a breakthrough," Denniston emphasizes. "In 2020, it's a matter of choice how we respond."

Autonomous Trends In Tech 2020-2030
Other predictions from 2030 included trends predicted from speakers Upali Nanda of HKS Inc. and U of M Taubman College of Architecture, Venkat Ramaswamy of the U of M Ross School of Business, and Bryan Stiekes of Google, formerly Hewlett Packard.
"When the organizers asked me to talk about what the world might look like in 2030, I was excited," Stiekes says, whose work places him in the Office of the CTO of cloud services as Technical Director of Google Cloud. "One of the most significant is autonomous things and looking at how the world is going to change as autonomous things become more common in our lives over the next 10 years."
What is an autonomous thing? "A car, a drone, an application that can sense the world around it and has the judgment to take appropriate action and... fulfill the task set before it in that environment without human involvement." The self-driving car, Stiekes says, is the most obvious, but we also expect to see autonomous drones becoming integrated into daily life over the next decade to some extent. "They may not look how we expect them to. They may be innocuous, and they may not even be invisible," Stiekes says. Diagnosing diabetic blindness using AI to predict outcomes is just one example of a system that might become more autonomous over the next decade.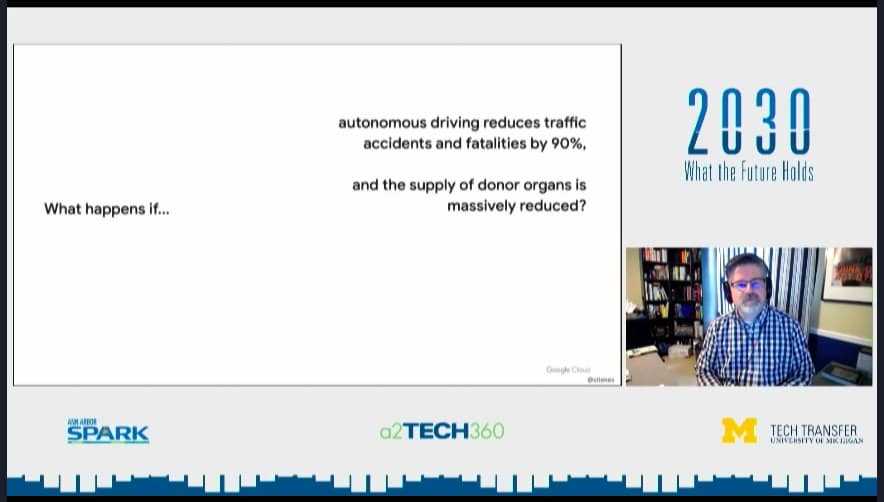 Bryan Stiekes of Google talks virtually at a2tech360's 2030: What The Future Holds
"What happens in 2030? The first thing to think about is we're still going to be in a transition phase, with autonomous vehicles working in urban environments. Most delivers and manufacturers of autonomous vehicles are looking at highway driving as an initial step, and then cities.... In 2030 we're still seeing more of these autonomous things showing up in our lives. Vehicles, but also autonomous customer service agents. Simple tasks such as processing returns on a purchase could be done completely autonomously. As the process becomes more complex, it can shift over to human agents. Because we'll still be in this transitional hybrid environment with autonomous things interacting with humans, we'll still be dealing with the disruption of getting those things to play nice together and the interaction between human-operated things and autonomous things interacting" Stiekes says, in a seamless way.
The Domino Effect of Autonomous Things, Stiekes says, involve multiple orders of implications of the shift to autonomous technology. "If I'm an insurer, and there isn't a human driver to insure, what happens?" Stiekes asks. "What happens to the insurance business? Do we have a shift away from insuring drivers to insuring property?" These and other questions regarding autonomy affecting everything from daily life to software development concluded Stiekes' talk on the future implications of this massive shift in society that in Detroit is particularly focused on driving technologies and manufacturing.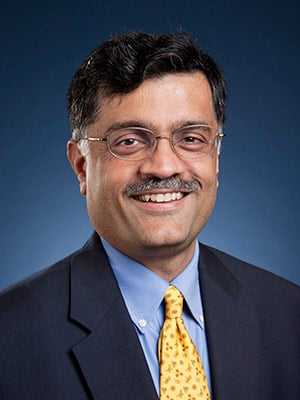 Venkat Ramaswamy is professor of marketing at the University of Michigan Ross School of Business.
Business & Technology Trends 2030
Professor Venkat Ramaswamy of the University of Michigan Ross School of Business spoke on "The Fourth Industrial Revolution."
"It's all about interactive intelligence," Ramaswamy said, "it's about the internet being embedded in the fabric of our lives." COVID accelerated the digital revolution and a transfer to remote technology and interactive intelligence, such as people accessing remote healthcare through interactive intelligence to allow the care team on the other end to triage symptoms to direct care. "As a result of all this, we need to shift our thinking from B2B/B2C model to thinking about I2N2I: Individual to Network back to Individual, all with the goal of creating valuable outcomes for those individuals," Ramaswamy says. "This put the spotlight on interactions, which are the core of value creation."
The education space in a B2B2C model focuses on teaching. "The I2N2I model puts the spotlight on learning," Ramaswamy says as just one example of this radical shift in thinking about how to create value and successful outcomes from teaching to business. Asynchronous learning has been reimagined to a new learning model "where you have to put the spotlight on how interactions create better outcomes."
Ramaswamy brought a number of other examples to the table, including farmers shifting from thinking about providing crops to being responsible for an entire process of ideal nurturing of crops and managing sustainable practices through interaction with farming technology, and organizations' work to create sustainable solutions for communities such as LED streetlights that both work with all stakeholders and company departments to collaborate and also create win-win solutions for greening cities.
What The Future Holds For The Built Environment
Upali Nanda of HKS Inc. and U of M Taubman College of Architecture, spoke about trends in the space of architecture and the built environment. "No one has a flawless crystal ball here," Nanda says. "Perhaps what the question is is what the future could hold. Futurecasting is tricky." She shows the cover of Reader's Digest cover of 1966 predicting 1999, complete with men flying in astronaut suits. "None of this happened," she says. "But we never design for today, we have to design for tomorrow. We have to come into the conversation with some humility and readiness to be wrong."
"Historically pandemics have forced humans to break from the past and imagine the world anew.... Maybe we take the conversation today as a portal," she says.
Lessons learned in recent months according to Nanda: Containment and mitigation rely on systems. Access to light, air, nature and fresh food is a fundamental human right that has been the best defense against a pandemic, but have felt like a premium. Nanda says we need to design with these things in mind. "We reclaimed the in-between places," she says. Workplace satisfaction in remote work is predicted by whether those people lived in apartments or single family homes who had more access to nature. Also, density is not the only problem we have and not the core problem. "We didn't talk about equity, and equity might be a much bigger problem than density." Also, density in interiors became a big issue, in part because our buildings don't breathe. "Flexibility, flexibility, we cannot speak enough about this," Nanda says. From search capacity, to other ways we have to pivot quickly, we have to think about flexibility in terms of short term and long term. What does that mean for the spaces and buildings we design?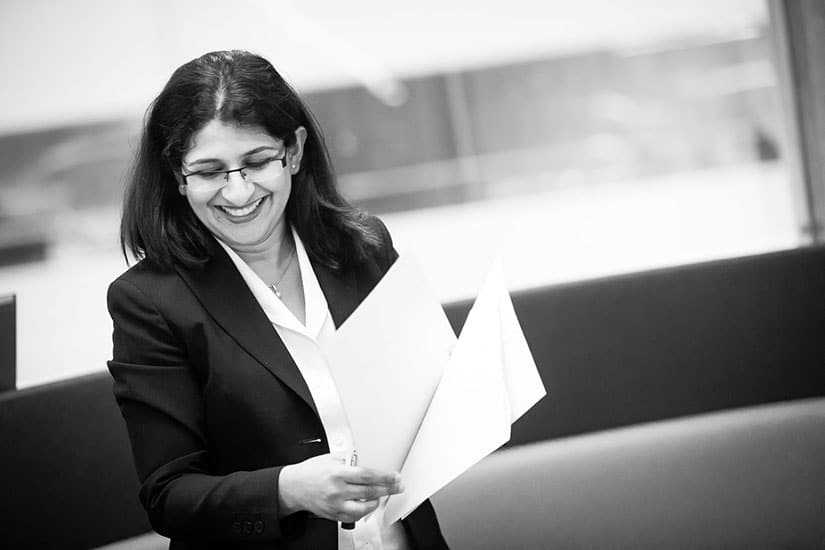 Upali Nanda of the Taubman College of Architecture at the University of Michigan
How Are Tech Trends Coming Together?
More than anything, what we took away from this event is that business leaders are rethinking interactions between humans and machines, interactions between humans leveraging technology, and rethinking the implications of structural shifts in how society uses technology to deal with the short term with the pandemic and in the long term to create a sustainable future and sustainable cities. In an underfunded place like Detroit, it can be easy to become overwhelmed at the task ahead related to autonomous technology, remote learning, and the massive changes required to create a sustainable future for society. But things are changing behind the scenes. Funding is changing, thoughts on how technology can interact successfully with humans is changing, and it does look like forces are coming together to create a more integrated future that has real purpose and thought behind it.
John Denniston adds that "the impact economy means that every department has the chance to invent." No longer is investment restricted to the sciences, he emphasizes. Every department of every company can leverage technology that enables different types of innovation to create new solutions. "There is so much impact capital looking for ideas." 
We hope that this event gives you some ideas to chew on regarding future tech trends, especially as they impact regional industries with a base in Michigan and the Great Lakes region. Stay tuned for coverage of other a2tech360 events and behind the scenes interviews this week.
a2tech360, bryan stiekes, google, tech predictions trends, tech trend predictions, tech trends, tech week ann arbor, u m ross school of business, u m taubman college of architecture, venkat ramaswamy
---