The Budding Small Businesses Security Scene, With Tenacity Cloud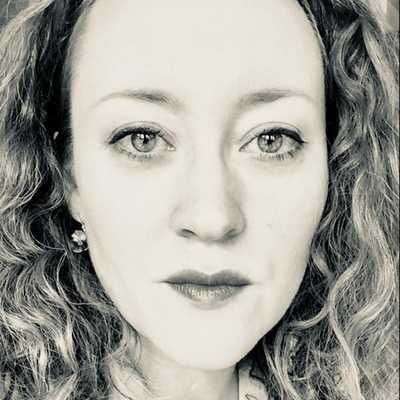 By Laura Cowan
Laura K. Cowan is a tech editor and journalist whose work has focused on promoting sustainability initiatives for automotive, green tech, and conscious living media outlets.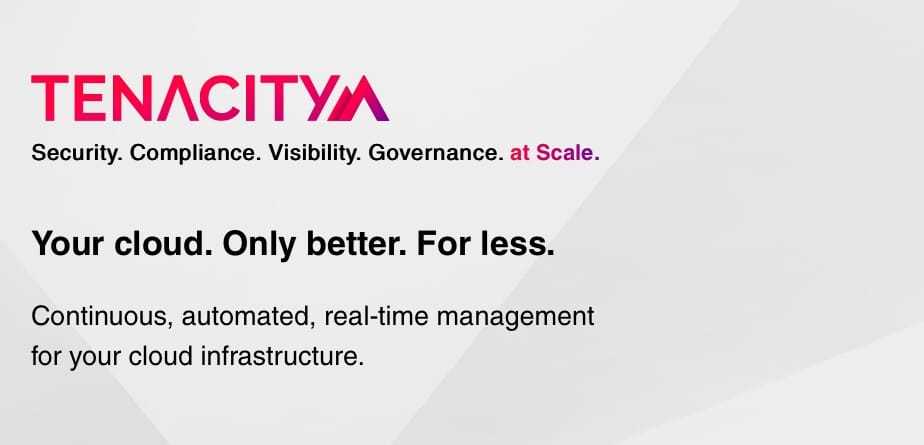 This post is sponsored by business support organization Ann Arbor SPARK, which promotes the growth and development of businesses in Washtenaw County, where emerging tech and startup hub Ann Arbor, Michigan, is located. All content and views expressed are those of the participants and do not necessarily reflect those of Ann Arbor SPARK. If you would like to sponsor news coverage of tech companies and trends in your industry or region, please contact the editor.
This year has seen a number of new security startups in the Ann Arbor Detroit region, as alum of Duo Security, Censys, and other security companies head off on their own entrepreneurial journey. The great news is that they're all different, serving different markets with different solutions. They also have something to teach all of us about the tech startup journey.
This week, we sat down with a new startup co-founder Jason Yaeger of Tenacity Cloud. Tenacity is all about helping businesses keep an eye on costs and the structure of their security services, to keep a complex process from ballooning out of control. We wanted to know Jason's story, and what we can learn from it. Here is the Tenacity take on cybersecurity, to add to our recent series on security companies with innovative services coming out of Ann Arbor and Detroit.

The Birth of a Security Startup
"One of my co-founders, Nick Lumsden, and I worked together for 7 years at a prior cloud managed services provider. In 2018 we had a successful exit," Yaeger explains, "and we stayed onboard for a while with the new ownership. We wanted to be in the public cloud space," he says. The problem they saw was, many organizations who helped companies migrate to the cloud "helped companies get into the cloud then turned over the keys. There was decay." As security becomes one of the top issues facing organizations that need to stay compliant on securing data, many small businesses are stuck without the budget for security staff or services, or managing a behemoth handed over to them after configuration. Yaeger and Lumsden thought they could build a better mousetrap.
Tenacity was born. The company built software from a cloud-native perspective to address this issue of misconfiguration. "Lots of tools out there are built from a tech perspective and are fragmented," Yaeger says of current offerings. "Most companies use multiple cloud providers." Tenacity solves this by using some open-source tools on the back end to collect data, then puts it together in a single view, then supports customers with custom security support services.

Misconfigurations & Overspending in the Cloud
"There are hundreds of services to use in the public cloud," Yaeger says. "The misconfigurations in infrastructure become enormous. "You spend too much in the public cloud, and you have security risks in the environment." According to Yaeger, over the past 2 years there have been 33 billion records breached costing 5 trillion dollars "just from misconfigurations. We wanted to solve the effort to fix misconfigurations and cost control in the public cloud," Yaeger says. "So we said let's build a company focused on security and cost optimization controls."
Like other security startups recently launched out of Ann Arbor and Detroit, Tenacity is focused down market on small business. "We don't believe enterprise should be the only companies with a well-managed cloud," Yaeger says. Is there a market there? Yaeger says there is, based on the problem that mid-sized businesses need to comply with security regulations and need solutions that aren't as expensive or complex as enterprise.

Current Trends in Security Startups
It looks like many security startups are playing in this niche right now, just with very different applications and solutions for small business. "That is a trend we're seeing in the security space," Yaeger confirms. "Startups are starting to focus on companies down market. There's a lot of need below Fortune 500. They don't have staff on payroll. Tools are outside their price range. Building a tool is one piece of the solution, but how can I deliver security products in a way that solves the problems of misconfiguration and spending?"
Tenacity's approach to this problem is to create guardrails that protect against unnecessary spend. Companies like Tenacity are currently addressing this problem in 2 ways:
AI insights leveraged into guardrails: Many security startups are using AI or automated guardrails to notify companies if they have security risks, or in Tenacity's case if they have unnecessary services or spend. AI allows security startups to scale tasks that need to be automated or filtered to prevent constant noise for small security teams.
Human teams on call: Tenacity has a team of 8 people to help companies manage their configuration in the public cloud. Many startups we've seen recently such as Blumira and Censys have a similar setup, though they all focus on a different security problem or solution. So step one is to automate the basics and filter out results to prevent noise and overwhelm so problems are prioritized. Step two, have a certified team of professionals on call to help companies when an issue arises that needs live support. And that's where the highly skilled teams coming out of Ann Arbor in particular give these startups an edge.

Security Compliance For Small Business
"Every customer we've helped, we've immediately found 30-50% savings," Yaeger says of their new roster of clients. The startup is in process of seeking funding and it's early days, but it sounds like they're on a similar path as many other startups in the area. Tenacity offers full compliance checks, and offers auditor-ready reporting.
As the security scene in Southeast Michigan blossoms, we'd love to hear your stories of problems needing to be addressed, startups in the making. Please contact the editor to tell us what you're seeing in the security space right now as this budding Michigan tech industry takes shape. To learn more about Tenacity, you can visit their website to request a demo.
Our thanks to Ann Arbor SPARK for their generous sponsorship of news coverage in the Ann Arbor and Washtenaw County region. To learn more about advertising and content sponsorship opportunities with Cronicle Press Tech News, please visit our Sponsorship page or contact the editor for more details on sponsorship opportunities.
ann arbor security startups, ann arbor tech companies, cybersecurity startups, jason yaeger, new security startups, tech news, tenacity cloud
---